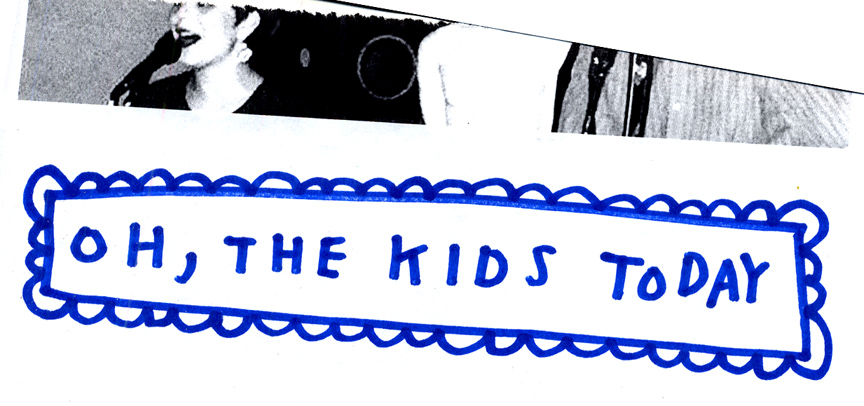 Some time last week I received the below email. I didn't know how to feel about it, so I didn't respond:
TO: Derek Erdman
FROM: info@freetimelinecovers.org
SUBJECT: Your Art as Facebook Timeline Covers
Derek,
First of all, your art is the shit. Thanks for being awesome. Second of all, we're using some of it for timeline covers at http://www.freetimelinecovers.org
We generally don't ask permission because we are fighting against SOPA and we give no fucks, but in this case I'm making an exception. I'd like to know if you have any vectors or other higher quality images so that your art looks its best on our covers. I was also wondering if you have a vector or transparent PNG of this image http://www.derekerdman.com/lup/header.jpg so we can place it on each timeline cover.
For now I've photoshopped out the white background and re-sized the other pictures accordingly, but it would be ideal to have the originals or something resized by you for the best quality. The timeline cover size is 850 px by 315px in case you are wondering. All timeline covers that contain your art will also have your name and a link to your website and any other social profiles you'd like to provide us with on the page where the timeline cover is downloaded. They aren't there right now but they will be by the end of today. We're just getting rolling and still ironing out a few details with our website.
Thanks, and I hope you're not mad about us using your art. If you are... well... too bad. ;)
++++++++++++++++
I did post the email on Facebook to see what people would say about it. Comments were all over the map, though most people were confused about what a Facebook Timeline Cover is. Soon after I received the next email:
TO: Derek Erdman
FROM: info@freetimelinecovers.org
SUBJECT: Ripoff, eh?

Haha Well, if that's how you wanna play it we don't care. Best of luck to you, we'll still be providing links and credit so I hope you get some new fans and make some extra money even if you hate us.
++++++++++++++++
I sent the message to Paul Constant at the Stranger. Paul is a great writer and has been covering some SOPA related issues. Paul then sent the below email to THE TIMELINE RINGMASTER:
FROM: Paul Constant
TO: info@freetimelinecovers.org
Howdy info,
My name is Paul Constant. I'm a reporter at The Stranger, an alternative weekly in Seattle that often publishes Derek Erdman's art. Could you answer a few questions for me?
What's your name and title?
Could you explain, in your own words, what SOPA would do to the internet?
If an artist were to refuse to give you permission for freetimelinecovers.org, what would your response be?
What would you say if someone told you that you were hurting the anti-SOPA cause by promoting freetimelinecovers.org as an anti-SOPA effort?
Thanks,
Paul Constant
++++++++++++++++
Paul Constant then received a reply from THE TIMELINE RINGMASTER and forwarded it to me:
FROM: info@freetimelinecovers.org
TO: Paul Constant
Hello Paul,
My name is Robert Neu and I am the founder and president of Neustop Designs, LLC. Freetimelinecovers.org is a pet project of mine that I have been working on for the past couple of weeks.
SOPA would be a disaster for the internet and everyone who uses it; except the so-called pirates who will easily circumvent whatever blocks are put in place by the government. SOPA undermines the entire fabric of the internet and it goes against the founding principals of everyone who had a hand in creating the technology that powers the web. The internet is meant to be a place where people can freely exchange ideas and SOPA is a direct threat to that freedom. It puts everyone who publishes anything online at risk of being sued and having their voices silenced by corrupt lawmakers and greedy corporate tycoons.
Basically, SOPA was written by and for large media conglomerates who have proven time and time again that they have ZERO understanding of how the internet functions. Rather than grow and adapt to a world that has been forever changed by the freedom experienced online, they feel that everyone should go backwards in time and suffer for their ineptitude. I'd rather not go into any greater detail about why I think SOPA is one of the worst ideas in recent history and I encourage anyone who is intrigued by my activities to research it online and make up their own mind.
We generally don't ask permission. We publish and then we inform. Sometimes we may not bother to inform at all. If an artist has a problem with their work being published and attributed to them, I'd be interested in knowing exactly what their objection is. If they could give me a reasonable argument, I would definitely consider pulling their work from our website. If their reason is simply "I don't like you and I don't want you to publish my art", I would probably tell them to have a Coke and a smile. If they are so concerned with who views and distributes their precious artwork, they shouldn't publish it online in the first place.
If someone told me that I was hurting the anti-SOPA cause by promoting it along with my website, I would tell them that the fact that they are even talking about SOPA is proof that what I am doing is working. My goal is to use the internet as it was intended - to spread ideas, information, and art without any restriction. By distributing these timeline covers freely, the chances of the anti-SOPA message being heard throughout the country are boosted exponentially. Every time someone downloads and uses one of our covers, all of their friends will see it a snowball effect will ensue. If you ask me, anyone who thinks that will hurt the anti-SOPA movement should have their head examined.
Freetimelinecovers.org is not intended to make a profit and you can see that we do not run ads except for one encouraging people to build their own websites using the same software that we used to create freetimelinecovers.org. The only way we will consider running ads is if the traffic demands push us to the point where we can no longer afford the distribution network without them. If anyone has a problem with what we are doing, they can feel free to contact me at this address and I will discuss it with them. I'm a pretty reasonable guy, but I won't be pushed around by anyone for any reason.
Thank you for your interest in our project and I hope that Mr. Erdman continues to have great success in his career. We love his work, even if he's not a fan of what we're doing.
Regards,
Robert Neu
++++++++++++++++
I then replied to Paul Constant:
FROM: Derek Erdman
TO: Paul Constant
Paul,
He appears to be a maniac.
Derek
++++++++++++++++
Soon after, THE TIMELINE RINGMASTER wrote again to me:
TO: Derek Erdman
FROM: info@freetimelinecovers.org
SUBJECT: I Meant no Disrespect
Derek,
After speaking with Paul I realize that I should have handled this situation with more tact. I did not mean to disrespect you and I do not want you to feel that I am taking credit for your work because that is not my intention. I simply want more people to see it because I think it is great, that's all.
I've adopted a policy of publishing and then informing because the rapid pace of online publishing doesn't allow for the lag that is often experienced when asking for permission. You responded quickly, but that isn't usually the case. Another issue is that it is frequently difficult to track down the original author of things that are published online.
I hope you'll accept my apology and perhaps you can be a little more open to what I'm trying to do.
In any event, thanks for creating your art. The world needs more talent like yours.
Regards,
Robert Neu
++++++++++++++++
I then wrote to THE TIMELINE RINGMASTER:
TO: info@freetimelinecovers.org
FROM: Derek Erdman
Rob,
Thanks for writing. I kind of understand your tactics, I just think you're going to make a lot more friends being less abrasive. I appreciate that you're using links to my site from the things you've already posted.
Take care + good luck,
Derek Erdman
++++++++++++++++
THE TIMELINE RINGMASTER then replied to me:
TO: Derek Erdman
FROM: info@freetimelinecovers.org
Derek,
I'm glad to hear that you're not angry anymore. You're probably right - making friends has never been something that I'm particularly good at. I have better luck dealing with machines than people it seems.
I'm reconsidering my policy of publishing and informing because of this whole thing. On the one hand, I don't want to piss off everyone I come into contact with. On the other, I'm not really sure how many people would give me permission just because I wrote them an e-mail.
I also tend to believe that there's no such thing as bad publicity... so pissing everyone off wouldn't necessarily be bad thing for the site but on a personal level it would bother me.
What do you think? Would you have been happy to let me use your images if I had asked first?
++++++++++++++++
I then replied to THE TIMELINE RINGMASTER:
TO: info@freetimelinecovers.org
FROM: Derek Erdman
Rob,
I wasn't angry, I was just a little surprised by your tactic. Having somebody say "I like what you do, I'm going to use it and fuck you if you object." It's an interesting way to run your life and business. That's mostly what I was interested in, they fact that that's the way you act. If you were selling t-shirts with my designs I'd be more annoyed, but they fact that you made a website to give away free Facebook Timeline covers is so ridiculously absurd. It's like running a website to give away free avatars. And then proclaiming that you're proud to rip people off while doing it. It's just kind of fascinating to me.
I've lifted so many things from so many people. I got my entire start by painting Tom Tierney drawings. You're living your life in an interesting way and that's a lot better than being boring. I assume you'll eventually realize that the world works better when you're agreeable, but now you're going along doing whatever you want without consequence. That's neat.
If you would have asked if you could have used my drawings for Facebook Timeline images, I'd probably say no. The idea of Facebook Timeline images is boring to me. I'm very flattered that you asked and that you like the things that I make. If you used them without my permission, I wouldn't have done anything because it would be a waste of time. But honestly, don't let that stop you. Now that they're on your site with my URL, I kind of like them there. Keep them up! Steal some money from a bank!
++++++++++++++++
THE TIMELINE RINGMASTER then replied to me:
TO: Derek Erdman
FROM: info@freetimelinecovers.org
Derek,
Haha that's hilarious. So then it wasn't you who sent me e-mails and comments about how much of a ripoff and a fraud I am through my site? Did you post a link to it on your facebook page or something? I had a shit ton of traffic flow in from facebook the day before yesterday and I was trying to figure out where exactly it came from.
What can I say? I guess I'm an interesting guy. I'm glad to know you're not angry. Although, there are plenty of people in this world I wouldn't mind pissing off and stealing from... You know, fuck it. I'm going to continue running the site however I damn well please and anyone who doesn't like it can go fuck themselves.
Thanks again for being awesome,
Robert Neu
As of this very moment, I haven't received more messages from THE TIMELINE RINGMASTER. Also, my stomach is full of shortbread. That stuff is so fattening!