I recently took down an art show and I dont have space for these 48"x48" paintings.
They're priced to move and can be picked up in Seattle. Or, I could probably even deliver one to your house in Seattle.
They're made with latex paint on wood with deep set wood panels on the sides. So they're light and they have 3/4" depth!
Prices and titles below, contact here if you're interested in purchasing. Thanks a heap.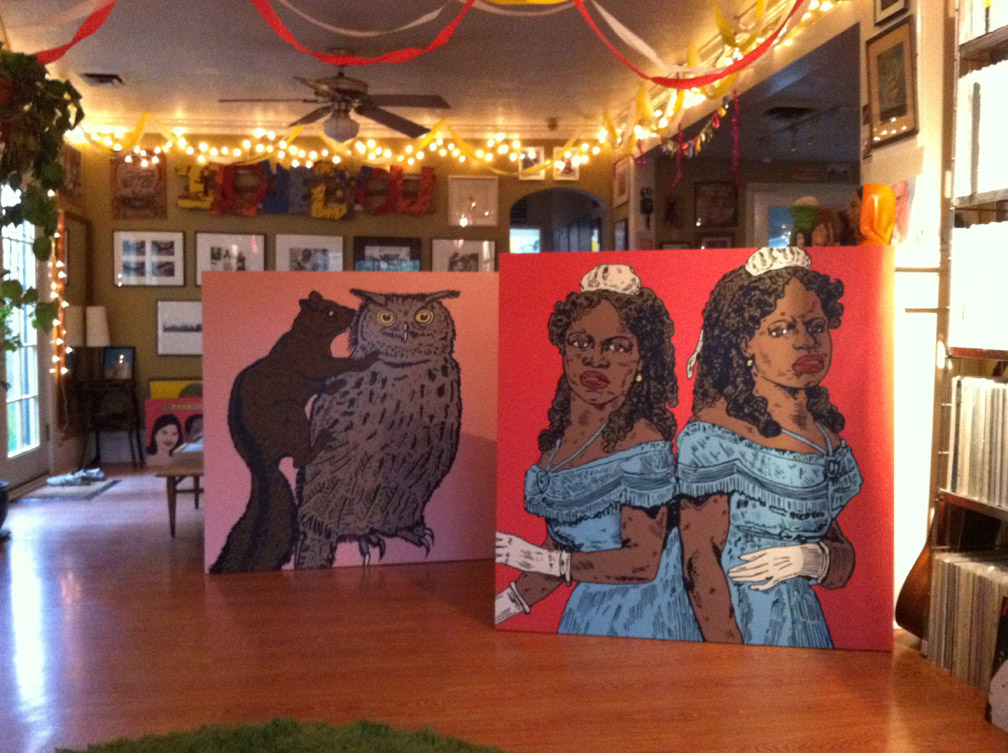 Conjoined Twinz, 2012 (latex on wood) 48"x48" SOLD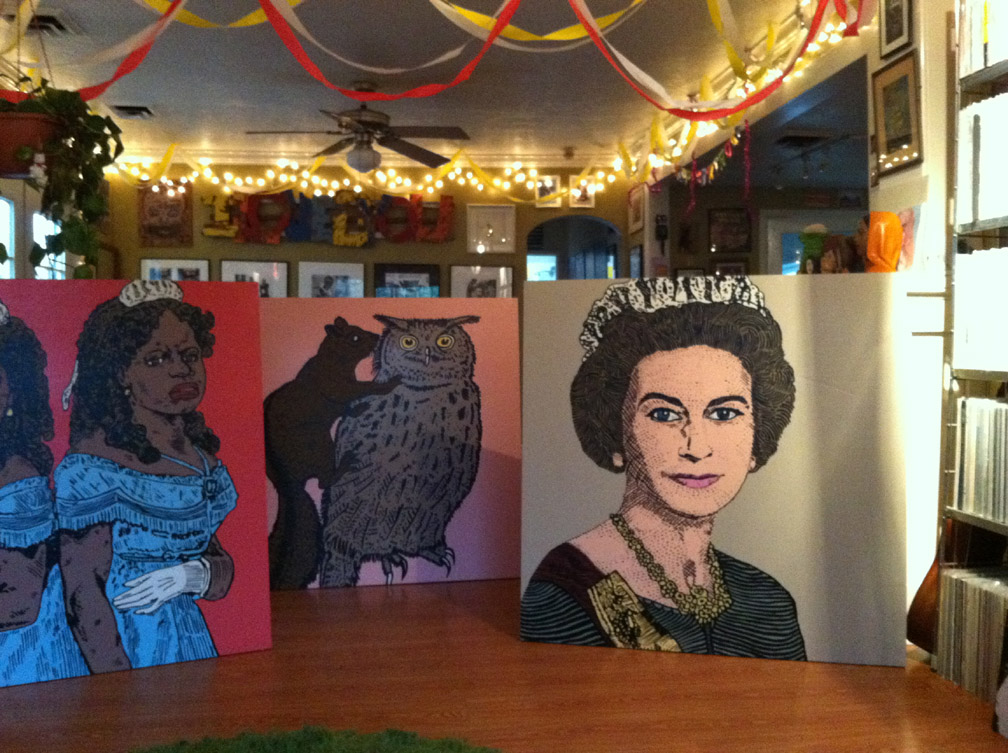 Libba is a Reptile, 2012 (latex on wood) 48"x48" SOLD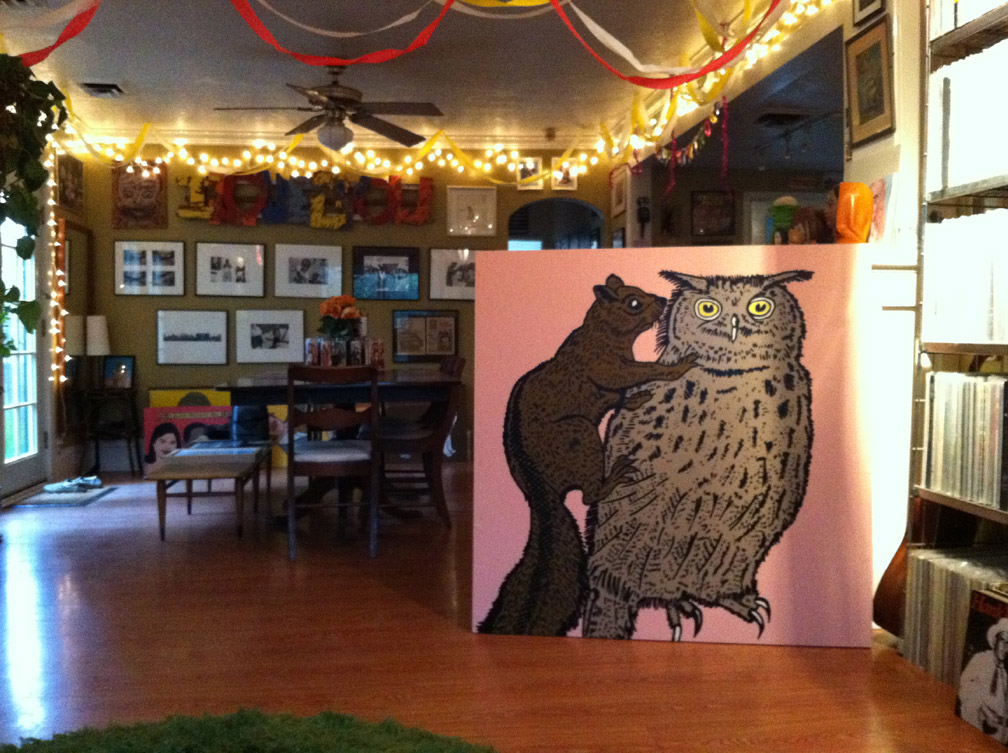 A Squirrel Climbing an Owl, 2012 (latex on wood) 48"x48" SOLD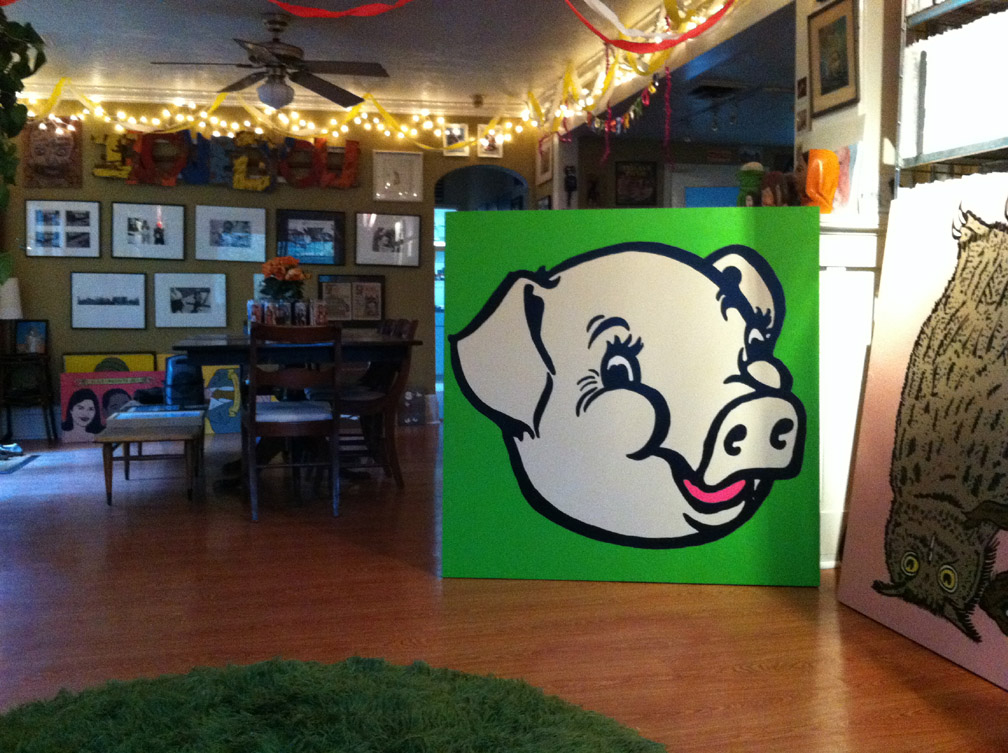 A White Pig, 2012 (latex on wood) 48"x48" SOLD