Notes #1: People often abandon entire loads of laundry in the machines
in the basement of my apartment building. I recently took a set of cotton
sheets out of an abandoned laundry pile and they're the most comfortable sheets
that I've ever owned. I washed them twice before I used them.
Notes #2: For the last two months, I've eaten steak twice a week. I usually
purchase the steak from Rain Shadow in the Melrose Market. I cook the steak on
highest heat in an Emeril brand cast iron pan for exactly four minutes on eash side,
then in the oven at 400 degrees for five minutes with a teaspoon of butter on the
top. My friend Alex told me that I'm probably going to die soon.
Notes #3: Last night after the Misfits cover band played on an internet radio
station, I came back to the apartment with Gabe and a guy who spoke only in puns.
We then spent the next three hours watching Christopher Cross videos on YouTube.
It was the most fun I've had in recent memory.
Notes #4: I recently developed a crush on a girl who I thought was gay and wants
to become a flight attendant and is also of an inappropriate age. I later found out that
she isn't gay, so my crush has subsided. Everything is up in the air lately.
Notes #5: If you like the Beatles and crackpot conspiracy theories, have a look at this.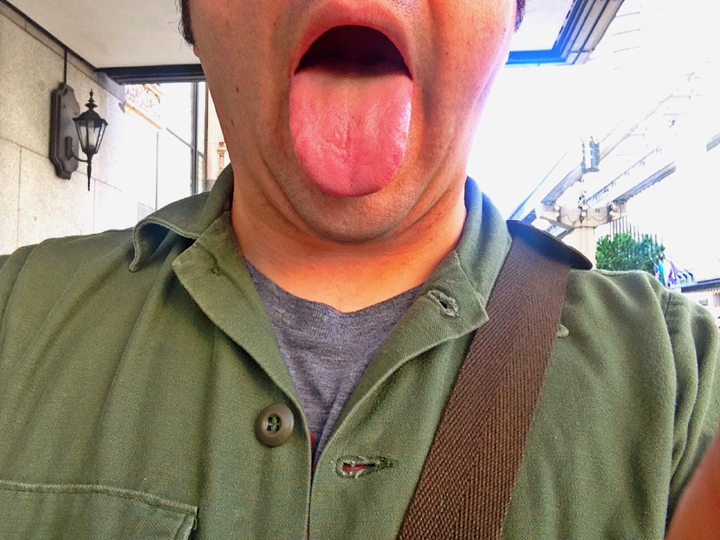 My Second to Last Selfie (4th Ave) , Seattle WA 2014
(I recently read that this facial exercise is good for your
chin, so I spend a lot of my time doing it.)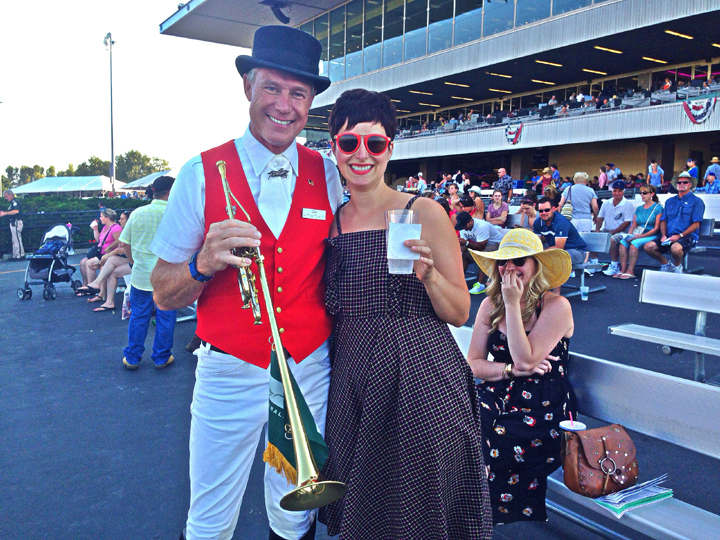 The Bugler & Lesley, Auburn WA 2014
(After asking if the bugling at Emerald Downs was real
or a recording, we were directed to the actual horse race
bugler. He then asked if it was anybody's birthday, so we
said that it was Lesley's, then he bugled "Happy Birthday"
to her, while Sarah looked on in embarrassed horror.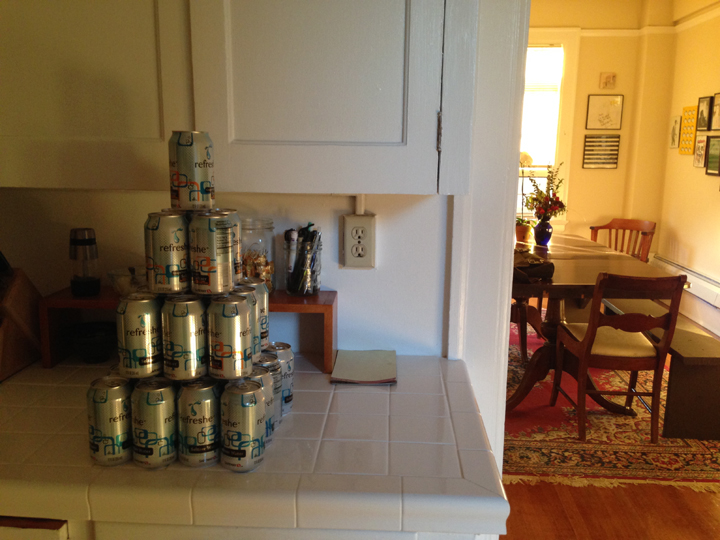 Refresh-ay All of the Time, Seattle WA 2014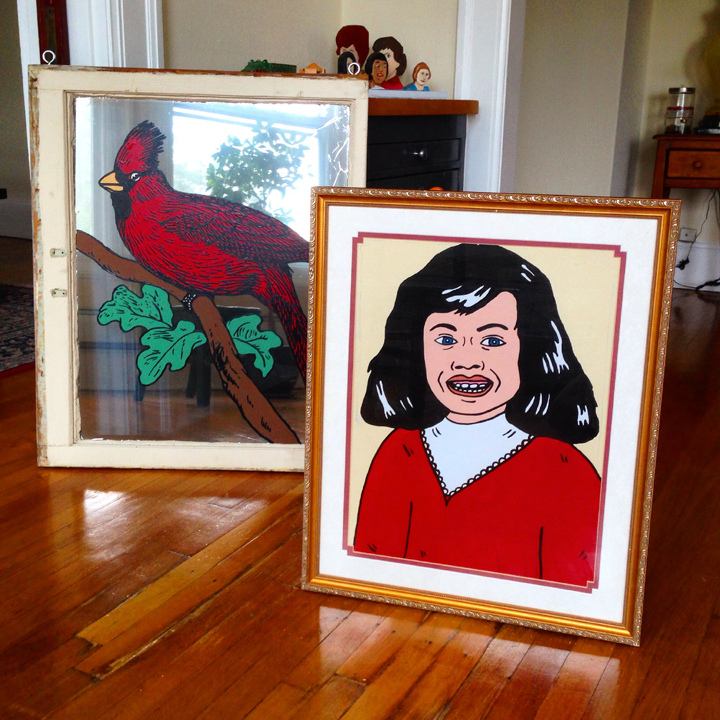 Shannon Perry & a Cardinal, Seattle WA 2014
Christianity is So Stupid, Seattle WA 2014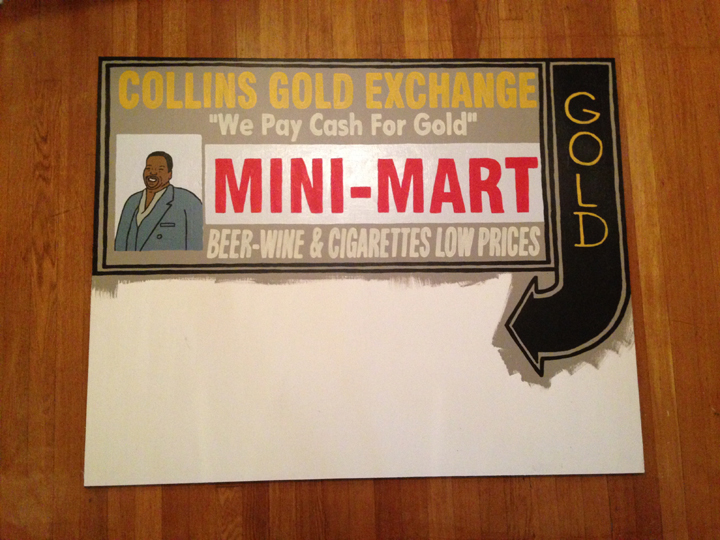 Collins Gold Exchange (in progress), Seattle WA 2014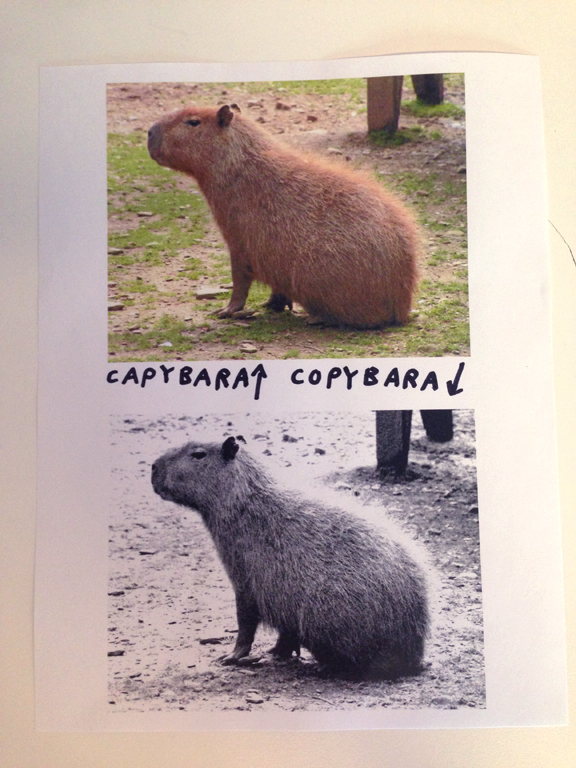 Capybara / Copybara, Seattle WA 2014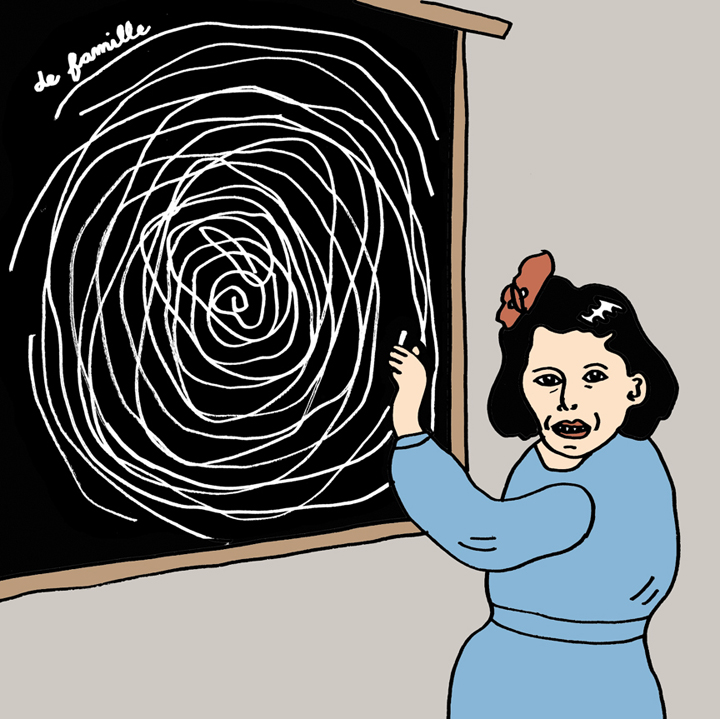 De Famille, Seattle WA 2014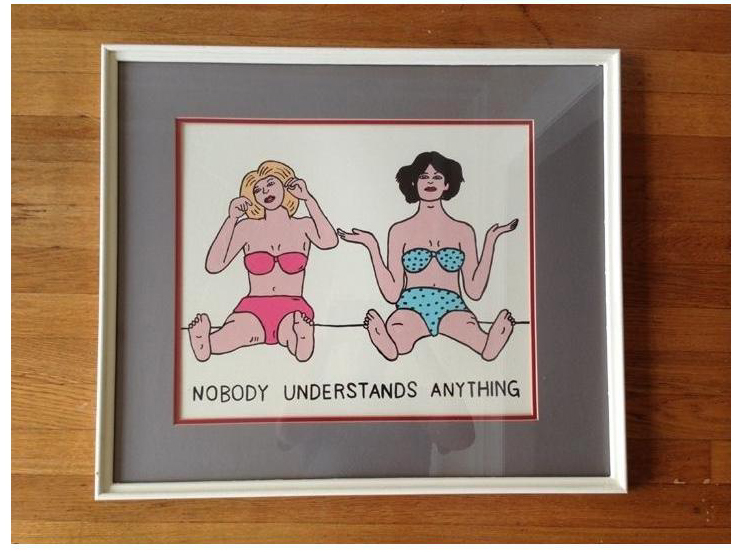 Daisies 1966, Seattle WA 2014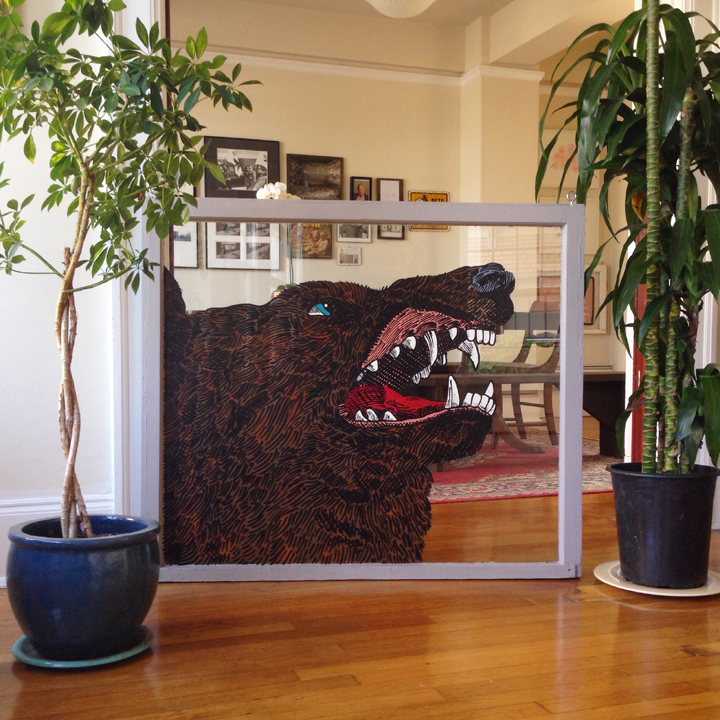 Dog Window (XL), Seattle WA 2014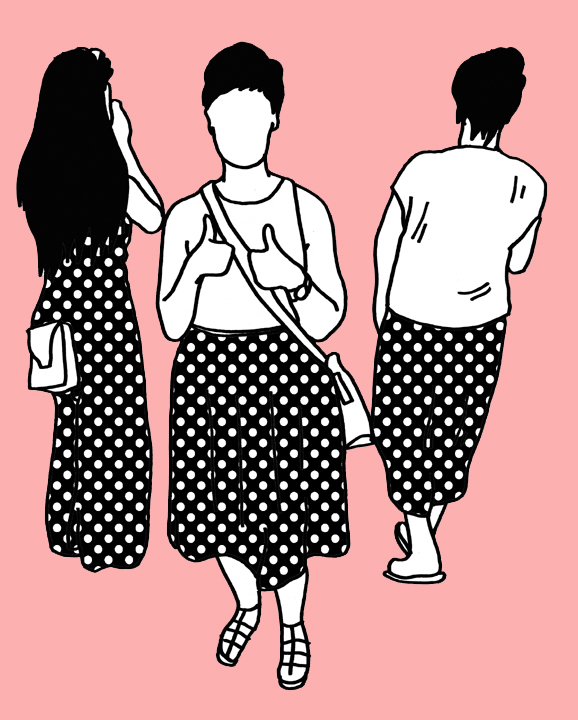 Dot Dresses, Seattle WA 2014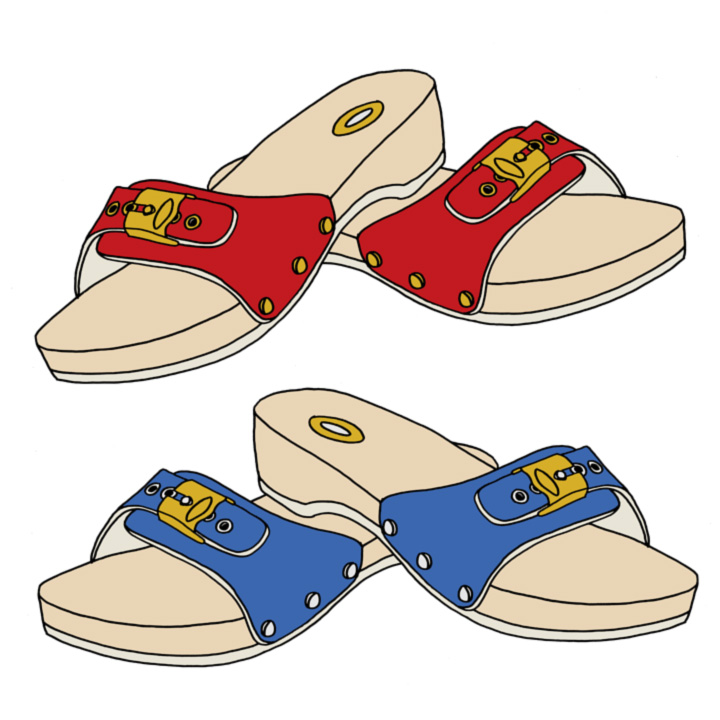 Dr. Scholl's Women's Original Slide Sandal, Seattle WA 2014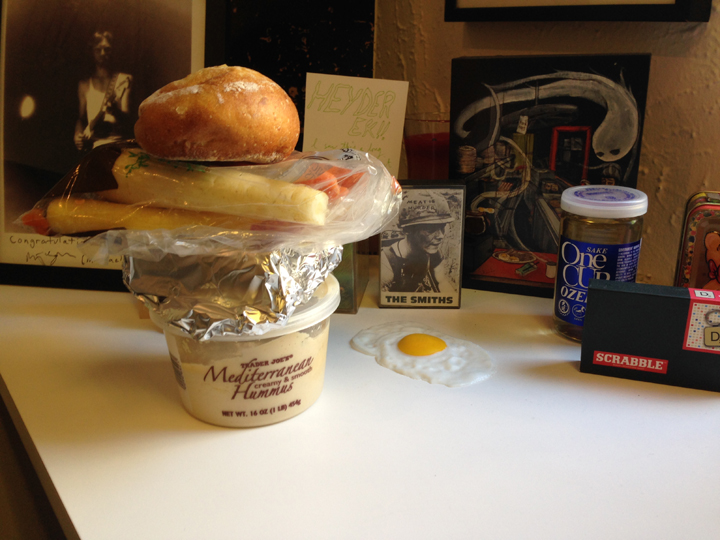 Food Stack (For Tara Reese), Seattle WA 2014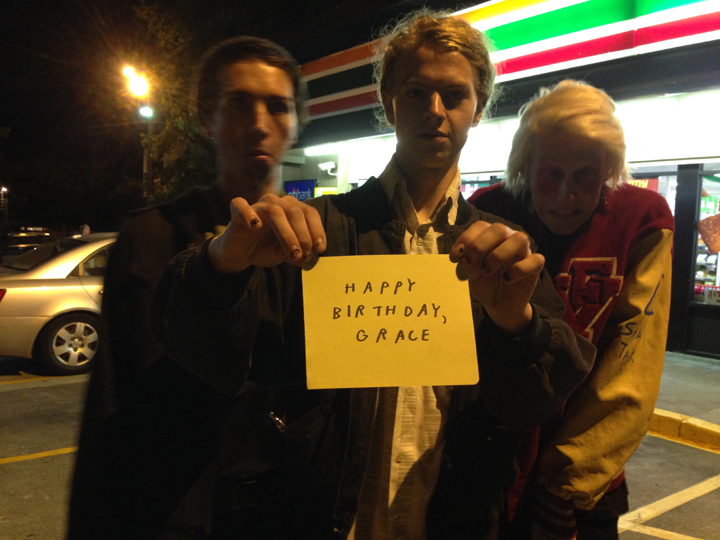 Happy Birthday Grace, Seattle WA 2014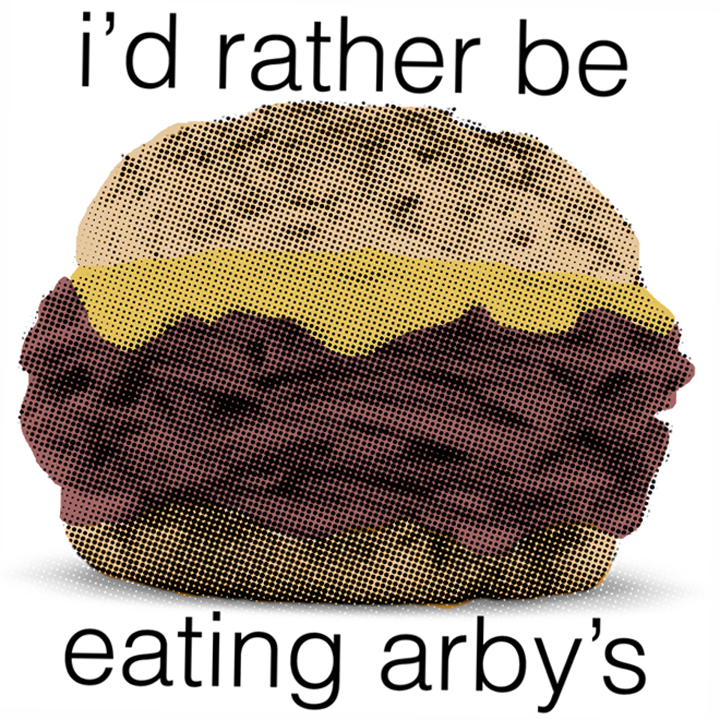 I'd Rather be Eating Arby's, Seattle WA 2014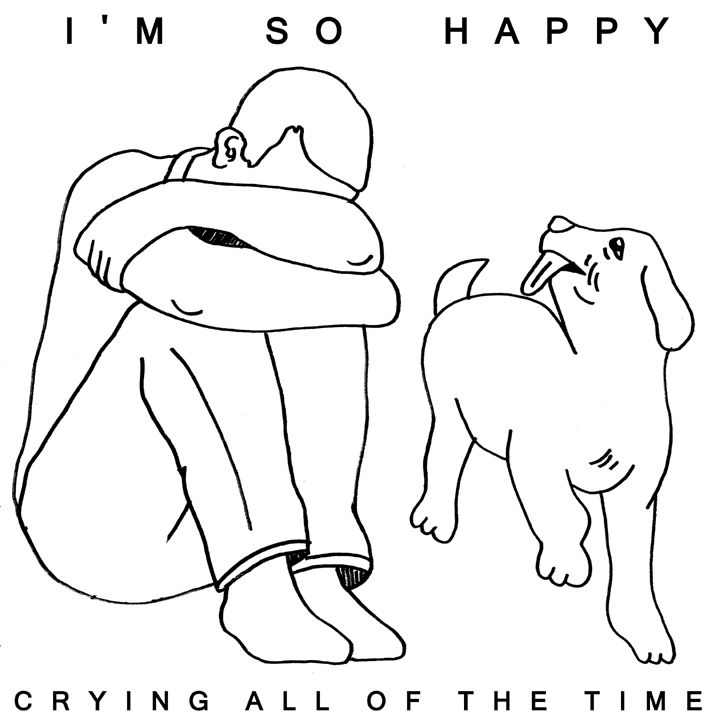 I'm So Happy Crying All of the Time , Seattle WA 2014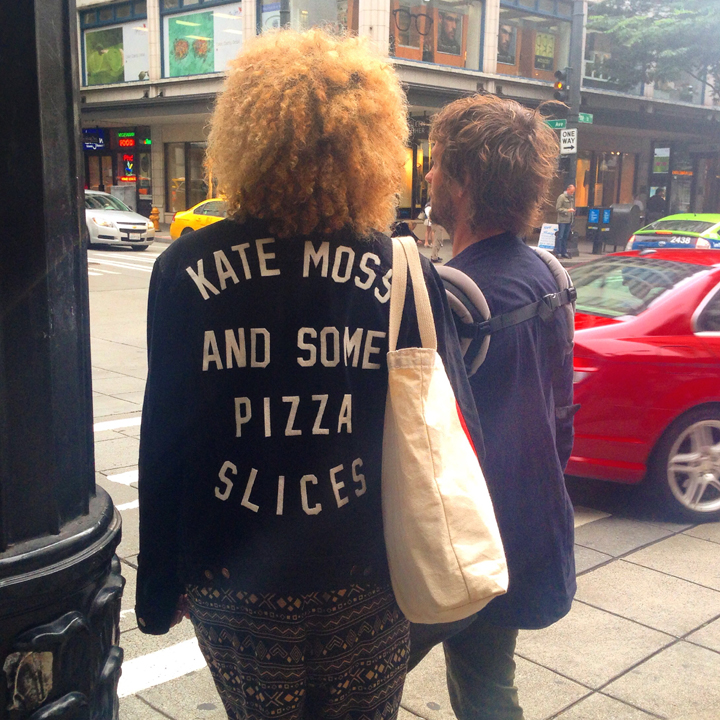 Kate Moss and Some Pizza Slices, Seattle WA 2014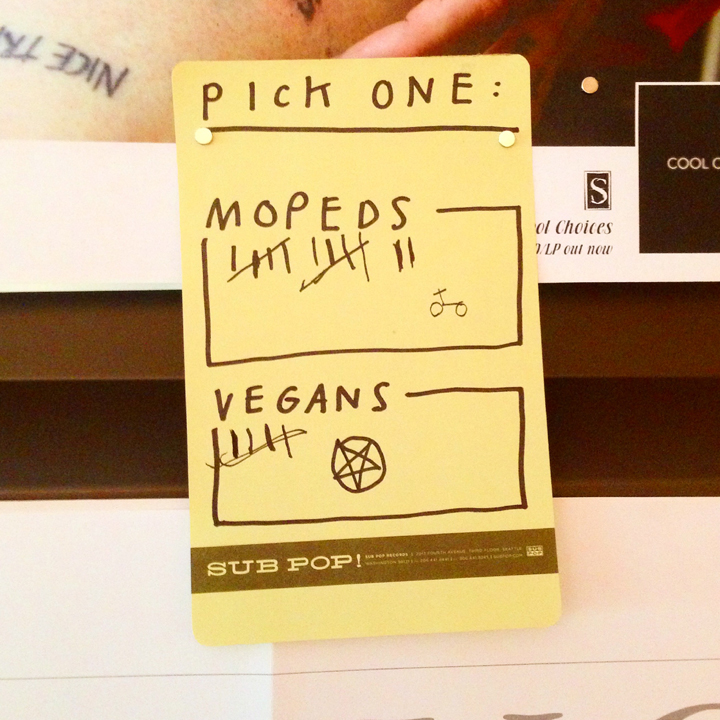 Mopeds vs. Vegans, Seattle WA 2014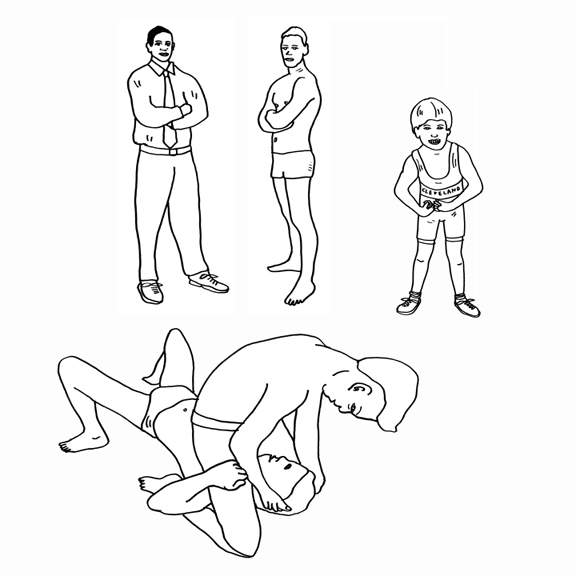 Our Fathers Are Never Happy, Seattle WA 2014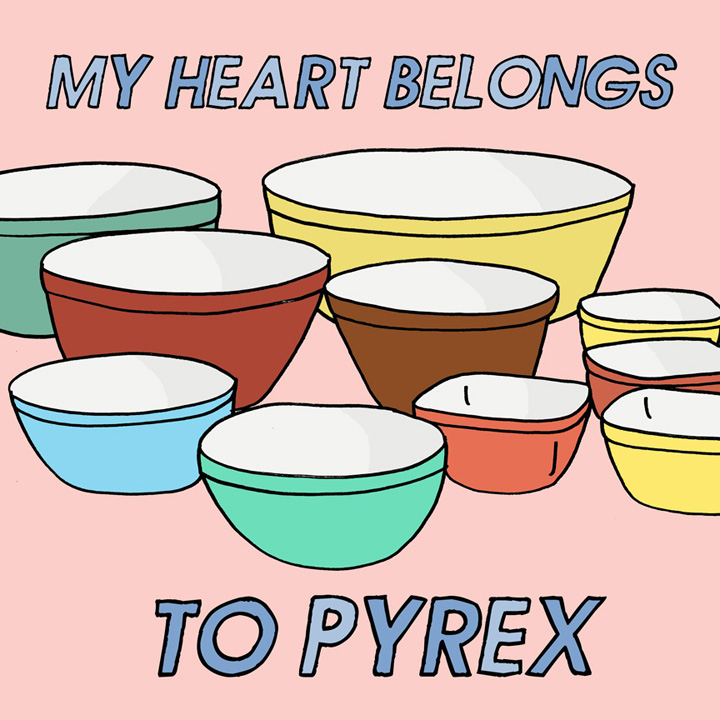 My Heart Belongs to Pyrex, Seattle WA 2014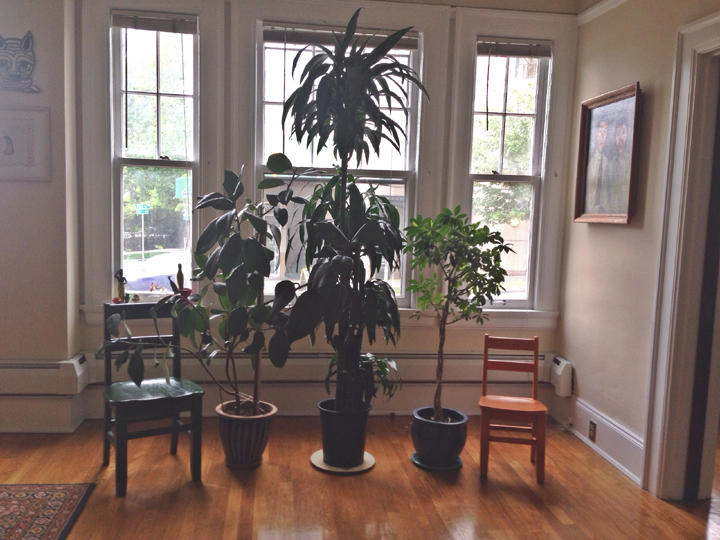 I Love My New Plants, Seattle WA 2014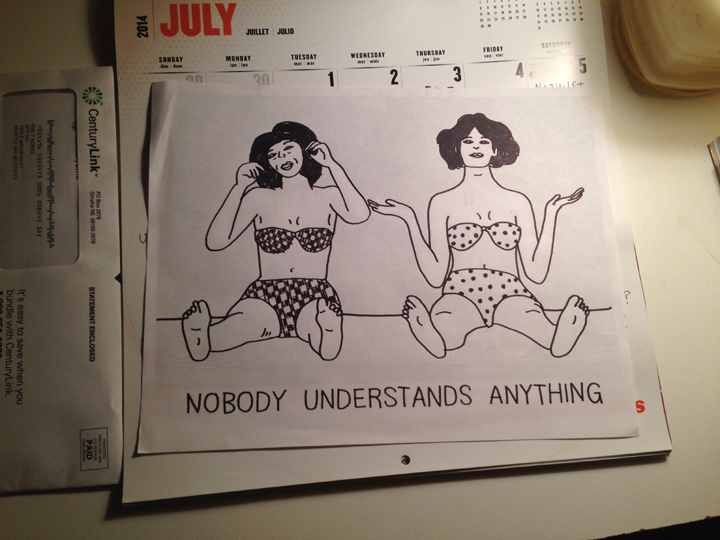 Nobody Understands Anything, Seattle WA 2014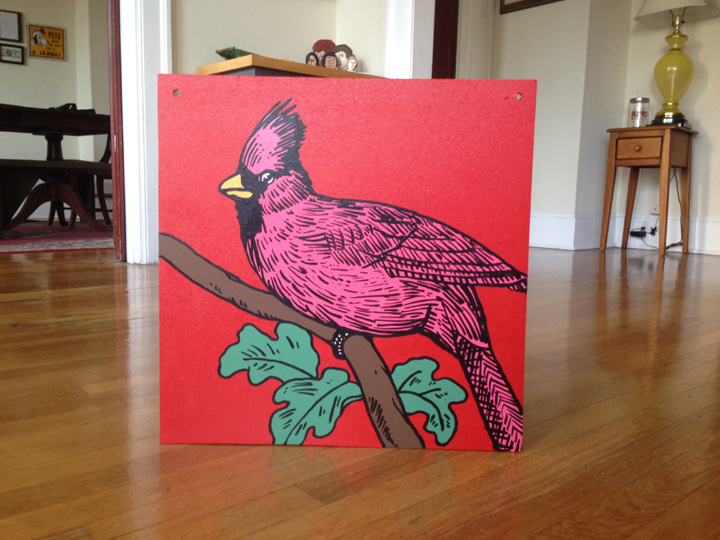 Pink Cardinal (For Ciara Dolan), Seattle WA 2014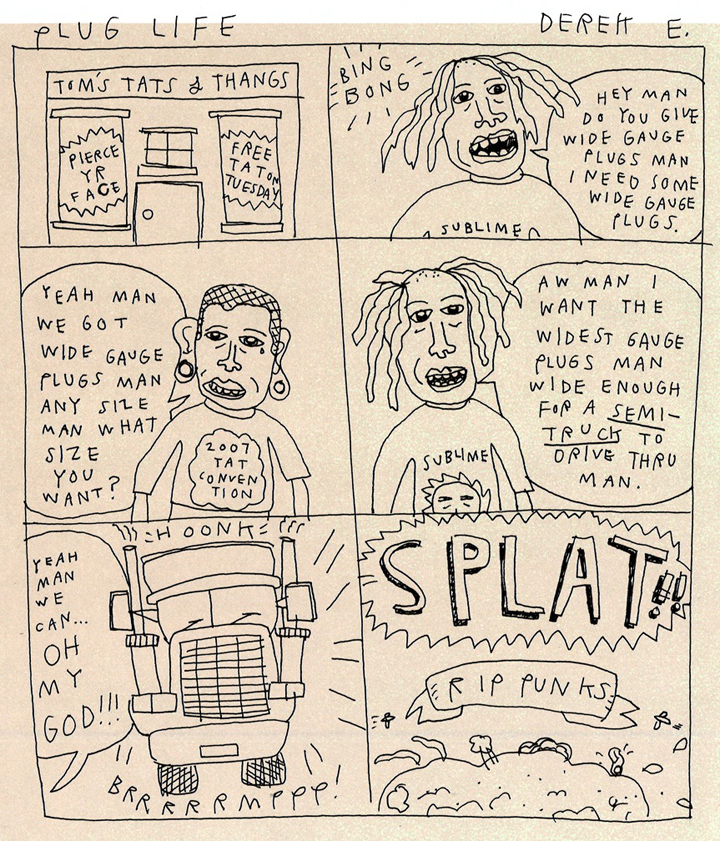 Plug Life, Seattle WA 2014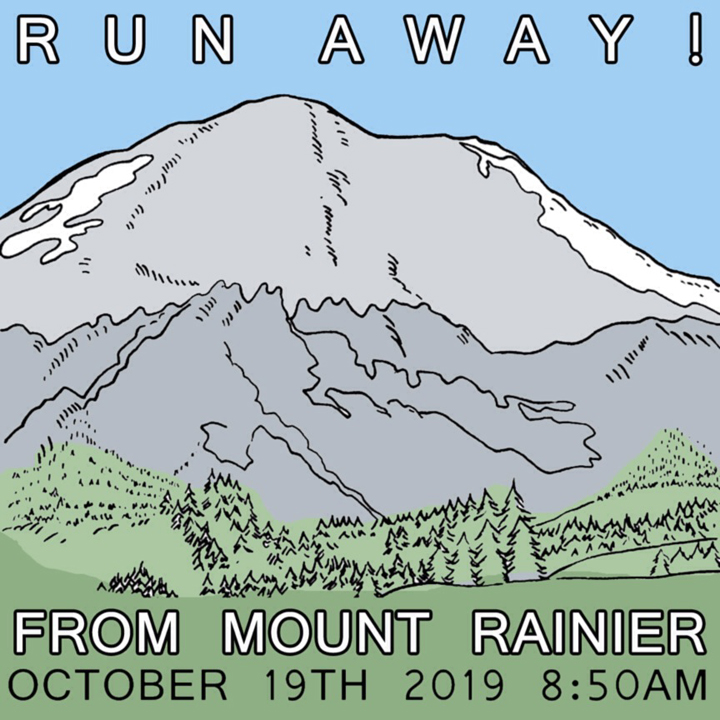 Mount Rainier Eruption Prediction, Seattle WA 2014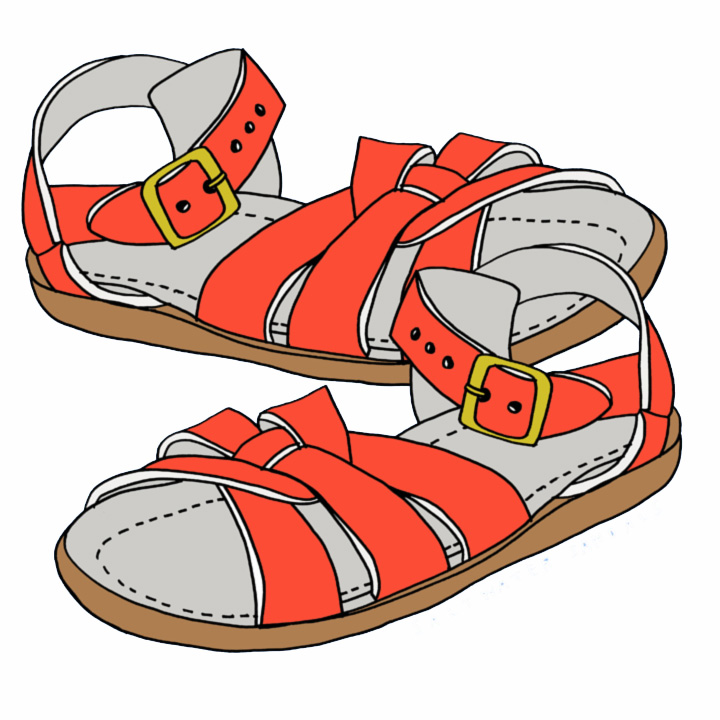 Saltwater Sandals, Seattle WA 2014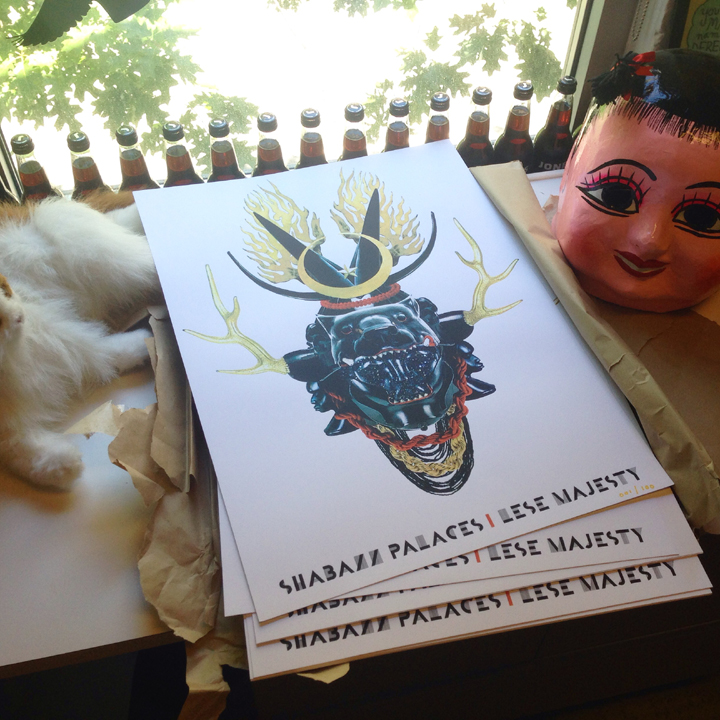 Hand Numbered Shabazz Palaces Posters (Christian Petersen), Seattle WA 2014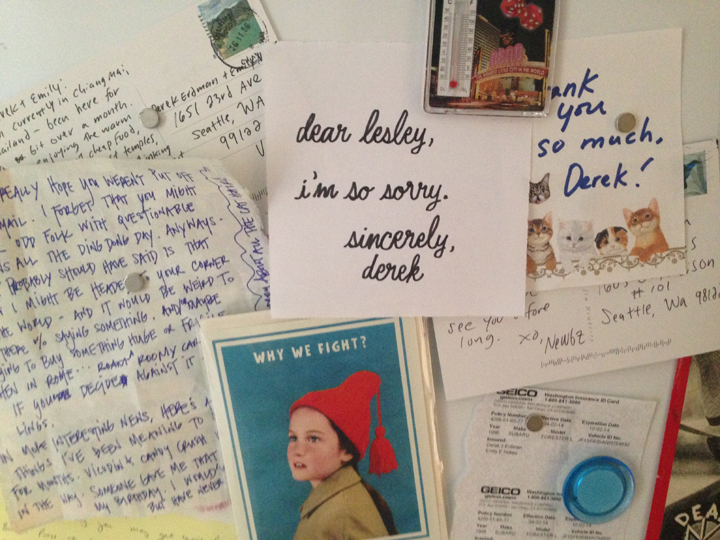 Fridge Door, Seattle WA 2014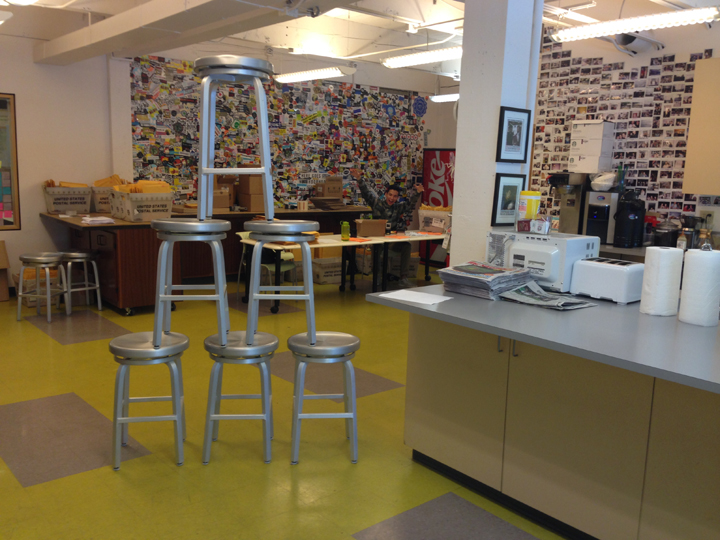 Stool Stack (For Tara Reese), Seattle WA 2014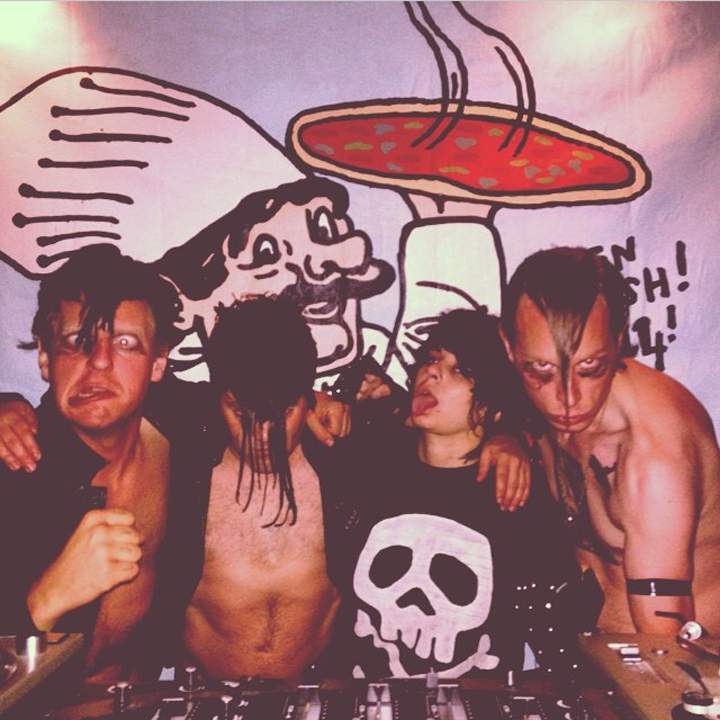 Erdzig-ette + Underworld Scum, Seattle WA 2014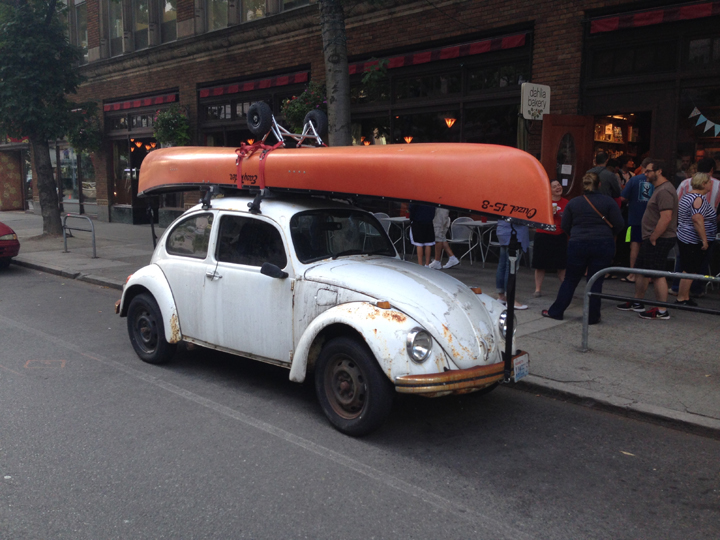 Everybody is Going to Die, Seattle WA 2014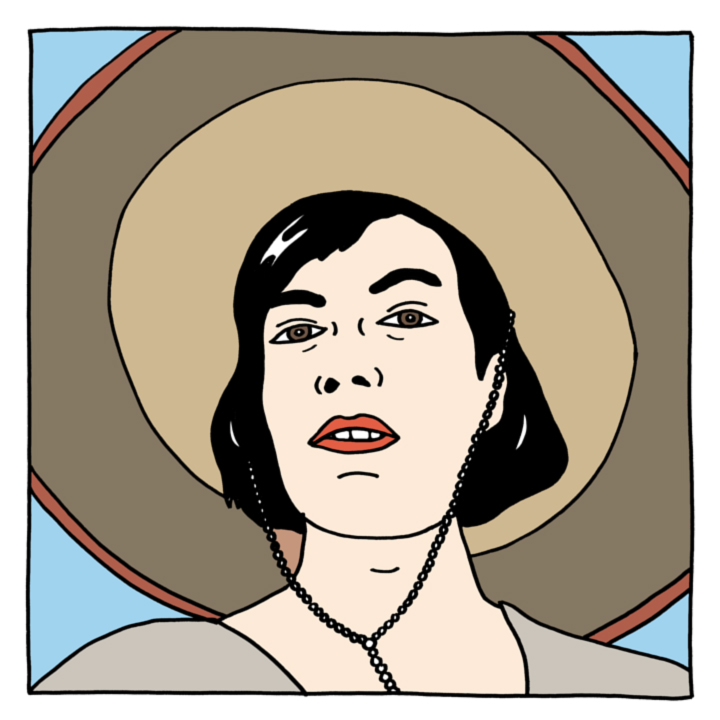 What if it Looked Like This, Seattle WA 2014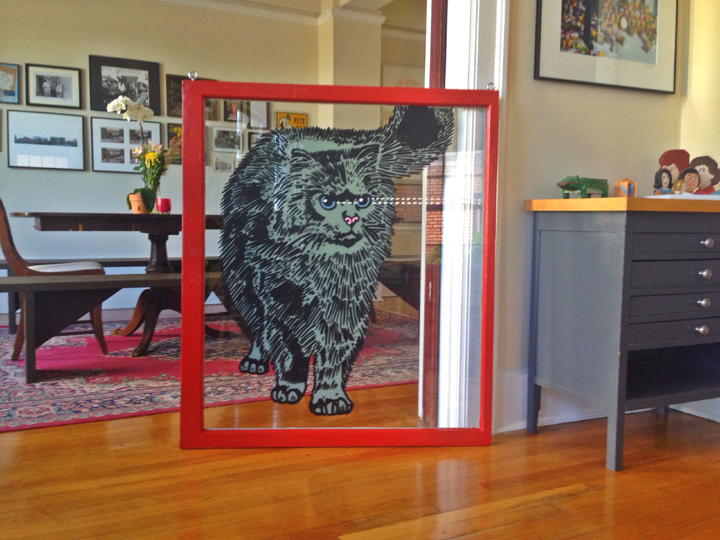 Giant Cat Window (XL), Seattle WA 2014