GREETINGS: I'm writing to tell you about a group art show happening at a new house gallery in Logan Square on Saturday March 10th. It's a one day only event from 1pm until 9pm.
The show is an introduction of the gallery HOTEL GEORGIA and two recent transplants from Seattle: ASHLEY ARMITAGE and DEREK ERDMAN. Ashley is a film photographer with modern feminist overtones, she's worked with Gucci, Nordstrom, Teen Vogue, Refinery29, Nylon Japan, and more. Derek is mostly known for his colorful and affordable paintings.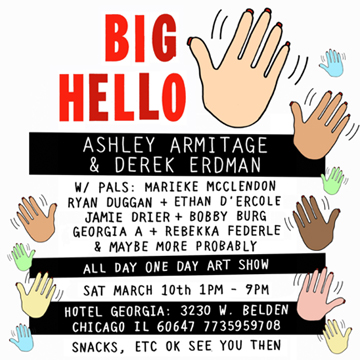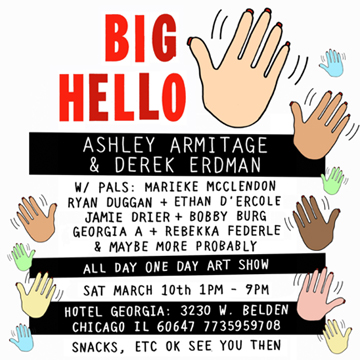 We've compiled a group of our favorite Chicago artists to include in this show, website links can be found below. MARIEKE MCCLENDON makes excellent dry humor style paintings and drawings. RYAN DUGGAN is Chicago's greatest living poster artist (those are my words, but I mean them). ETHAN D'ERCOLE conjures colorful blocky distopian scenes, JAMIE DRIER makes dark collage. BOBBY BURG is a well known musician and a graduate of SAIC. JON LANGFORD is also a well known musician and artist. REBEKKA FEDERLE makes intricate and historical dreamscapes. JINGYU LIN is a film photographer who takes intimate portraits of friends and musicians.
HOTEL GEORGIA is a two story historic home just south of the Logan Square commons. It was built in the early 1900s by a prominent banker named Fred Popp, who owned the Logan Square Trust and Savings Bank (perhaps to soon be the new location of the Double Door). Popp was found dead in his car after the banking business collapsed and his relationships with two mistresses crumbled, which led to extensive media attention. The address is 3230 W. Belden in Logan Square.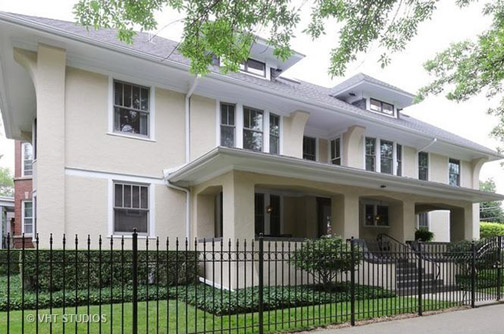 Here are some websites, please direct any inquiries to derekerdman@gmail.com. Thanks.
Ashley Armitage
Marieke McClendon
Ryan Duggan
Jon Langford
Jingyu Lin
Rebekkah Federle
Ethan D'ercole
Bobby Burg
Jamie Drier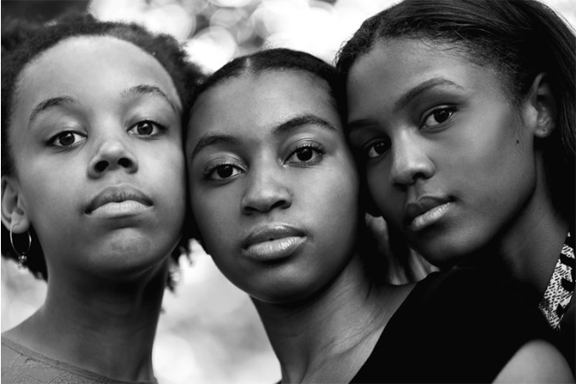 (Jingyu Lin)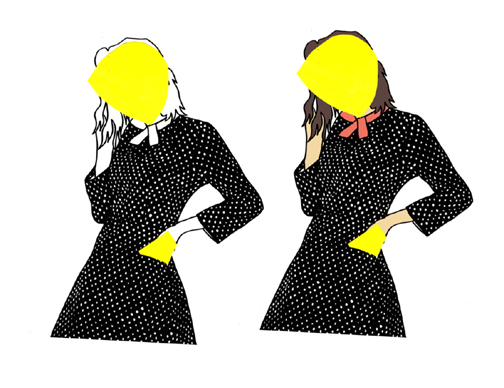 (Derek Erdman)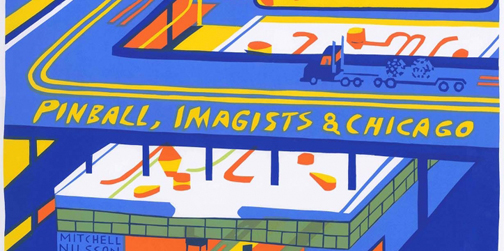 (Ethan D'ercole)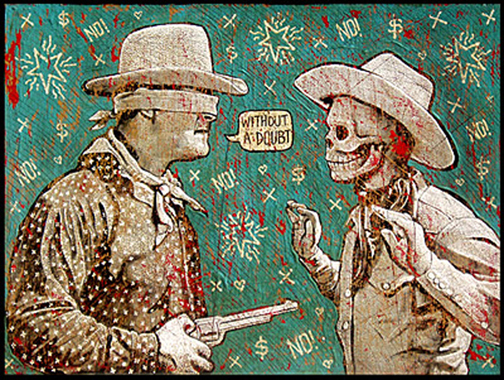 (Jon Langford)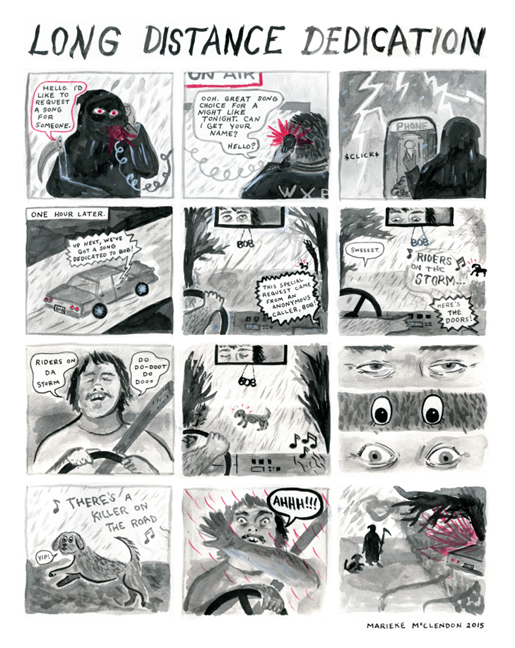 (Marieke McClendon)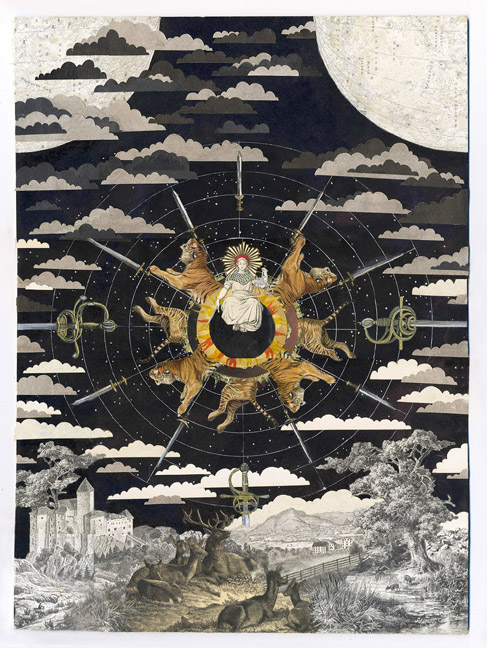 (Rebekka Federle)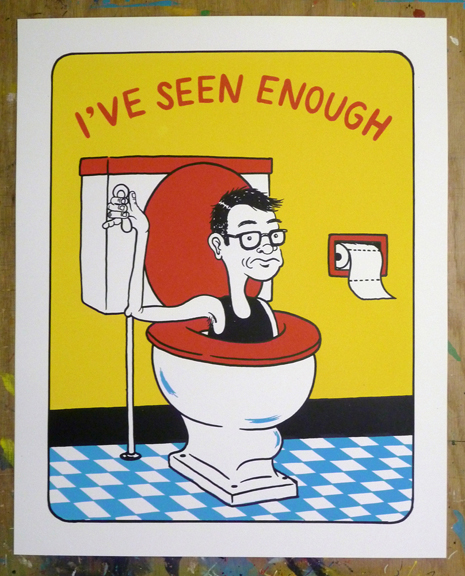 (Ryan Duggan)