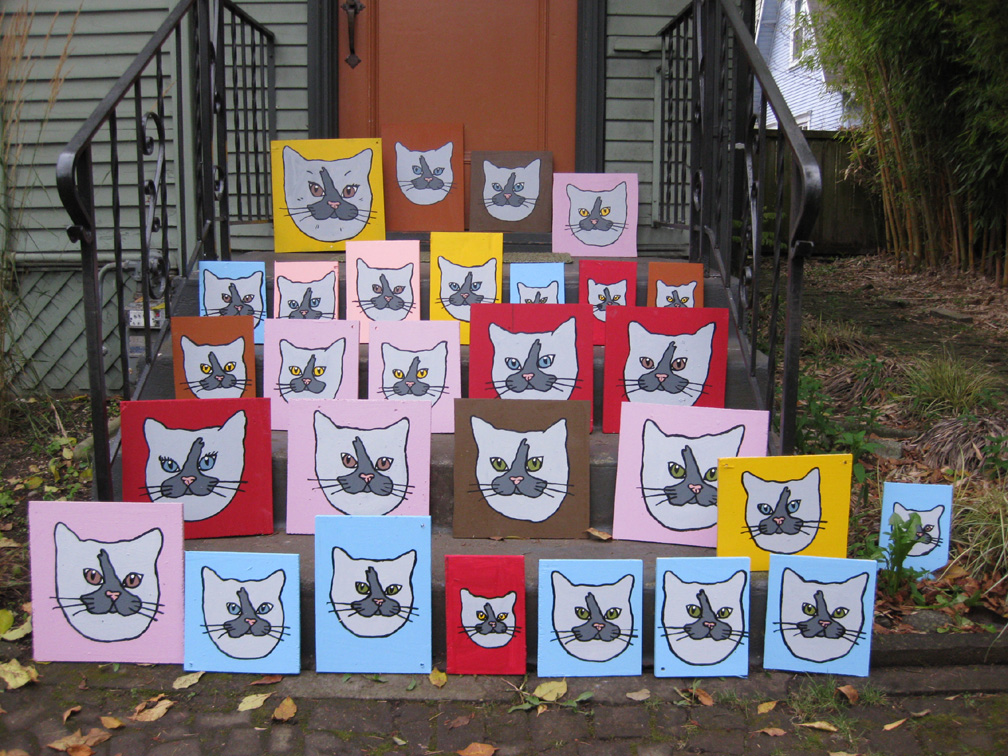 "Hoeckel Cats" / December 2011 / $25 + $5 shipping = $30!
What a wonderful holiday gift! $30 gets a cat painting designed by Beth Hoeckel + painted by Derek Erdman.
The only catch is that the size and colors will vary. It might be big! It might be small! It might be green! It might be blue!
Dimensions: varies / Catalog #2463 / Medium: Acrylic & latex on wood. "This item would make a great gift!" - Ruben Mendez 2010
If you have any questions about this item, try the contact page. Photo of cat paintings at the craft fair by Emily Pothast.