CURRENT NOTES: Hello iNet, how're things? I'm pretty good. I've
been running a lot, and playing tennis. Though usually when I get
home I gorge on Trader Joe's chocolate and coconut covered
almonds, so no progress is being made whatsoever.
CELEB NOTES: What is up with Bill Cosby? He's in a lot of hot
water! In the past I have made and sold a lot of Bill Cosby
paintings and I wanted to announce that if you're no longer
wanting to hang him in your house, I'll buy the painting back for
half of the price. I'm just kidding, that would be crazy, I'm not
buying your Bill Cosby painting from you, just throw it away.
PEOPLE 'ROUND TOWN NOTES: What is up with Marz Martinez? Last
month she approached me about taking down an internet argument
that she was in that I had archived on my site. I happily
obliged because who needs to act like a child, when she then
began texting me about "gaslighting" her and the racial appro-
priation that occurs in my paintings. Then she attacked my
girlfriend on the bus and asked her if she was aware that I
employed racial appropriation in my paintings. Then she texted
to tell me that she was calling the police and that I was
going to be arrested. I can't believe that I'm even typing
all of this. I am going to jail.
FROGGY FRESH NOTES: Ashley got me into Froggy Fresh, and I
have to admit, I thought it was absolutely real. "Don't be
dumb Derek," Beth Hoeckel wrote. "Nobody in their right mind
would think that was real." Enjoy the below pictures,
I'm going to Disneyland tomorrow!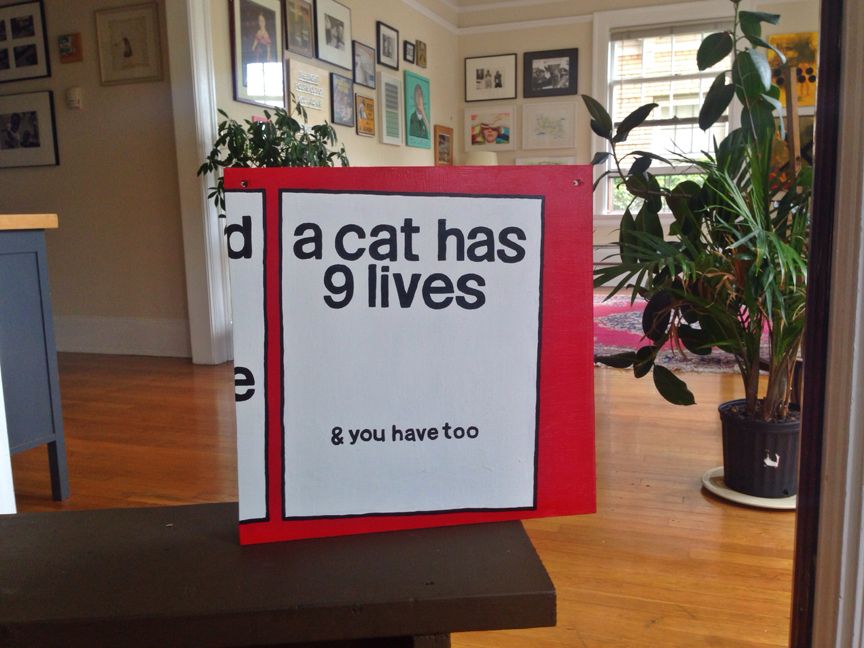 A Cat Has 9 Lives & You Have Too, SEATTLE WA 2015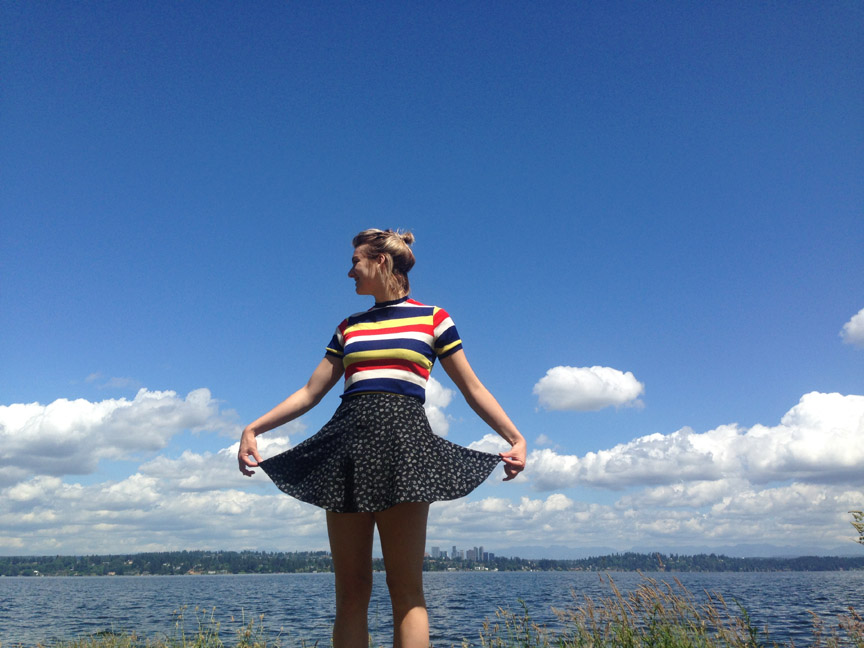 On the Beach, SEATTLE WA 2015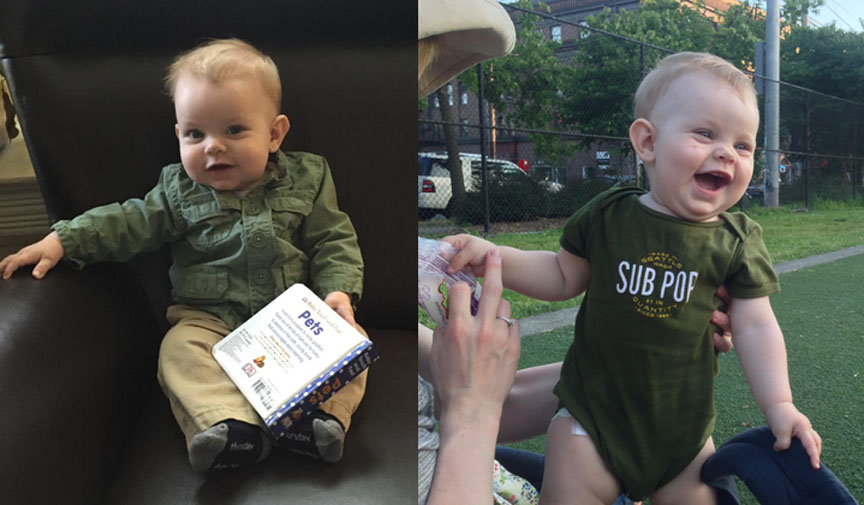 This is Georgia, SEATTLE WA 2015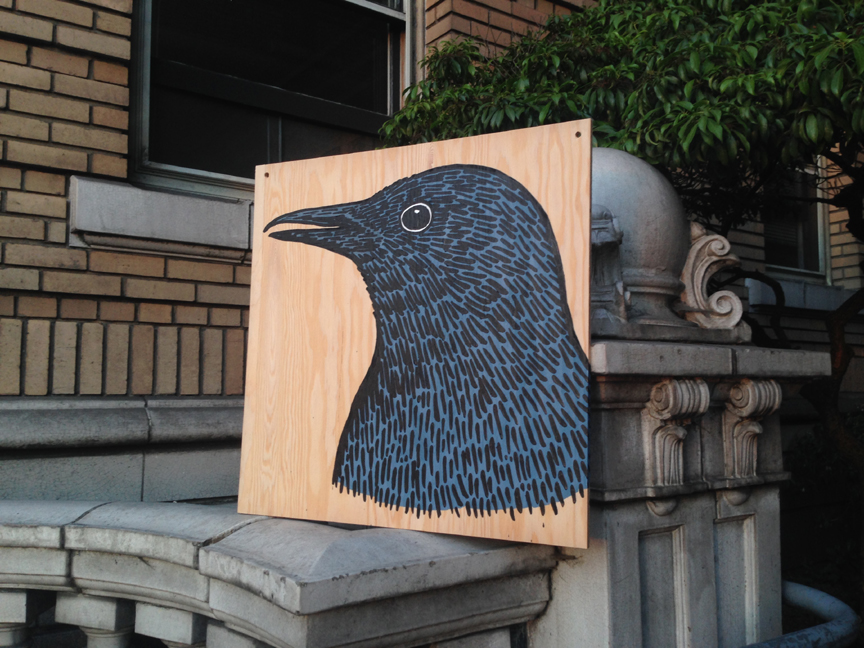 \
This is Just a Crow Painting, SEATTLE WA 2015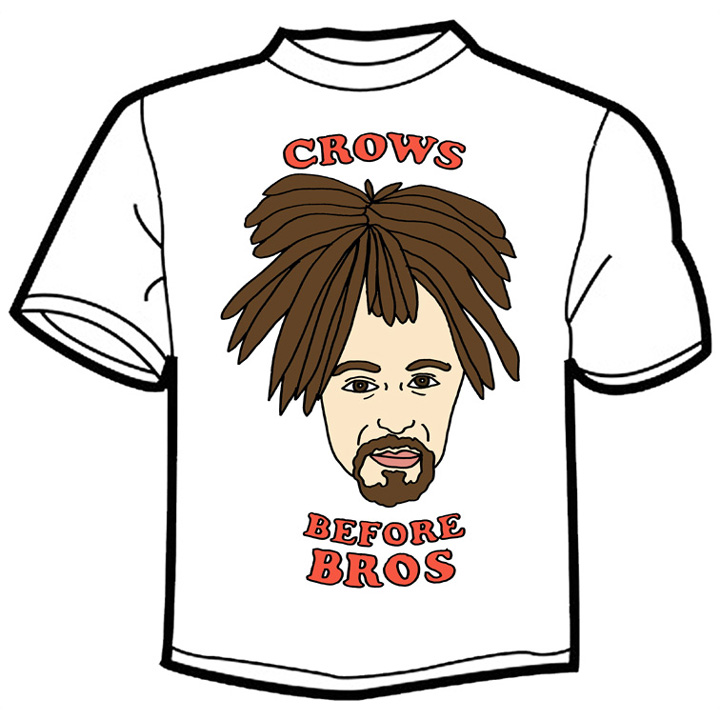 Crows Before Bros, SEATTLE WA 2015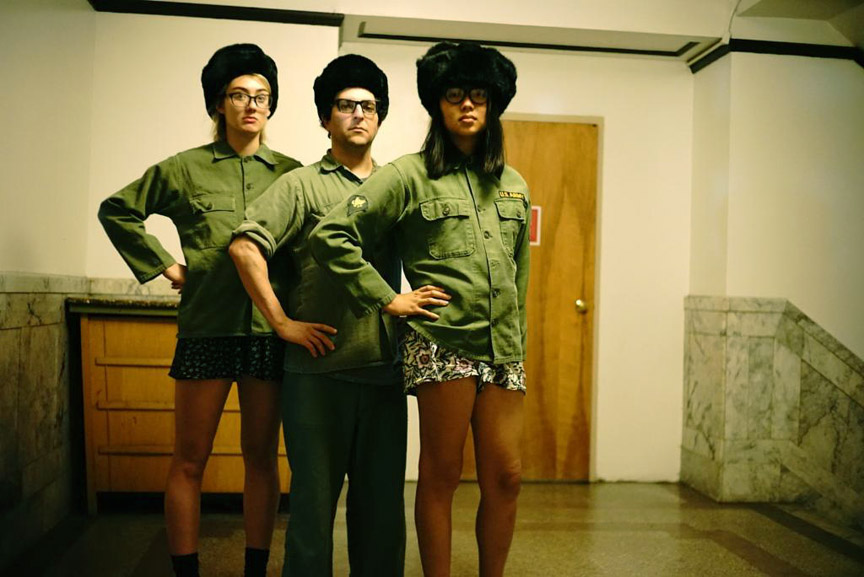 Troop King County, SEATTLE WA 2015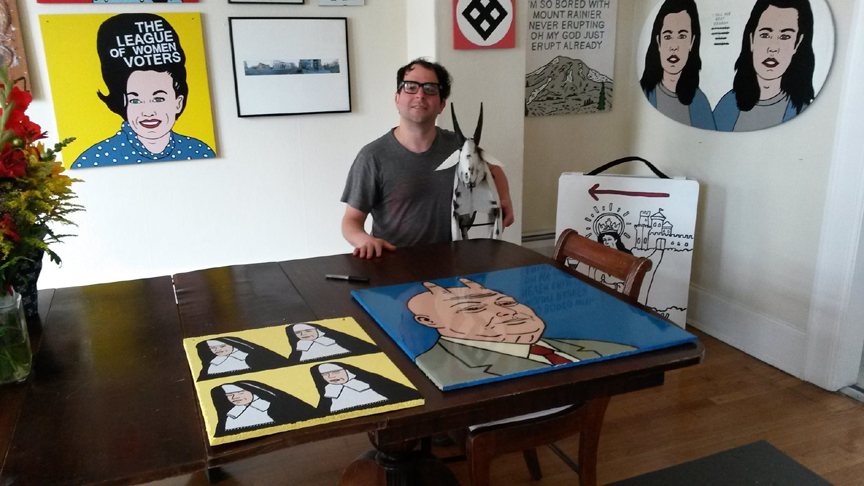 Derek Erdman by Sarah Galvin, SEATTLE WA 2015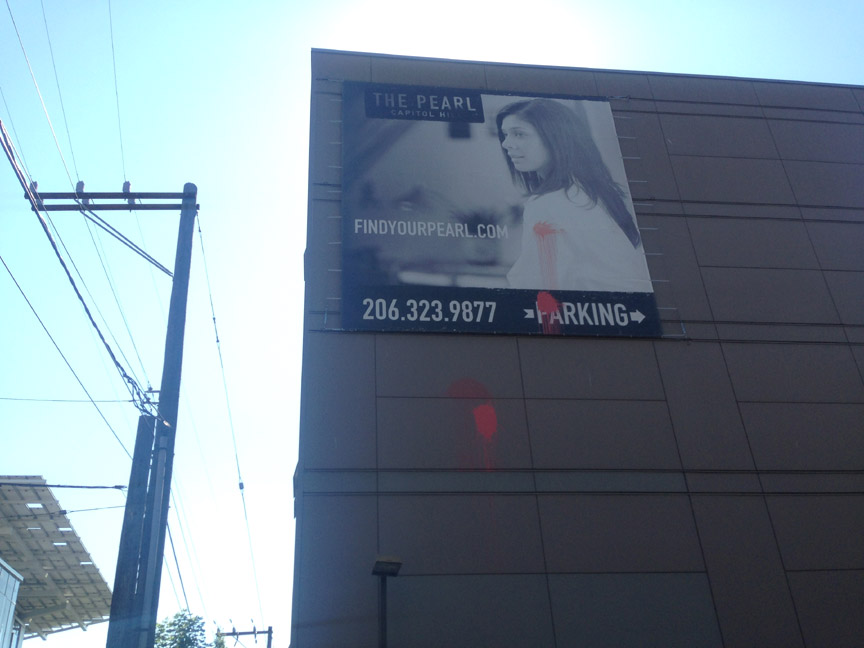 Find Your Pearl, SEATTLE WA 2015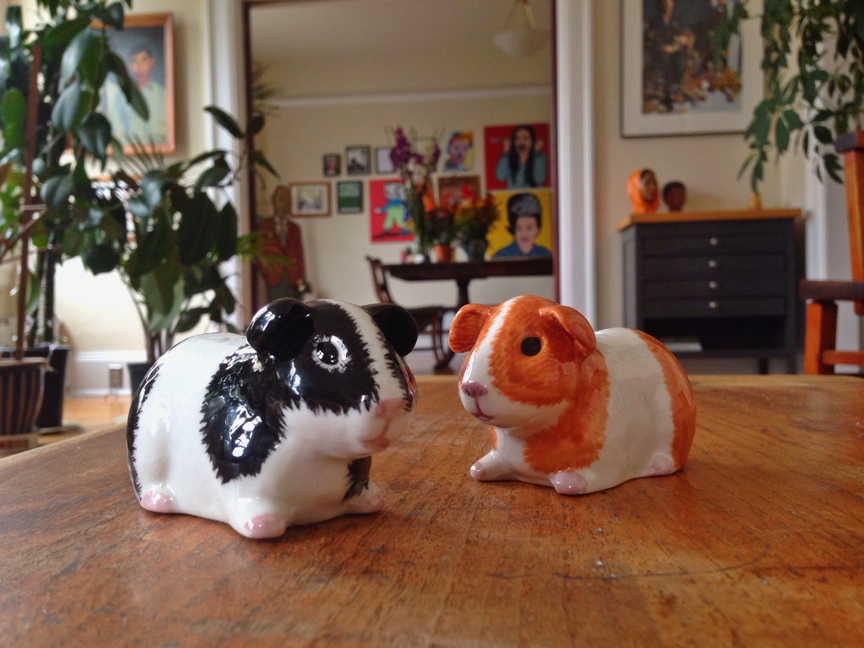 Guinea Pig Salt & Pepper Shakers, SEATTLE WA 2015
(Thanks Marianne!)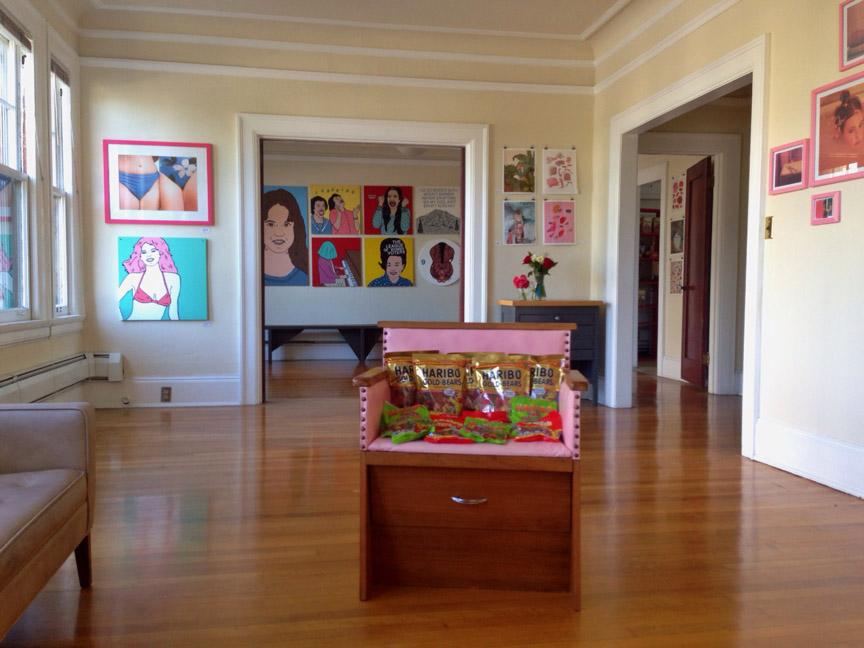 House of Haribo, SEATTLE WA 2015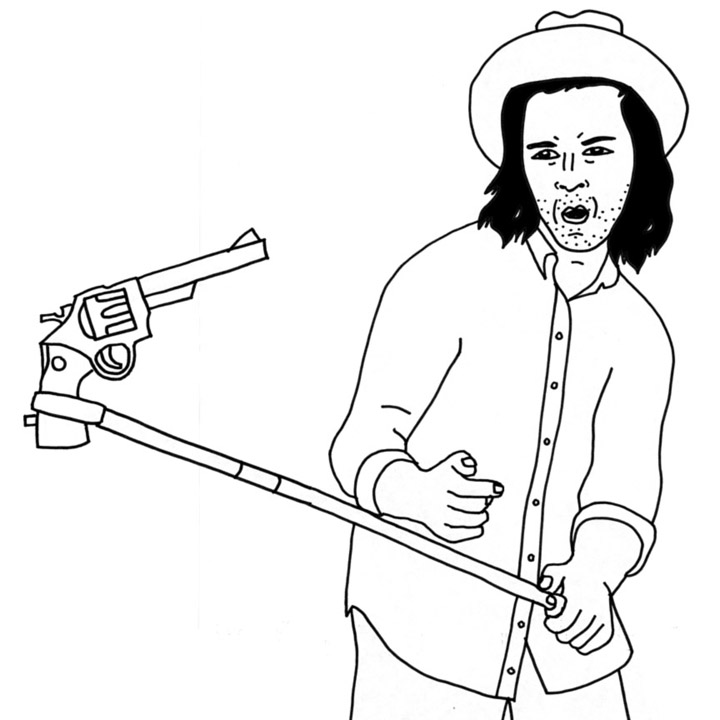 Death of a Millennial in Search of Likes, SEATTLE WA 2015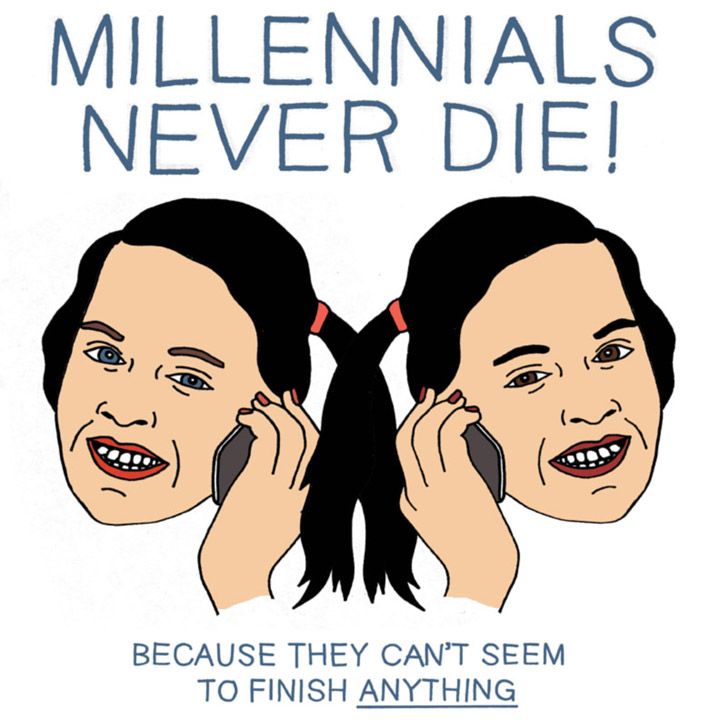 Millennials Never Die!, SEATTLE WA 2015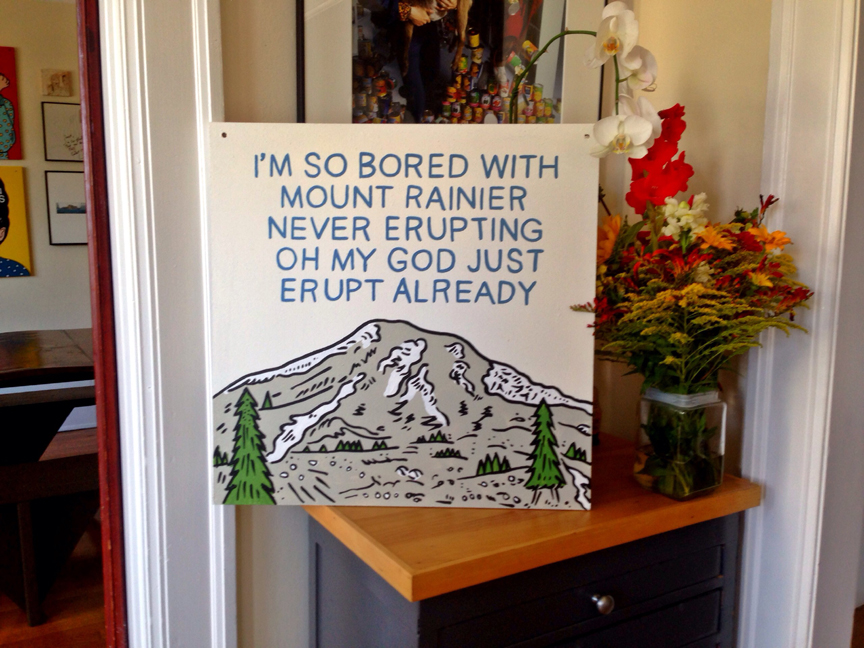 Mount Rainier Oh My God, SEATTLE WA 2015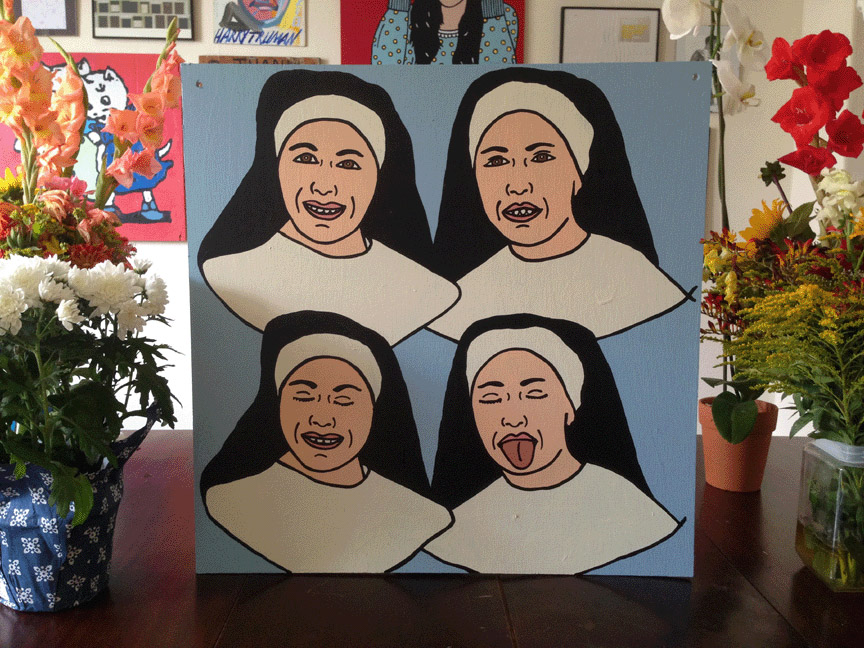 Four Fun Nuns, SEATTLE WA 2015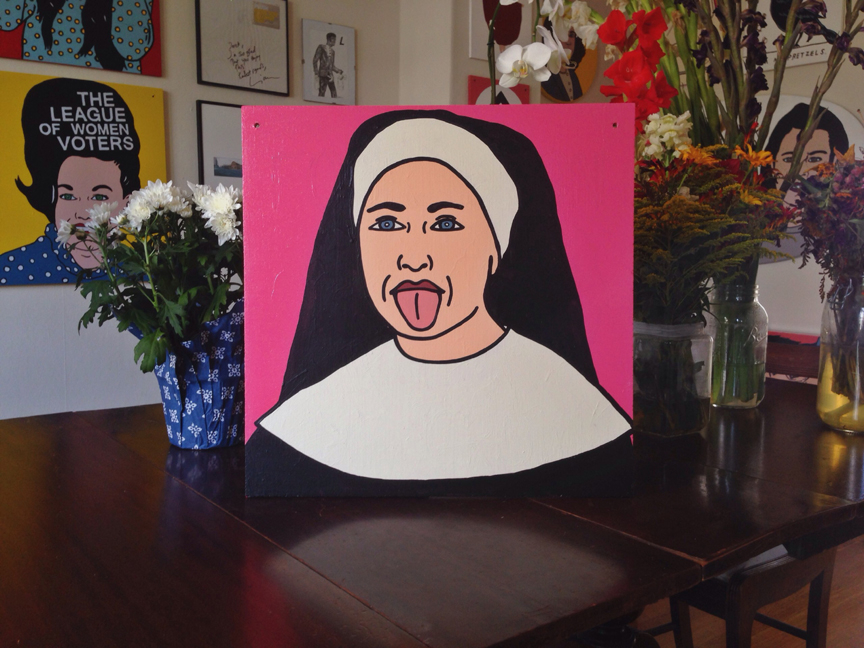 One Fun Nun, SEATTLE WA 2015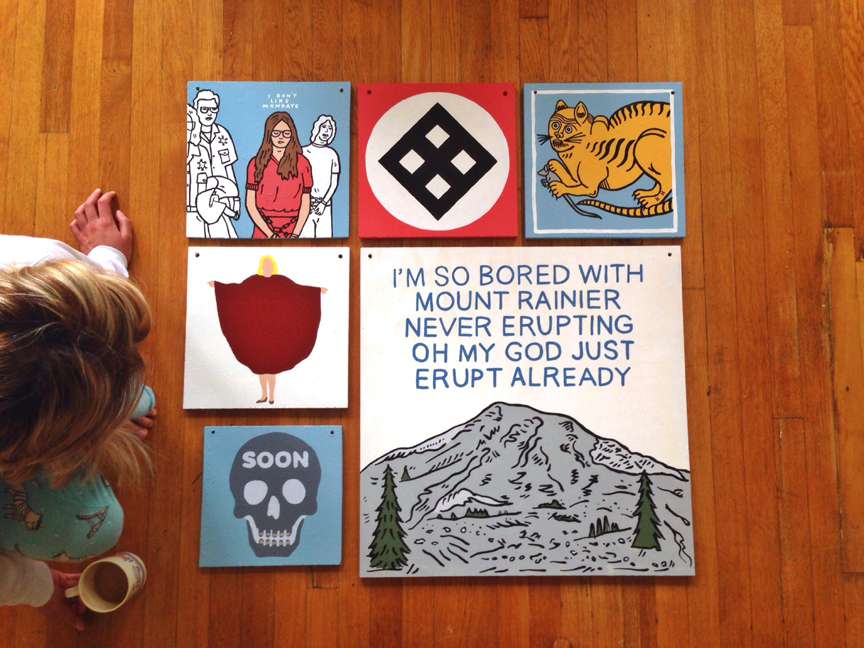 Soon, SEATTLE WA 2015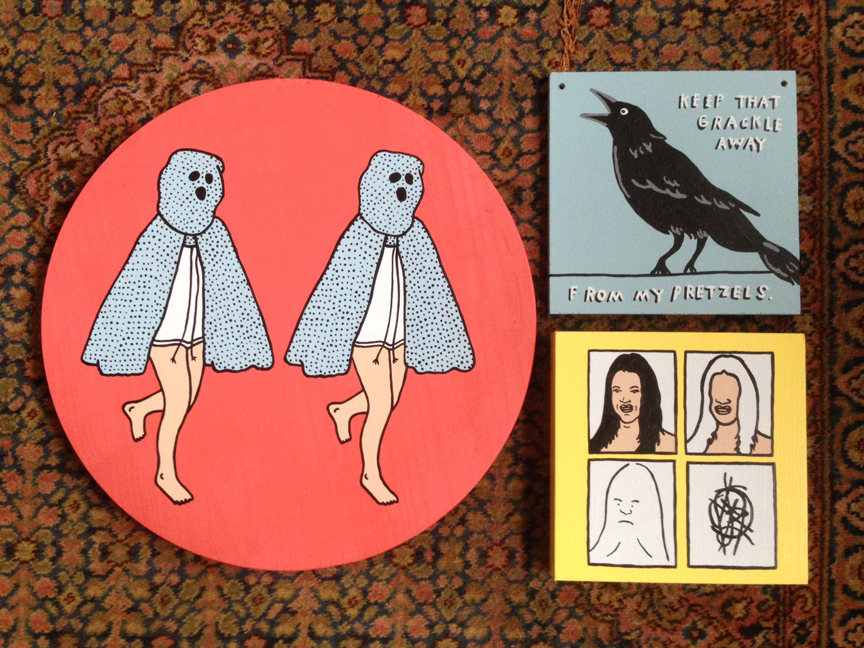 Twin Phantoms & More, SEATTLE WA 2015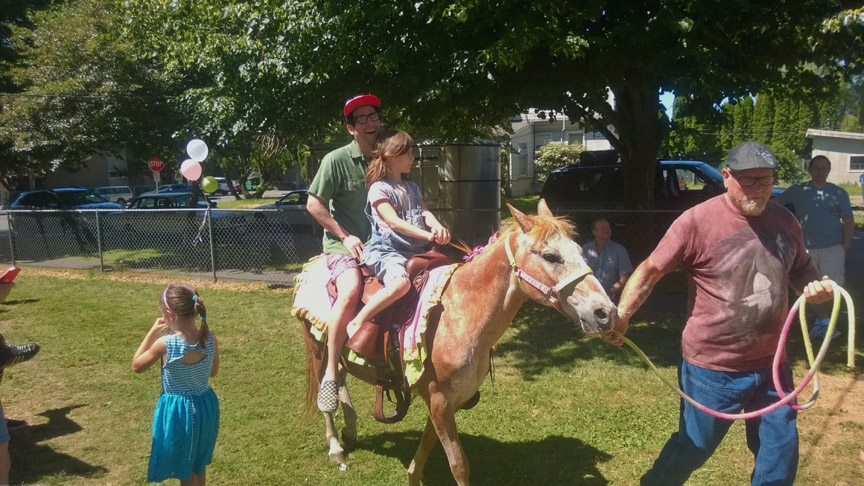 Riding a Pony, SEATTLE WA 2015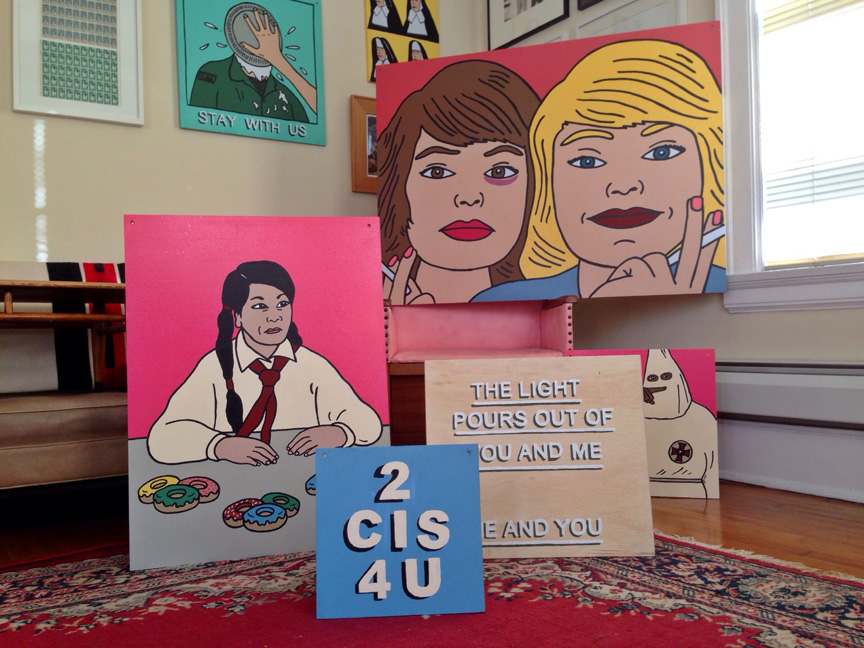 2 Cis 4 You, SEATTLE WA 2015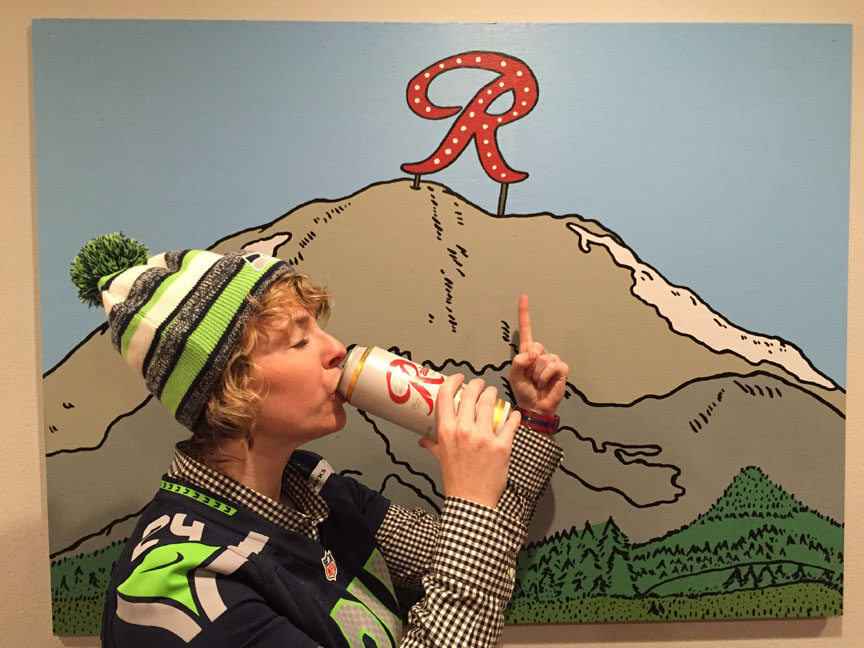 Rainier / Rainier, SEATTLE WA 2015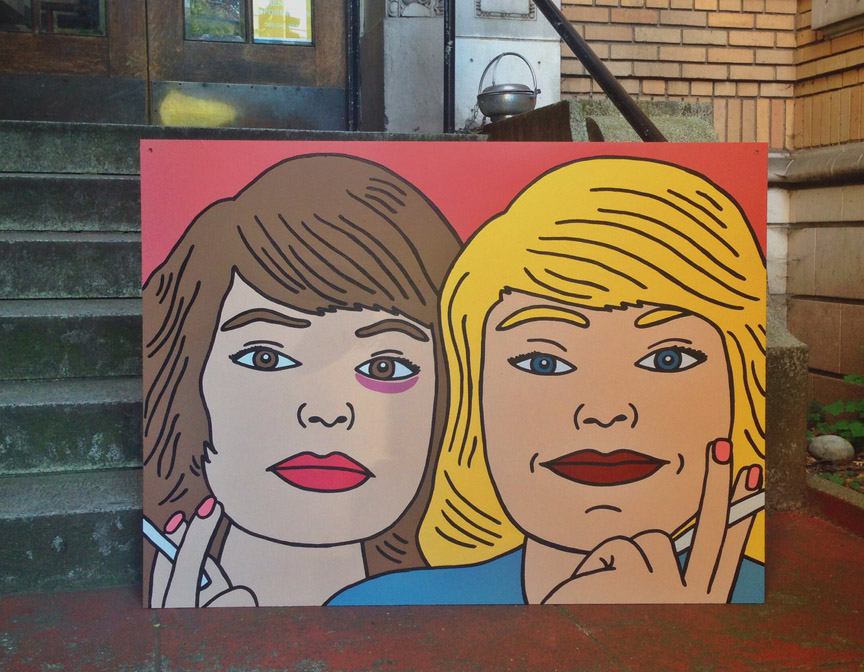 Fight Then Switch, SEATTLE WA 2015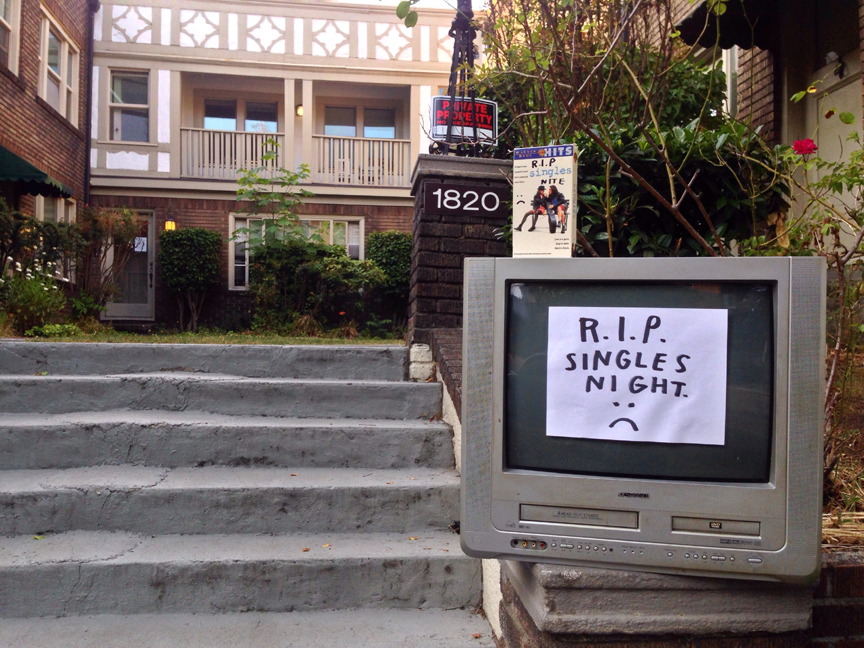 RIP Singles Night, SEATTLE WA 2015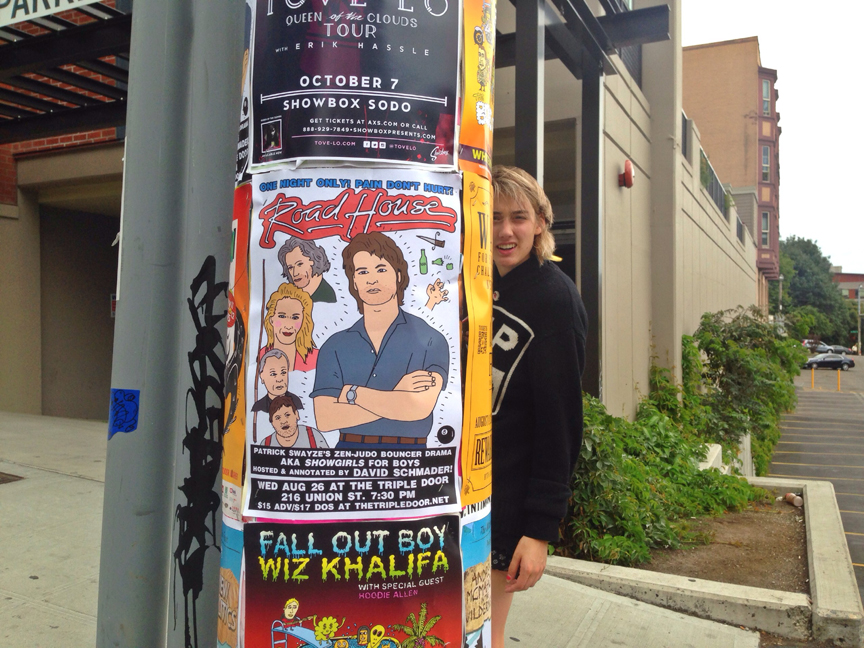 Road House on the Street, SEATTLE WA 2015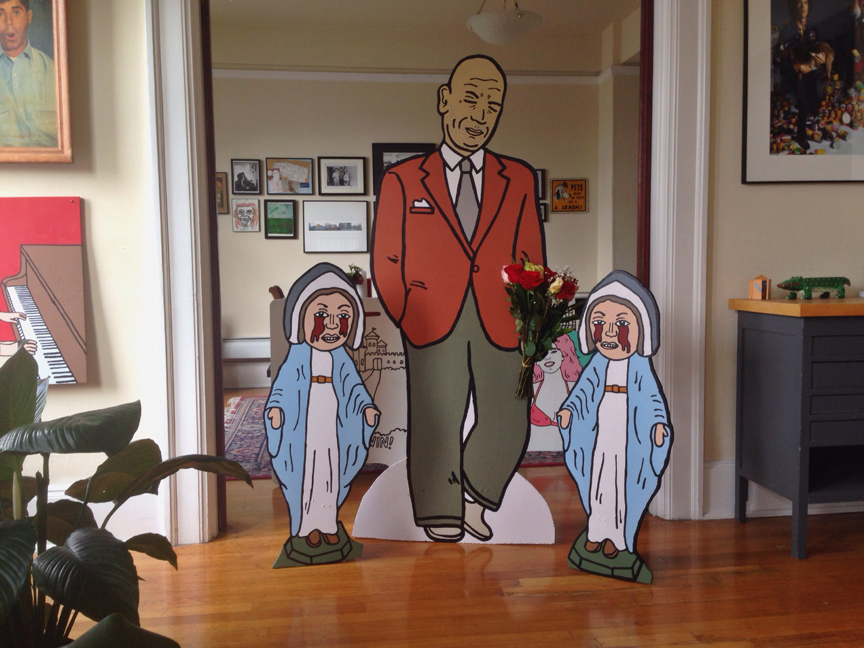 Bleeding Nuns & the Flower Guy, SEATTLE WA 2015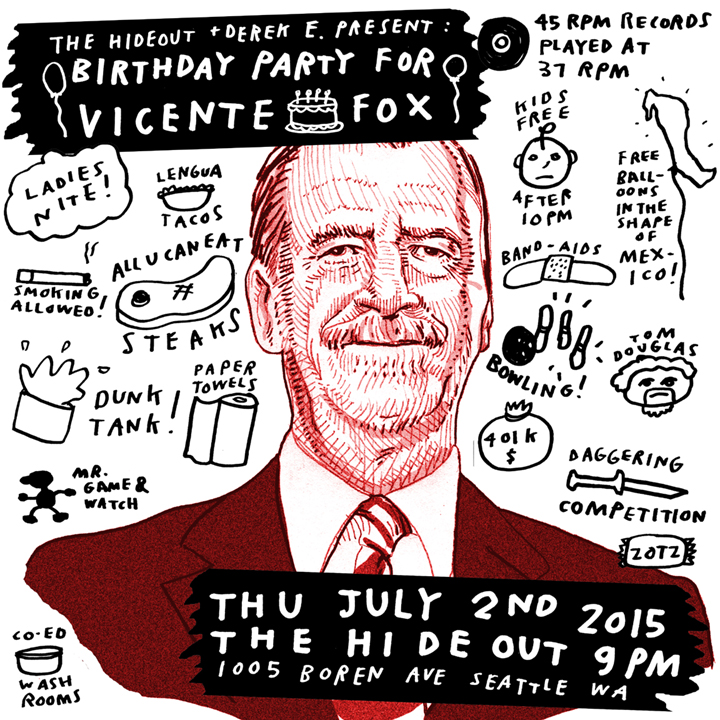 Vicente Fox Birthday Party, SEATTLE WA 2015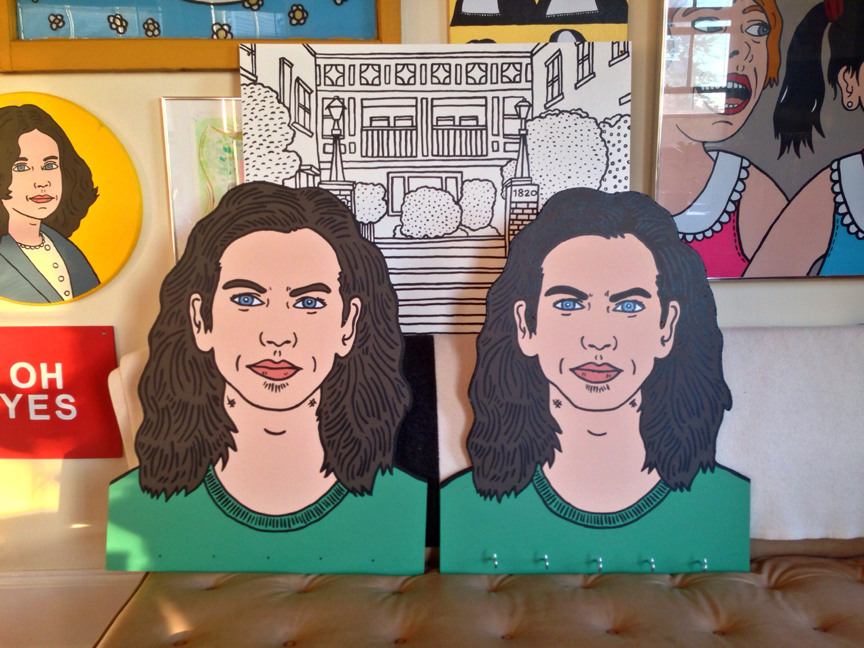 Eddie Vedder Coat Racks, SEATTLE WA 2015

Actual Time Travel:
07/15/2015 | 05/18/2015 | 03/15/2015 | 01/25/2015
11/24/2014 | 11/03/2014 | 10/02/2014 09/14/2014
08/24/2014 | 08/11/2014 | 07/20/2014 | 07/06/2014
06/22/2014 | 06/08/2014 | 05/18/2014 | 03/12/2014