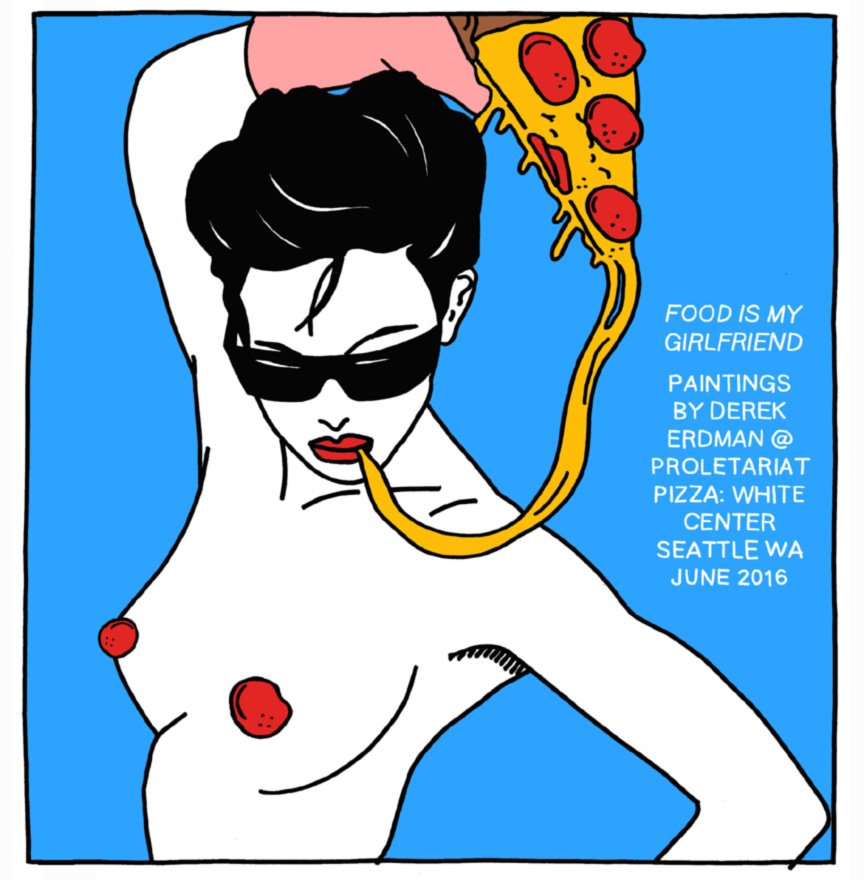 NEXT ART SHOW JUNE 4TH | Food Is My Girlfriend
Proletariat Pizza 9622-A 16th Ave SW | White Center WA
BEST THING PROBABLY EVER:
Earlier in the month a lady kept calling me, convinced
that I was Chris Cornell and that he (I?) was calling her
"Black Hole Sun." Then she would mention that she
was going to sing "Hunger Strike" with Eddie Vedder
and that Chris Cornell had murdered Andy Wood,
Layne Staley, and Kurt Cobain and was trying to get
their royalties. Her name started as Vod Volcom, and
then it was Corin, and then it was Lod Volcom, and
sometimes she called herself the devil. She called well
over 50 times, sometimes speaking very quickly,
sometimes slowly. I figured out eventually that she
was calling from Pittsburgh, PA and was probably in
her late 60s. I have so many more calls that I want
to eventually transcribe, but here are some to listen
to for now. They're hella weird and probably some-
times offensive, but quite a wild delight to hear: Black
Hole Sun 1, Black Hole Sun 2, Black Hole Sun 3, Black
Hole Sun 4, Black Hole Sun 5, Black Hole Sun 6.
See you soon, goons!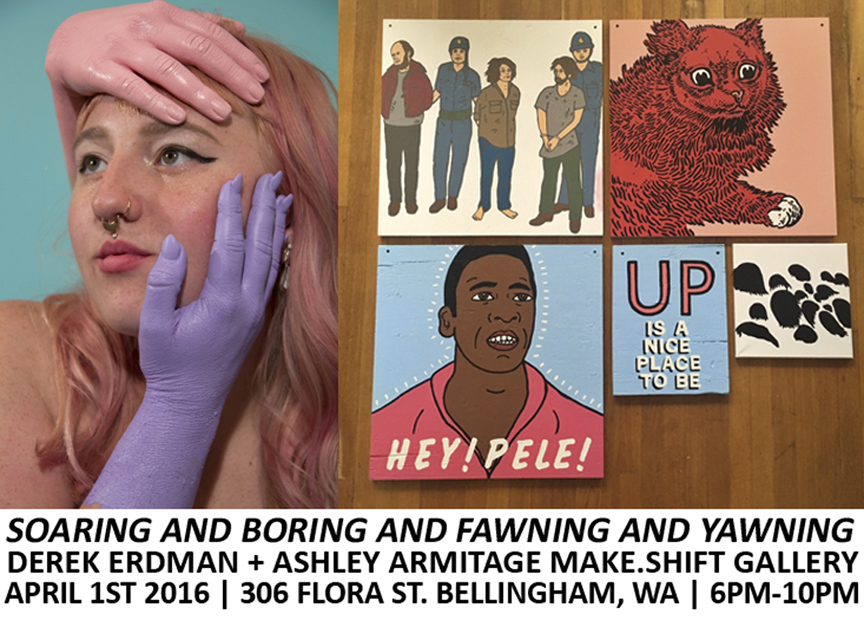 NEXT ART SHOW APRIL 1ST | Soaring and Boring and Fawning and Yawning
Make.Shift Gallery 306 Flora Street | Bellingham WA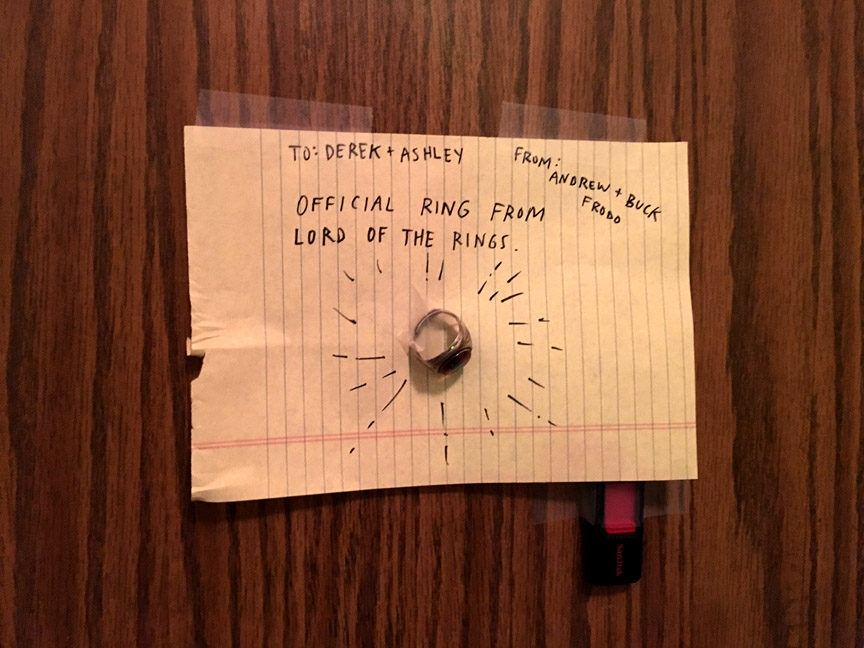 Official Ring From Lord of the Rings | SEATTLE WA 2016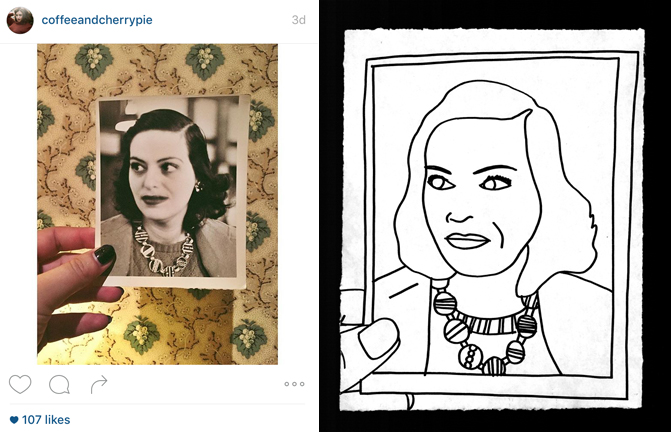 Drawing of a Photo: Emily Alben | SEATTLE WA 2016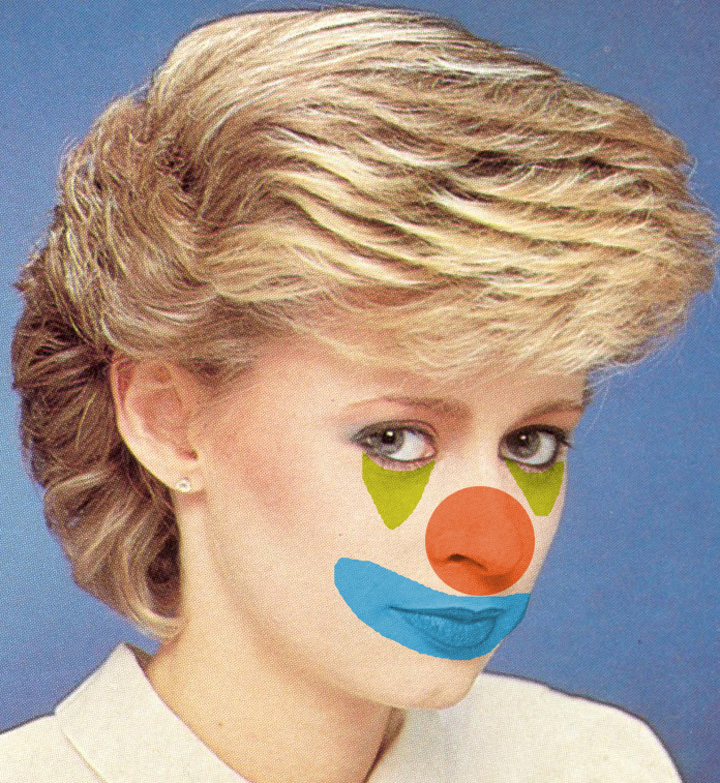 Funny Face is Alright | SEATTLE WA 2016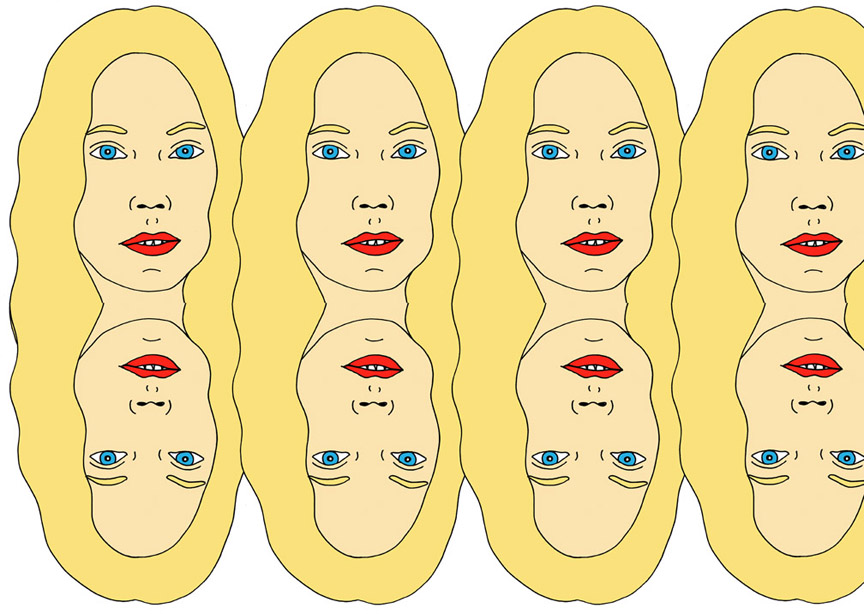 Sissies | SEATTLE WA 2016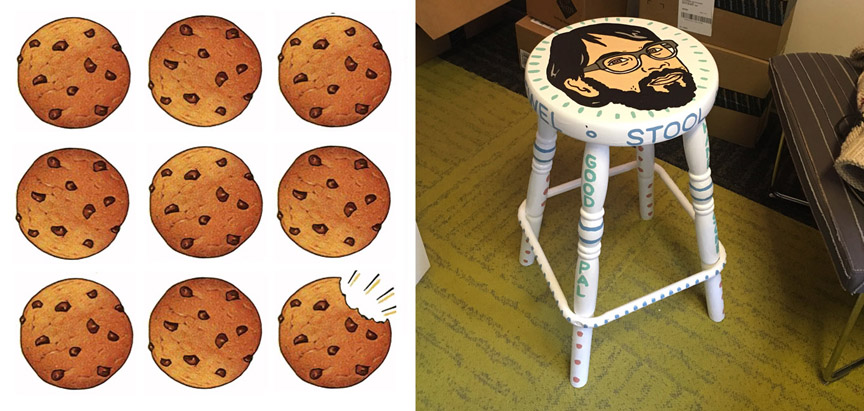 Cookie Bits / Kiewel Stool | SEATTLE WA 2016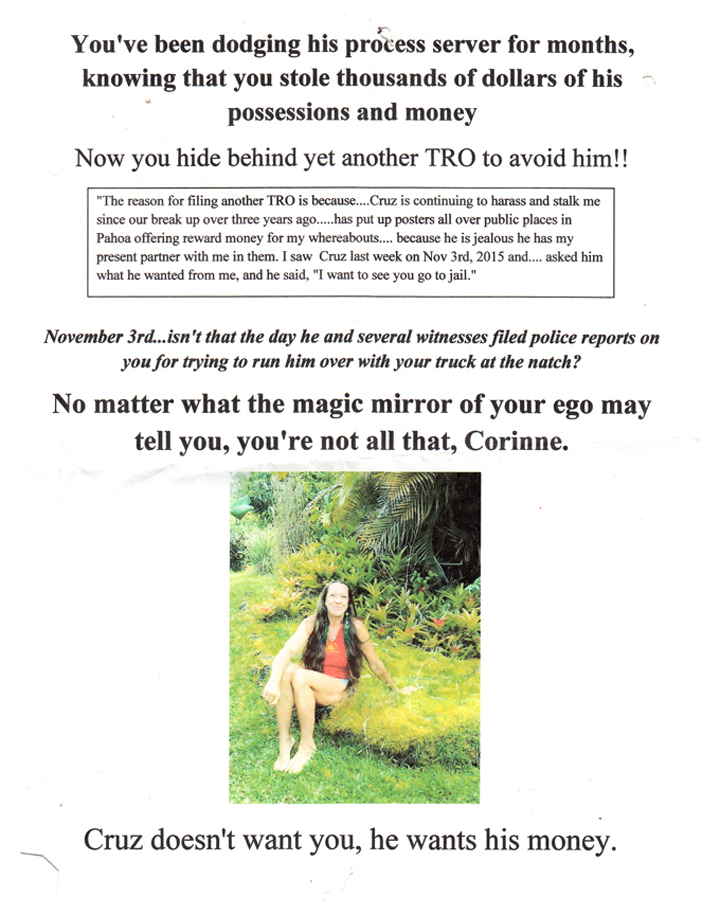 Trouble in Hawaii | Hilo Hawaii 2016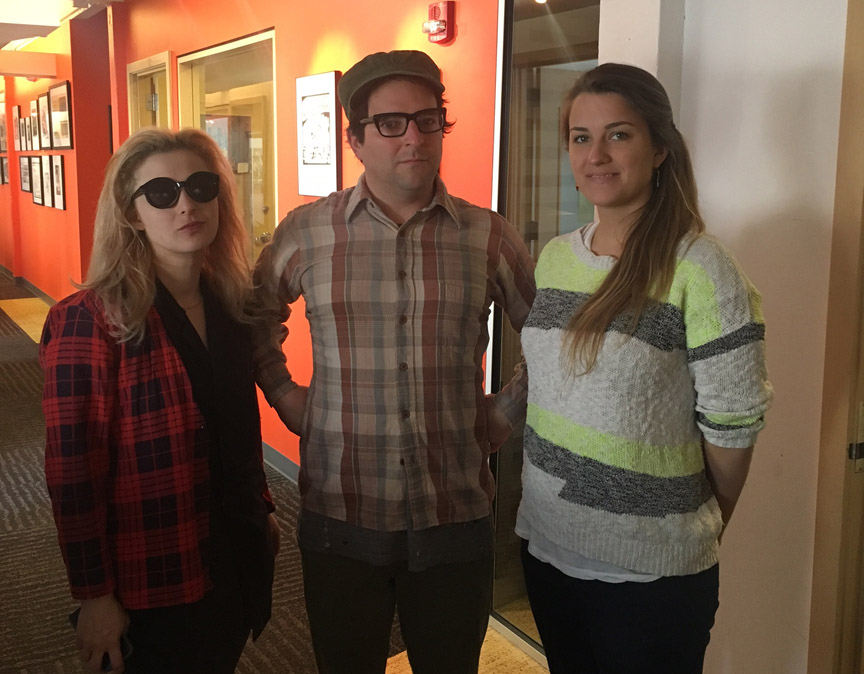 The Day I Met Pussy Riot | SEATTLE WA 2016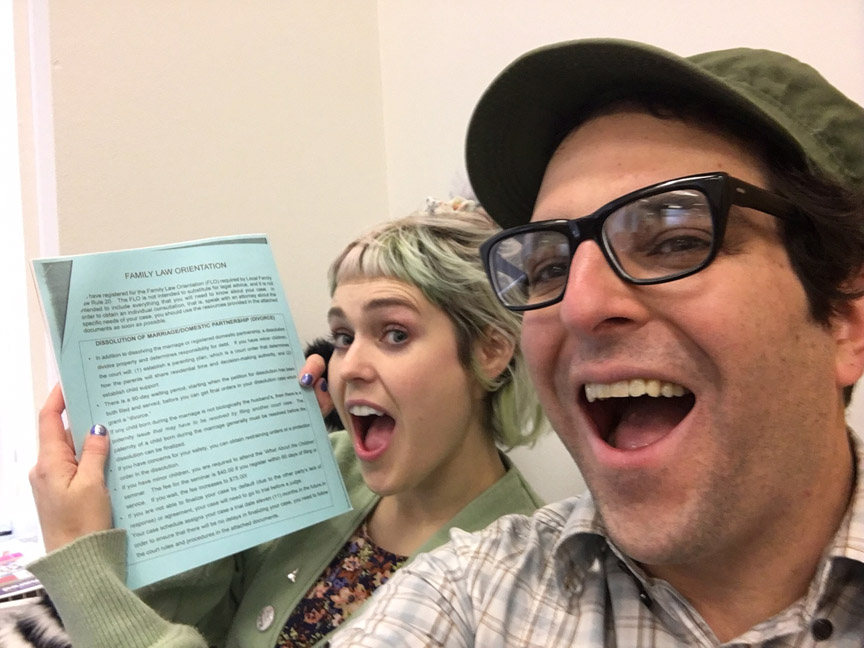 No Remorse Divorce | SEATTLE WA 2016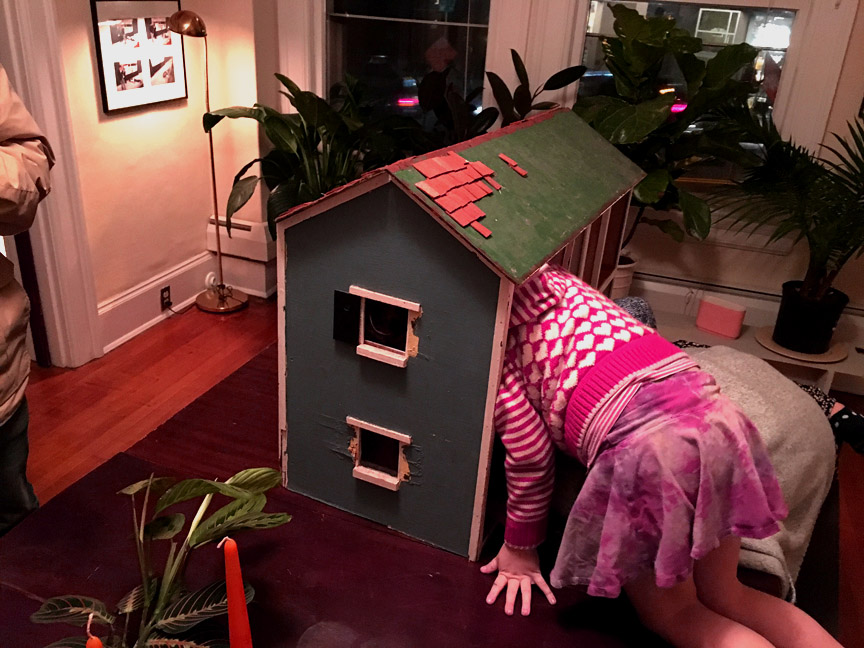 Get Into the Dollhouse | SEATTLE WA 2016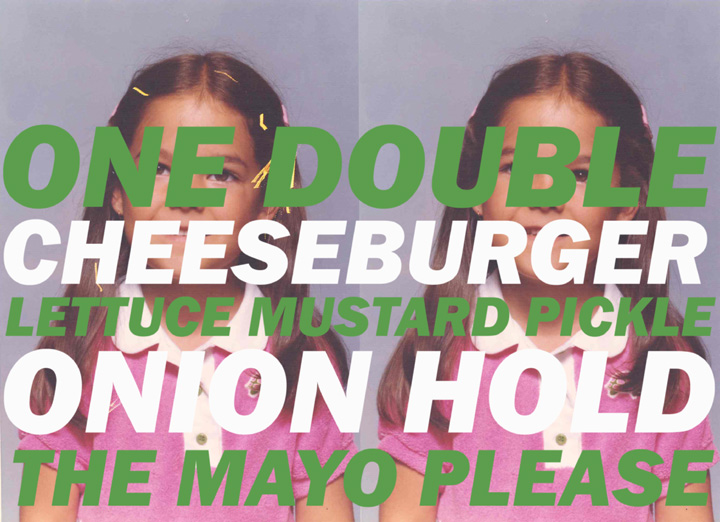 Burger Order | SEATTLE WA 2016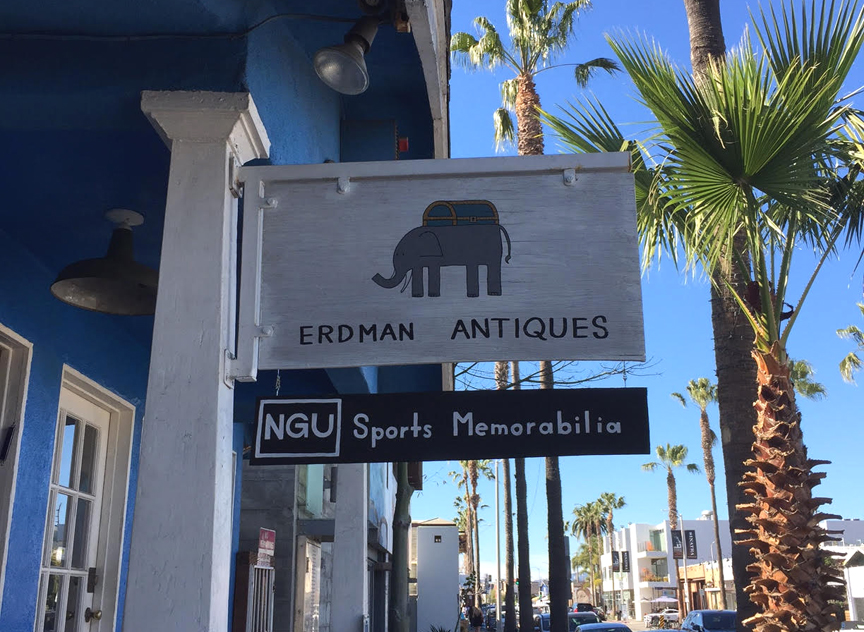 Erdman Antiques | VENICE CA 2016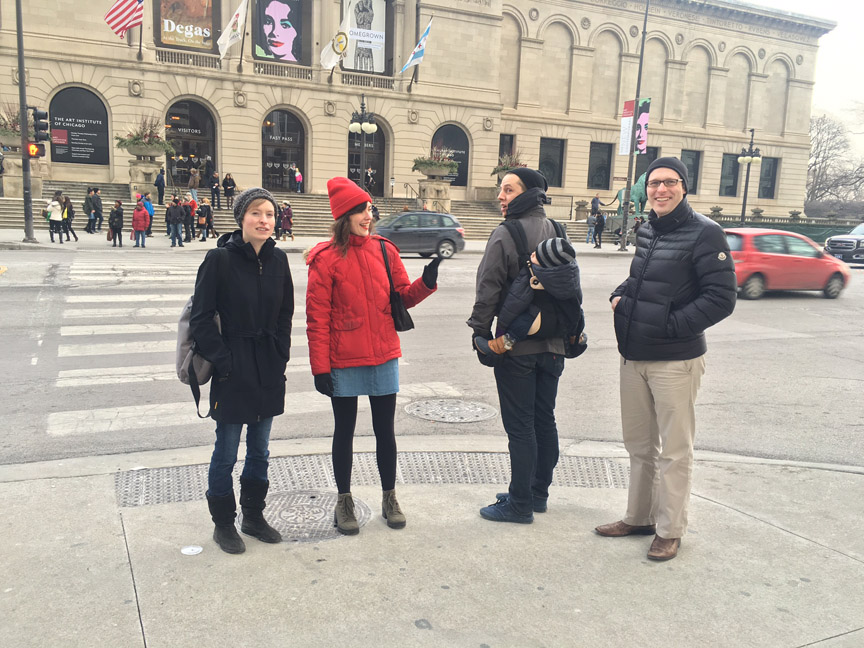 Best Friends | CHICAGO IL 2016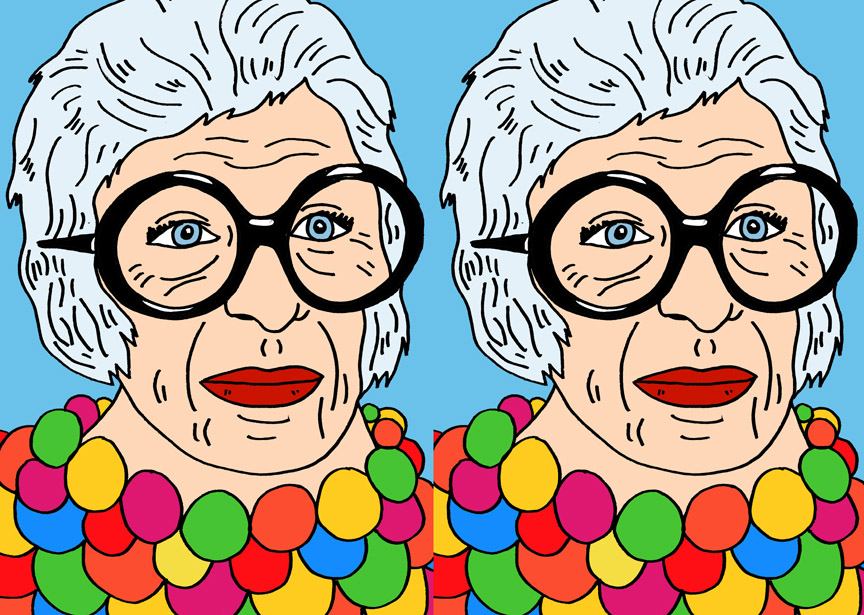 Double Iris Apfel | SEATTLE WA 2016
Kill Most Pigs / Art is Thrilling | SEATTLE WA 2016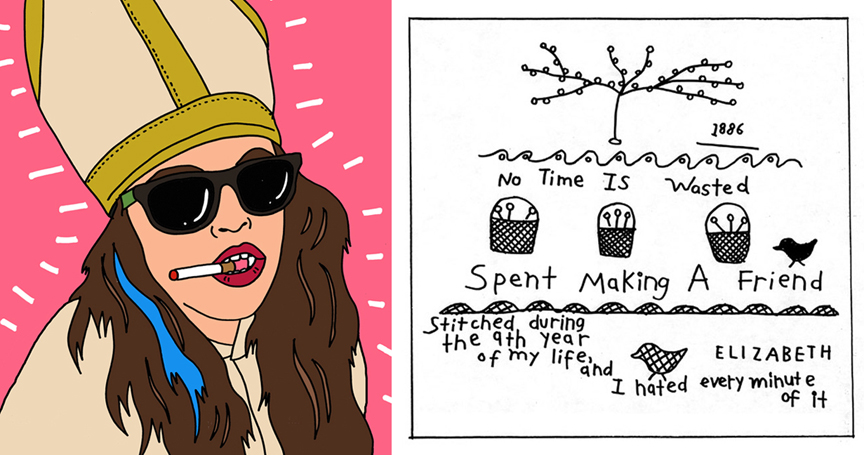 Lauren A / I Hated Every Minute of it | SEATTLE WA 2016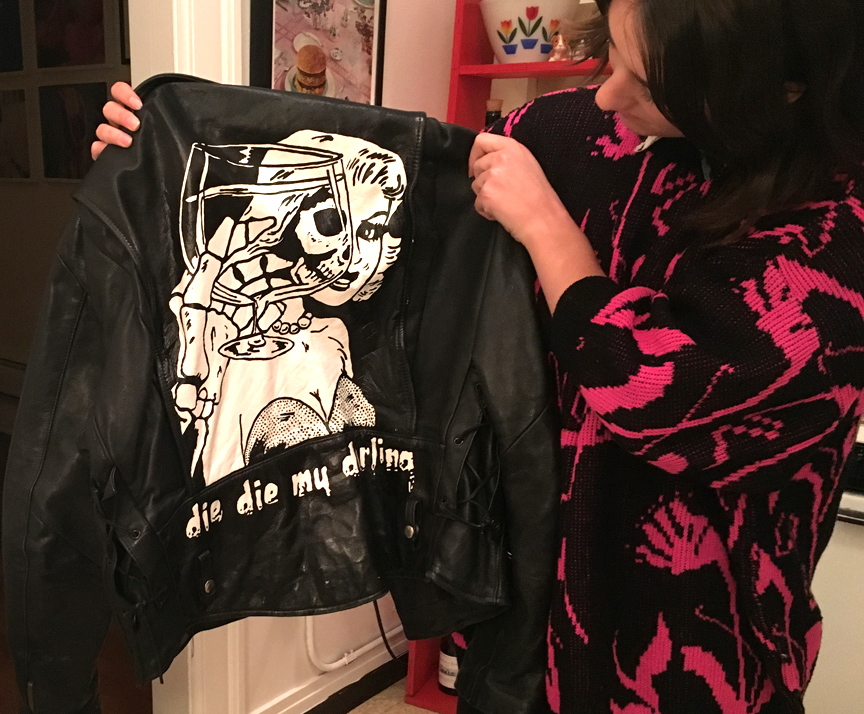 Kid Stuff | SEATTLE WA 2016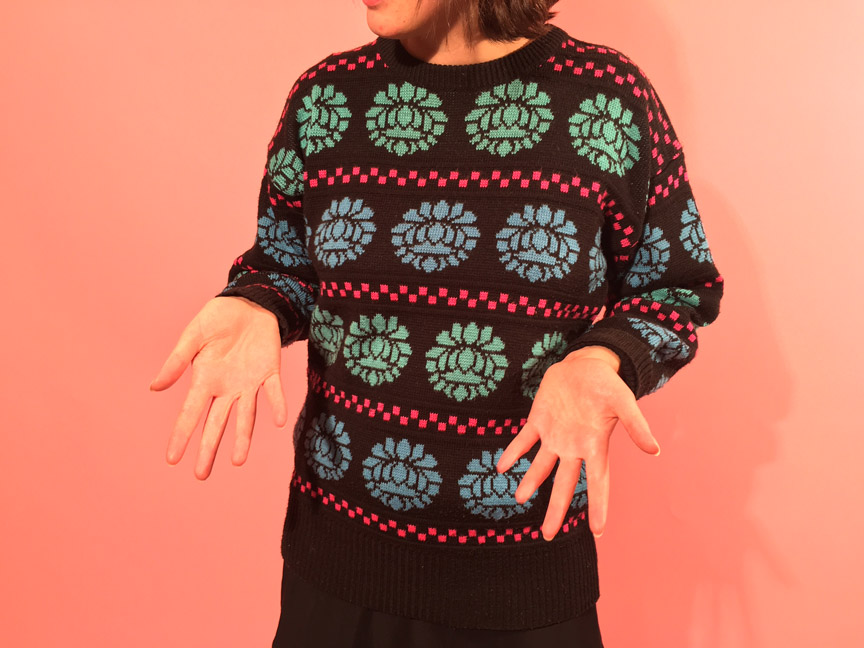 No Need 2 Explain | SEATTLE WA 2016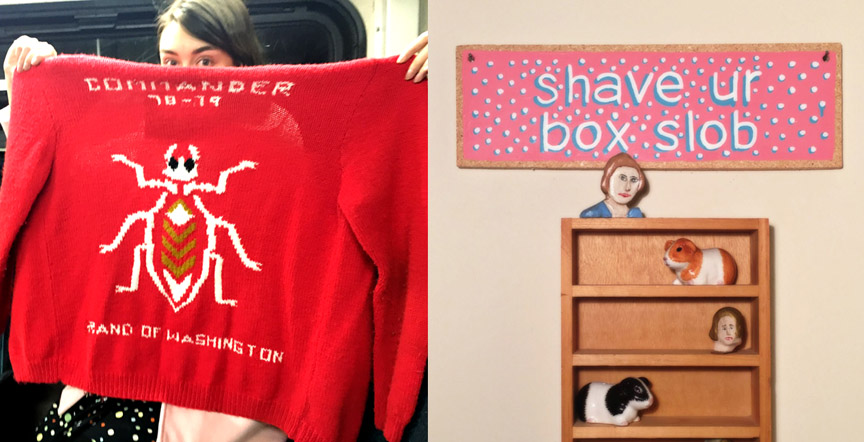 Commander / Shave Ur Box Slob | SEATTLE WA 2016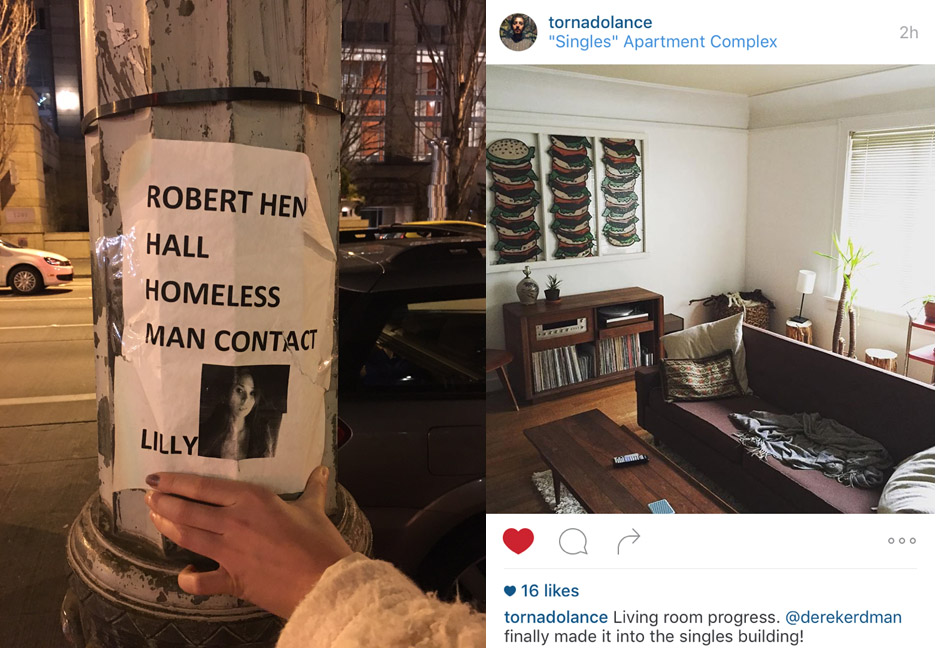 Contact Lilly / Finally Made the Singles Building! | SEATTLE WA 2016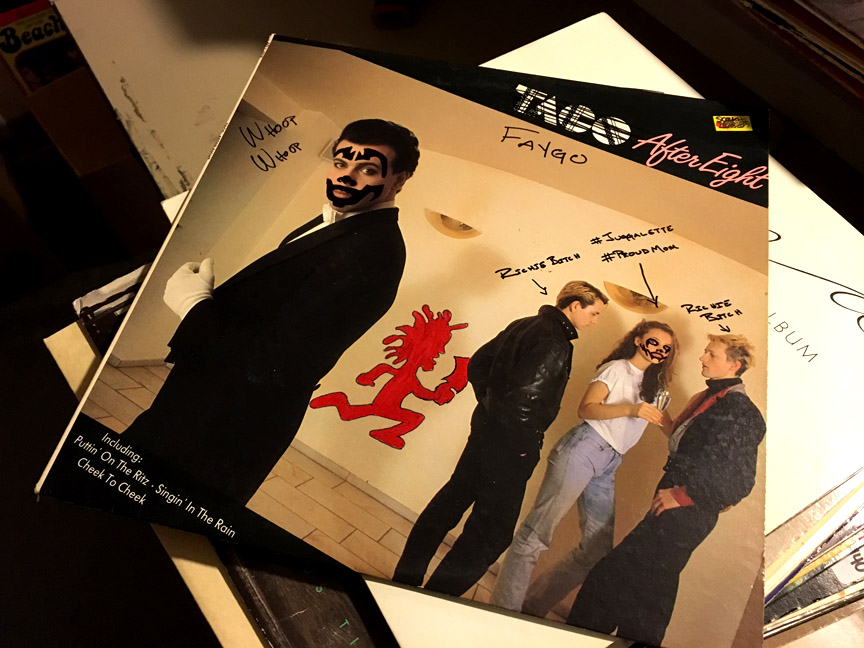 Juggalo Taco LP | SEATTLE WA 2016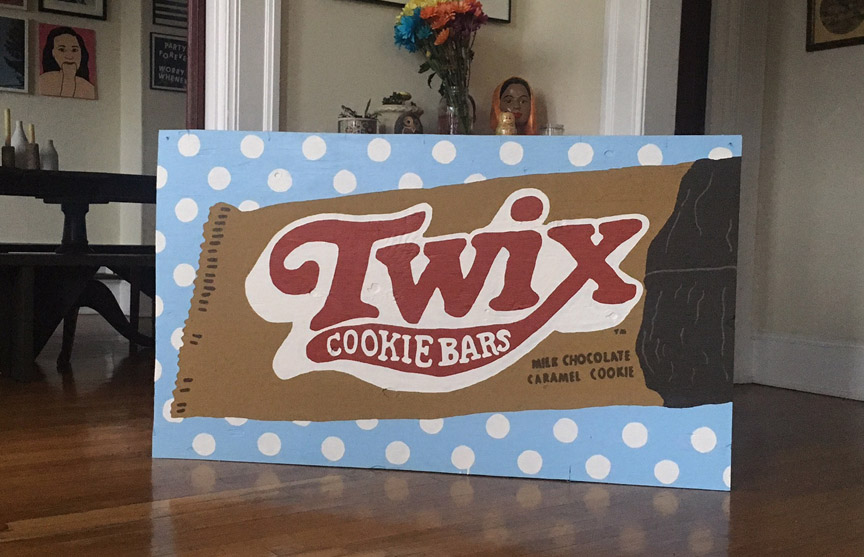 Twix Cookie Bars | SEATTLE WA 2016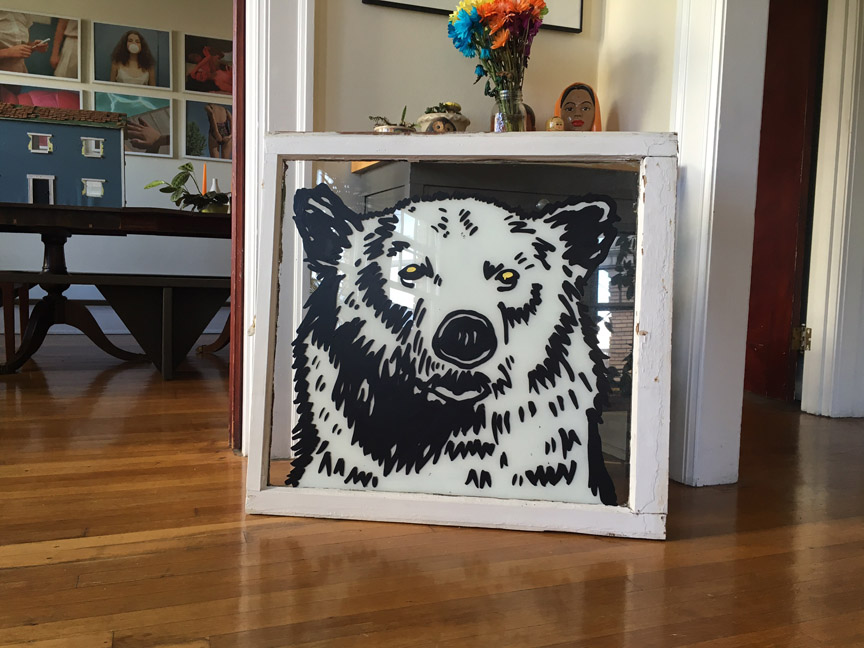 White Bear #253 | SEATTLE WA 2016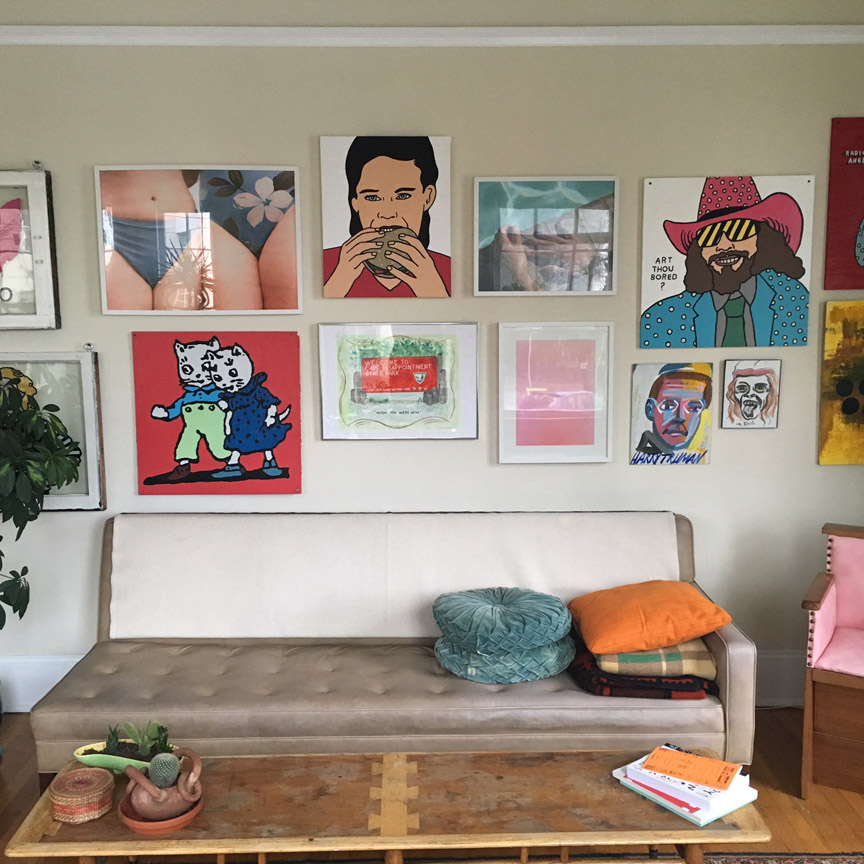 This is what the living room looks like. It's cold in here and there are
no cats. Lately I eat Ruffles and lay on that couch. It's sticky!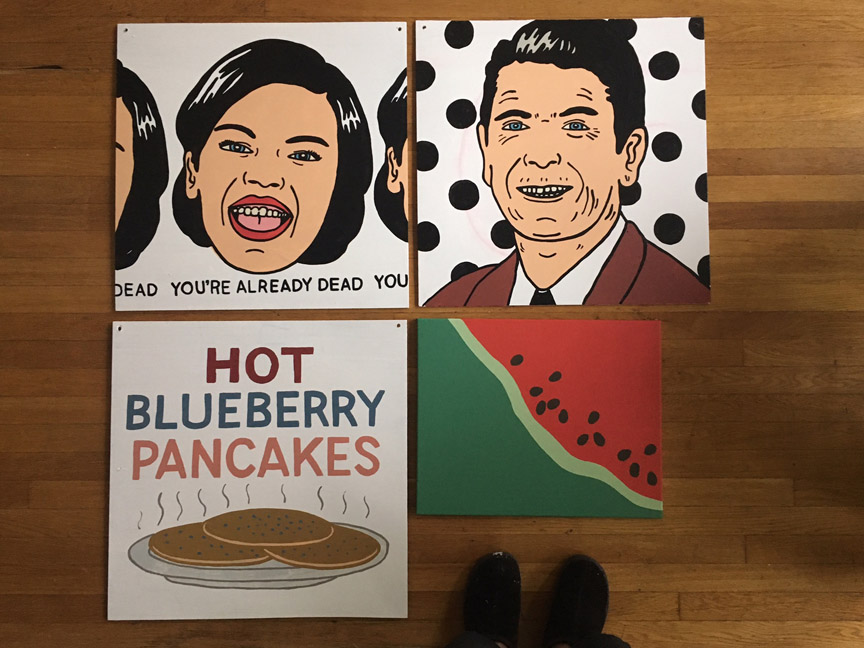 These are four new paintings that I made a few weeks ago. They're
mostly just food or Ronald Reagan. My "artistic ability" is "coming along."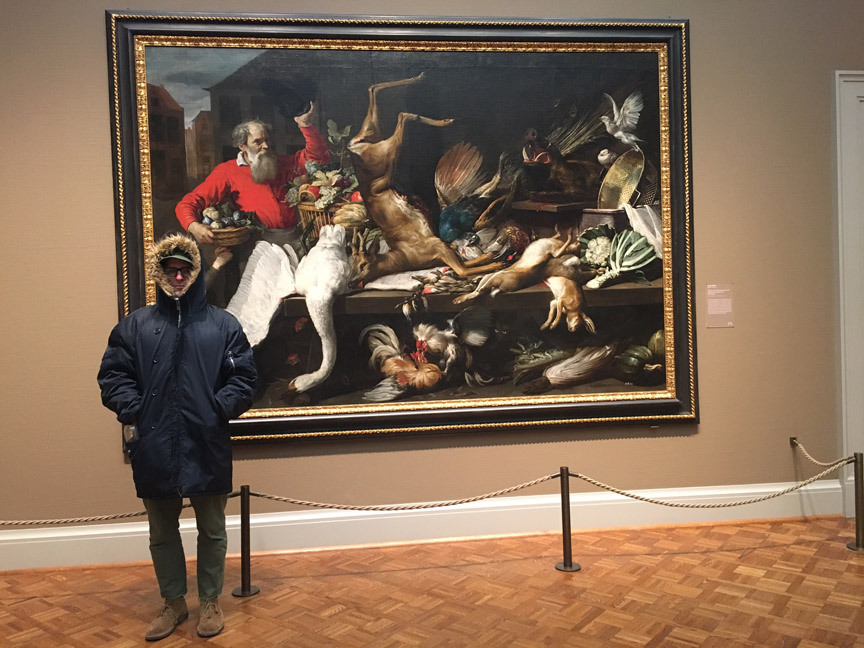 This is me in front of the 5th best painting in the 3rd best art museum
in the world. Shortly before this photo was taken, I bought those shoes
for $4. They're my new favorite shoes, though used shoes are gross.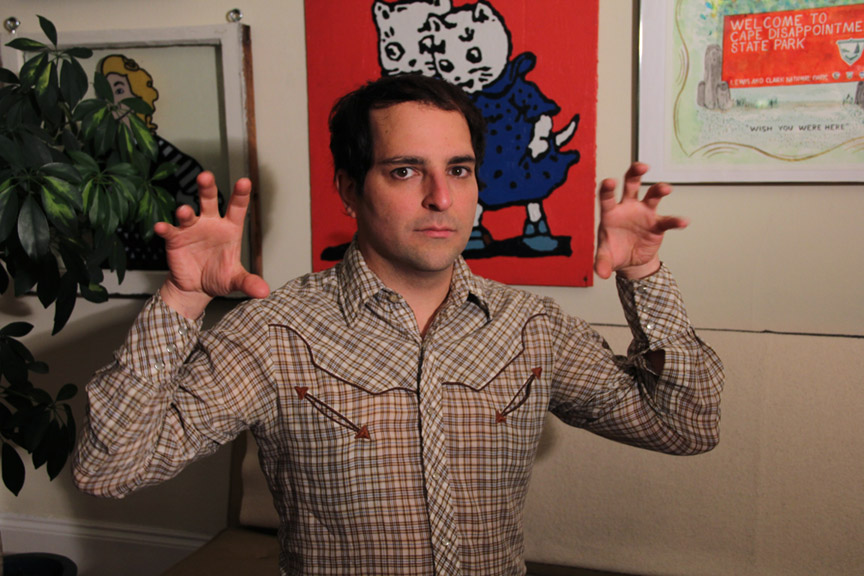 Hi. This is what I look like at the very beginning of 2016. I am olden now! Things are
pretty good though, I will admit. I hope your year is going very well as well so far. It is still new.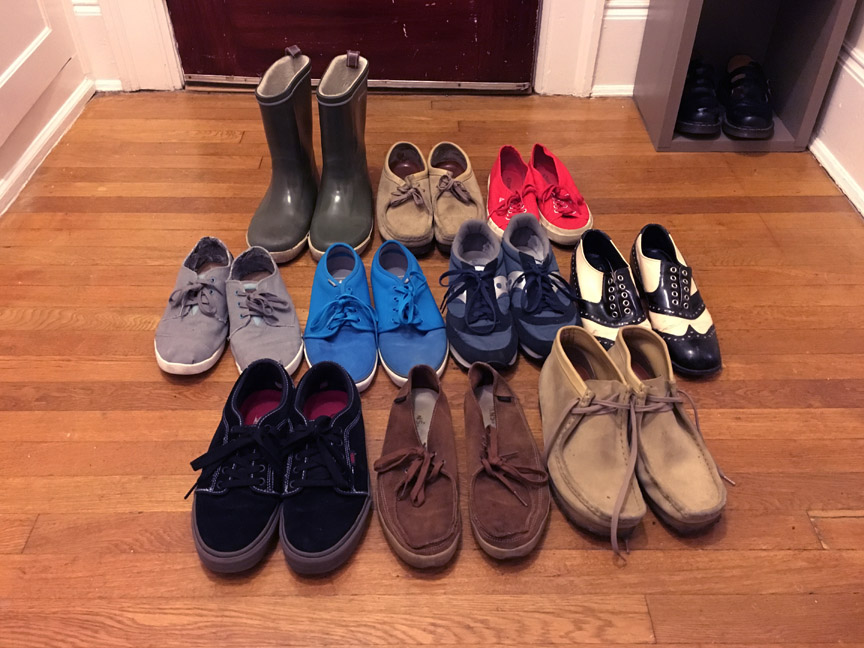 Here are some shoes that I recently sold for $36 on eBay. Good riddance to
these shoes, though I kind of miss them. Happy 2016! Talk to you soon!
OLD NEWS:
HOUSE ART SHOW | SUNDAY NOV 29TH | 11AM-7PM | DETAILS BELOW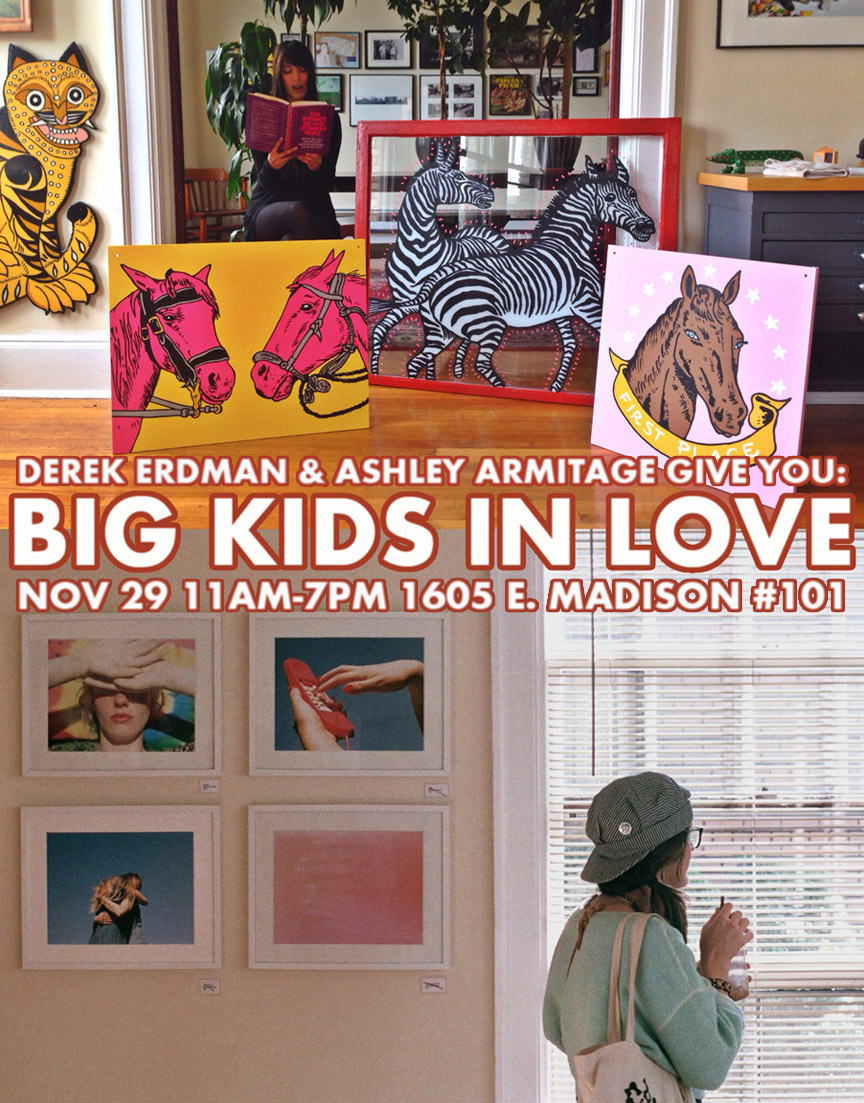 ONE DAY ONLY ALL DAY art + photo sale (New stuff + end of the year art
show leftovers! Prices slashed! Great for gifts!) Plus also a birthday
party "hot dog social" for Derek & Ashley w/ heaps of free chips &
hot dogs*, along with a bunch of nice people that you can stop by and
say hello to. Everybody here will be friendly, so if you are shy feel
free to come by and say hi because when you leave you'll say, "Oh, I
am so very glad that I went to that event, it was so fun."
THIS EVENT IS SPONSORED BY HARIBO = MOUNTAINS OF GUMMIS
*meat and non-meat varieties for "whatever people." Most hot dogs will
contain fortune messages for you.
DOZENS OF PAINTINGS, DOZENS OF PHOTOS, HI FIVES, CANS OF BEER, NICE
PEOPLE, USABLE BATHROOMS, SNACKS, MUSIC, KID + PET FRIENDLY, MEET NEW
PEOPLE, CATCH A COLD, IT CAN ALL HAPPEN HERE.
1605 E. MADISON #101 SEA WA 98122
Astronaut Lance Bass, SEATTLE WA 2015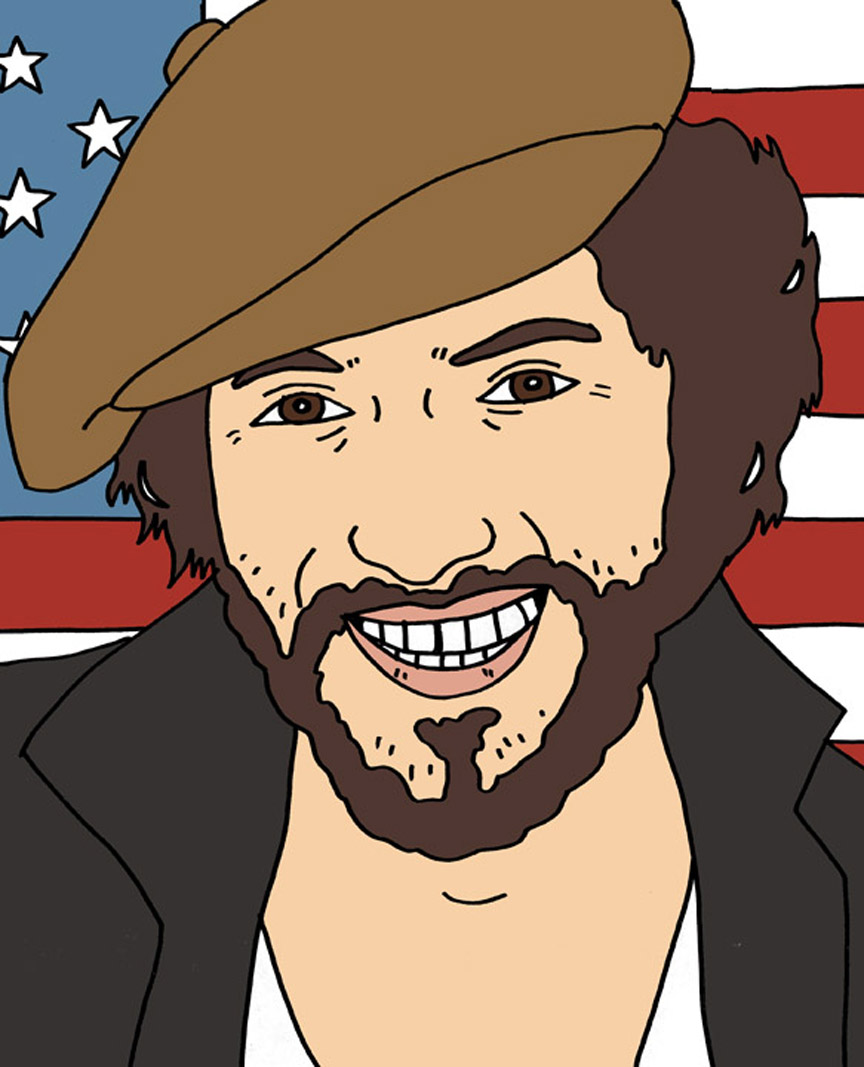 Bruce Springsteen Born in USA ETC, SEATTLE WA 2015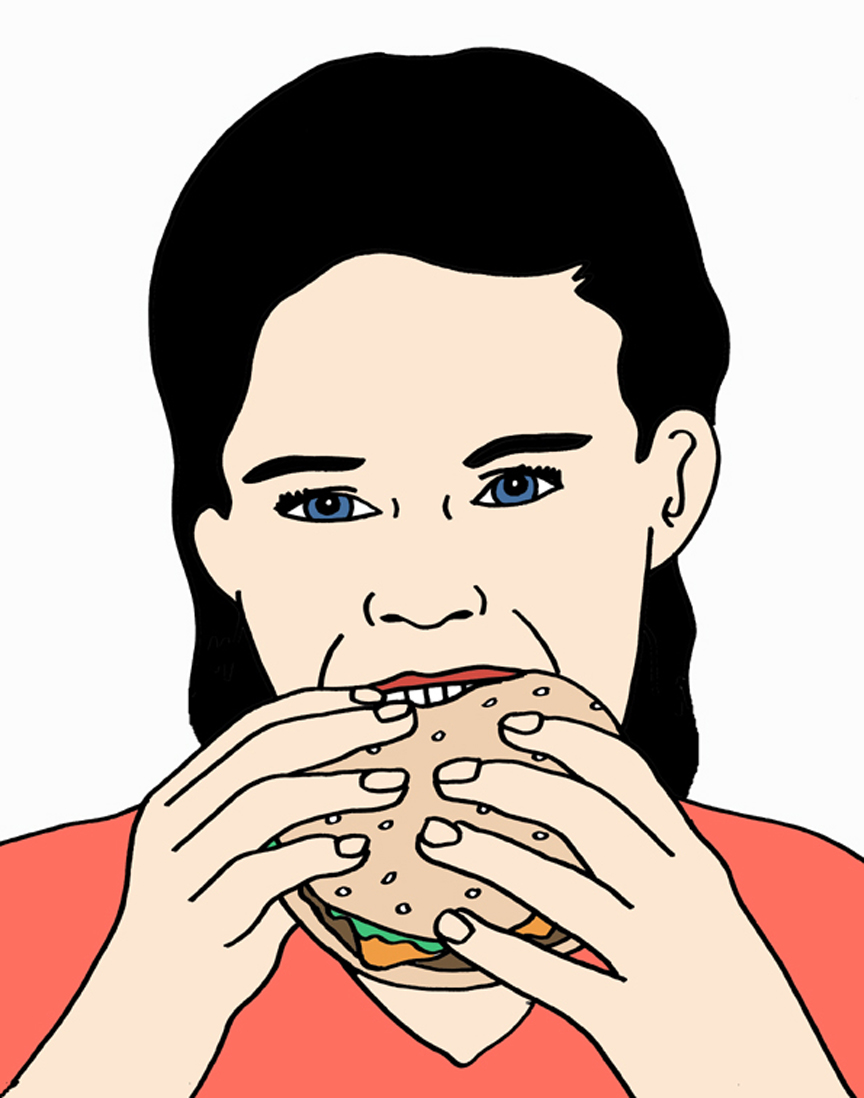 Burger Gal #1, SEATTLE WA 2015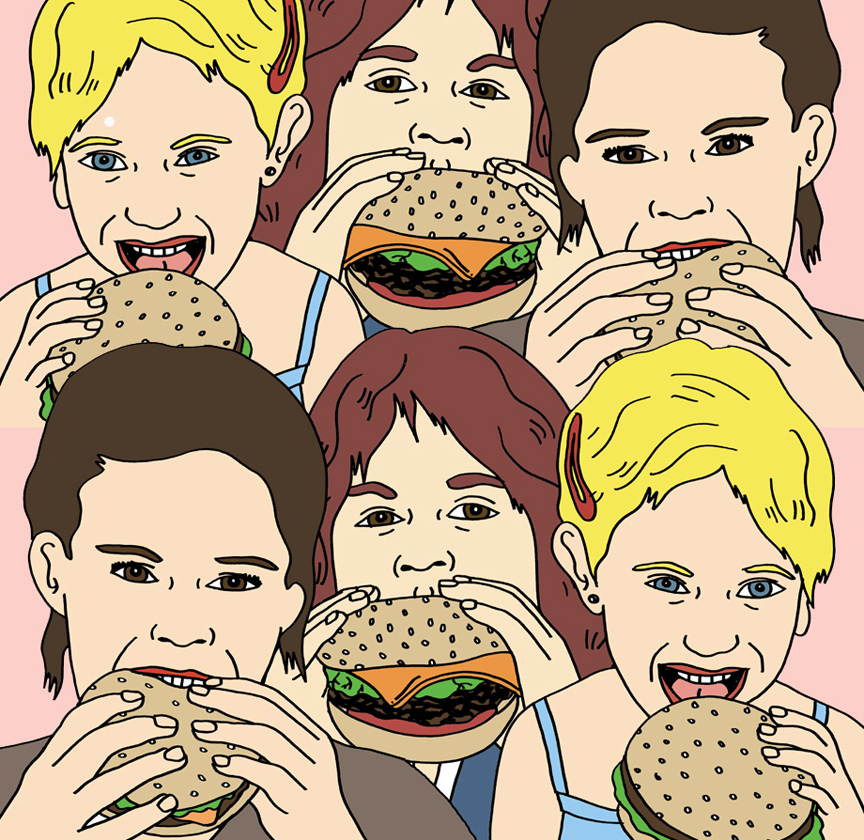 Burger Gals #5, SEATTLE WA 2015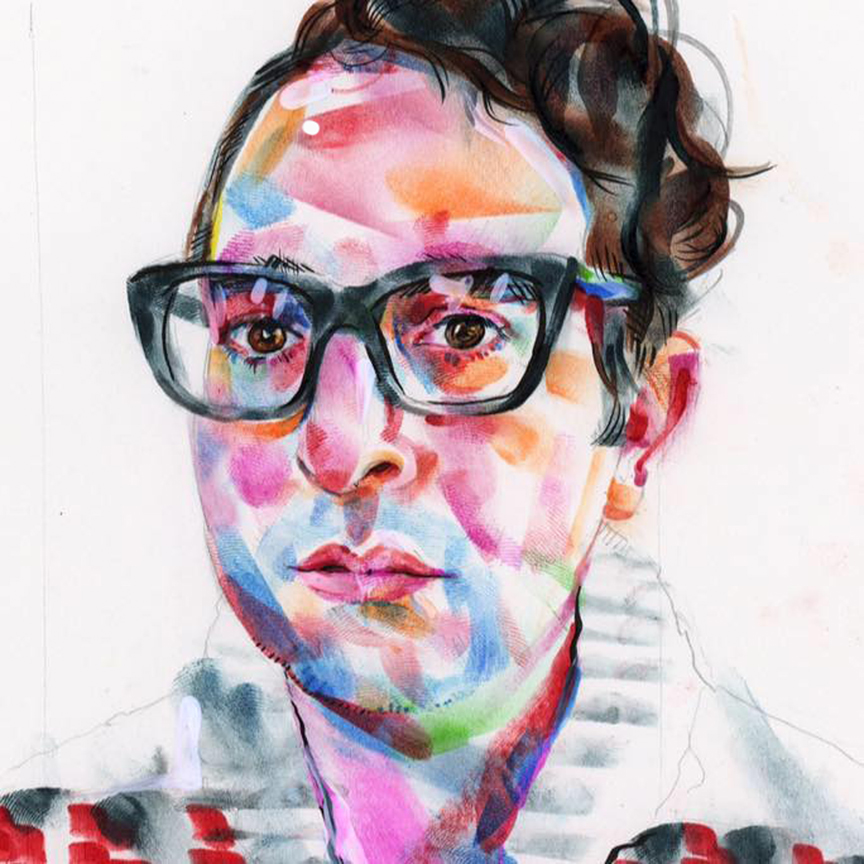 Derek Erdman by Tom Deslongchamp, SEATTLE WA 2015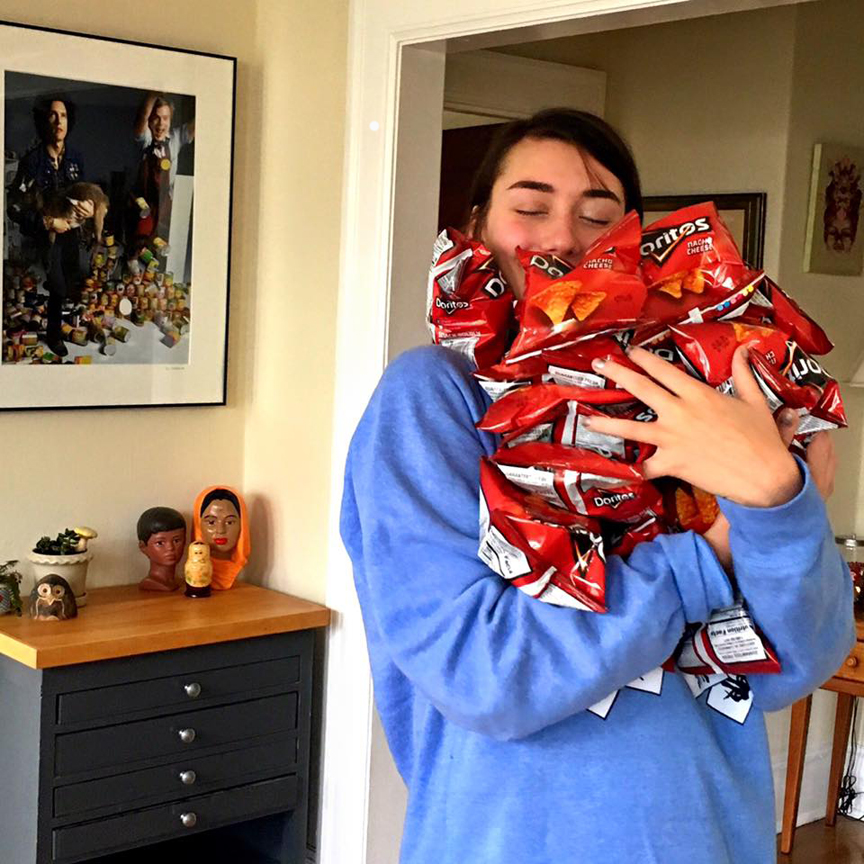 Dorito Birthday Gal, SEATTLE WA 2015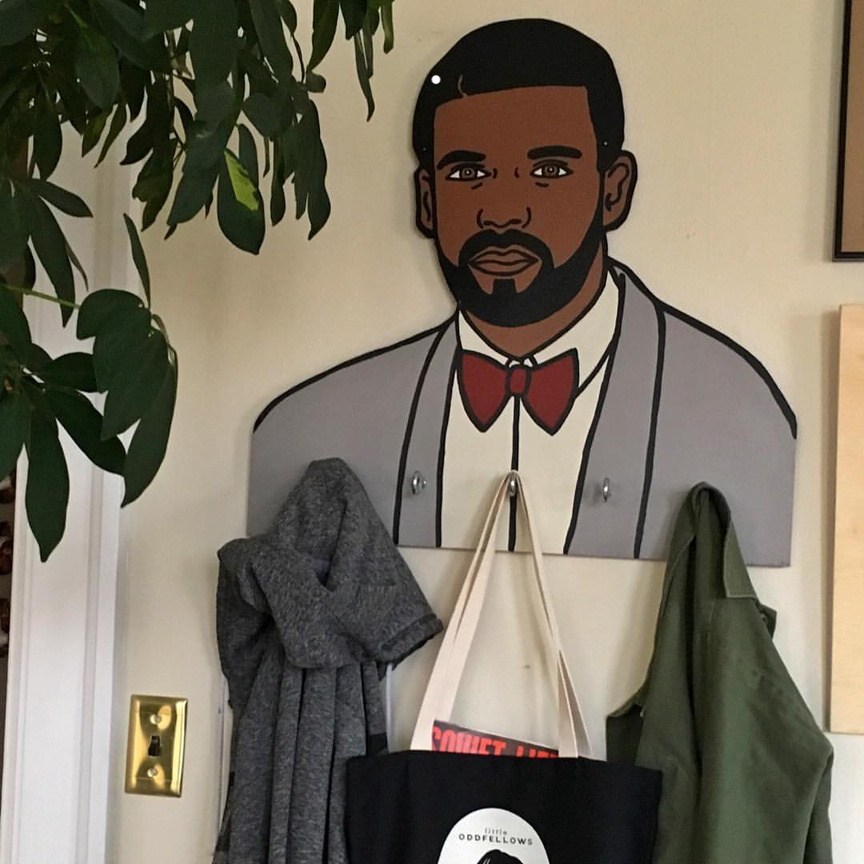 Drake Coat Rack, SEATTLE WA 2015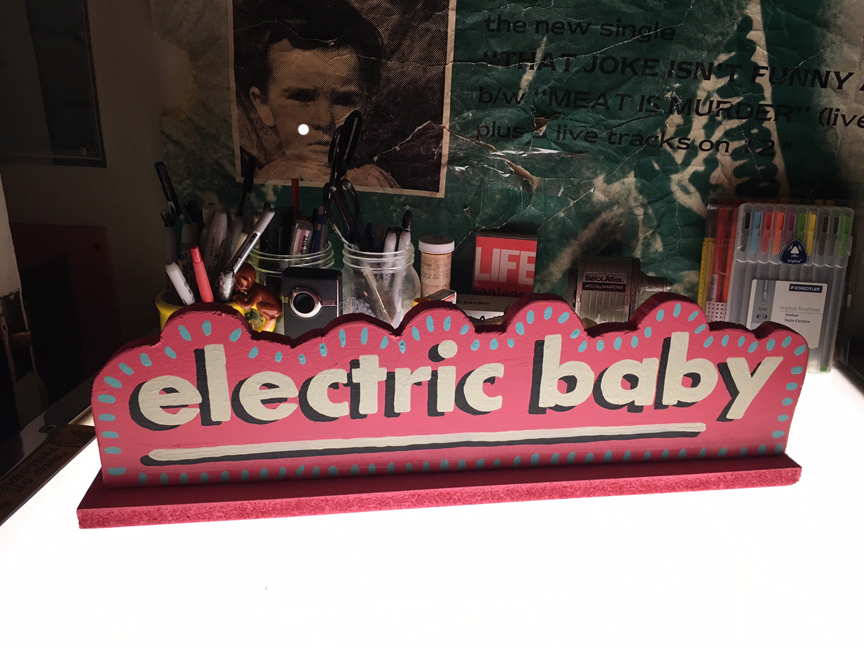 Electric Baby, SEATTLE WA 2015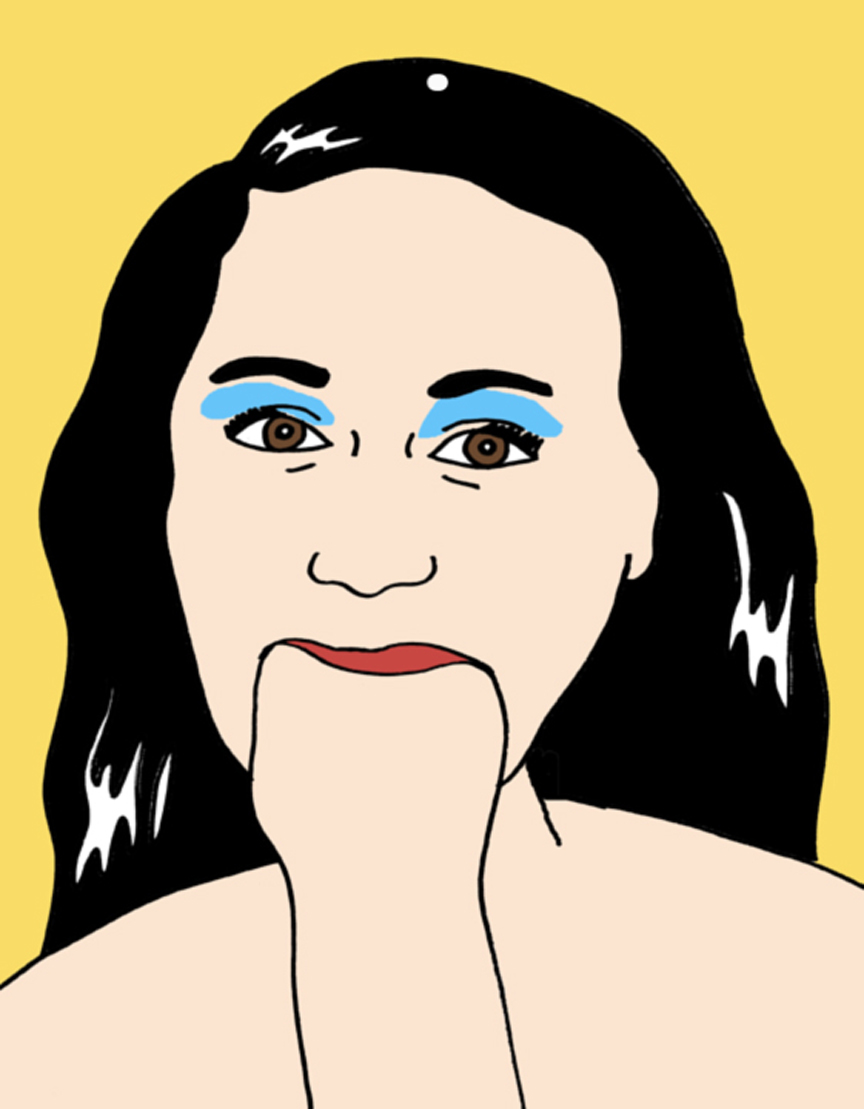 Fist Mouth, SEATTLE WA 2015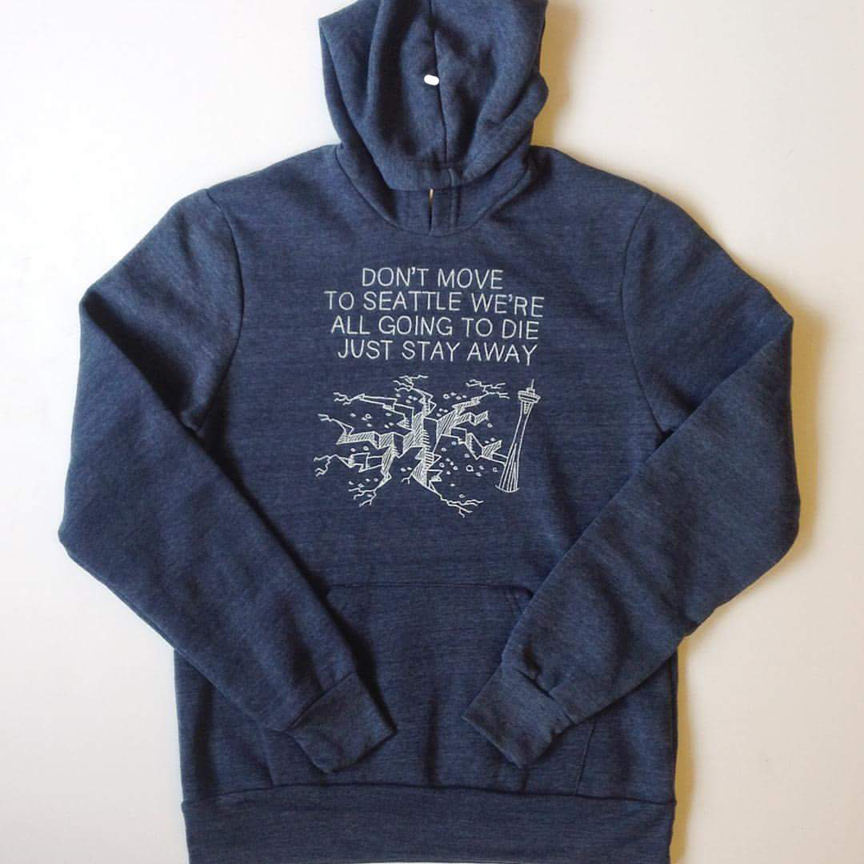 Cairo Sweatshirt, SEATTLE WA 2015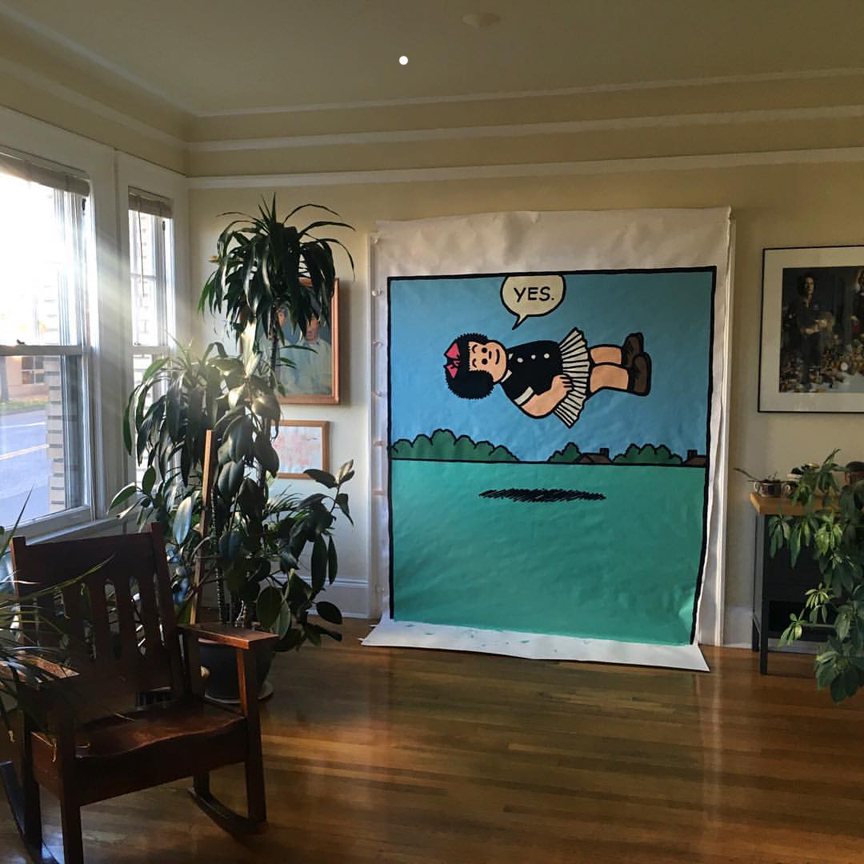 Nancy Yes, SEATTLE WA 2015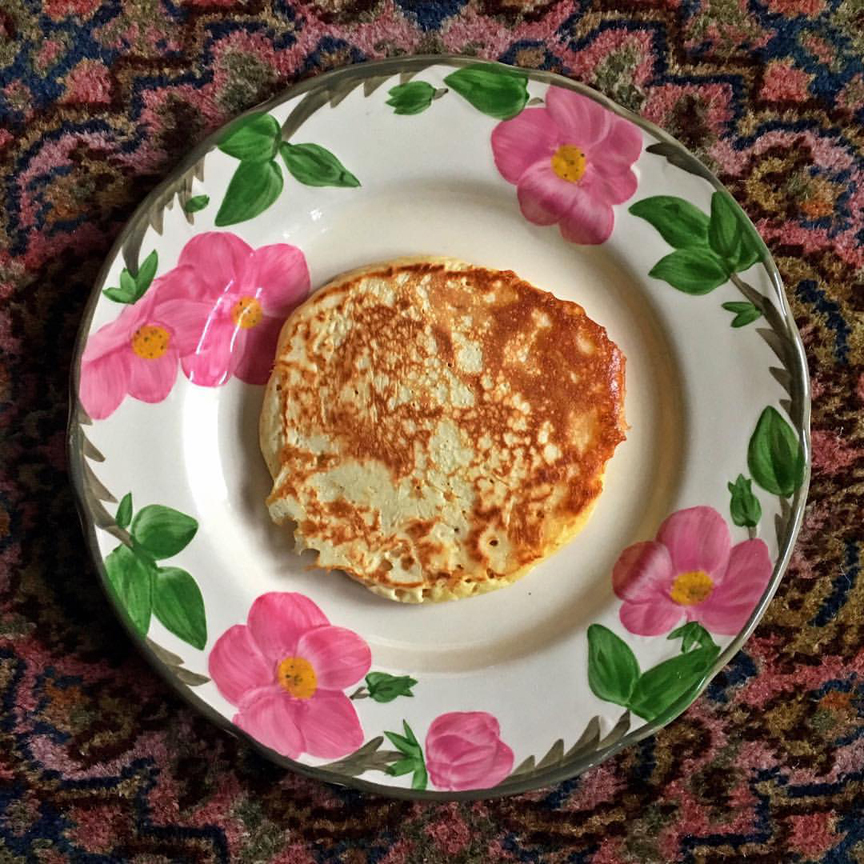 Pancake Day, SEATTLE WA 2015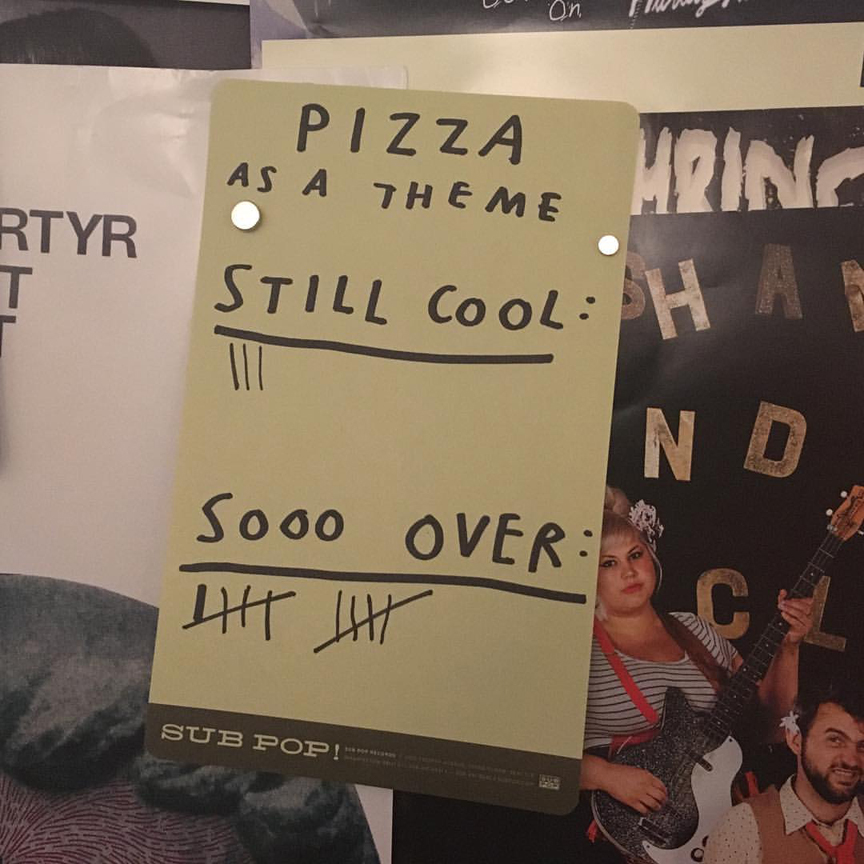 Pizza as a Theme, SEATTLE WA 2015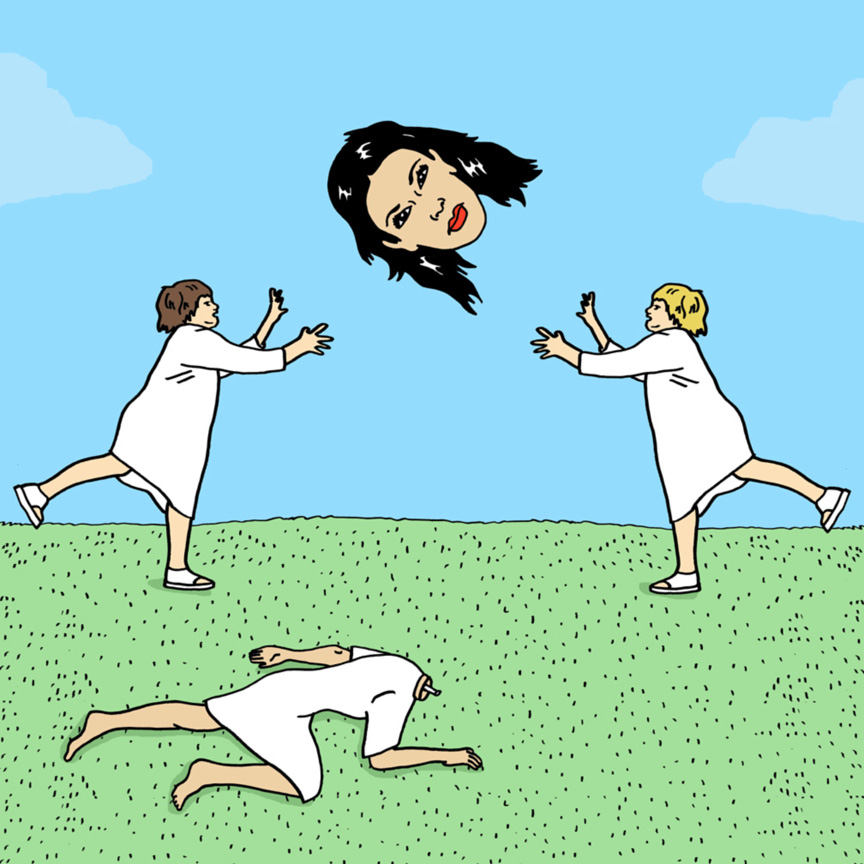 Playing Catch W/ Kim Kardashian's Giant Head, SEATTLE WA 2015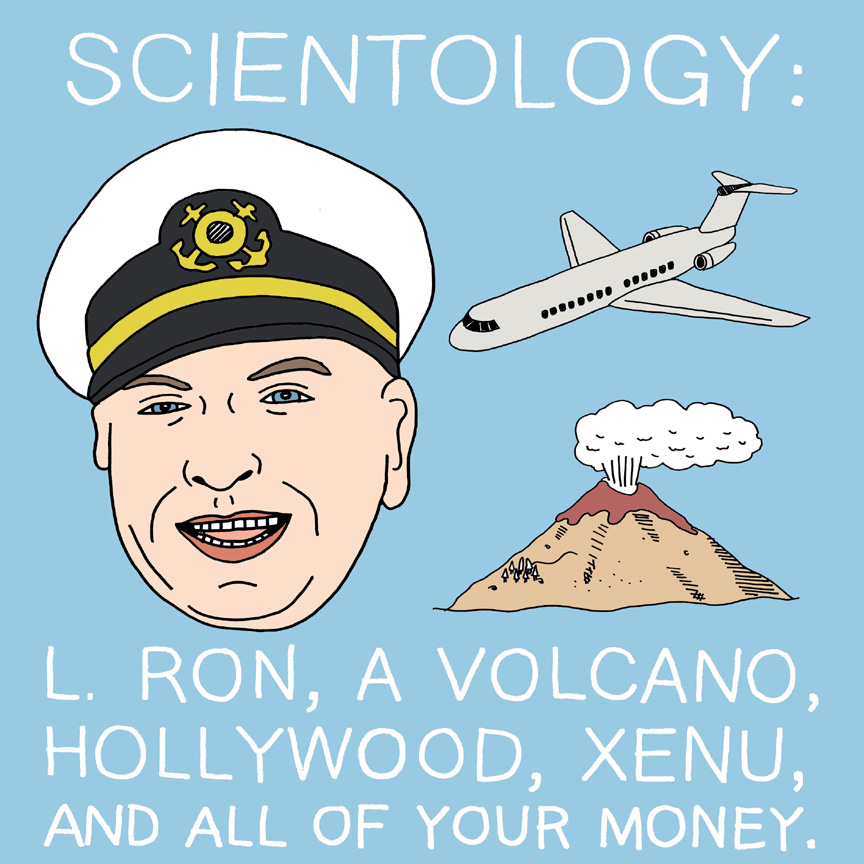 Scientology Trio, SEATTLE WA 2015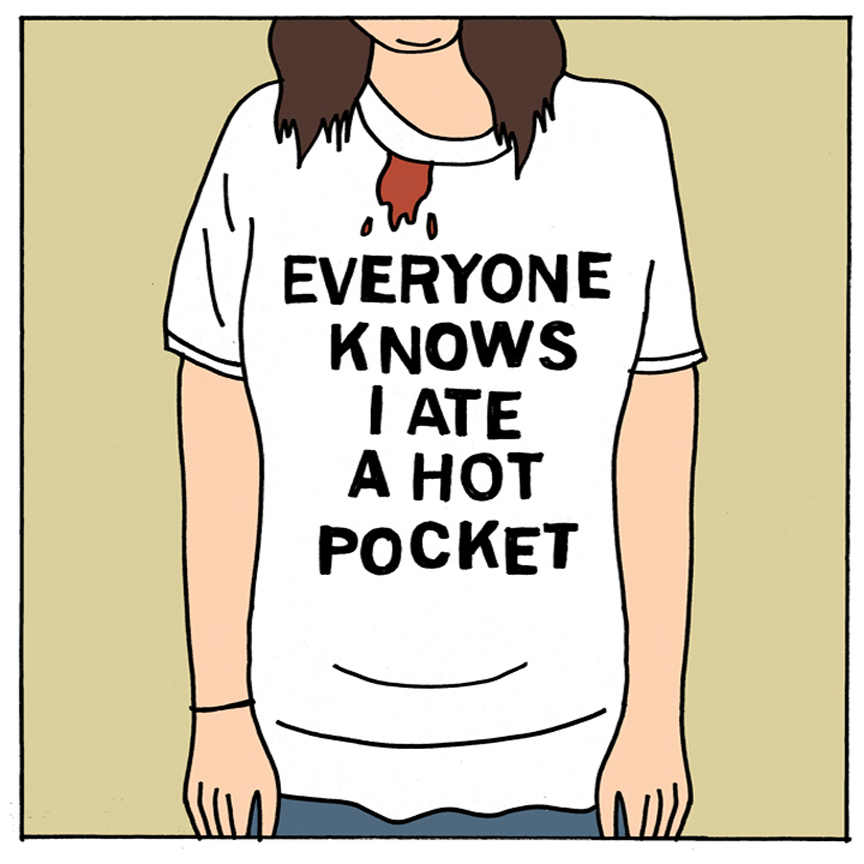 Shout Your Hot Pocket, SEATTLE WA 2015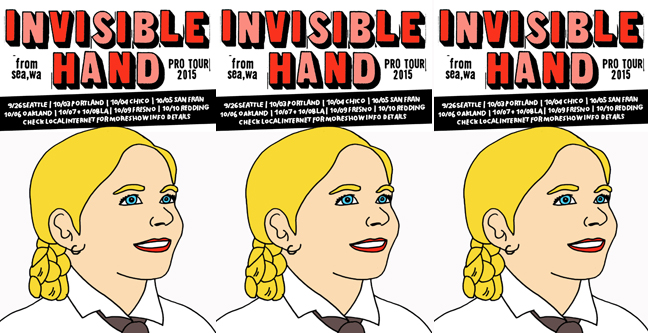 WARNING: EXCELLENT ART SHOW
October Art Walk with Ashley Armitage, Sofia Lee, and Derek Erdman
@ CAIRO 507 E Mercer Seattle WA Thursday, October 8 at 7:00pm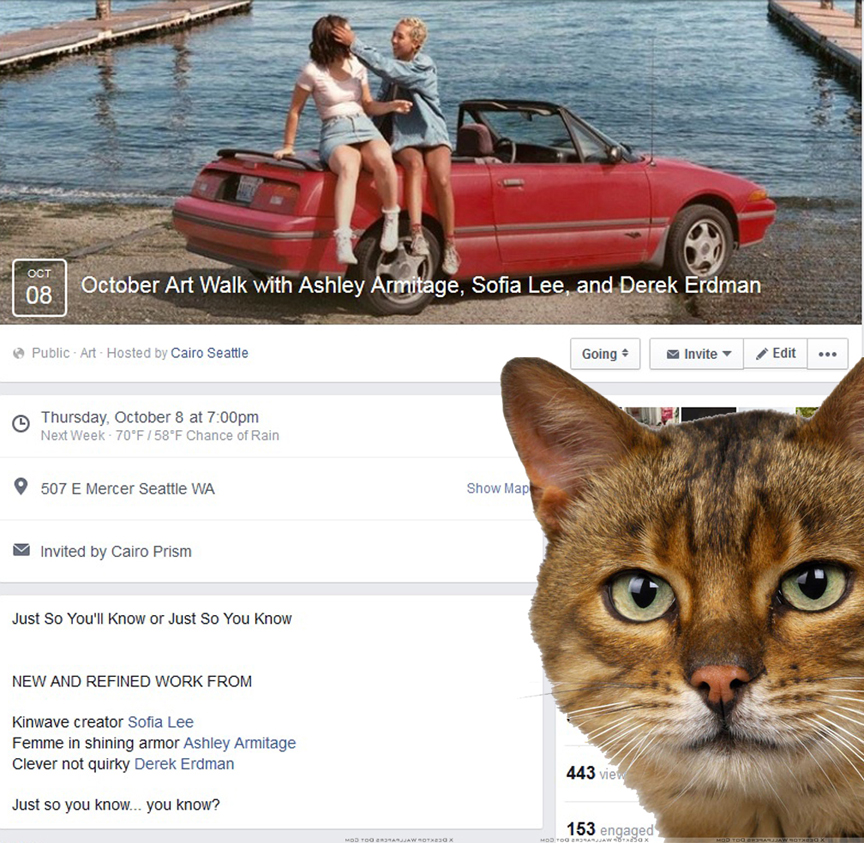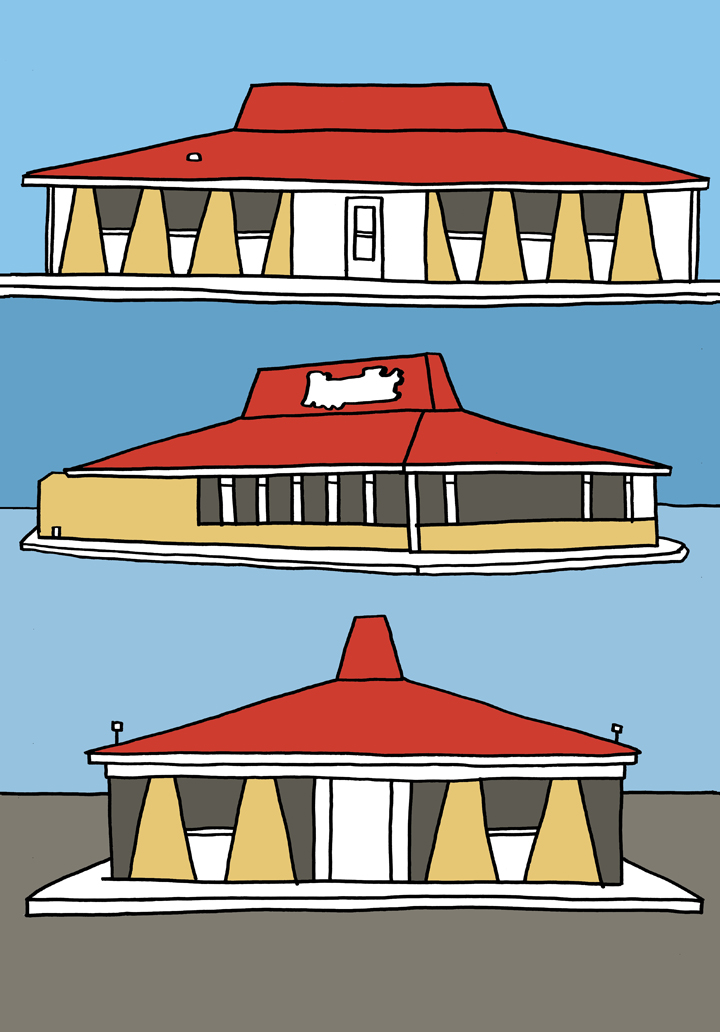 Abandoned Pizza Huts, SEATTLE WA 2015
"So stoked to be included in the new book that features
only drawings of abandoned Pizza Huts HAHAHA JK that book
doesn't exist, that would be crazy."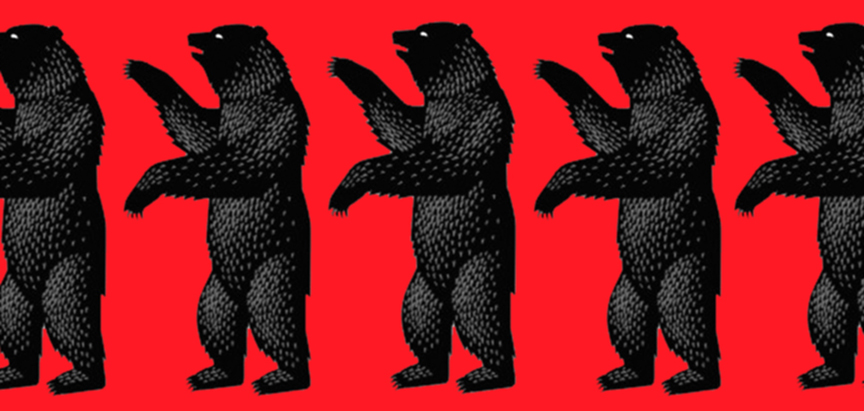 Black Bear Times Six (Five), SEATTLE WA 2015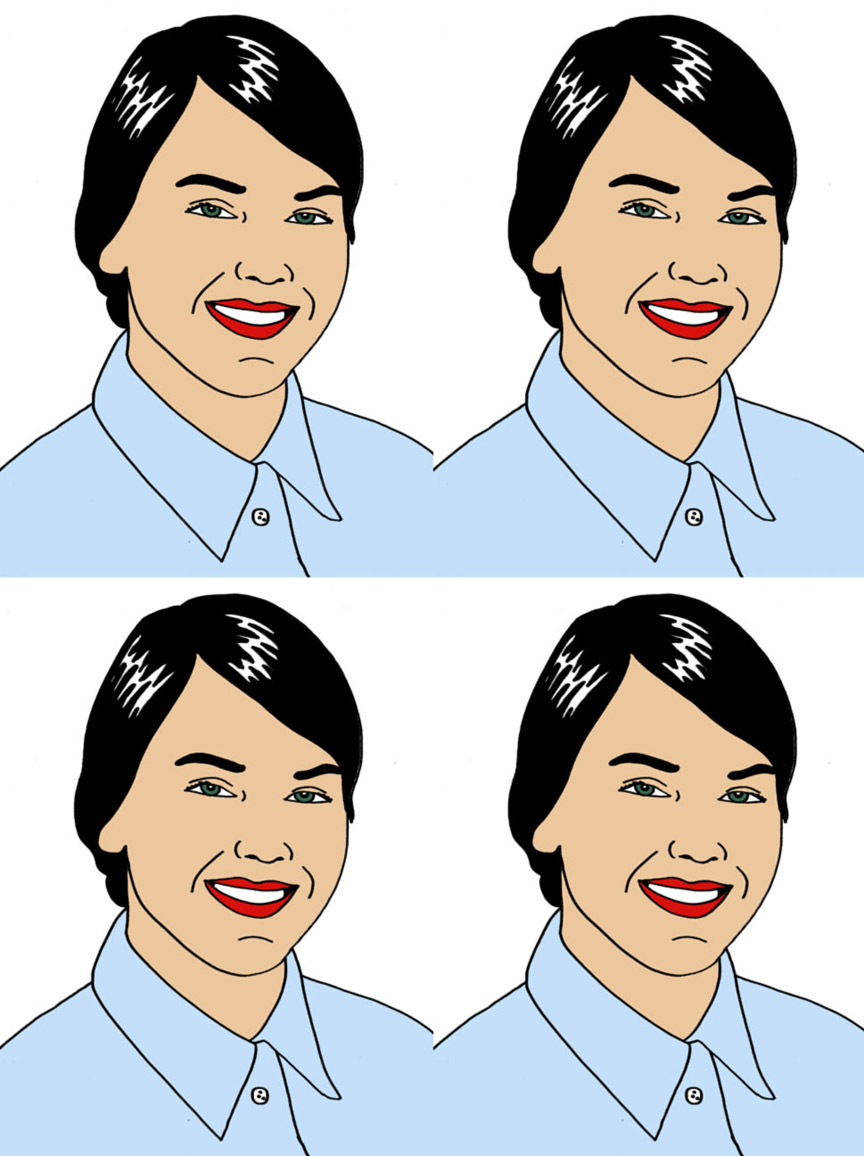 Brie Ripley Times Four, SEATTLE WA 2015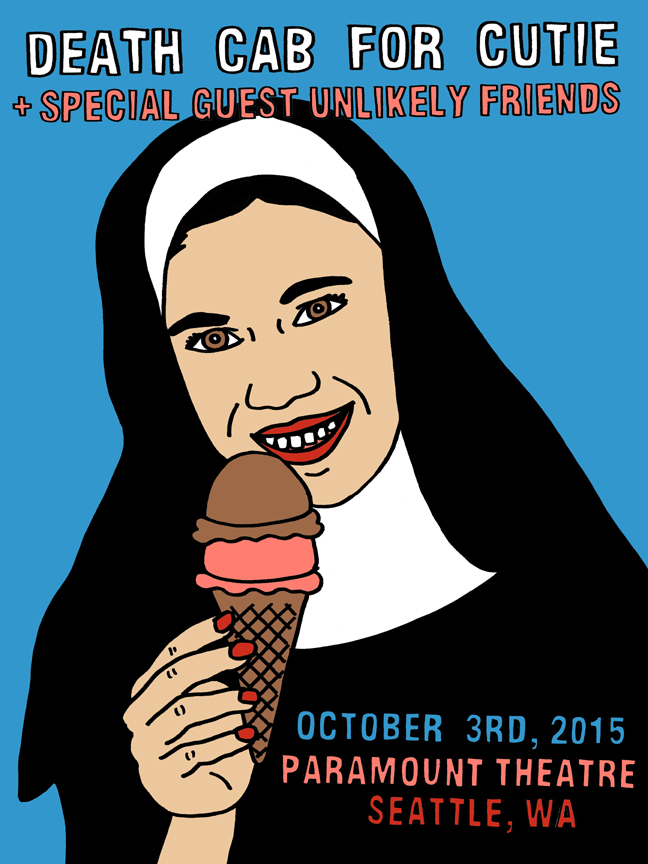 DCFC Poster #1, SEATTLE WA 2015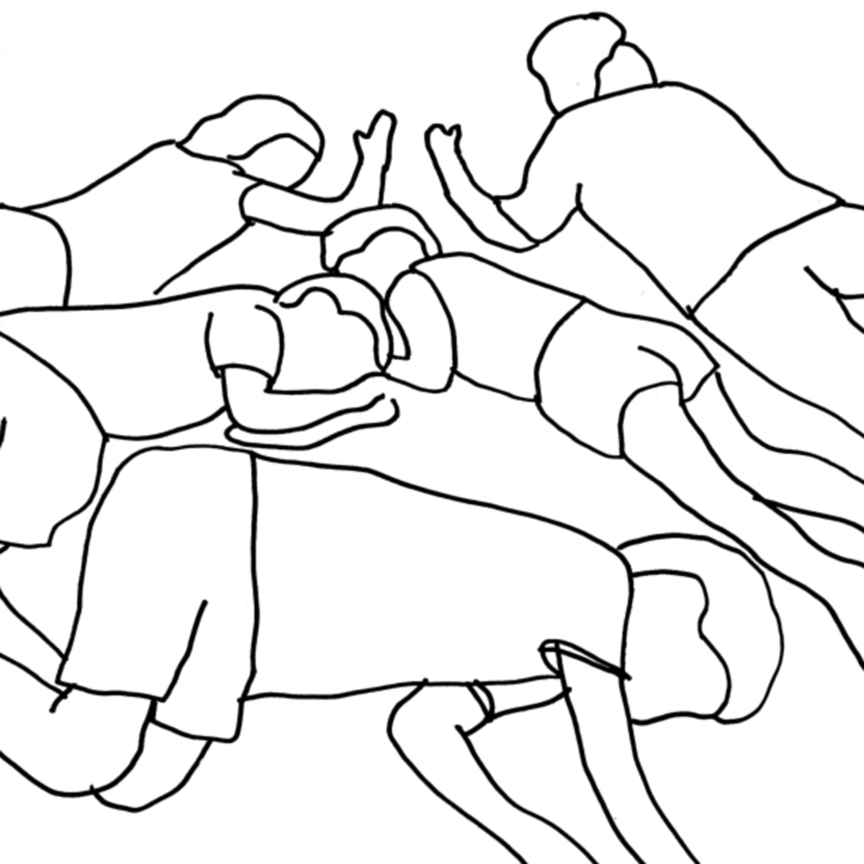 Pile of Kids, SEATTLE WA 2015
"If you find yourself bored, Every once and a while,
Get a whole bunch of kids, And put 'em in a pile."
DCFC Poster #2, SEATTLE WA 2015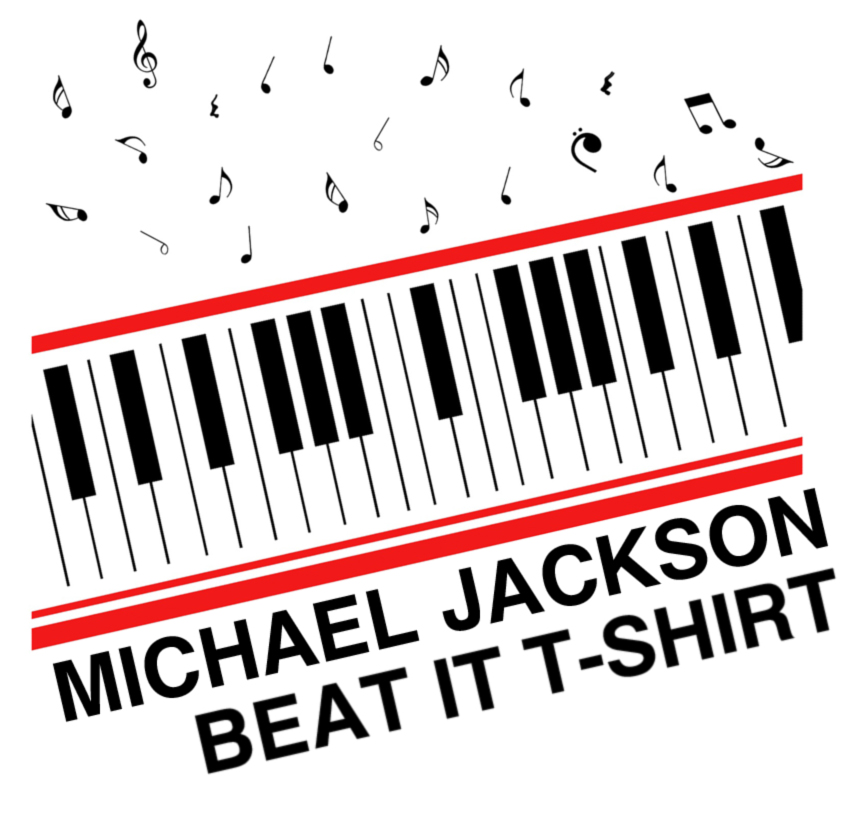 Michael Jackson Beat It T-Shirt, SEATTLE WA 2015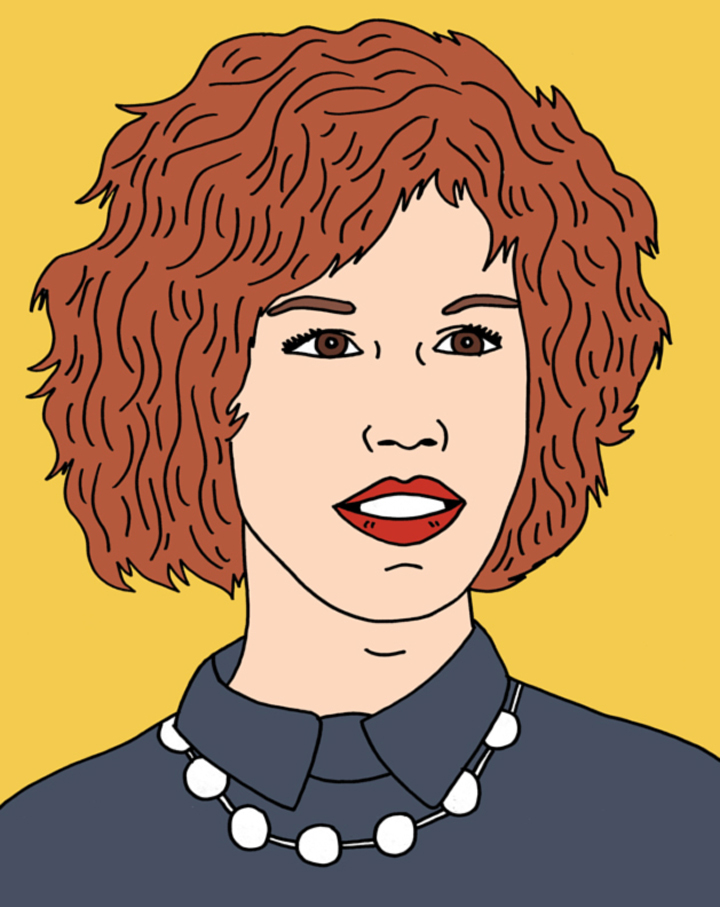 Molly Ringwald #12, SEATTLE WA 2015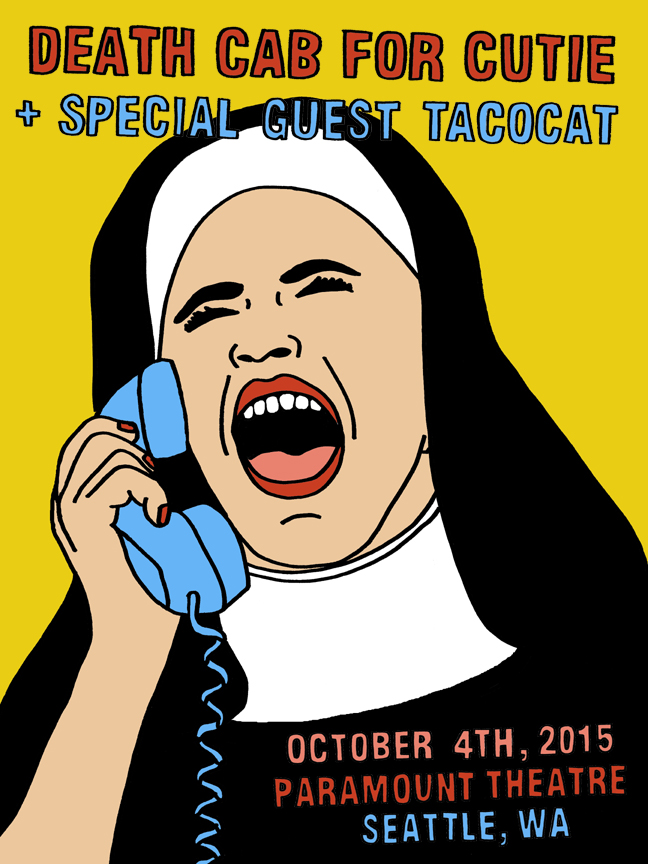 DCFC Poster #3, SEATTLE WA 2015

I made a shirt. Well, for the first time I designed a shirt and paid for the
making of the shirt, thinking that it would be fun and profitable to deal
with the selling of my own shirt, but let me tell you, selling clothing on the
internet in 2015 is actually totally boring. Also, I got the quote of the shirt
from a person's status on Facebook and didn't really, err, ask them if
they would mind if I made a shirt of it (after I had already made paintings
of it, whoops!) The lettering and image and stuff are mine, I guess I just
learned a lesson about using things that you find in the real world, like
if you see some graffiti that says, "RIP YOU EVENTALLY" (which I did
actually make up, I think) you can't make a shirt of that and have a really
boring time selling that on the internet in 2015. REGARDLESS, this is
now a really limited edition shirt, there were only 70 made and you can
still buy one for $25 right here. S/M/L available only!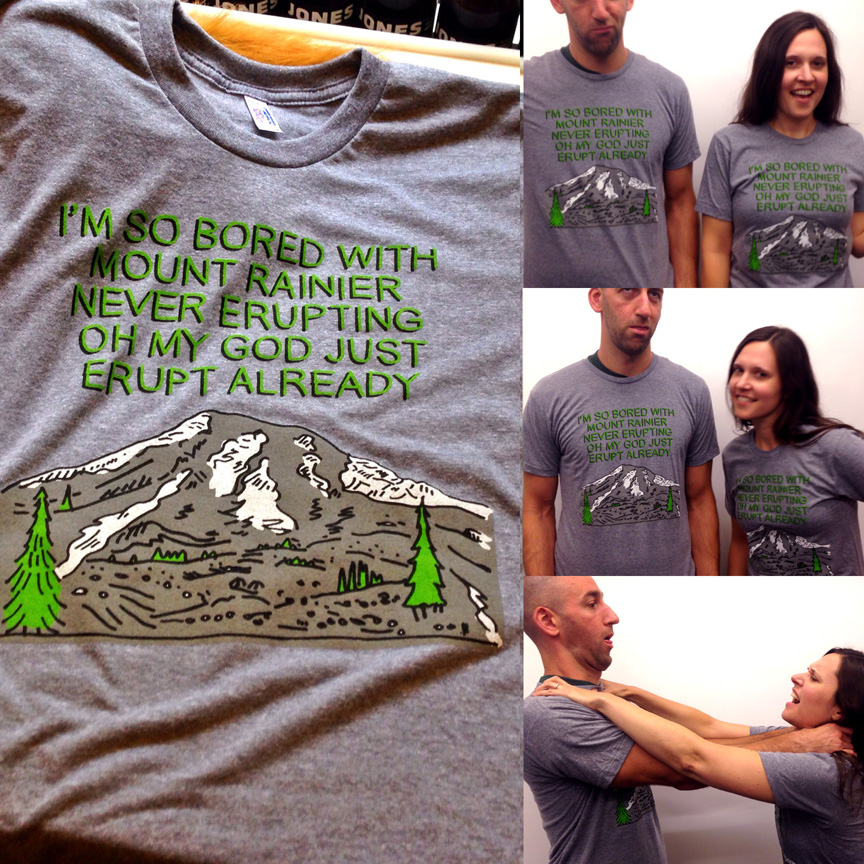 I'm So Bored W/ Mount Rainier, SEATTLE WA 2015
BUY HERE | BUY HERE | BUY HERE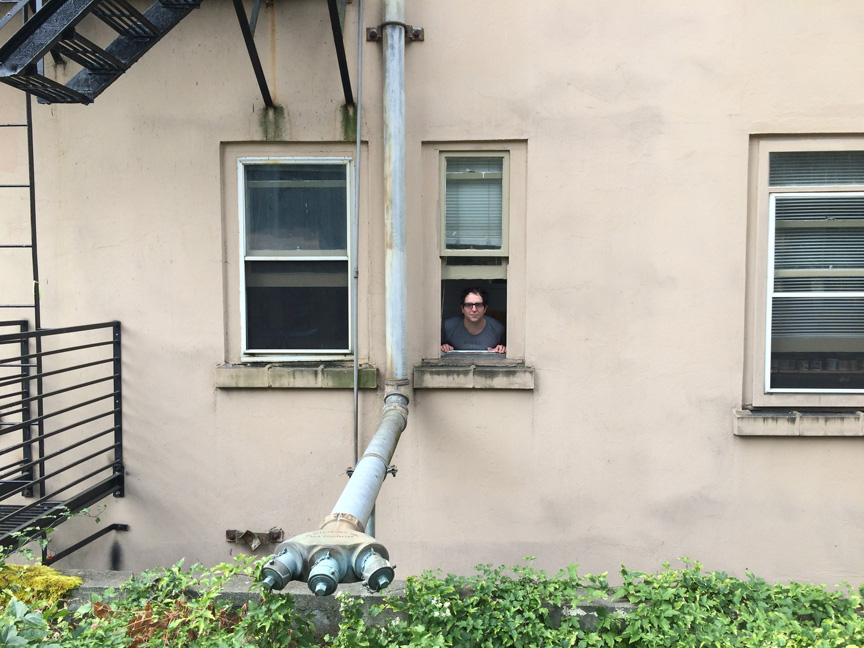 Just Me In My Apartment House, SEATTLE WA 2015
Photo by very excellent neighbor Andrew Nedimyer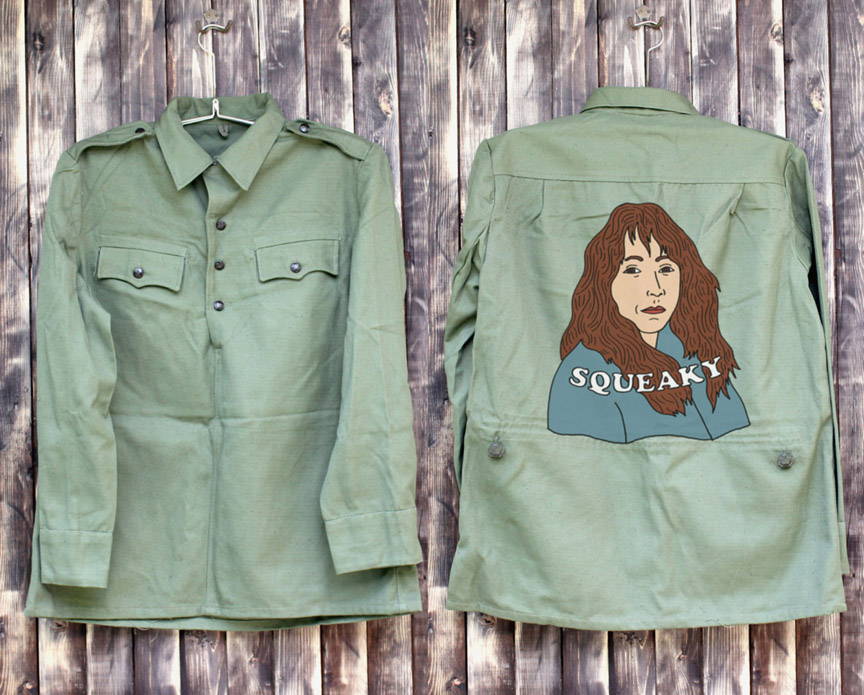 Squeaky Jacket, SEATTLE WA 2015
(Made for some fancy + nonpractical clothing company.)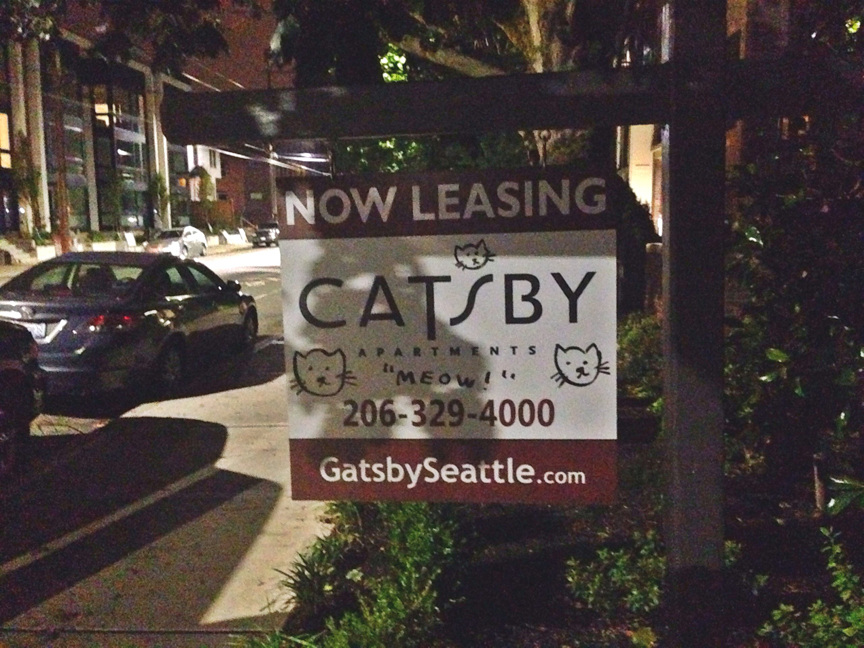 Catsby Apartments, "MEOW!" , SEATTLE WA 2015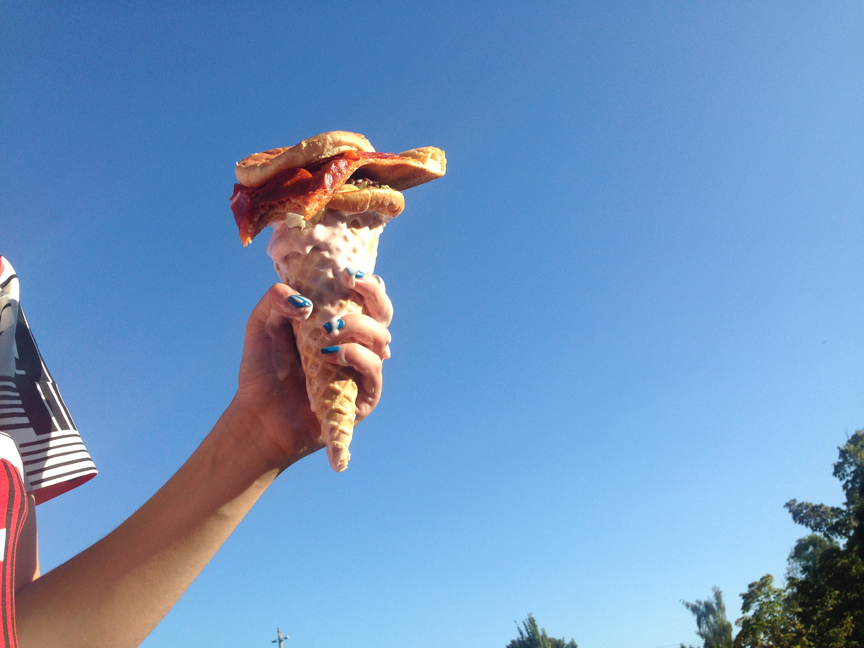 The Pizza Burger Ice Cream Cone, SEATTLE WA 2015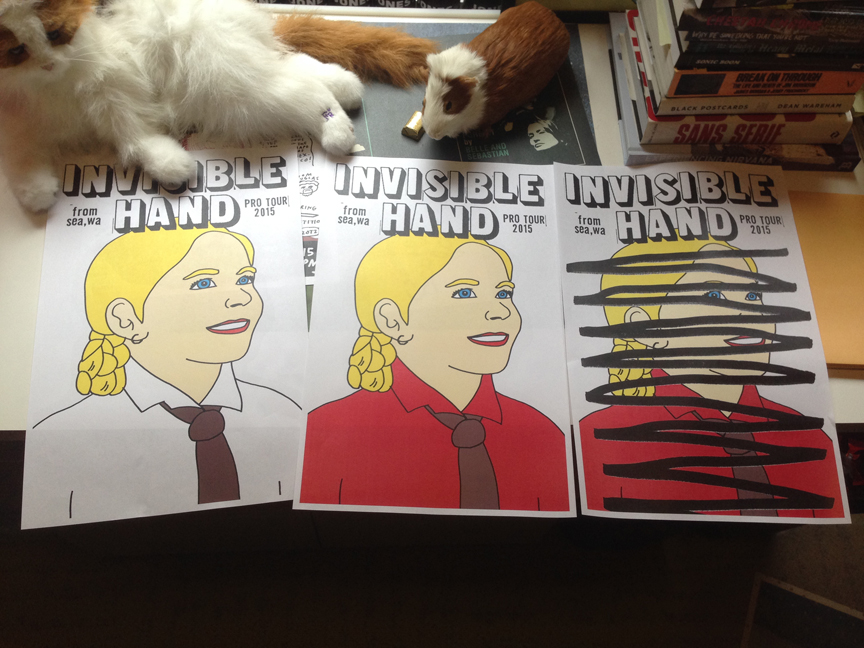 Invisible Hand Tour Posters, SEATTLE WA 2015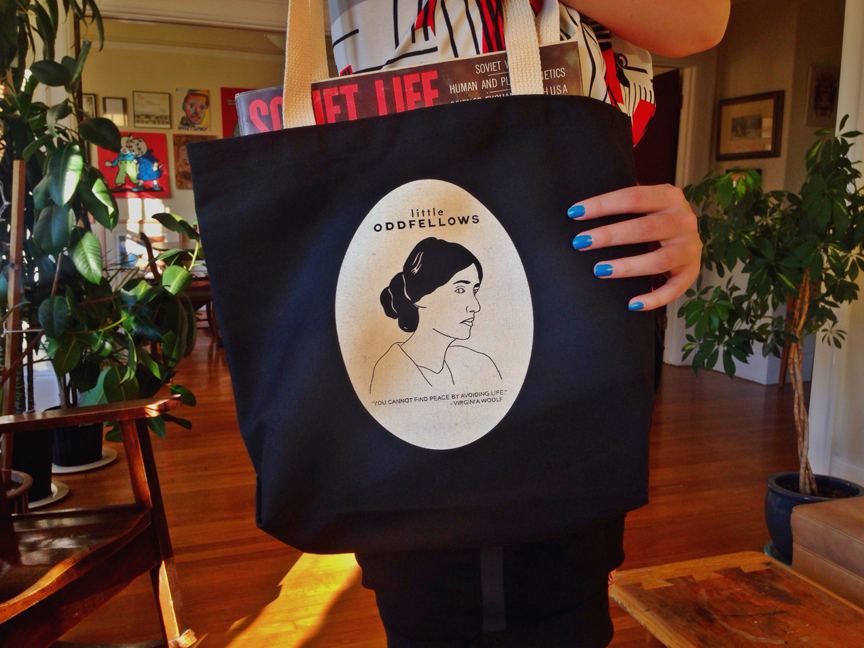 Virginia Woolf Totebag for Little Oddfellows, SEATTLE WA 2015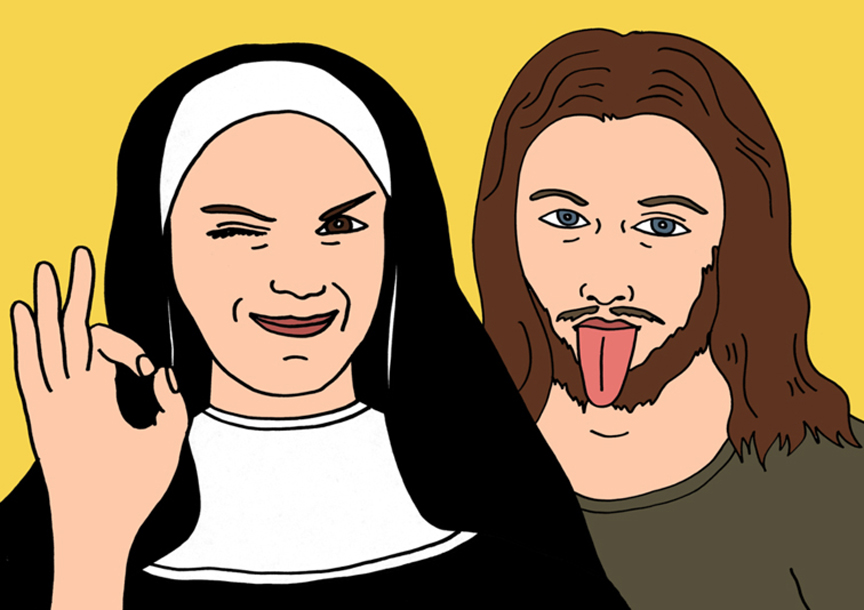 Worshipsters, SEATTLE WA 2015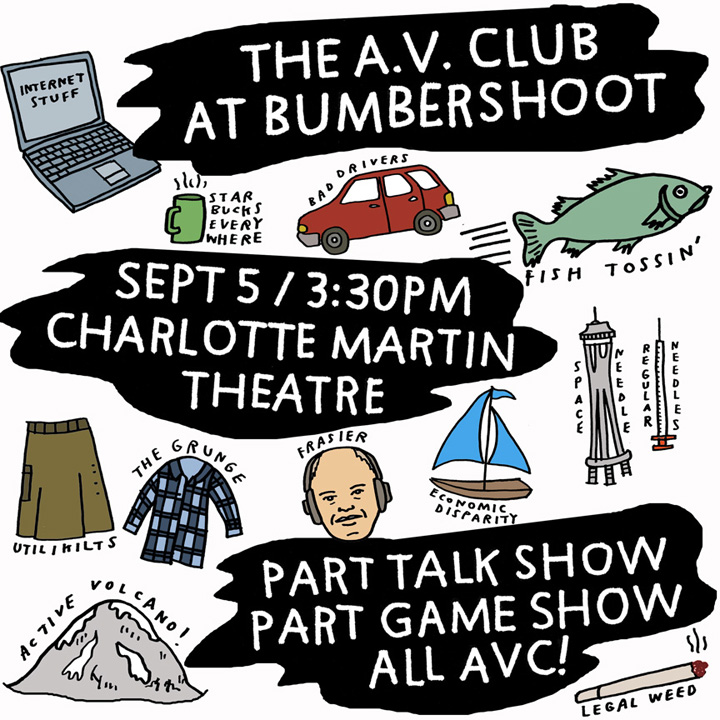 Onion AV Club Bumbershoot Poster, SEATTLE WA 2015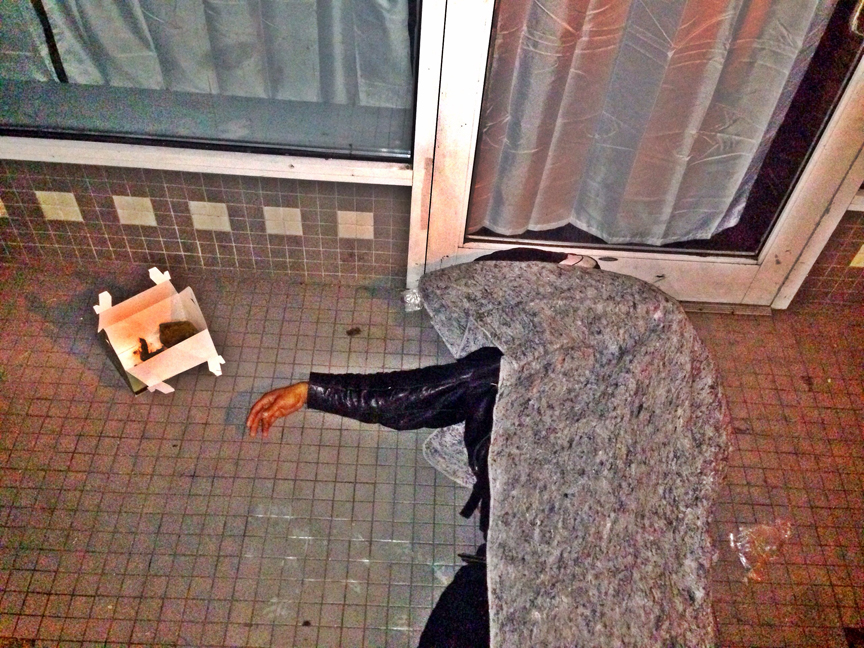 Reach For The Gold, SEATTLE WA 2015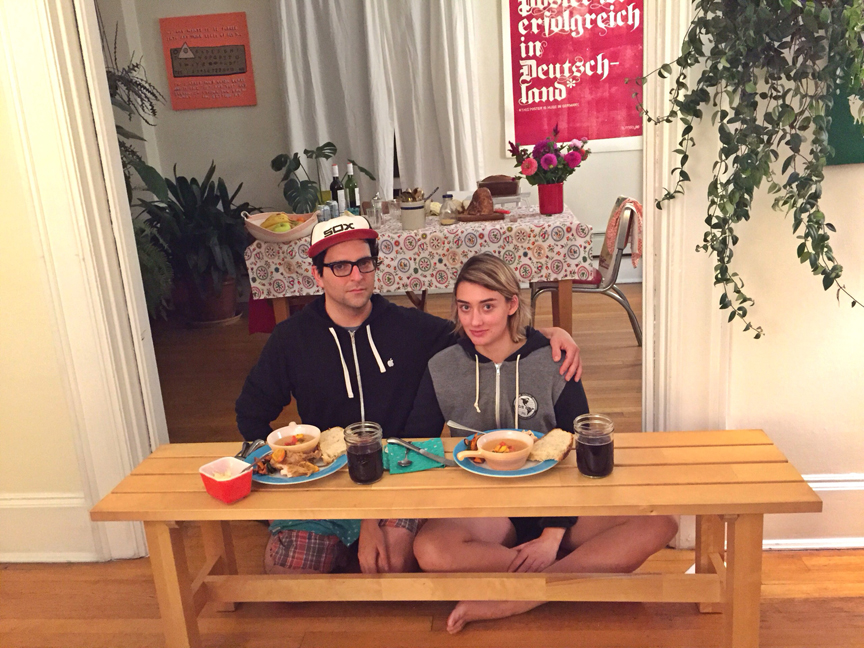 These Days, SEATTLE WA 2015
Photo by #1 best neighbor Madeleine Eiche
Thank you for looking at this! Send me a text: 773-595-9708

Actual Time Travel: 08/31/2015 | 07/15/2015
05/18/2015 | 03/15/2015 | 01/25/2015
11/24/2014 | 11/03/2014 | 10/02/2014 09/14/2014
08/24/2014 | 08/11/2014 | 07/20/2014 | 07/06/2014
06/22/2014 | 06/08/2014 | 05/18/2014 | 03/12/2014