EMAIL: DEREKERDMAN@GMAIL.COM / TELEPHONE: 773-595-9708 / YELL REAL LOUD OUTSIDE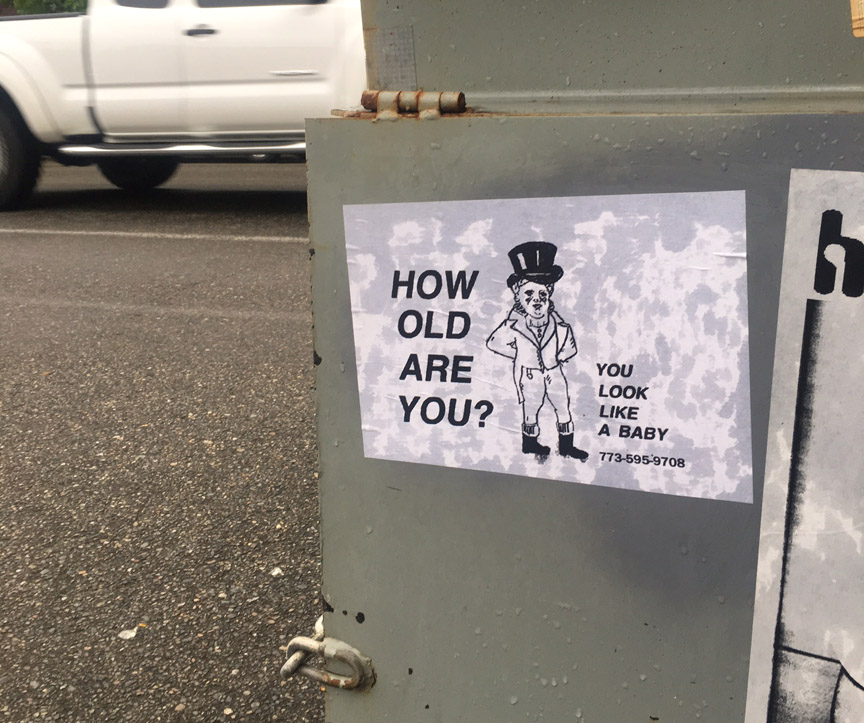 How Old Are You? | SEATTLE WA 2017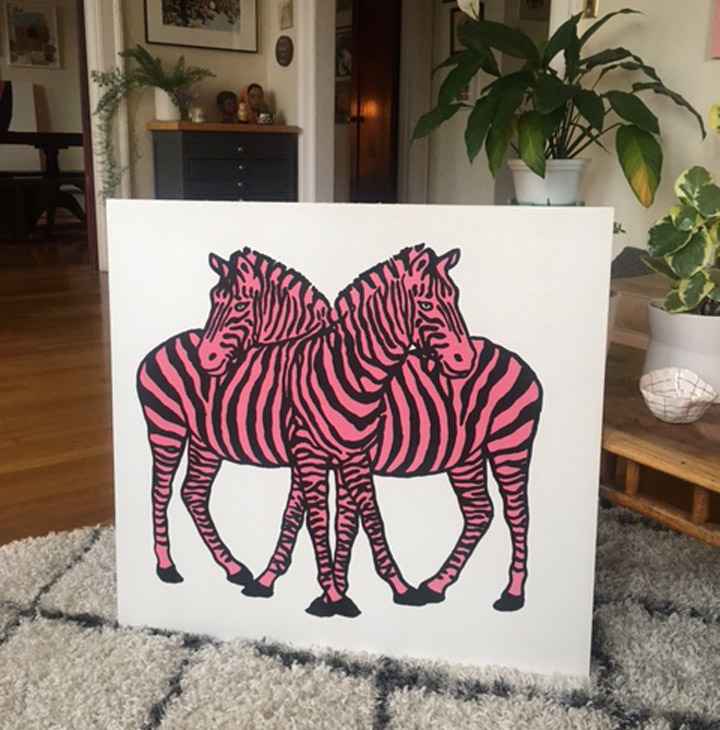 Woven Pink Zeebs (24"x24") | SEATTLE WA 2017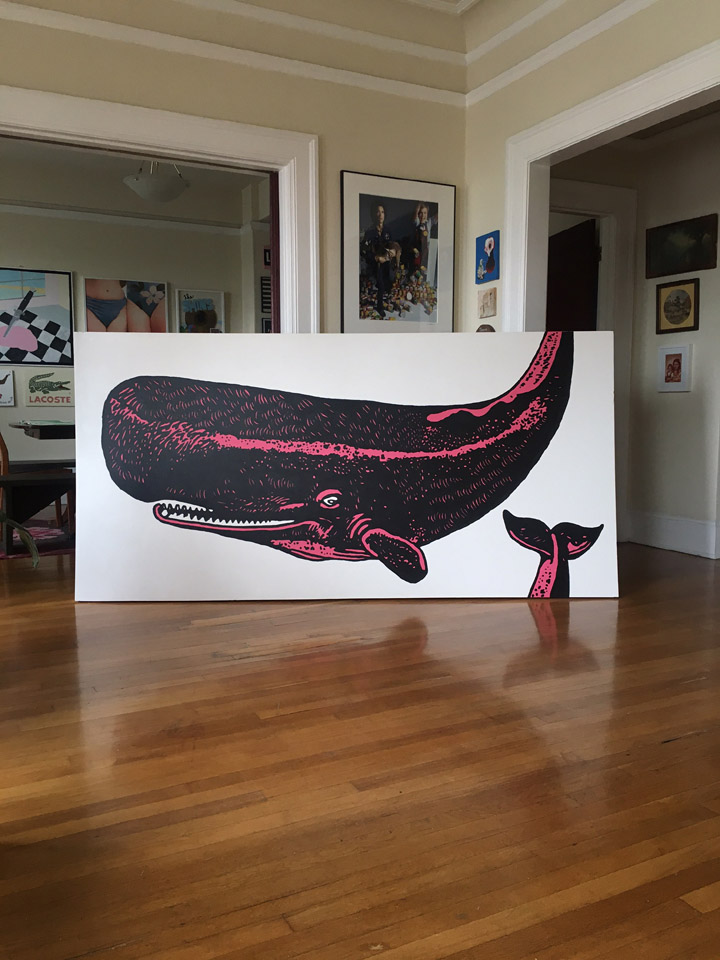 Volkwshale (Pink) | 48"x96" | SEATTLE WA 2017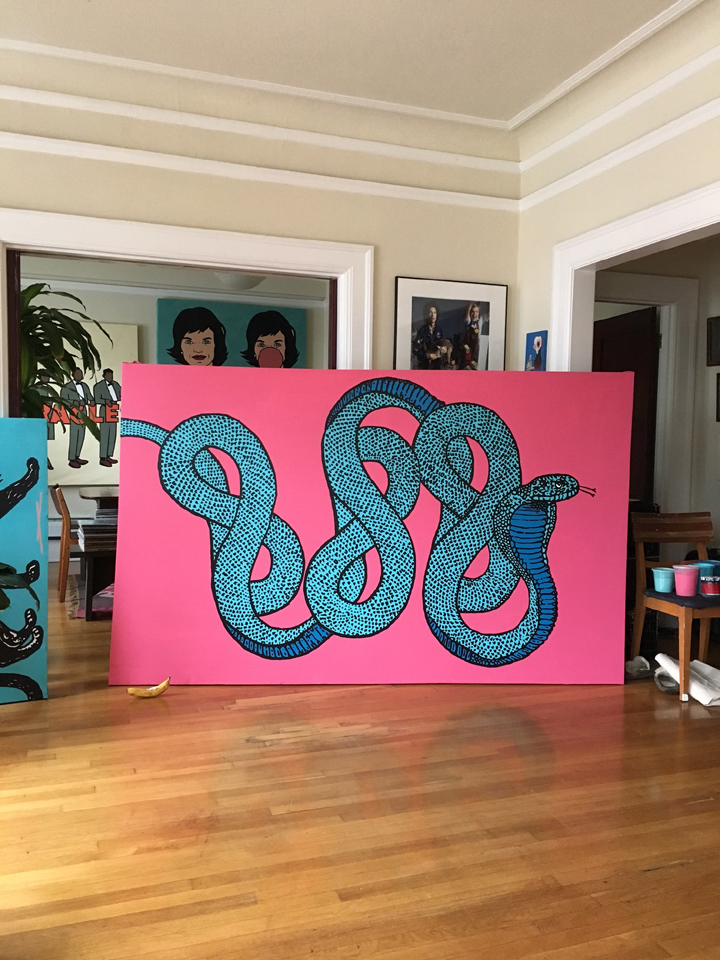 YOUROBOROS / SO-BORING SOROS (72"x120") | SEATTLE WA 2017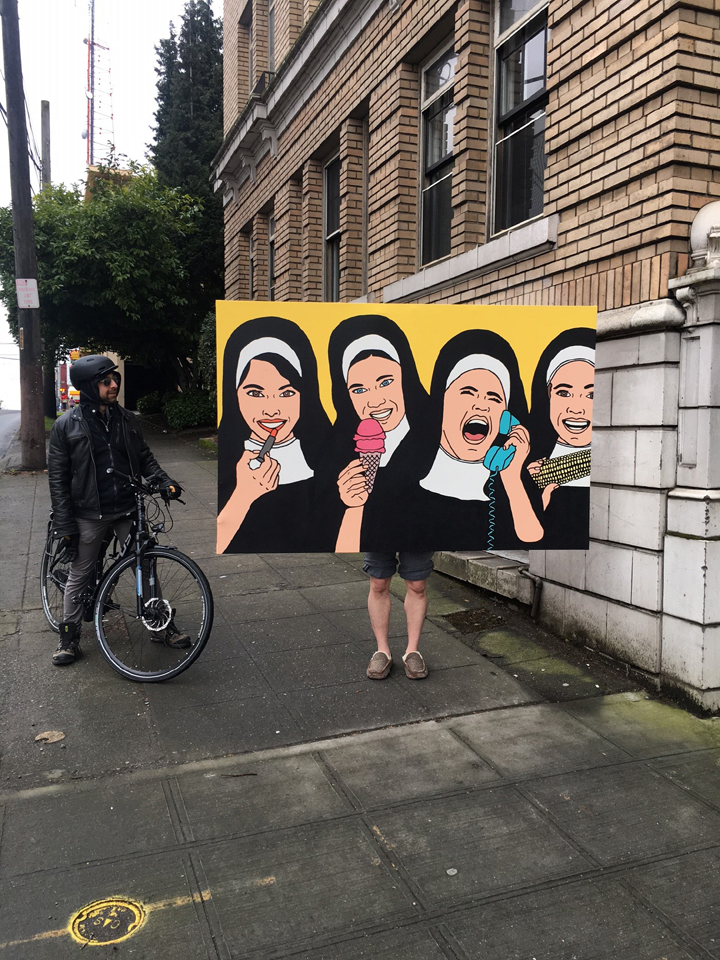 Party Nuns | 48"x72" | SEATTLE WA 2017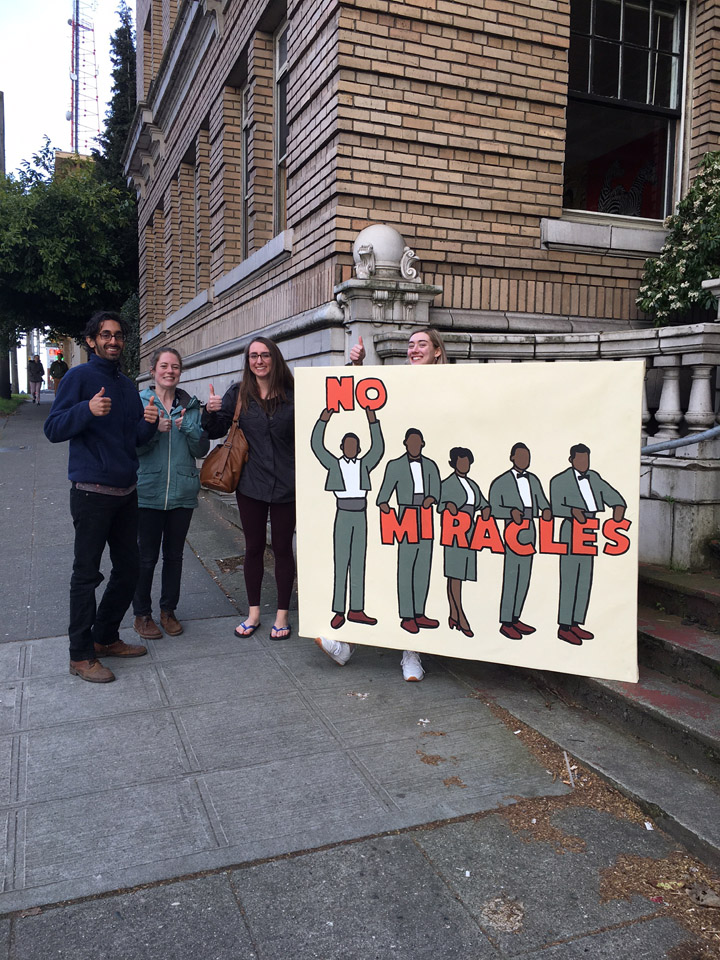 No Miracles | 48"x96" | SEATTLE WA 2017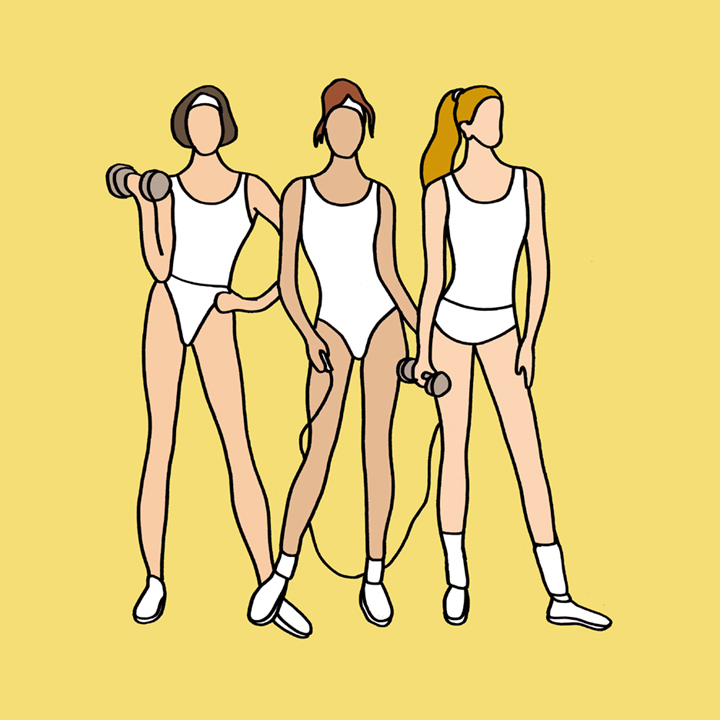 Aerobics Class, 1986 | SEATTLE WA 2017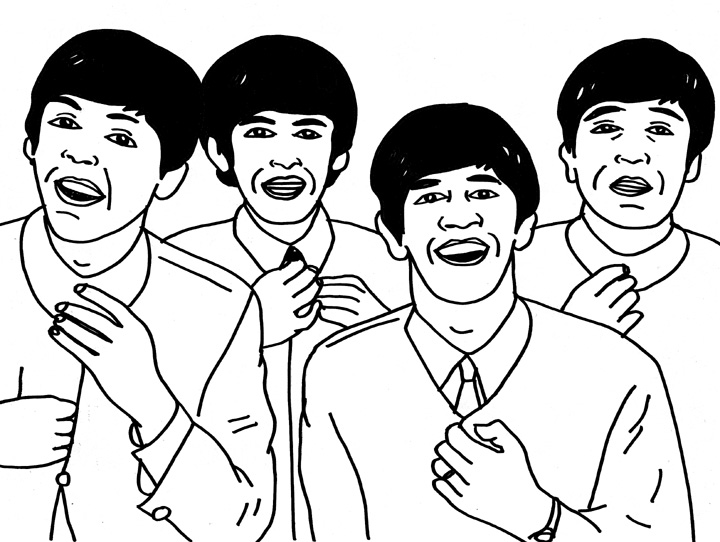 BEEEEEDLES | SEATTLE WA 2017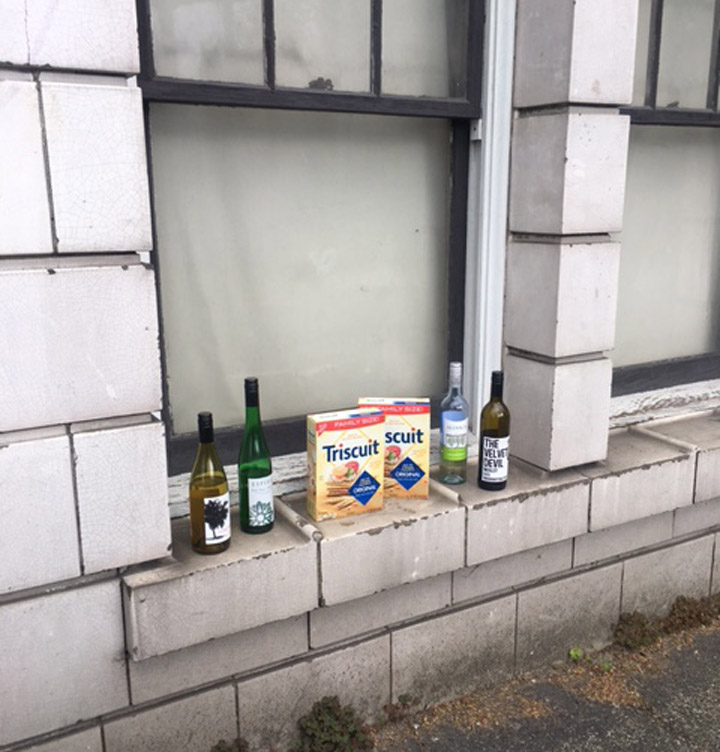 Instant Party Treasure | SEATTLE WA 2017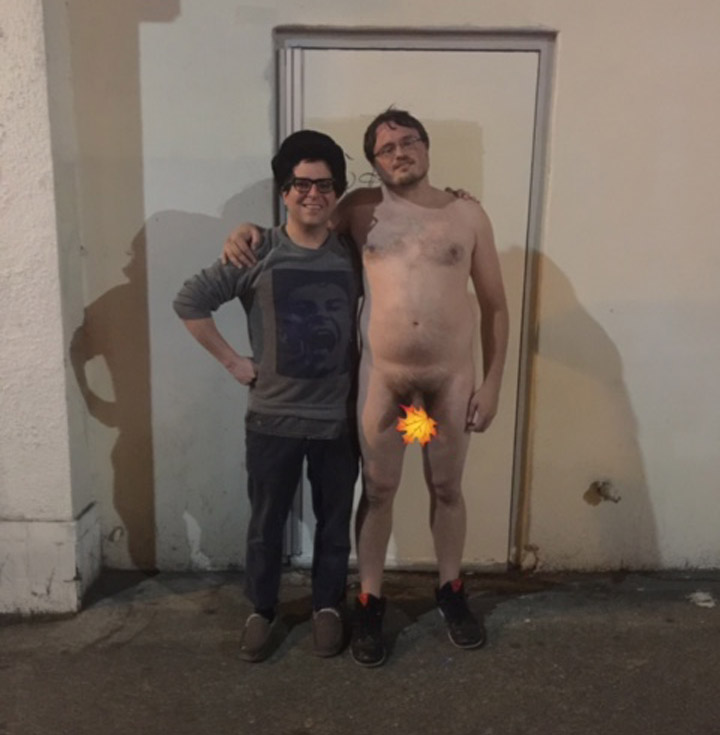 Total Freedom | SEATTLE WA 2017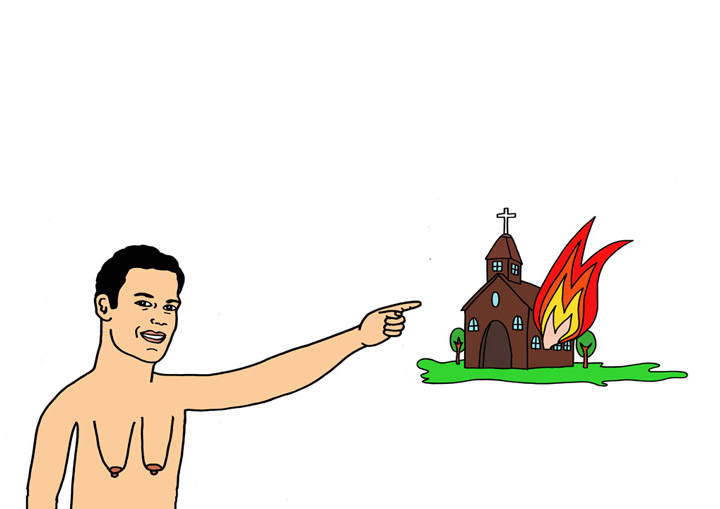 Burning Church | SEATTLE WA 2017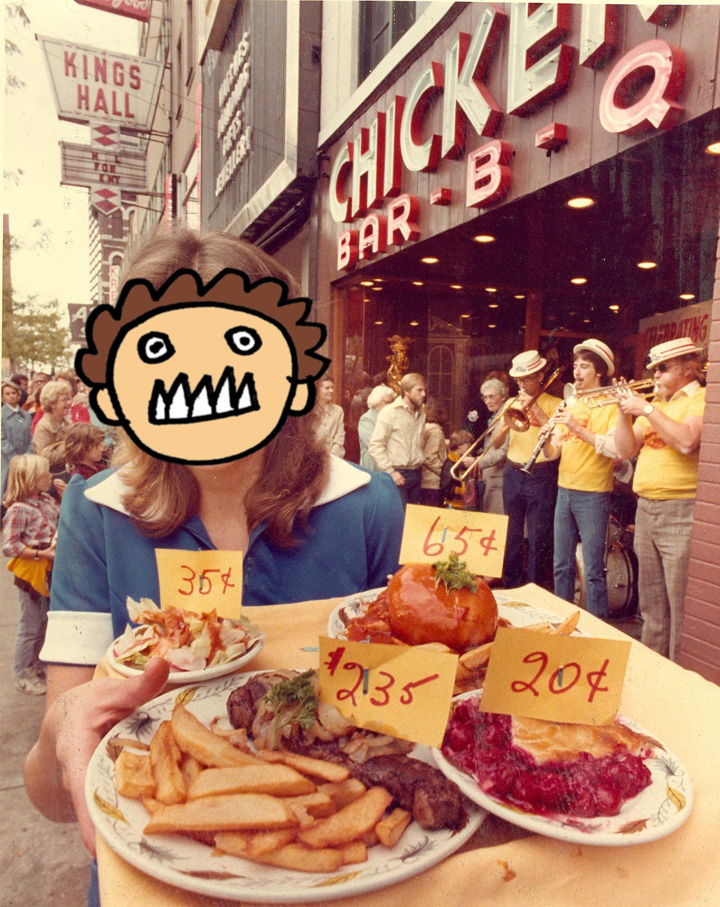 Food For Sale | SEATTLE WA 2017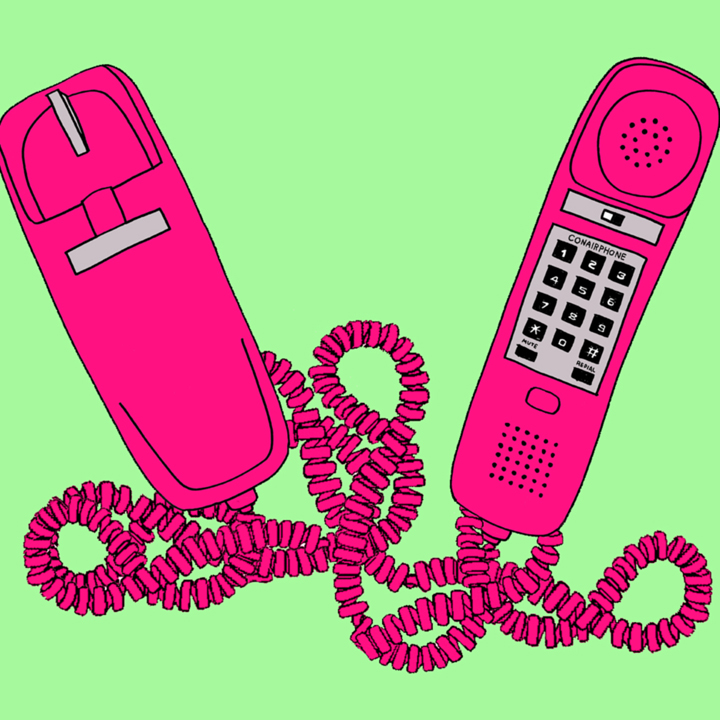 Conair Phone Tangle #1 | SEATTLE WA 2017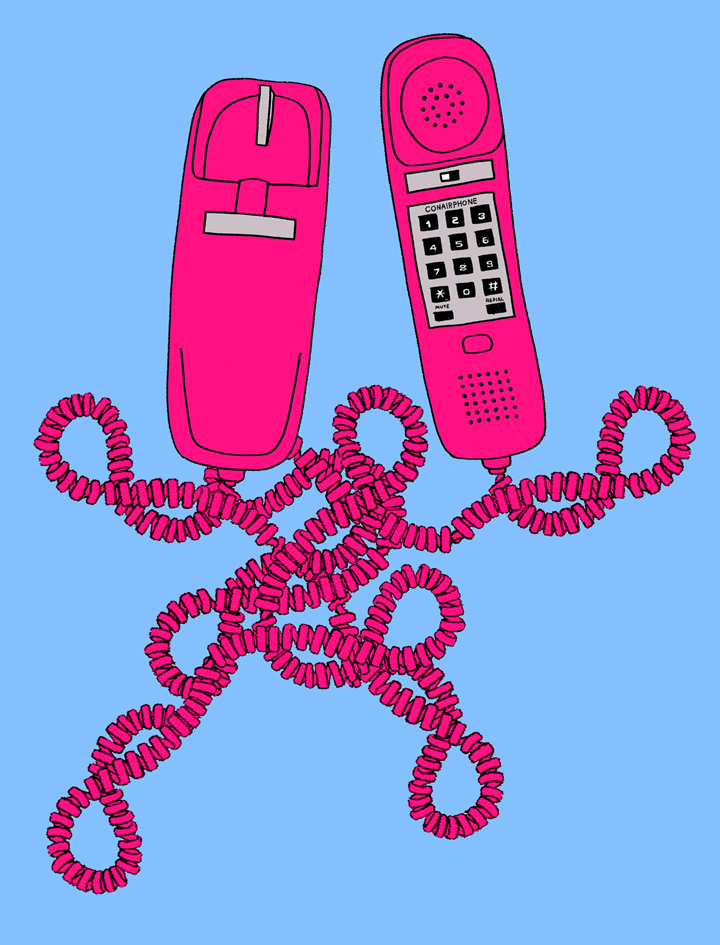 Conair Phone Tangle #2 | SEATTLE WA 2017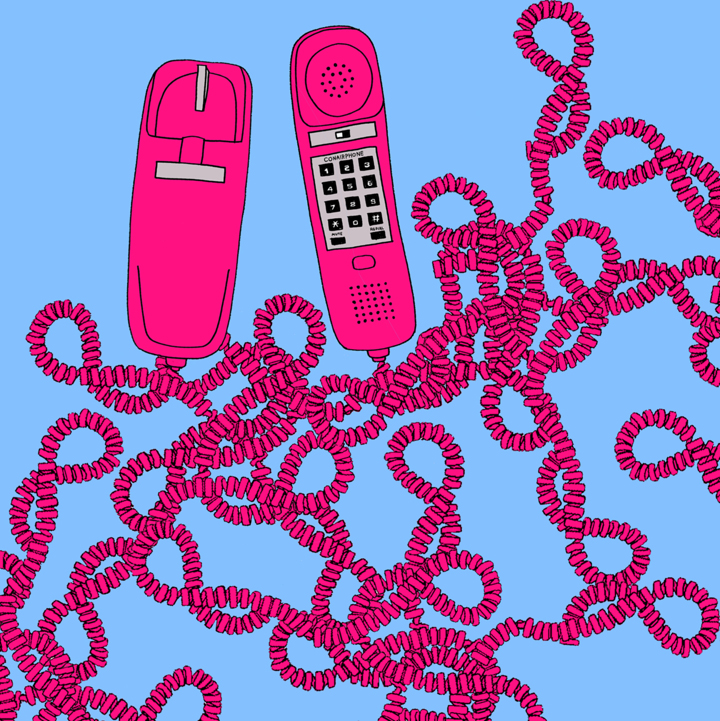 Conair Phone Tangle #3 | SEATTLE WA 2017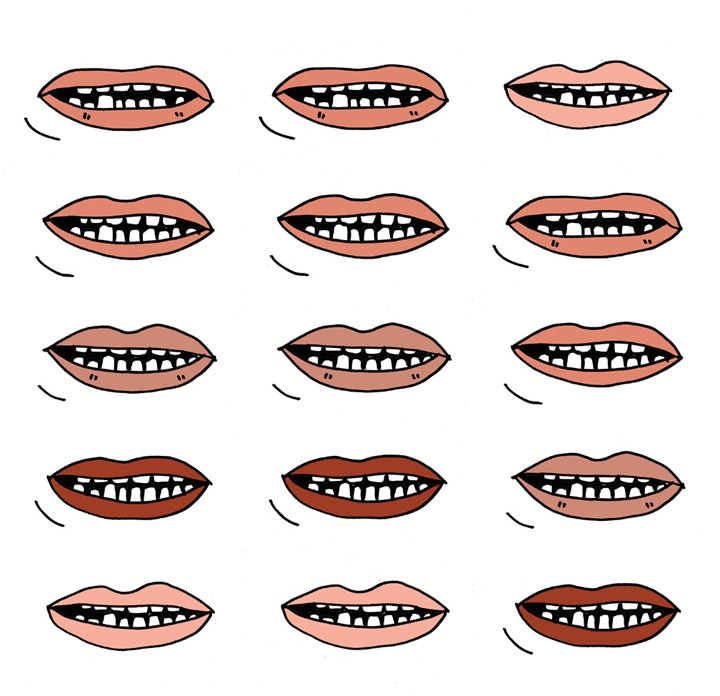 Snaggle Up | SEATTLE WA 2017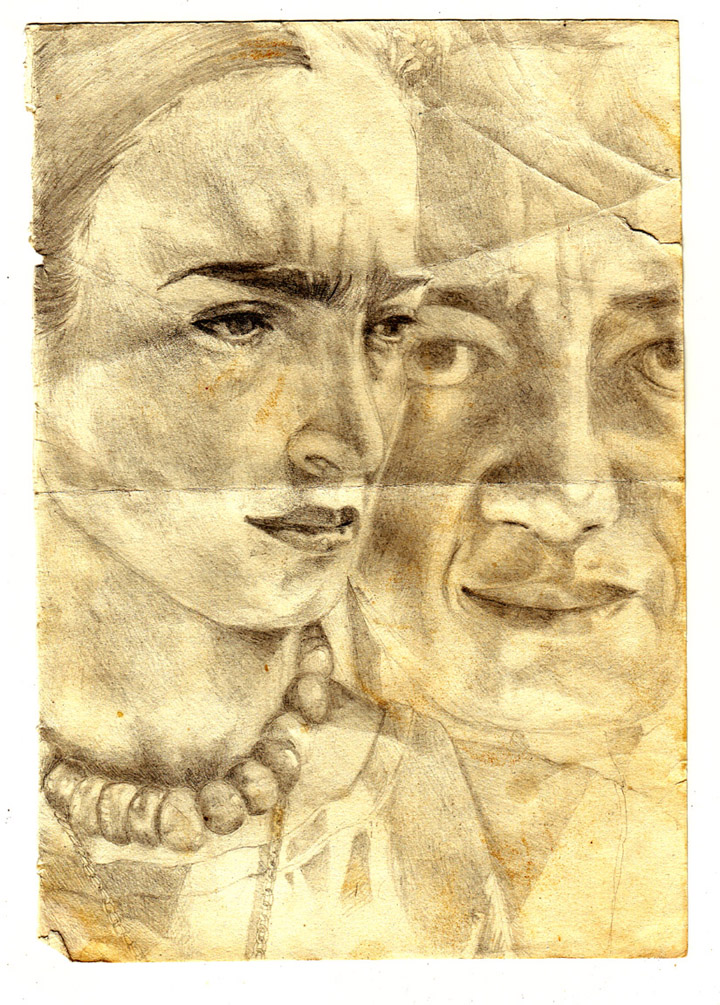 Frida + Diego (By Cassie XO) | SEATTLE WA 2017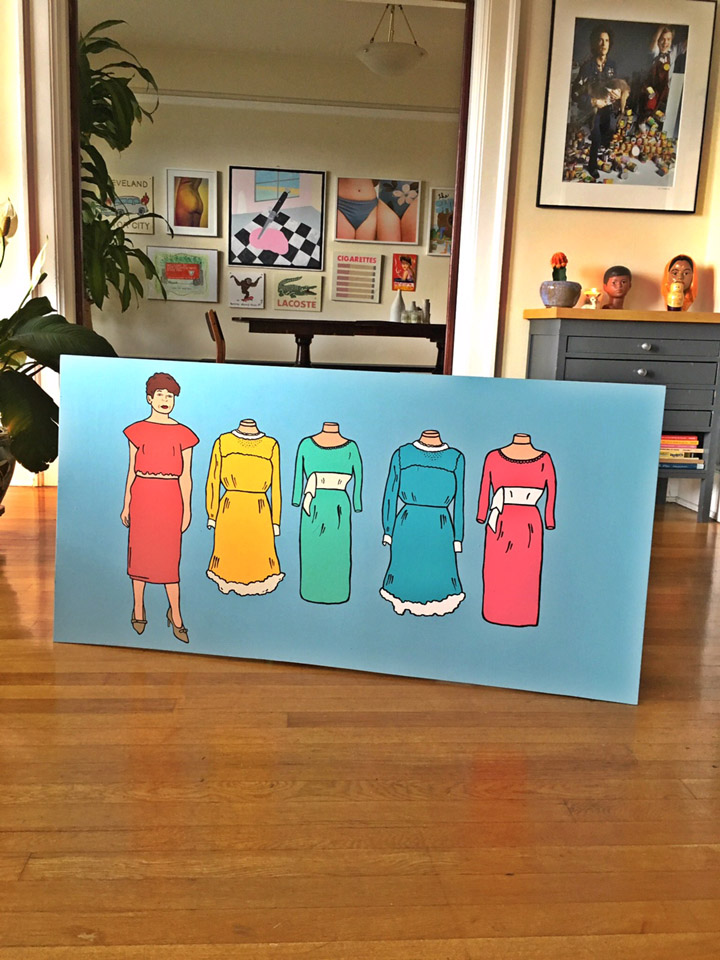 Dresses | SEATTLE WA 2017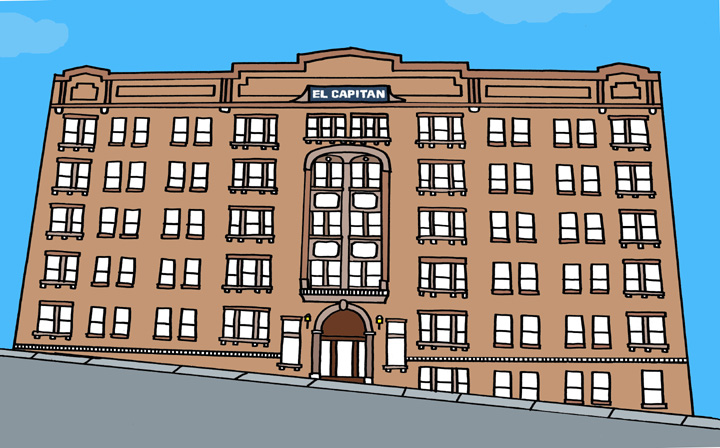 El Capitan | SEATTLE WA 2017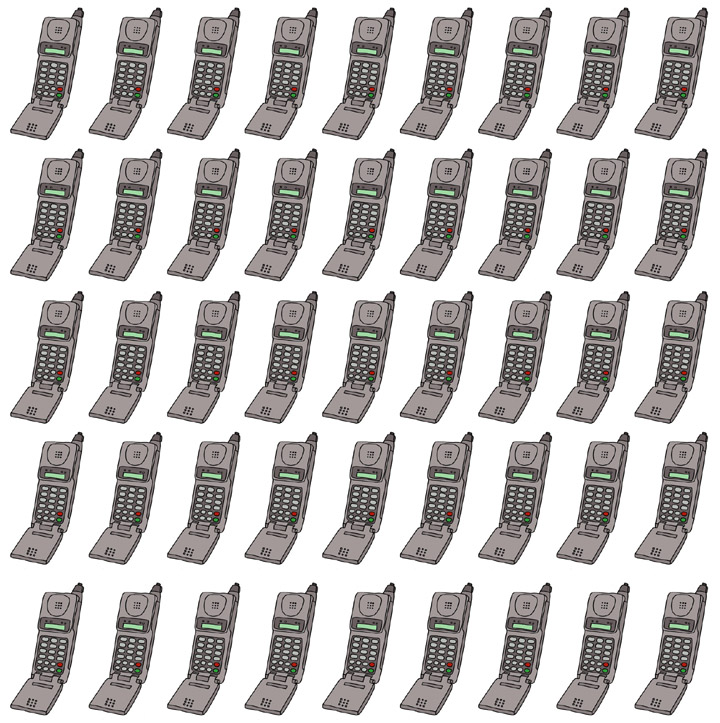 Endless Flip Phones | SEATTLE WA 2017
Grounded | SEATTLE WA 2017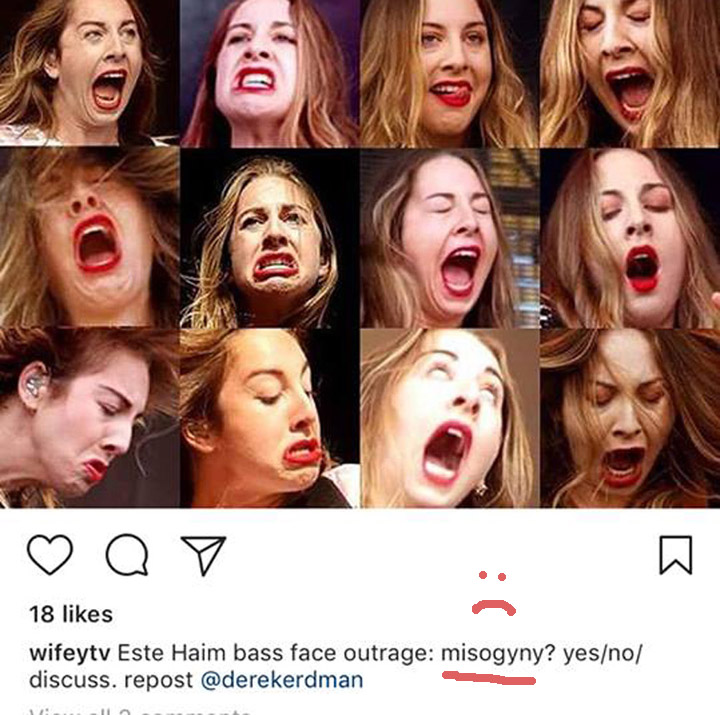 Misogyny Yes/No | SEATTLE WA 2017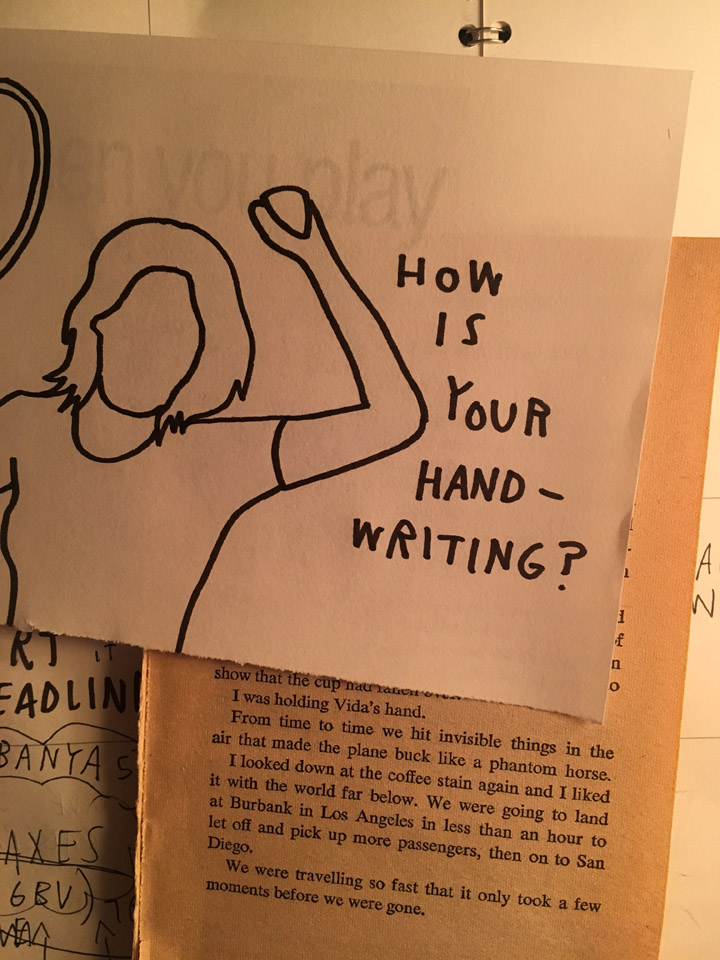 Your Handwriting | SEATTLE WA 2017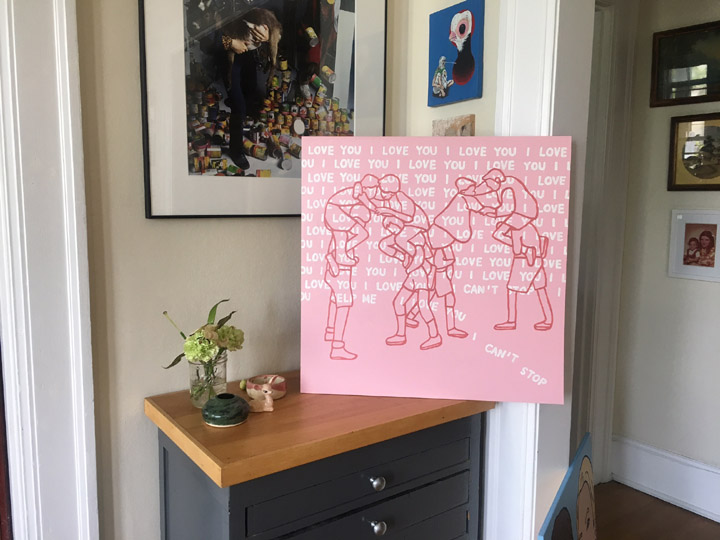 Horse Wrestling | SEATTLE WA 2017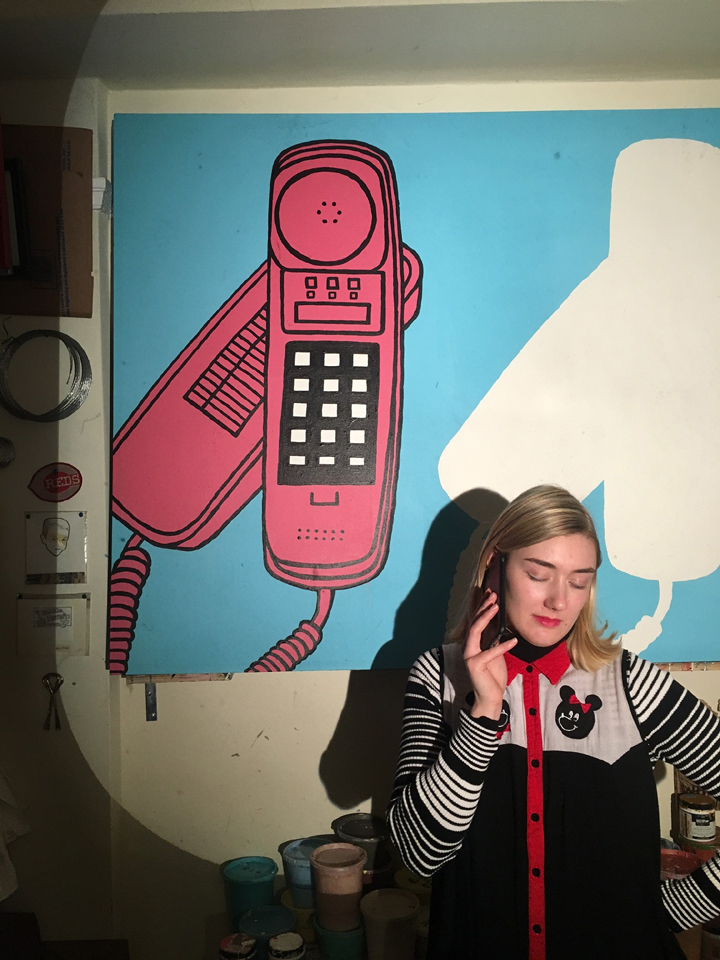 Phone Gal BTS | SEATTLE WA 2017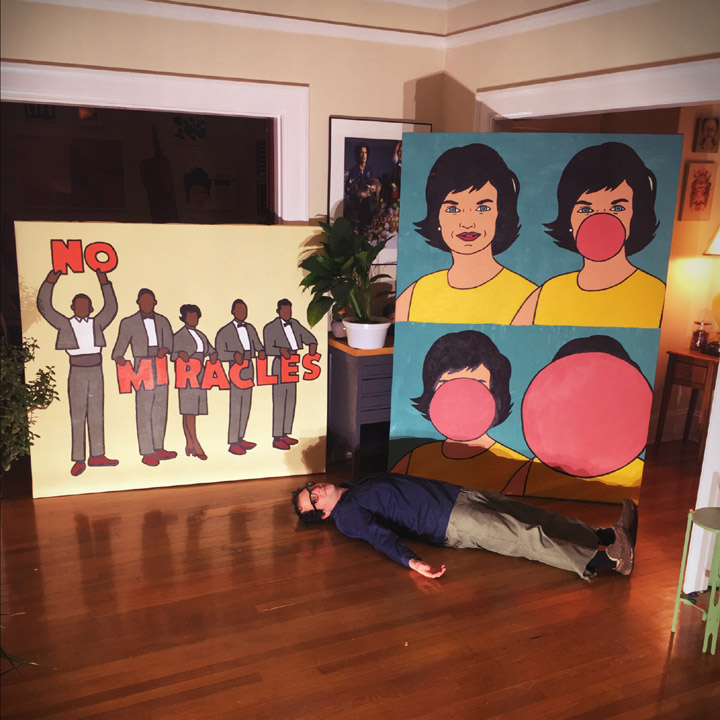 Happy New Year | SEATTLE WA 2017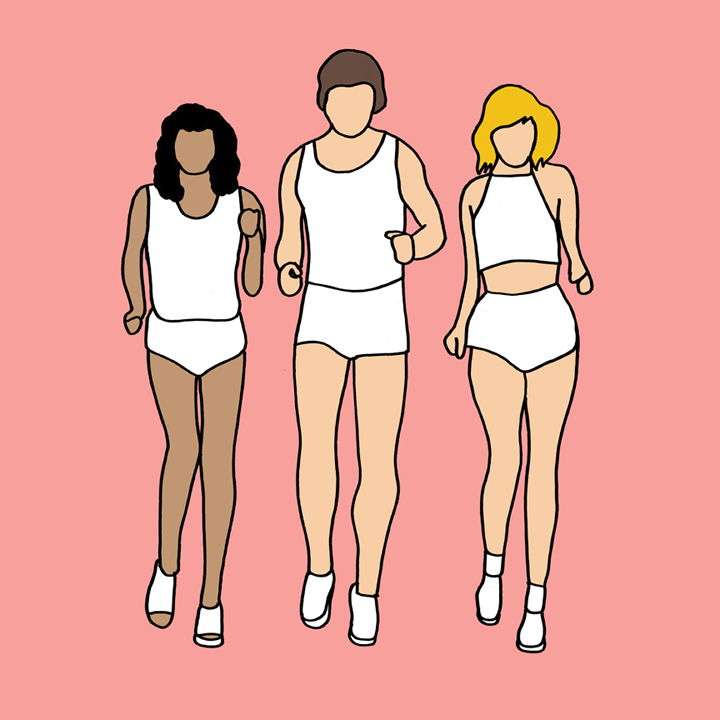 Jog Jog Jog | SEATTLE WA 2017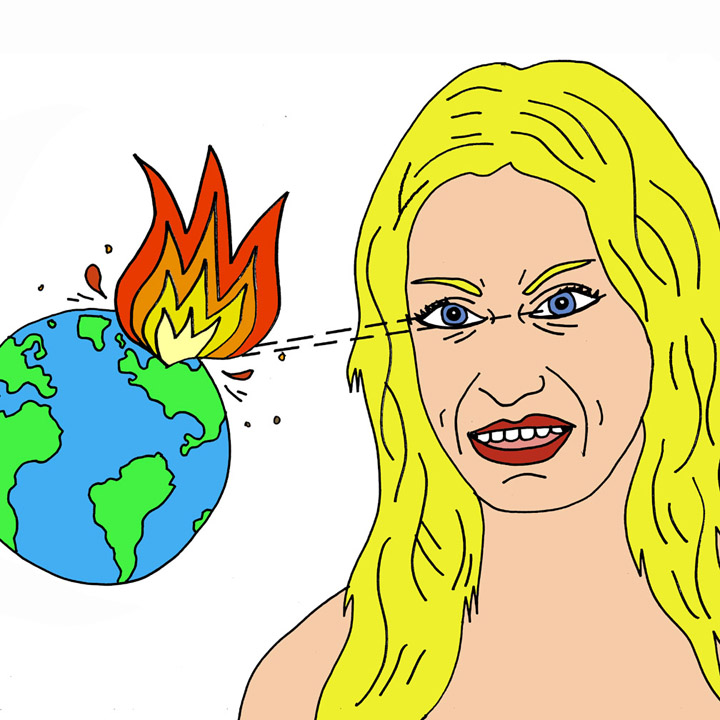 Kellyanne Stares the World Into Flames | SEATTLE WA 2017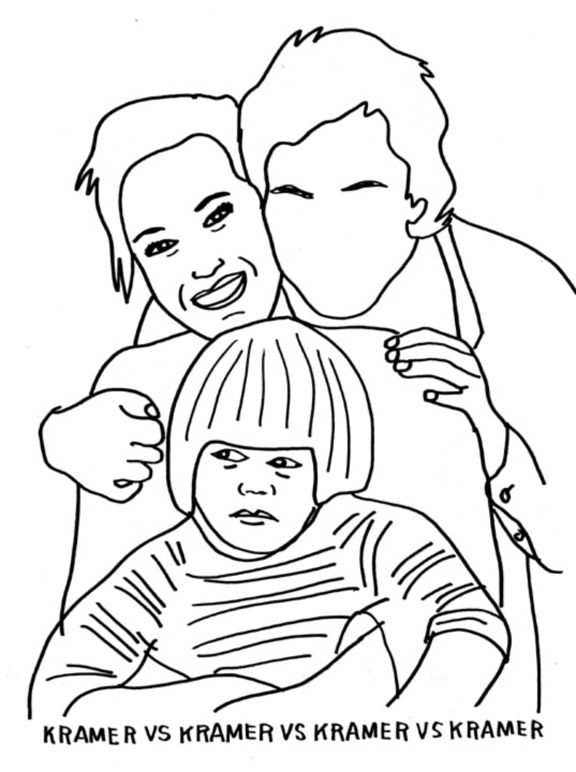 Kramer V Kramer V Kramer V Kramer | SEATTLE WA 2017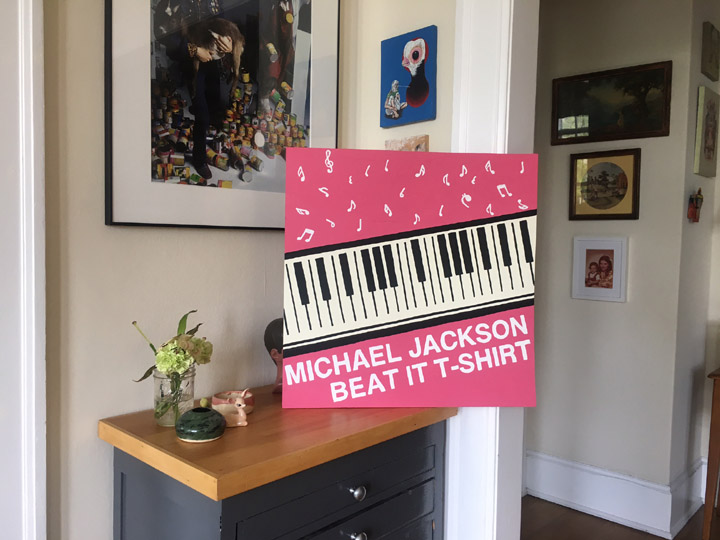 Michael Jackson Beat It T-Shirt | SEATTLE WA 2017
Have an Egg! | SEATTLE WA 2017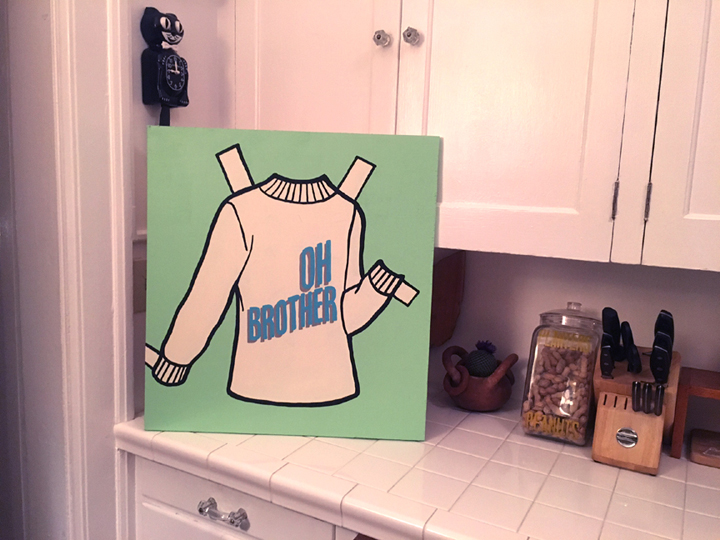 Oh Brother | SEATTLE WA 2017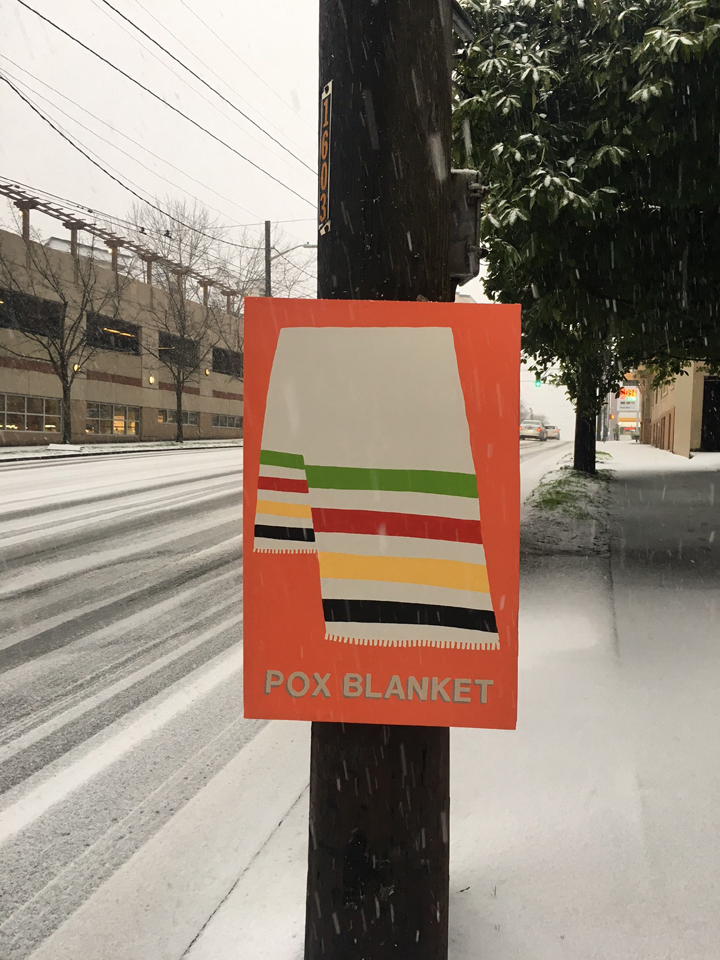 Pox Blanket | SEATTLE WA 2017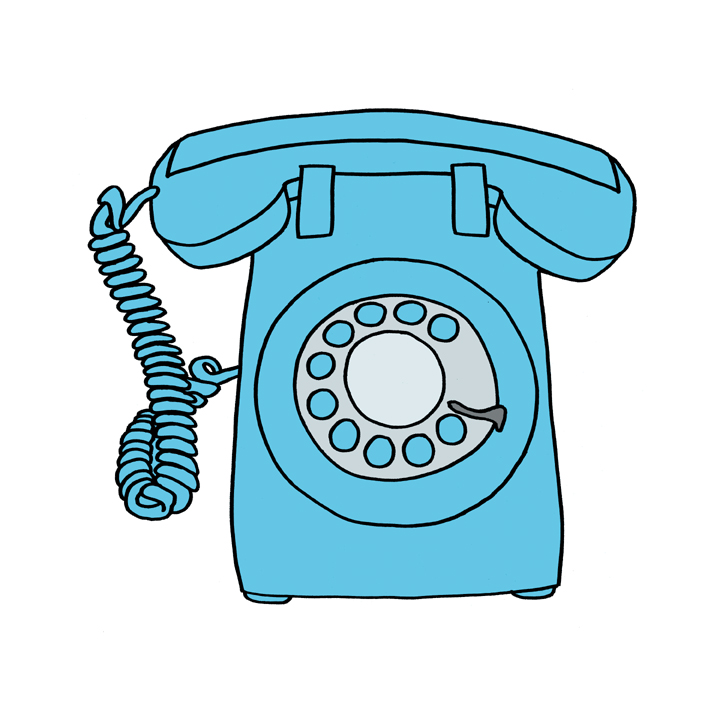 Blue Rotary | SEATTLE WA 2017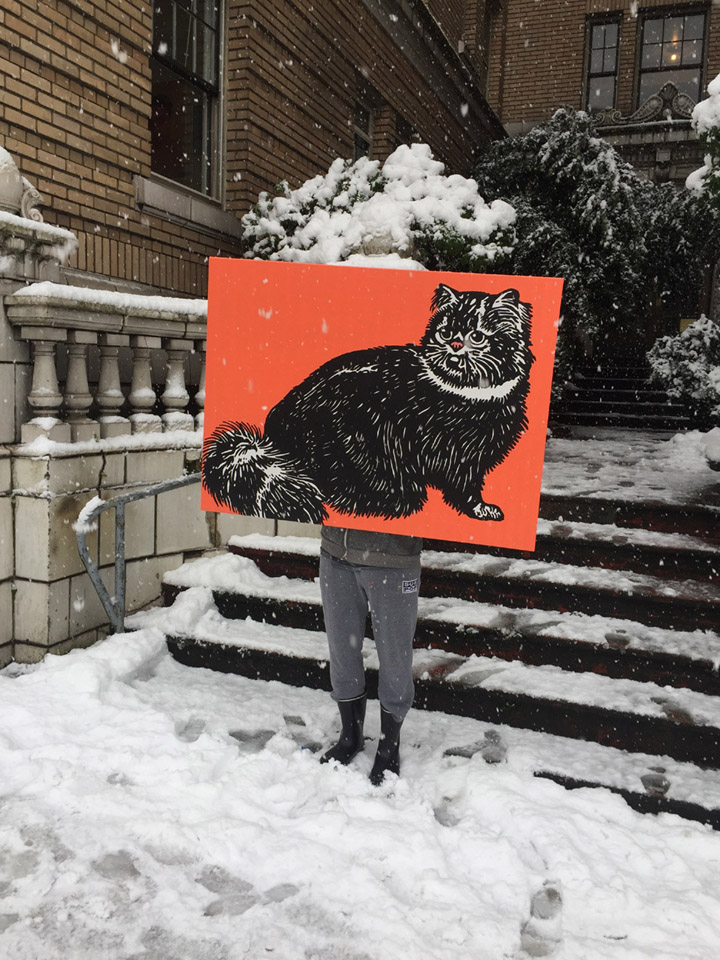 Big Orange in the Snow | SEATTLE WA 2017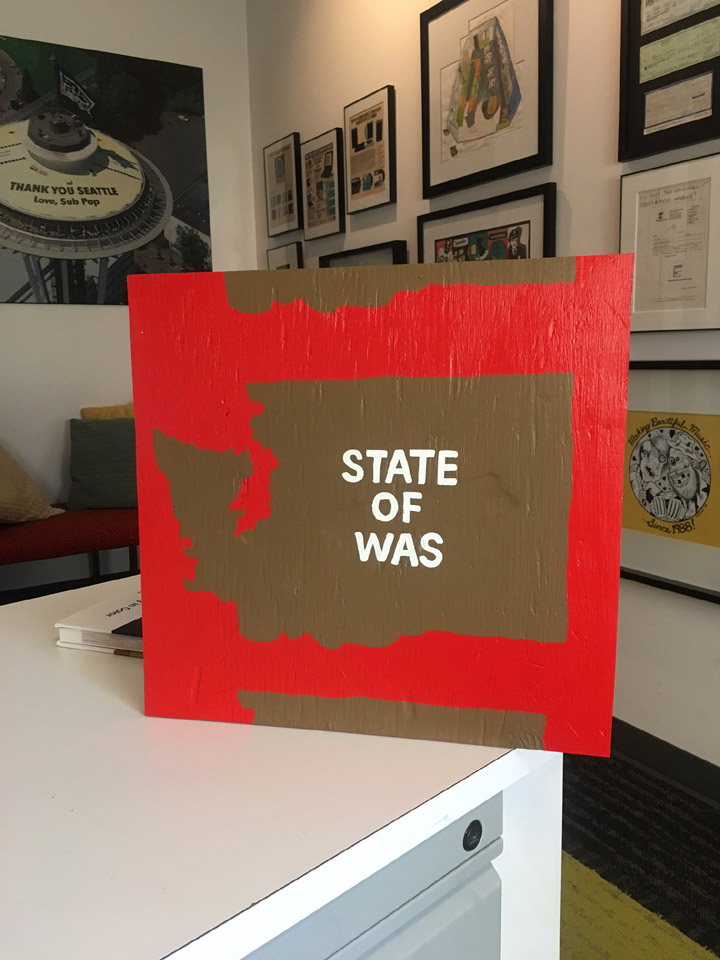 State of Was | SEATTLE WA 2017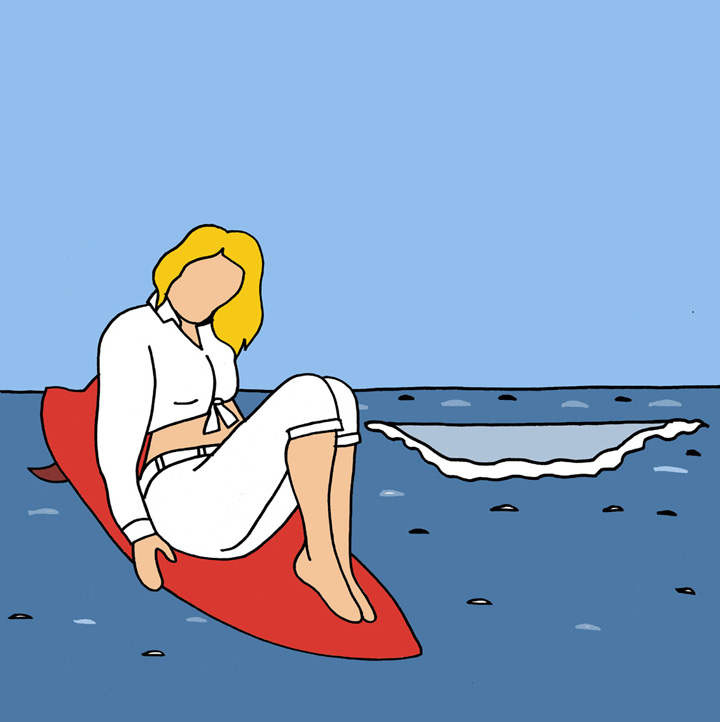 Surf is Up | SEATTLE WA 2017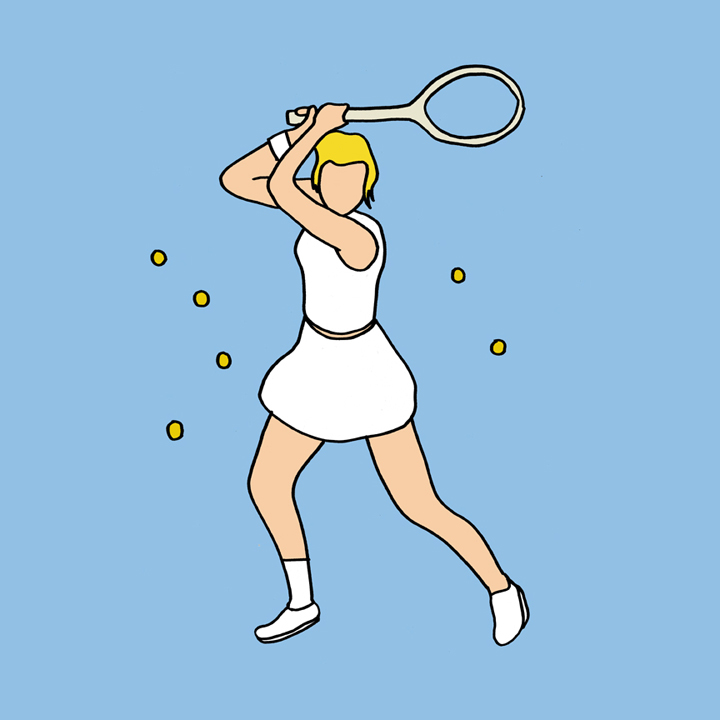 Tennis Gal | SEATTLE WA 2017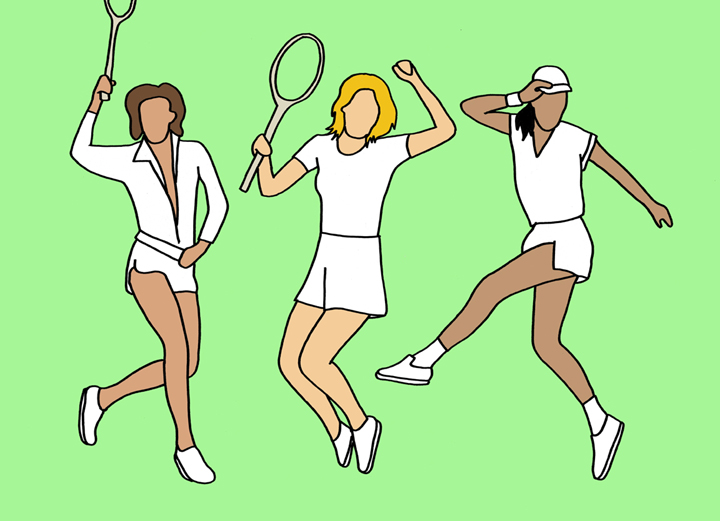 Tennis Gals | SEATTLE WA 2017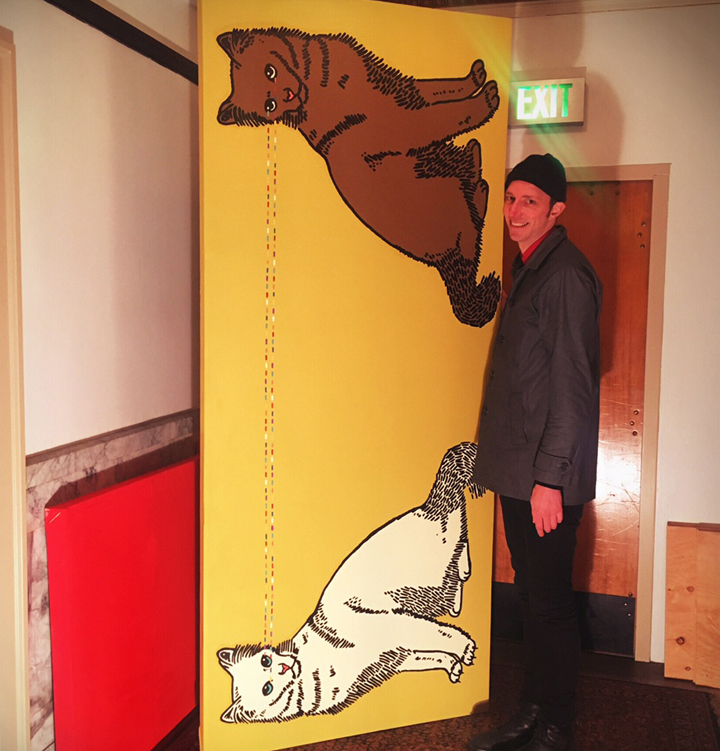 Travis + the Twin Cats | SEATTLE WA 2017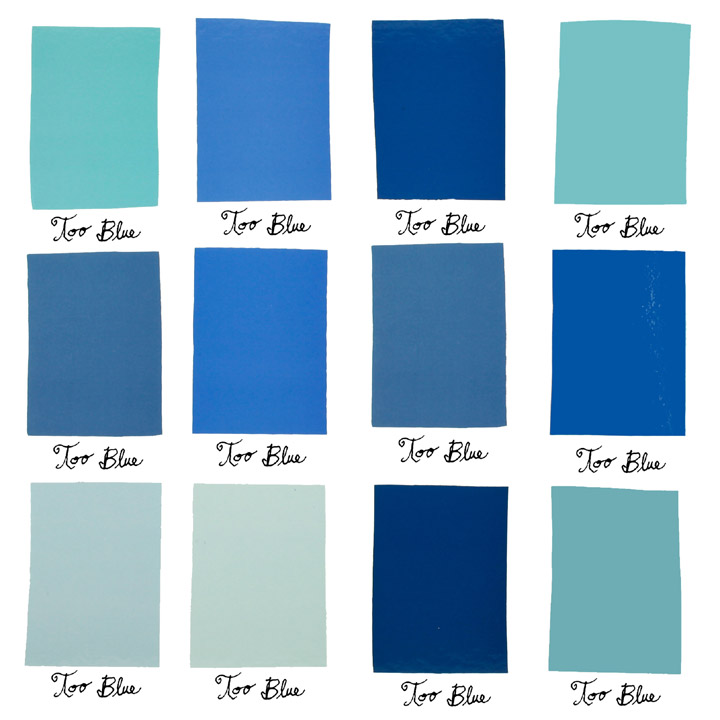 Too Blue | SEATTLE WA 2017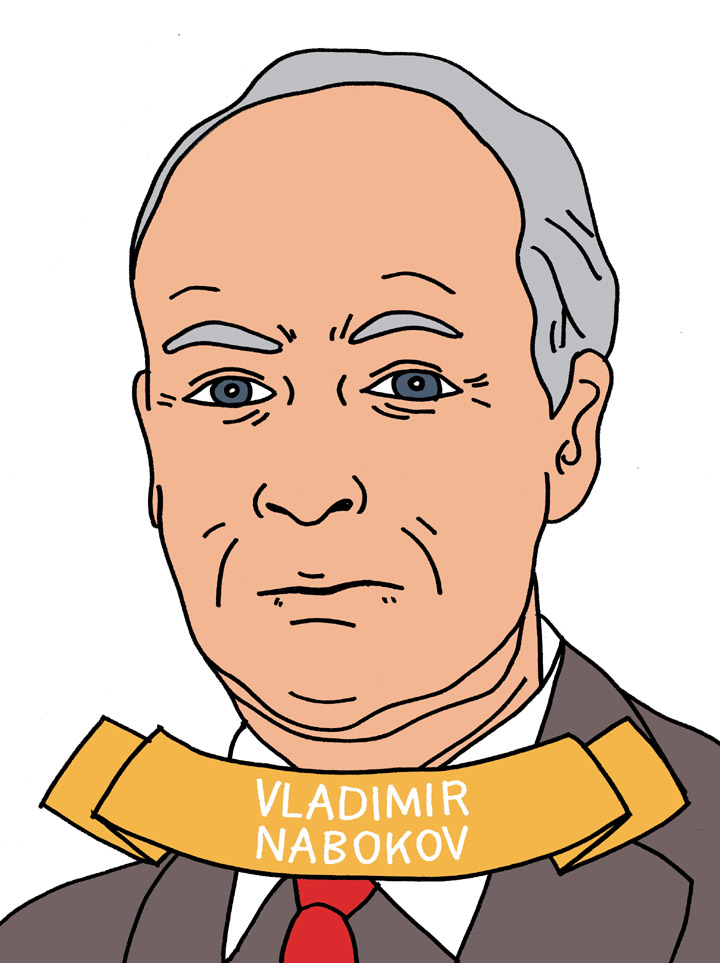 Vlad Nab | SEATTLE WA 2017
+++++++++++++++++++++++++++++++++++++++++++++++++++++++++++++++++++
NEAT LOOK: My last Seattle gallery show as a Seattle resident:
NO, YOU CATCH US OUTSIDE HOW ABOUT THAT?
Derek Erdman + Brandon Vosika at Vermillion (1508 11th Ave SEA WA)
Opening Rager: March 9th 2017 7pm (all you can drink alcohol, full price)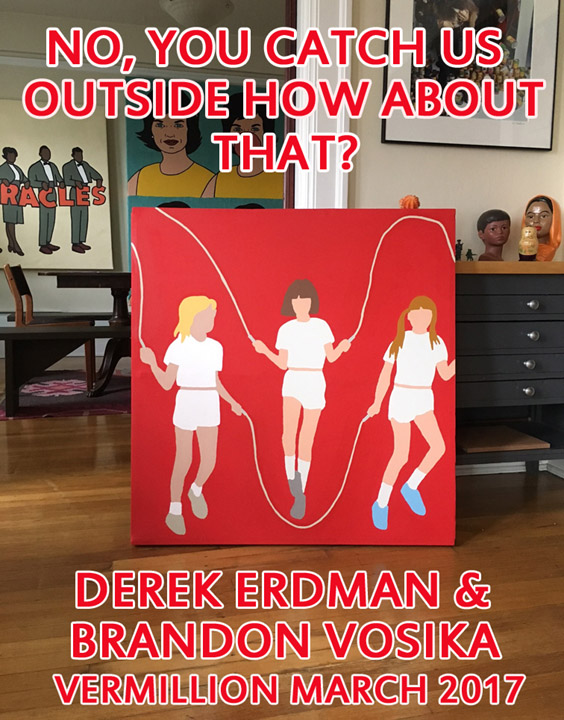 FINALLY, I AM DEAD SERIOUS: I am going to sell all of my records and move
away from Seattle. (Update: records mostly sold to Daybreak Records, go there to
buy them! Best record store in the USA, for sure.)
HAVE A LOOK: Well, well, wellington: brand new year. Things on this side are just
fine, mostly reading books and slowly painting boards. I'm happy really, pro-
bably more than ever before. I sincerely hope the same for you, ol' pal.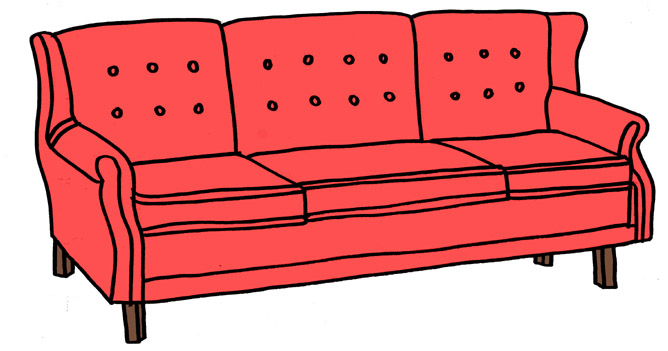 After a long time of mulling it, I've decided to sell all of my records. Well, I'm
going to keep maybe 10% of them. I've hoarded records for half of my life, after
working in record stores and owning a record store, probably as a reaction to
growing up poor. Having records has always been a clumsy way of insulating
myself from homelessness, convinced at all times (while usually uninsured)
that I was one broken back operation away from sleeping in a dumpster.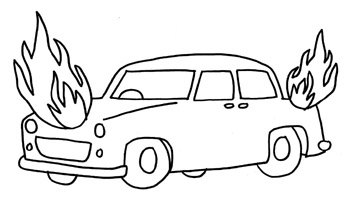 But now I'm pretty sure (what with clever financial decisions and a vaguely de-
cent social network) that I probably won't ever have to sell Phil Cohran 7"s to
pay for ambulance rides. I don't know how my (usually terrified) brain formed
in that way, but I've gotten tired of having to rent an extra bedroom to house
a bunch of plastic discs with dust making cardboard pockets, so they all must
go. Mountains of excellent punk, post-punk, raps, metal, jazz, etc. If you're
looking to buy, get in touch. I'm going to sell the slow and intimate way, while
hoping to squeeze every last cent from them. For me there is no great inheri-
tance later in life, no retirement nest egg. Just these Gism and flat edged Blue
Note LPs. Send me an email and we'll make arrangements to talk on the phone
and see what you're in the market for. (SSB: sorry so boring)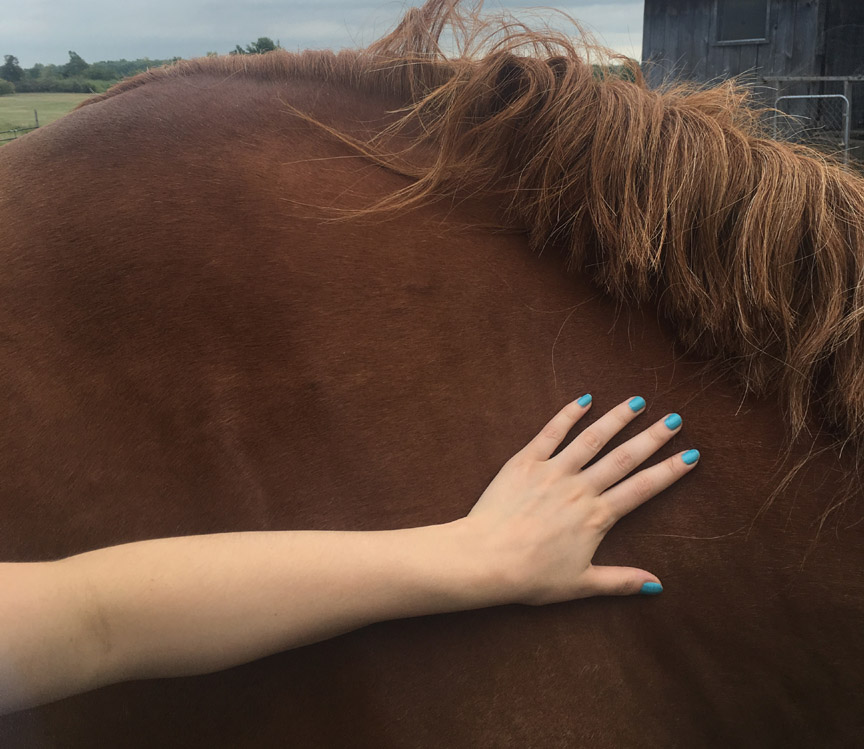 (Above photo: Ashley at Rosemary & Ron's Farm, Cape Vincent NY, 2016)
HAVE A LOOK: Are you not busy as fuck
this Saturday at 7pm? I have the extreme honor of appearing on the live game
show The Future is Zero, hosted by (who I can tell is probably a total genius)
Claire (Clay Buff) Buss. Described as a "confusing albeit very fun blend of
public access, Double Dare 2000, and nihilist party art project," it's more than
likely primed to be the event of the weekend. What other reason is there
even to ever leave the house anyway, y'know?

HAVE A LOOK: A couple of days ago I was in a
very slow moving line at Trader Joe's, listening closely to the lady behind me,
who was in the middle of breaking up with her partner, arguing over a dog,
not who would get to keep it, but who would have to keep it. After hanging
up she asked me if I had been listening, and I admitted that I had. She then
asked if I wanted a dog, which she described as a "Cavalier King Charles who
barks a lot." HEY LOOK: take some time and list out your accomplishments for
the year, it will probably make you feel nice. I had five art shows, visited nine
states, made 286 paintings, appeared on Apartment Therapy, made some
friends, lost some friends, went to the hospital, ate a beef neck (yuck),
designed some stuff, slept a lot, did some pranks, had some laffs, took 211
really, really, really, really long baths. See you next Tuesday.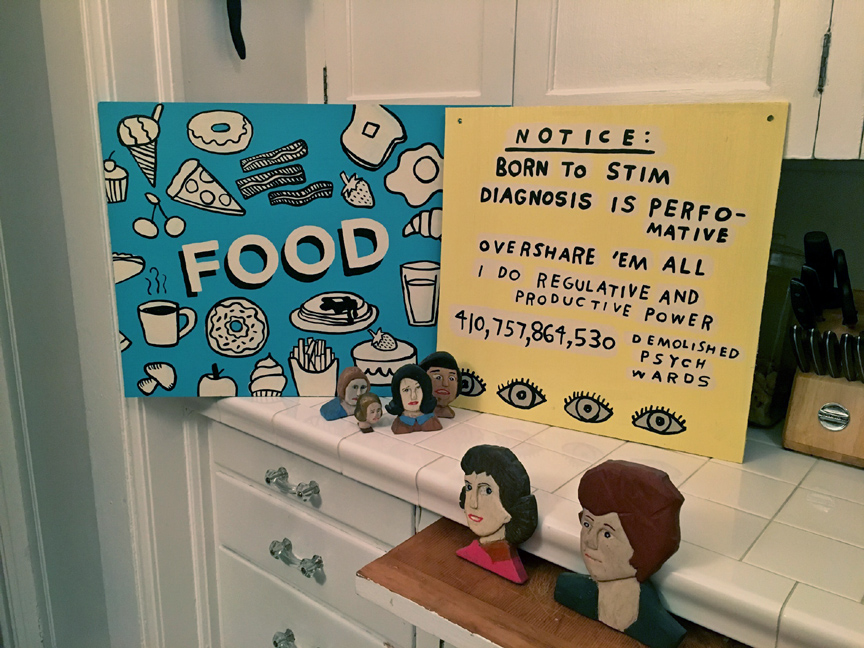 BEST OLD NEWS: The "How to Grab a Pussy" campaign has raised more than
$800 for Mary's Place, a shelter for women and children in downtown Seattle.
All prints are in the mail, if you ordered one, you should have it soon. If you haven't
received yours, contact here to let me know.
Otherwise, here's a wrap-up of the last 1/2 of 2016 through photos or drawings
or whatever. Thanks for looking at my stuff.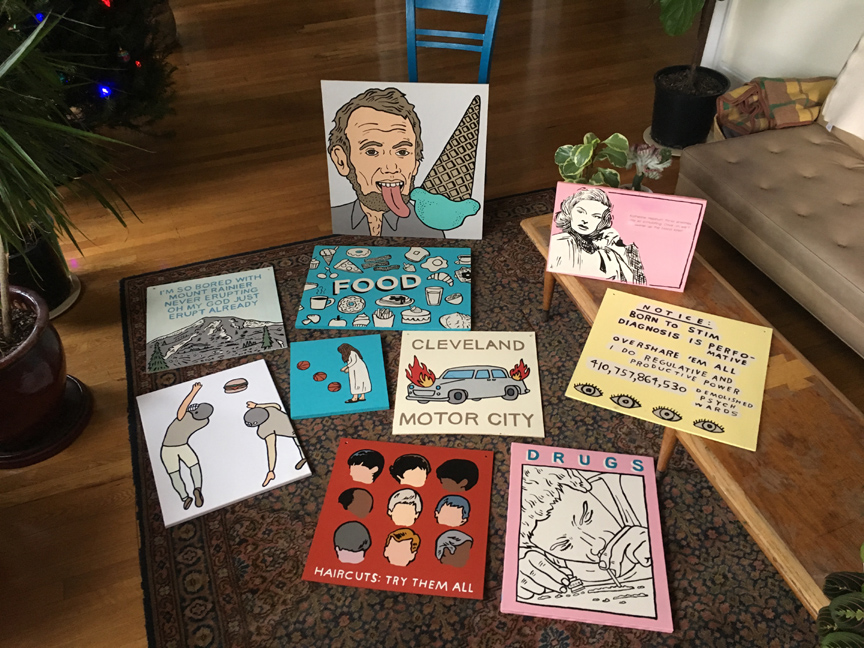 Late November Leftovers Sale | SEATTLE WA 2016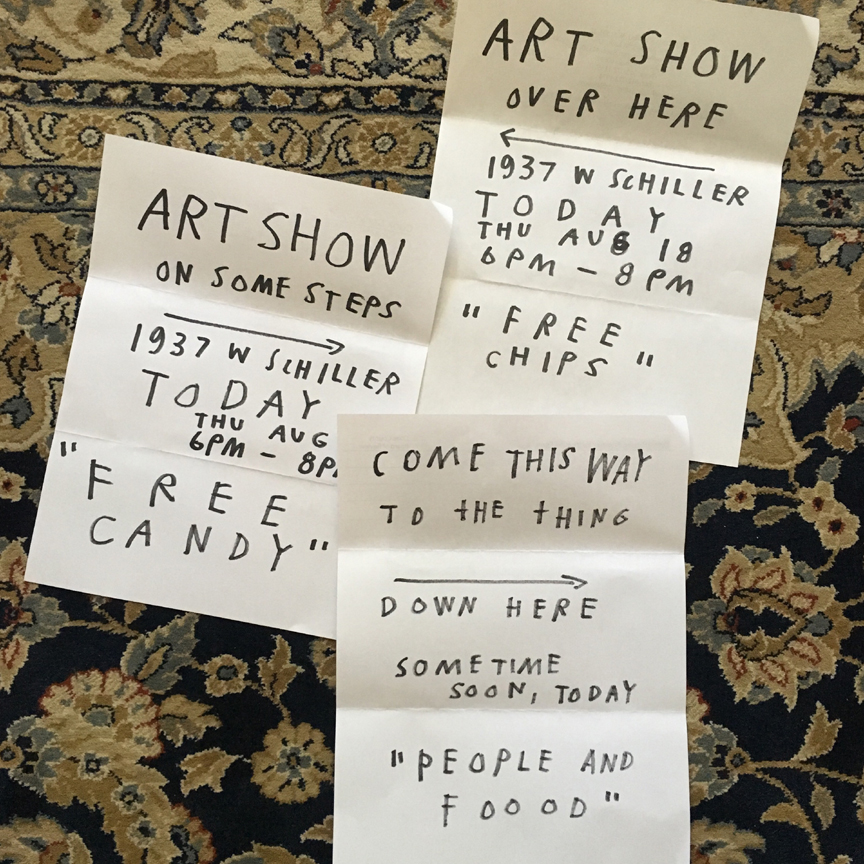 Sidewalk Art Show Signs | CHICAGO IL 2016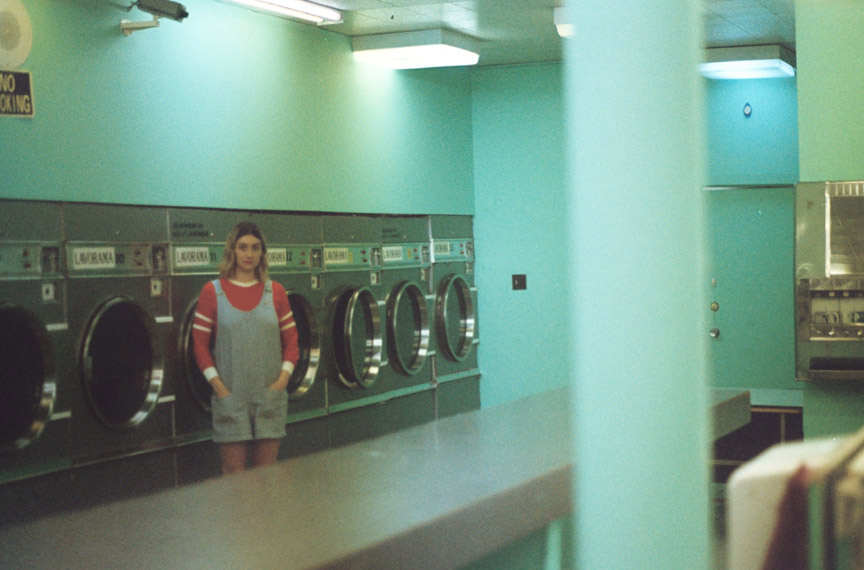 Ashley at the Laundry | MONTREAL QC 2016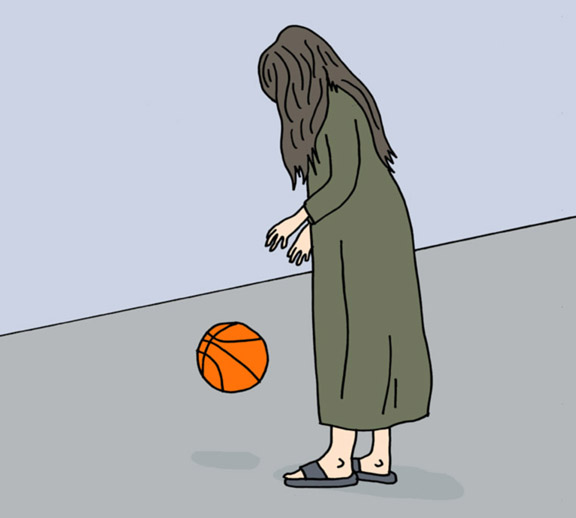 Basketball Didi | SEATTLE WA 2016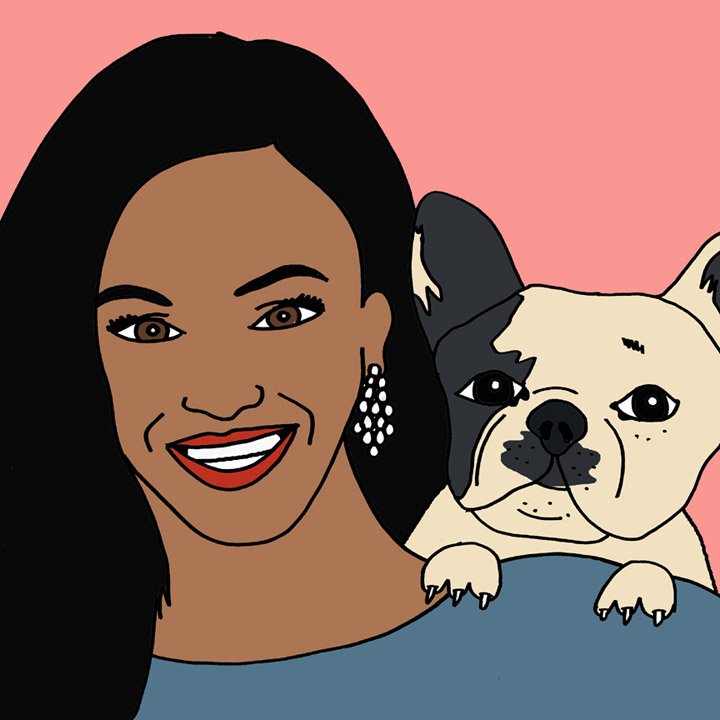 Beyonce & Kate Harmer's Dog | SEATTLE WA 2016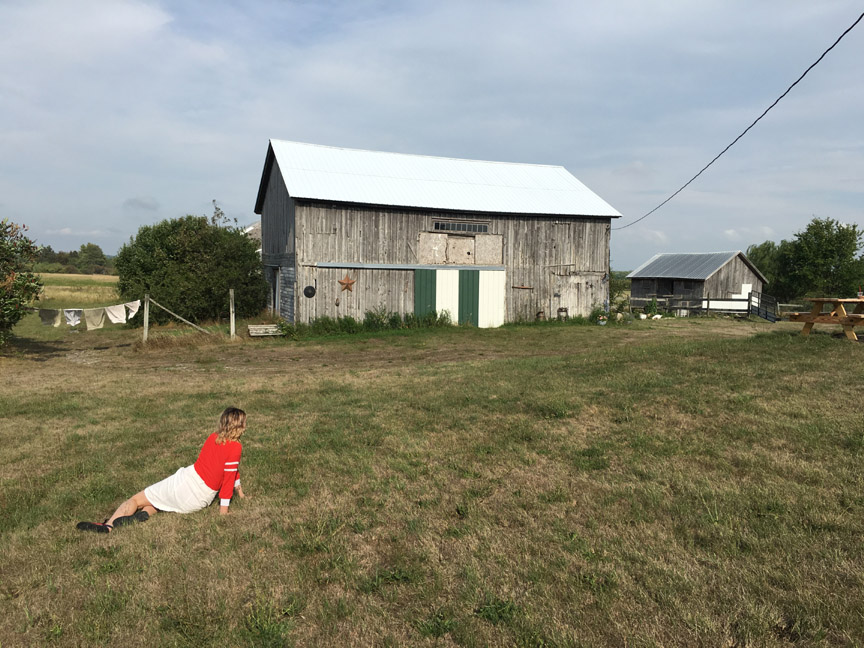 Ashley as Christina's World | CAPE VINCENT NY 2016
1/2 of Ween | SEATTLE WA 2016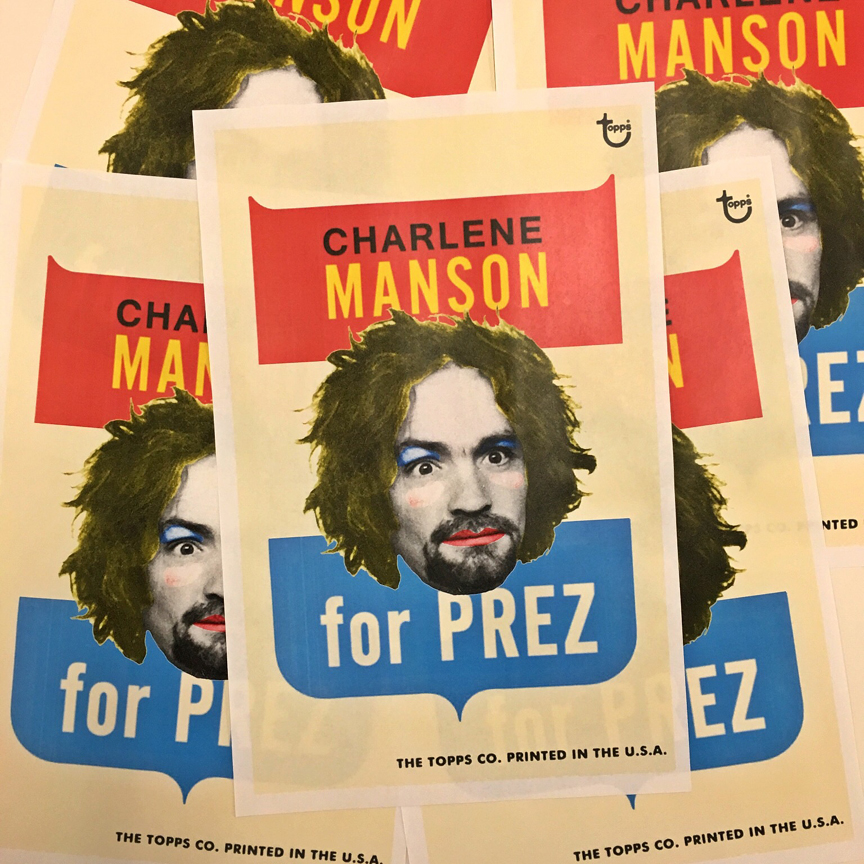 Charlene Manson For Prez | SEATTLE WA 2016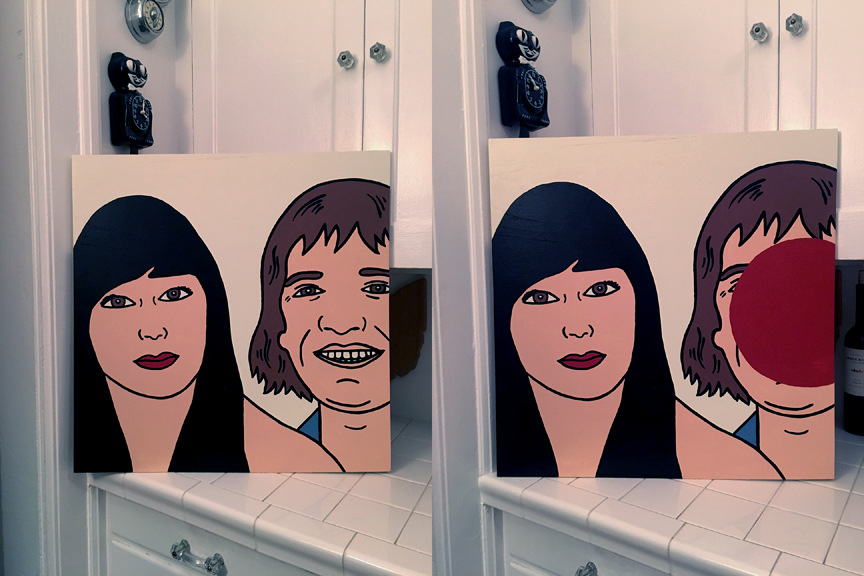 Cher / No Sonny | SEATTLE WA 2016
"I Can Take It"| SEATTLE WA 2016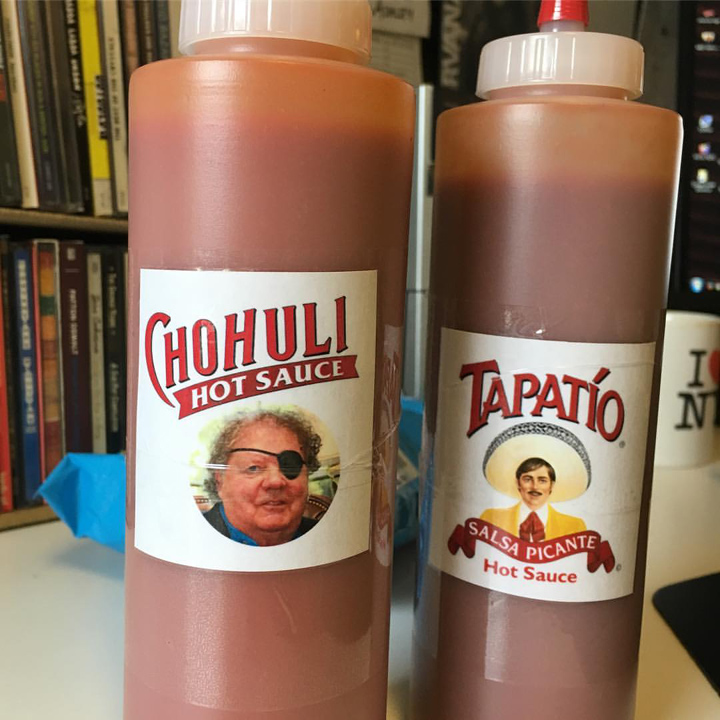 Chohuli Hot Sauce | SEATTLE WA 2016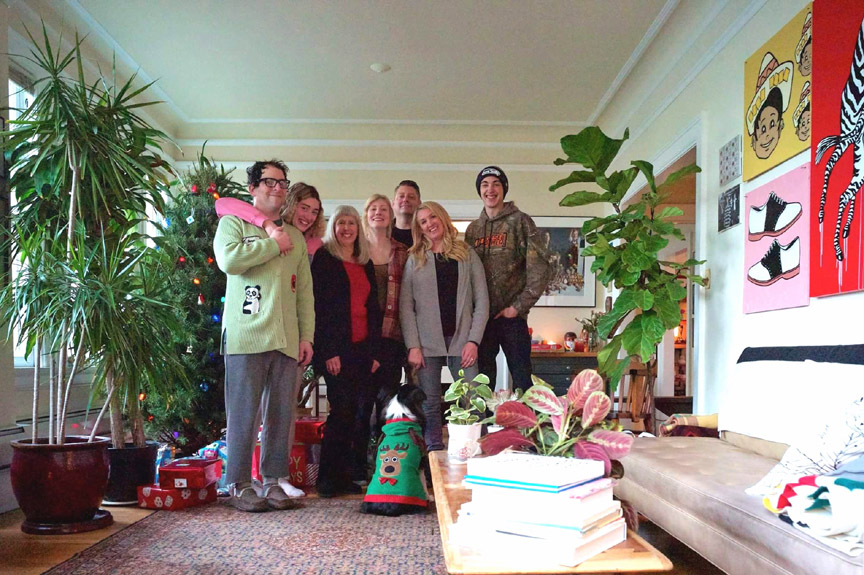 Christmas Day | SEATTLE WA 2016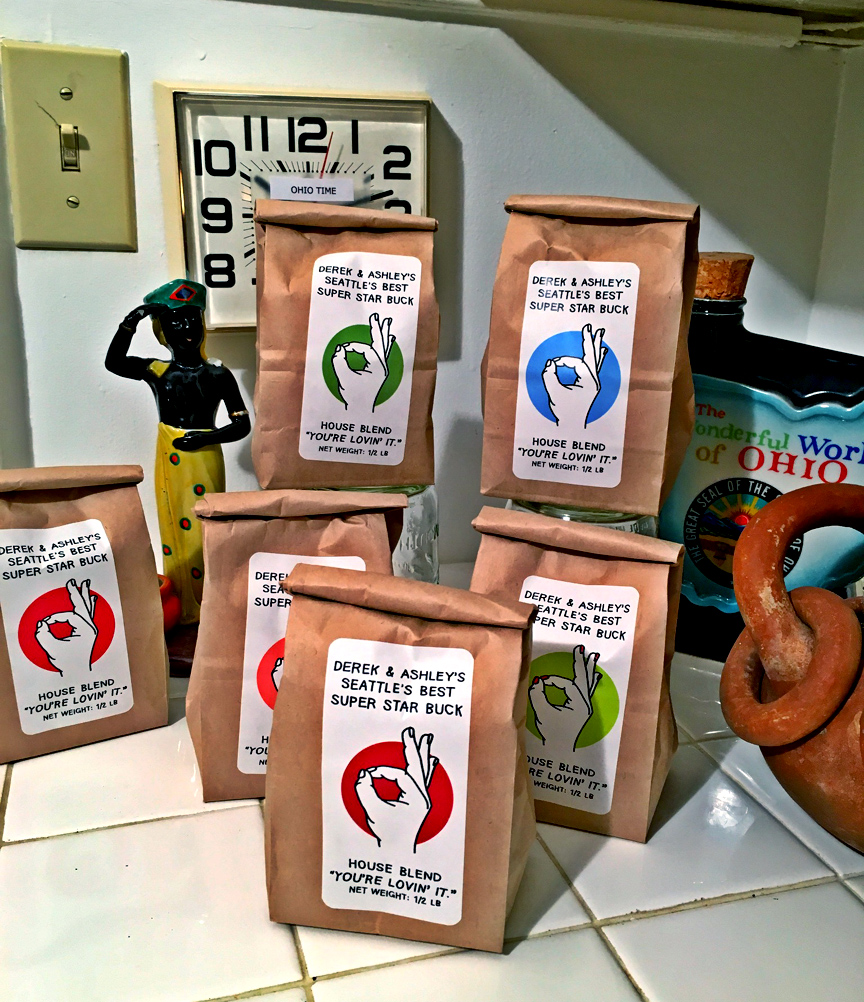 House Blend Super Star Buck | SEATTLE WA 2016
(I might have more of this, get in touch if you want a free bag)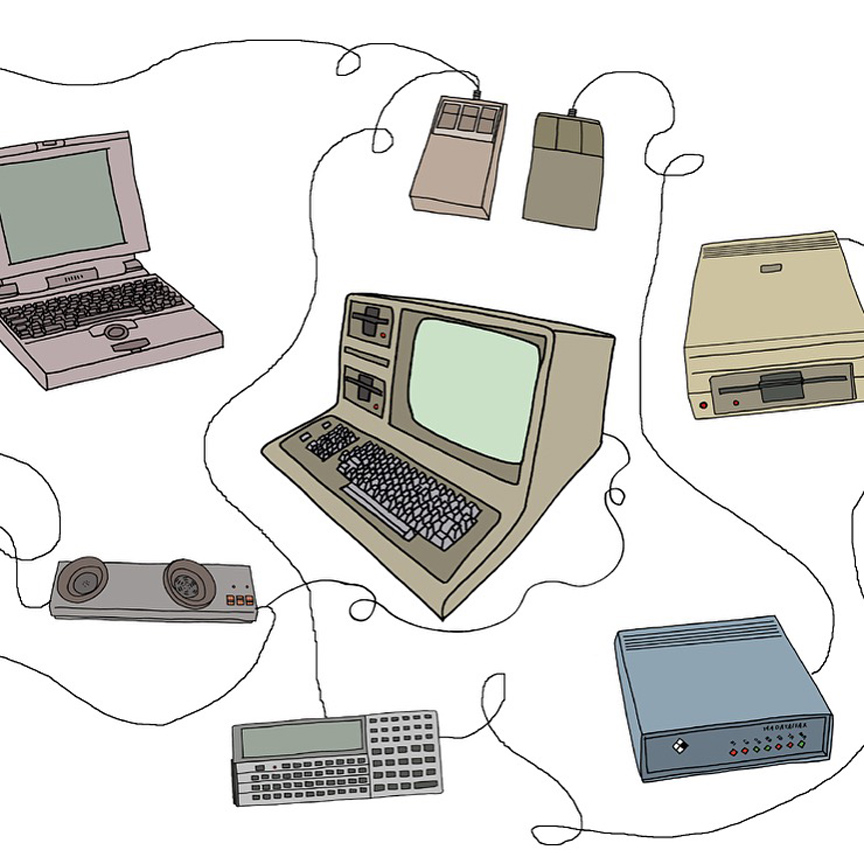 Old Computer Tangle Mess | SEATTLE WA 2016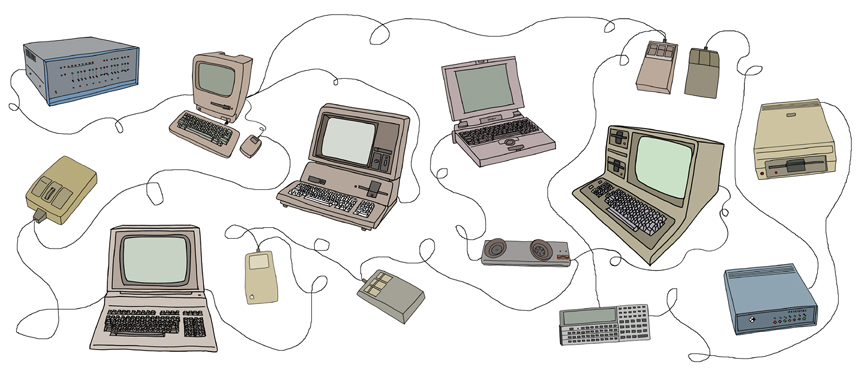 Old Computer Tangle Mess #2 | SEATTLE WA 2016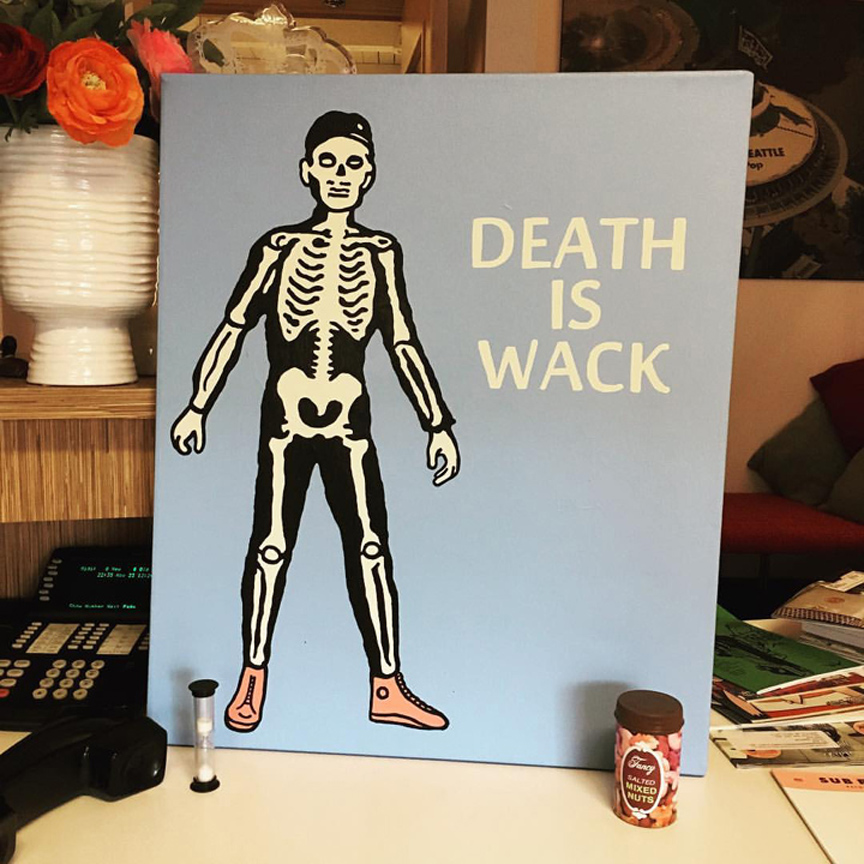 Death is Wack | SEATTLE WA 2016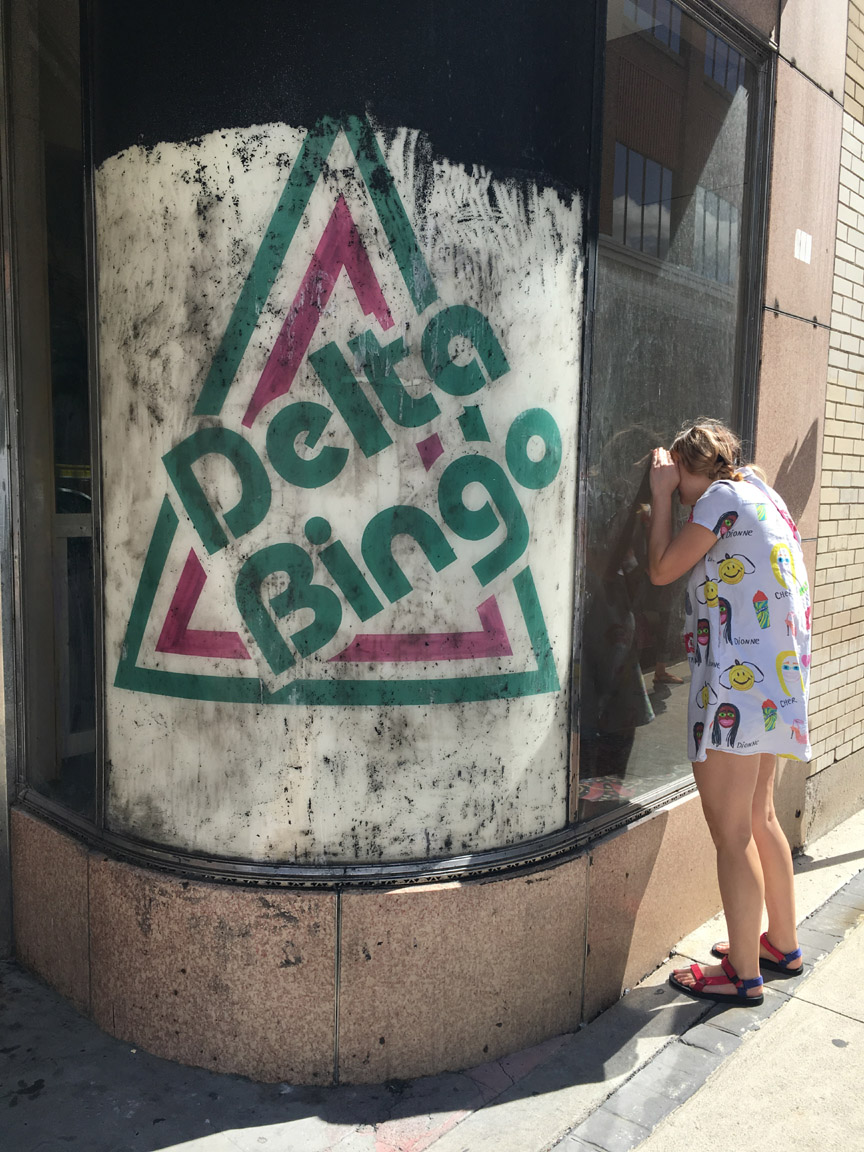 Delta Bingo | HAMILTON ON 2016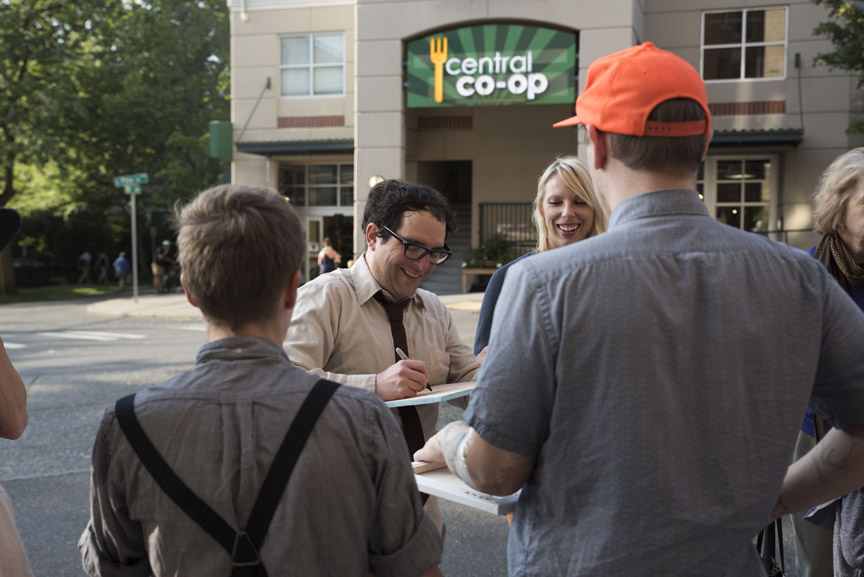 Suspenders | SEATTLE WA 2016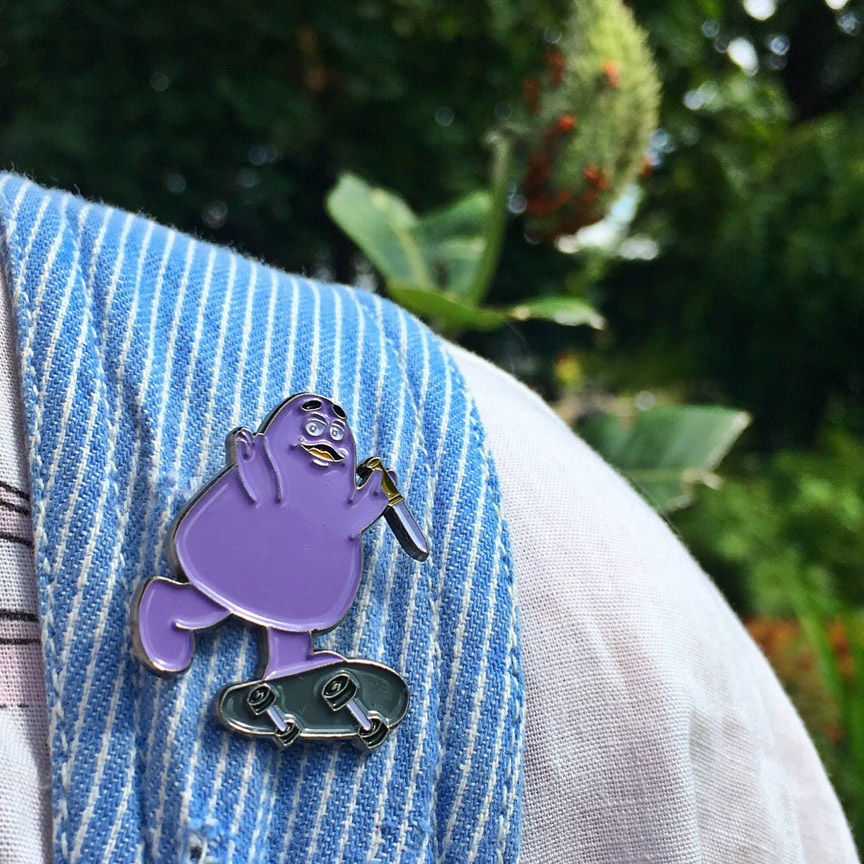 Evil Grimace | CHICAGO IL 2016
Flannery O'Connor #100 | SEATTLE WA 2016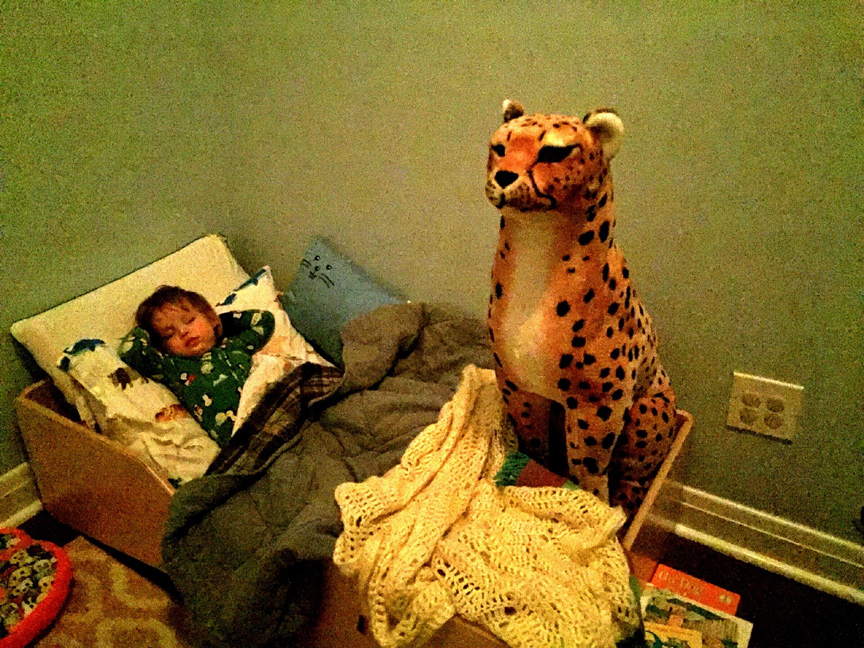 Georgia + the Cheetah | SEATTLE WA 2016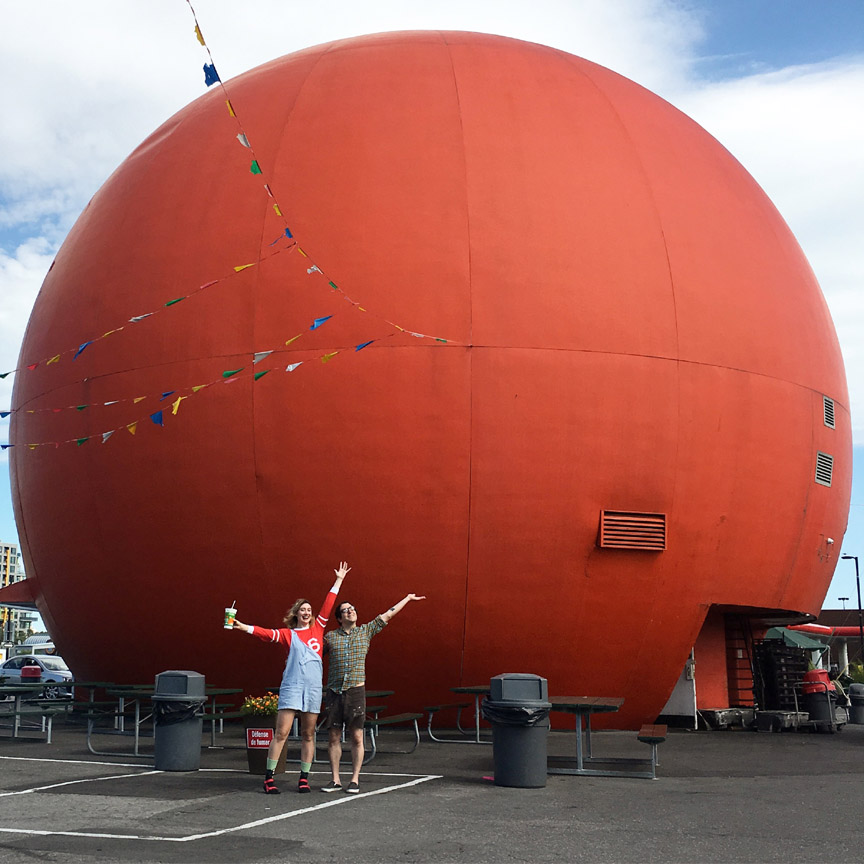 Gibeau Orange Julep | MONTREAL QC 2016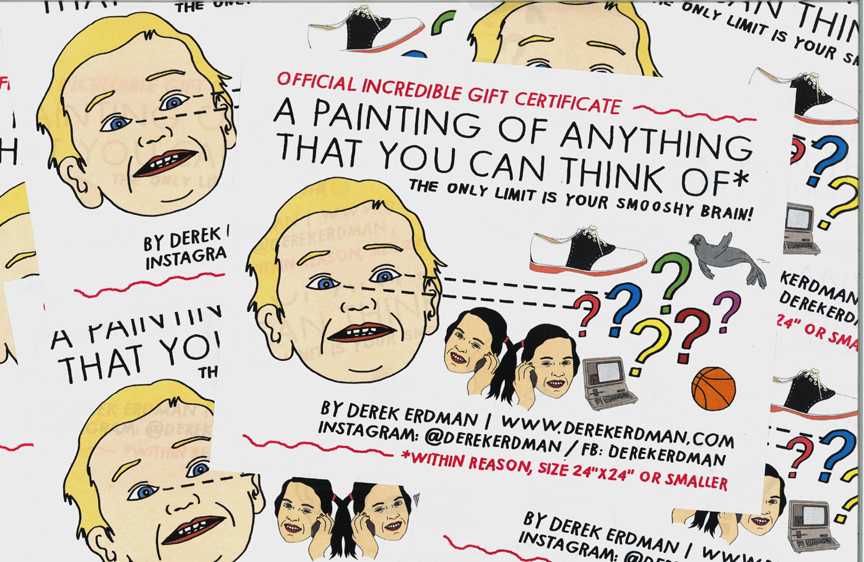 Expired Gift Certificates | SEATTLE WA 2016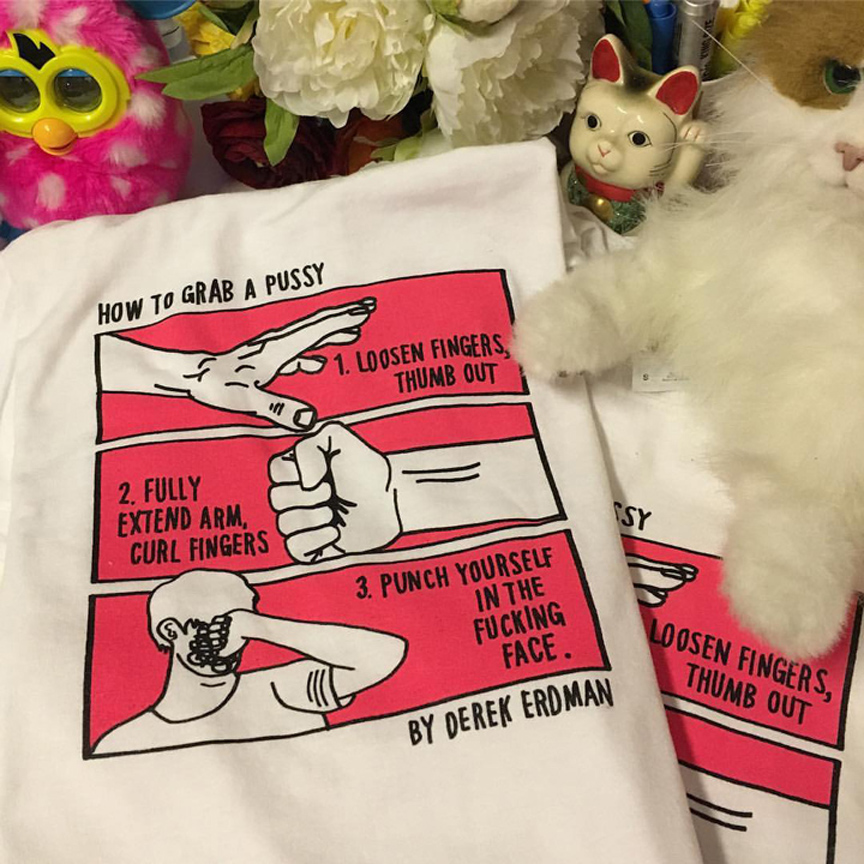 How to Grab a Pussy T-Shirts | SEATTLE WA 2016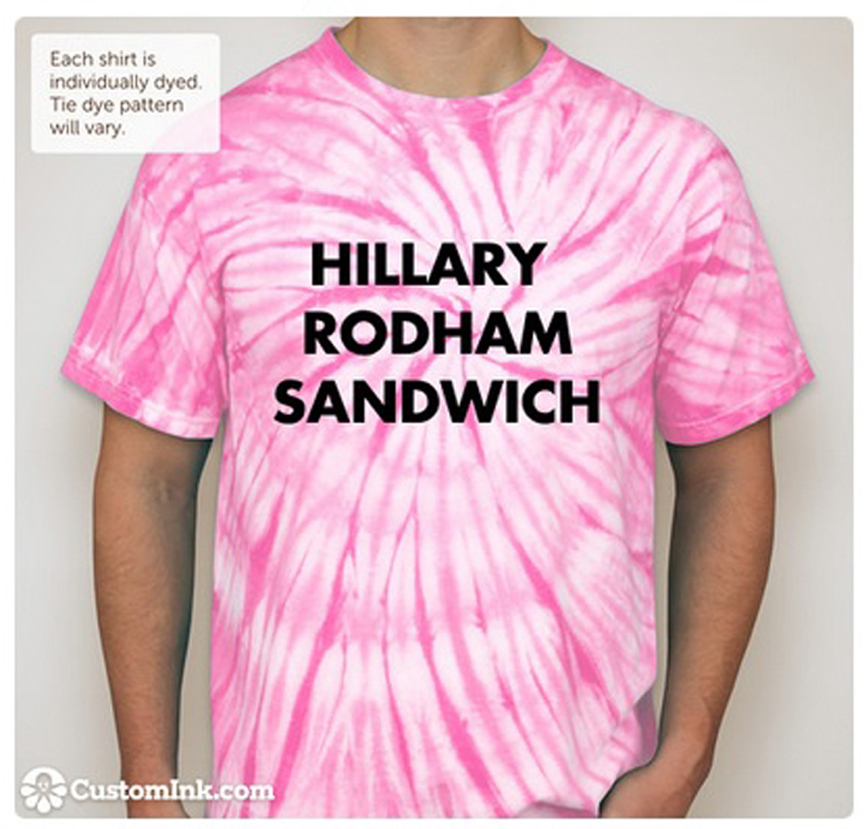 HIL ROD HAM SAN | SEATTLE WA 2016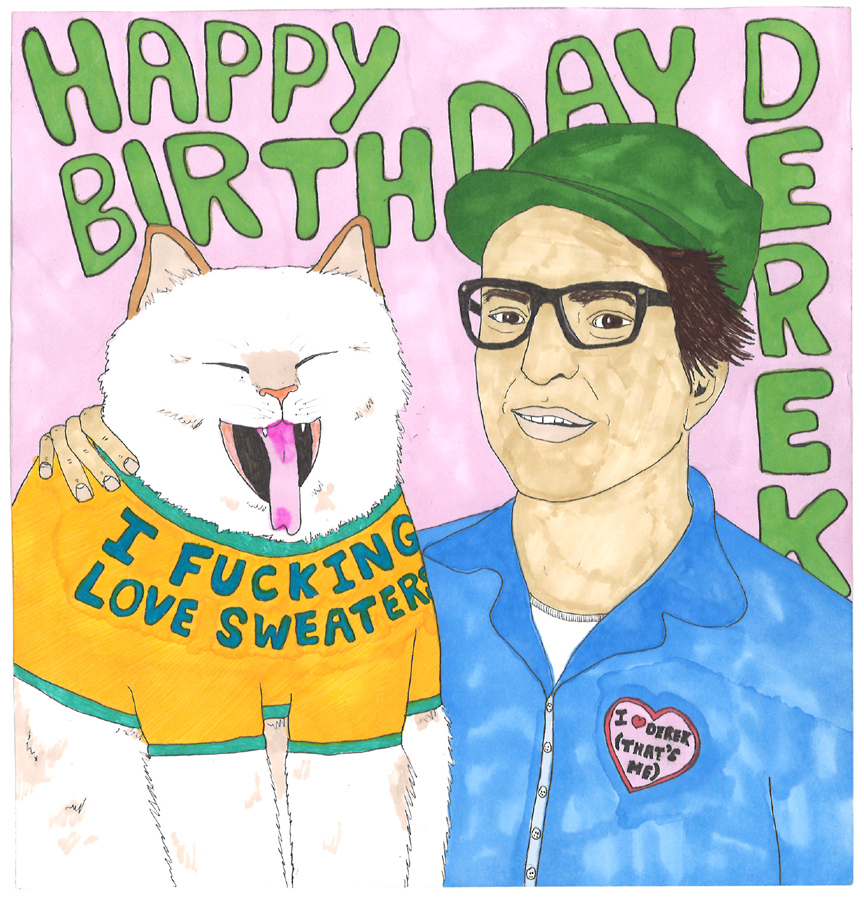 Best Birthday Drawing | SEATTLE WA 2016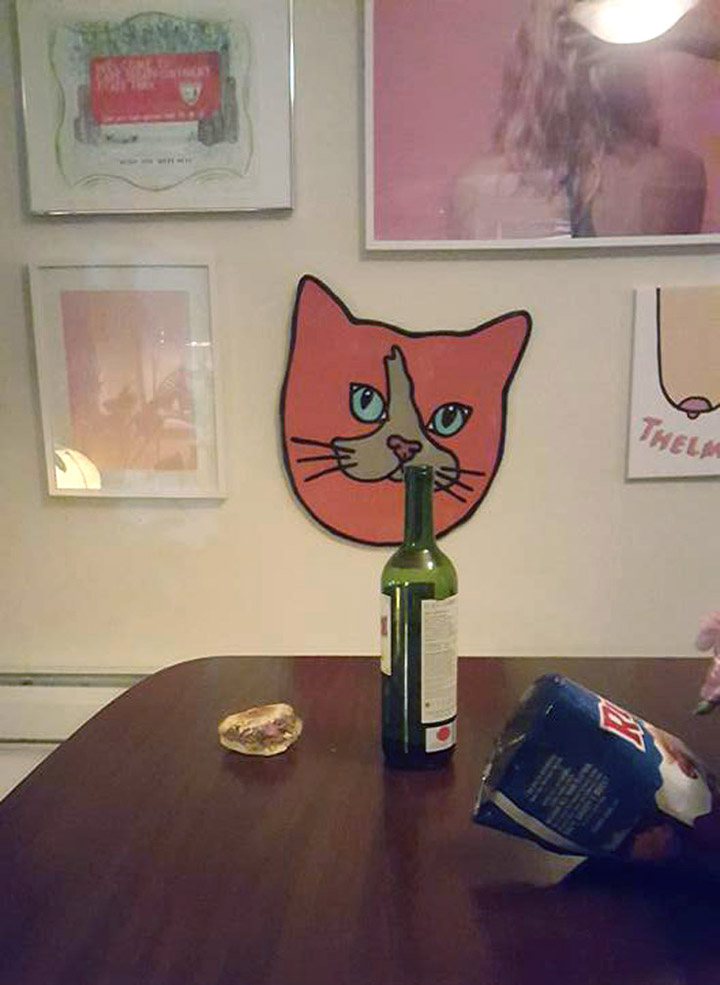 After-After Party | SEATTLE WA 2016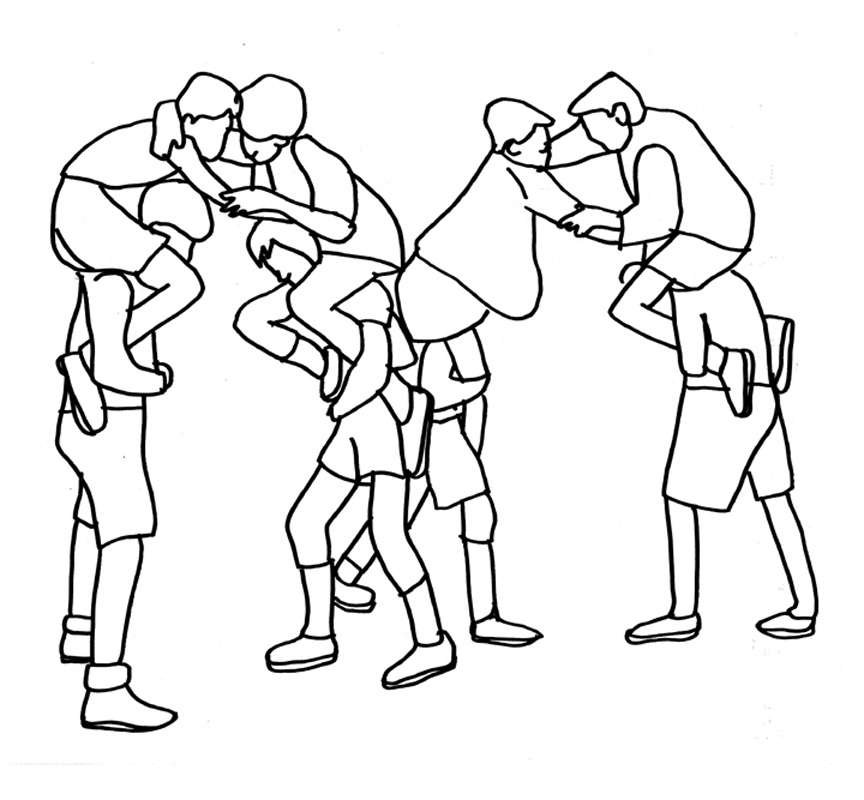 Horse Wrestling (clean) | SEATTLE WA 2016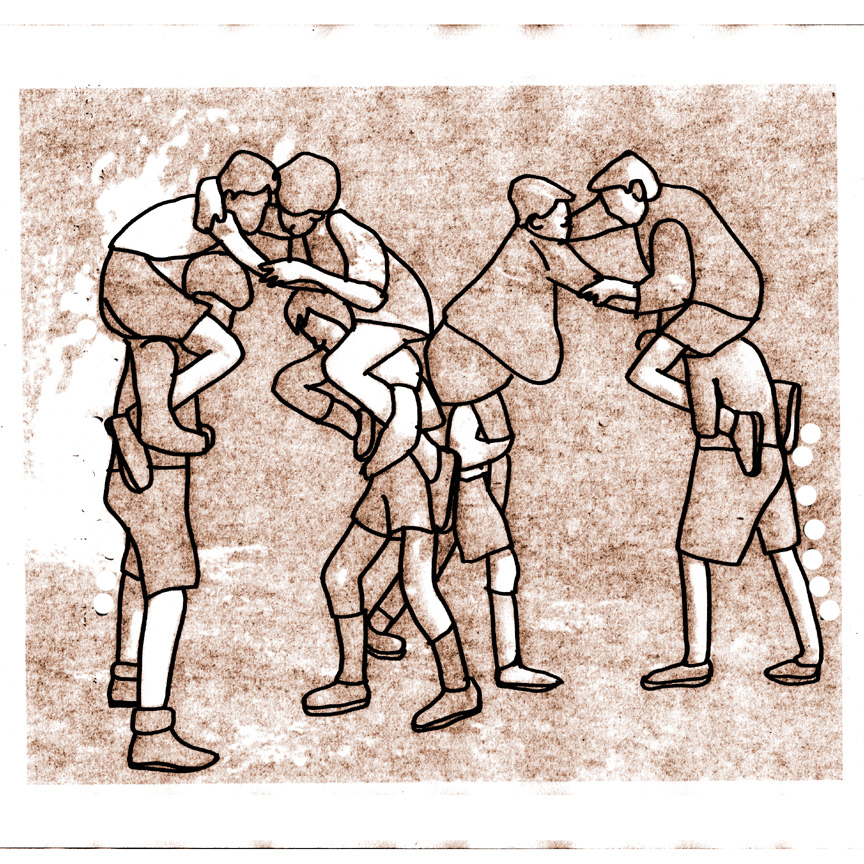 Horse Wrestling (dirty) | SEATTLE WA 2016
Forever Dog | BROOKLYN NY 2016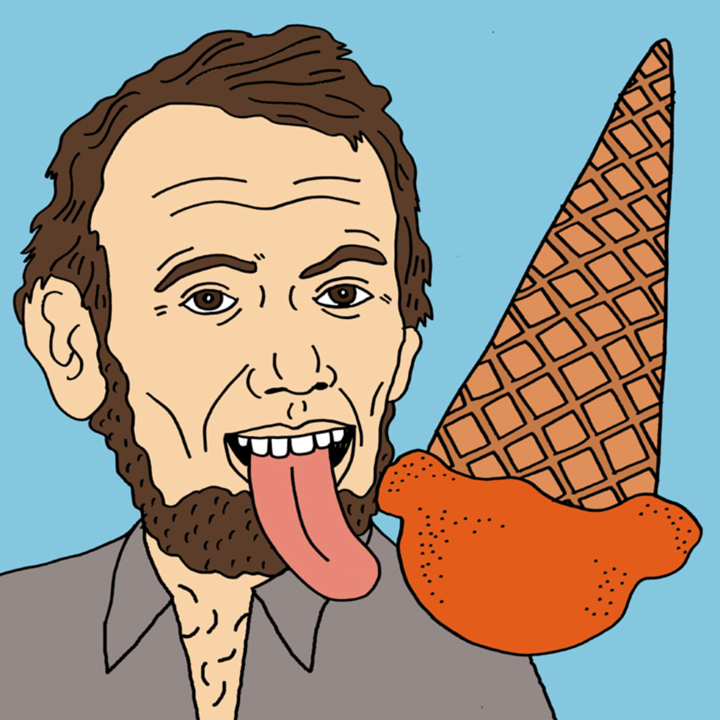 Ice Cream Lincoln | SEATTLE WA 2016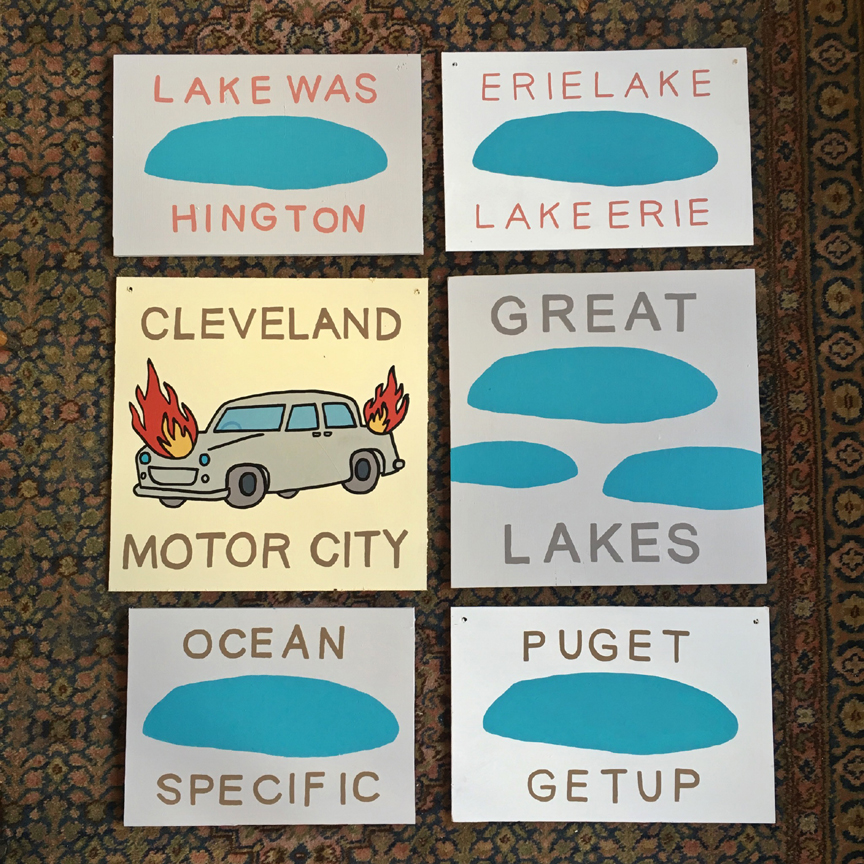 Small Things | SEATTLE WA 2016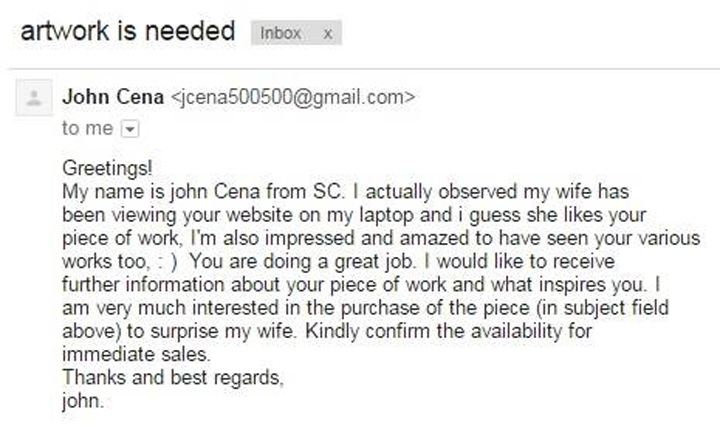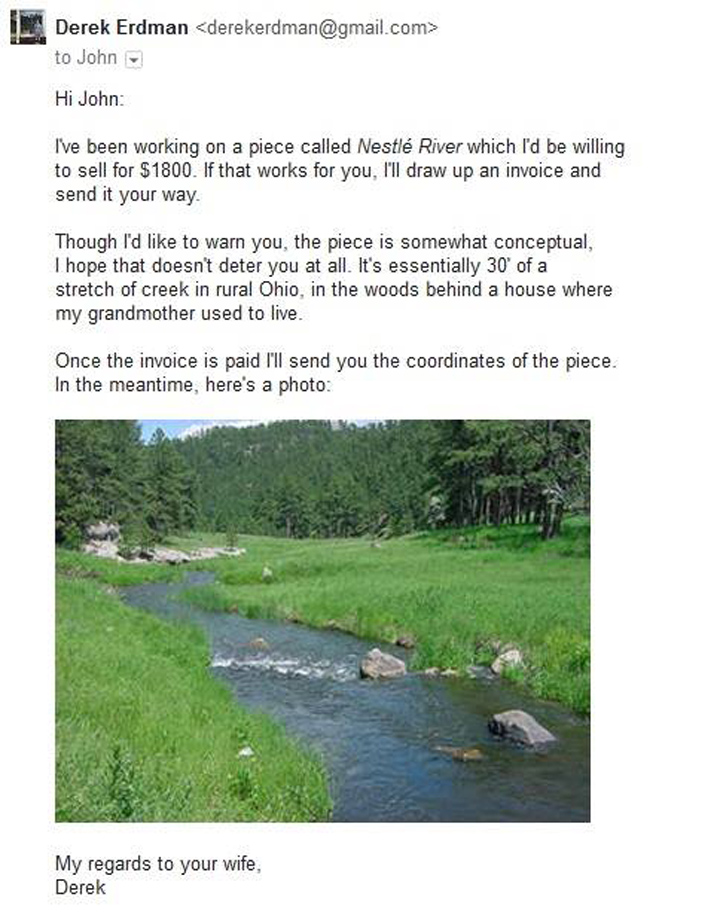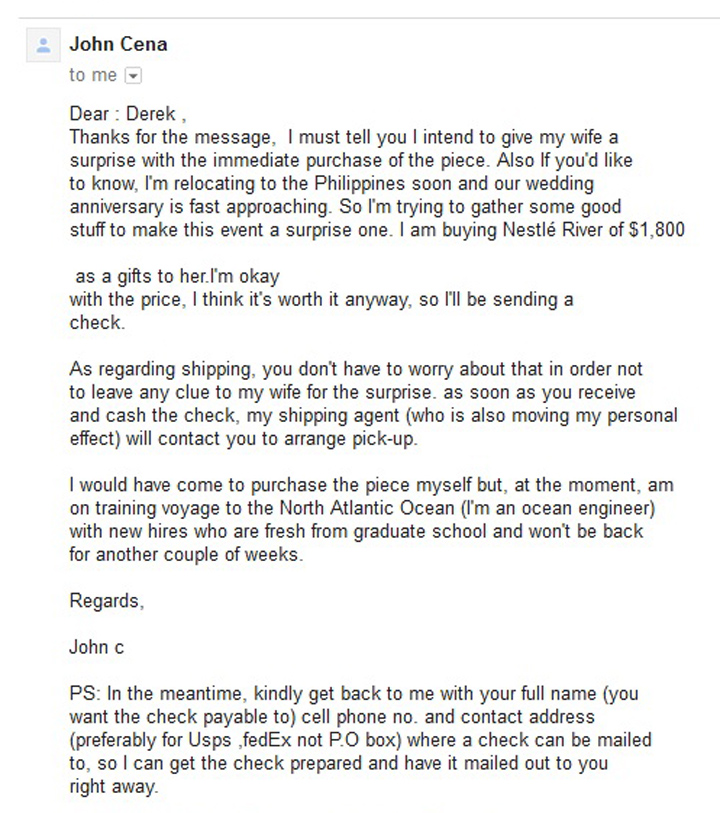 John Cena & Me | SEATTLE WA 2016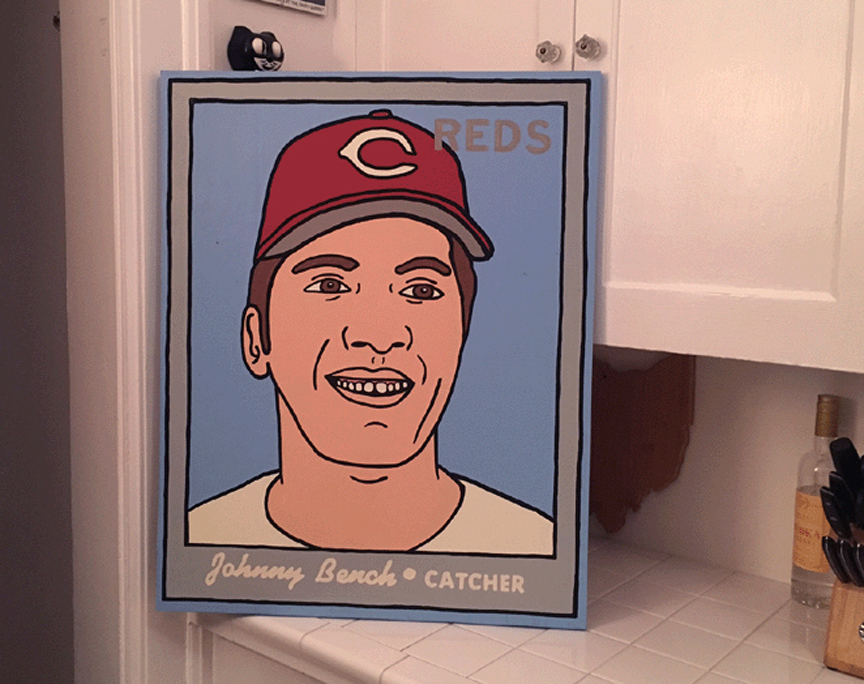 Johnny Bench | SEATTLE WA 2016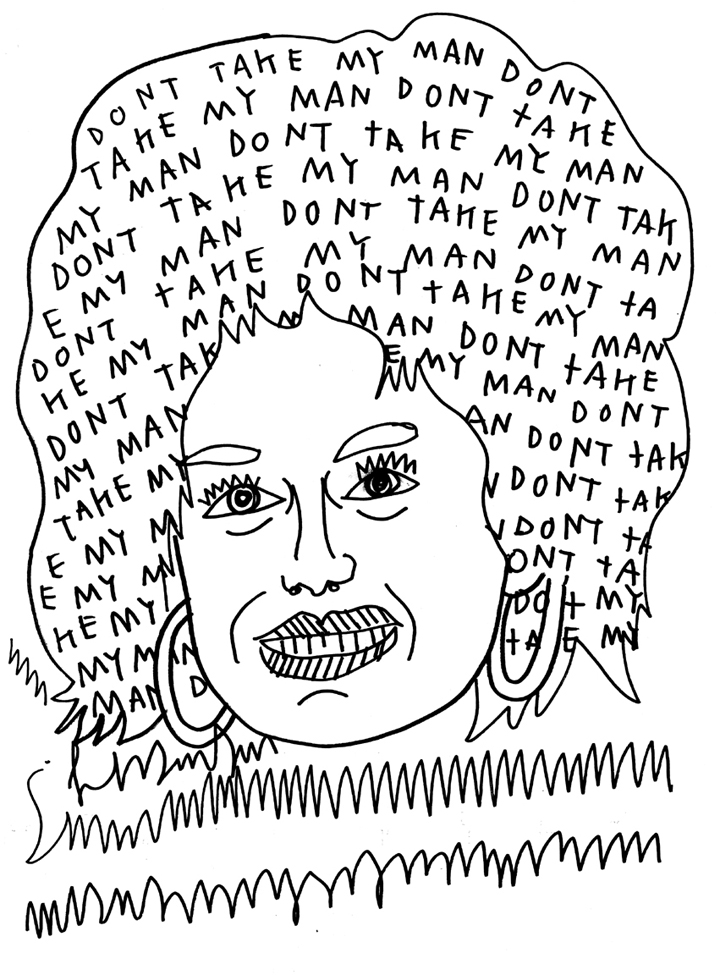 Jolene Scribbles | SEATTLE WA 2016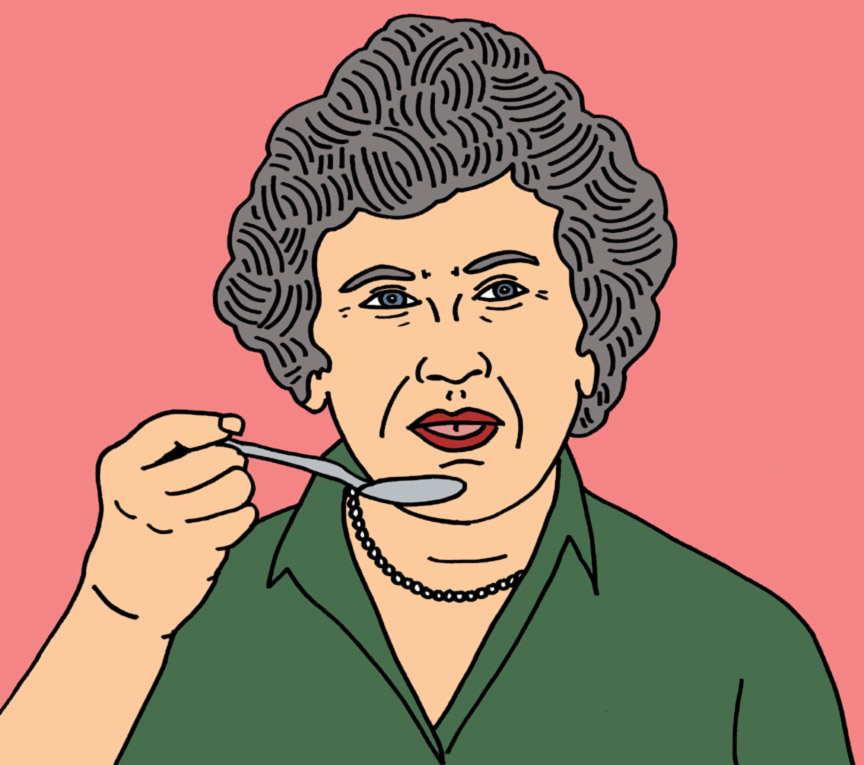 Julia Child | SEATTLE WA 2016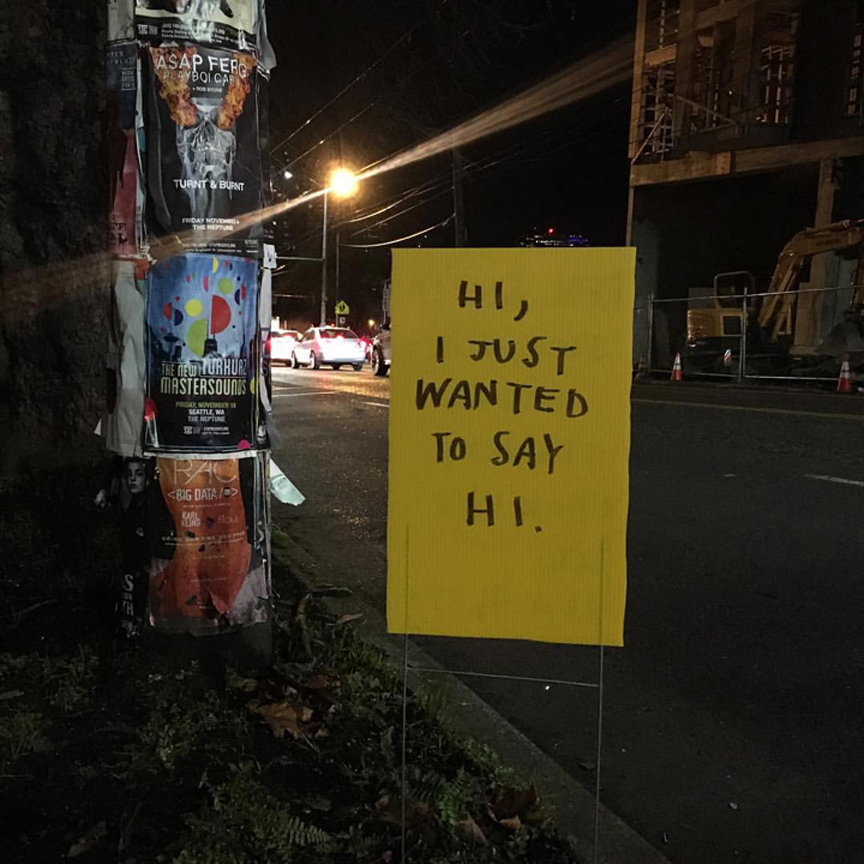 Hi I Just Wanted To Say Hi | SEATTLE WA 2016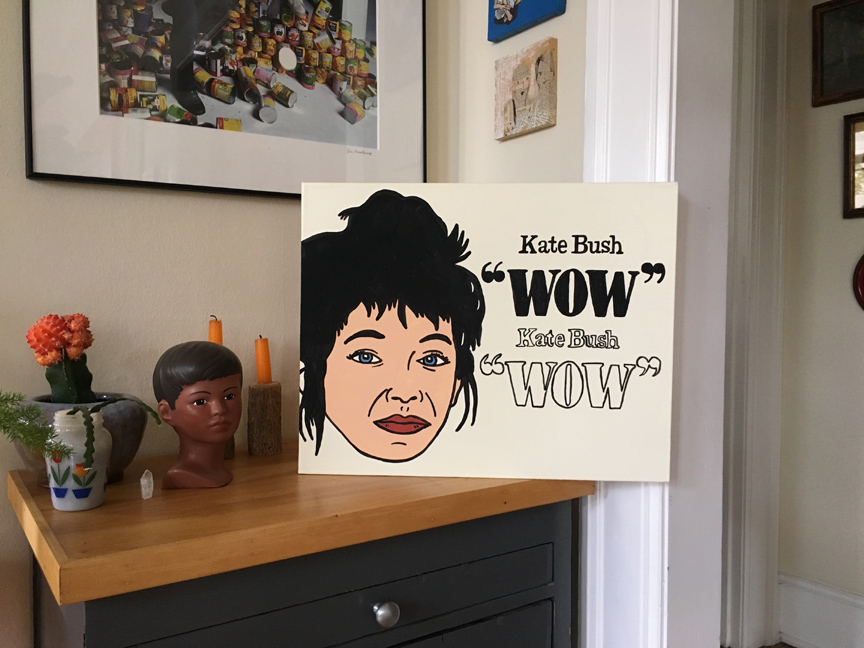 Kate Bush Wow | SEATTLE WA 2016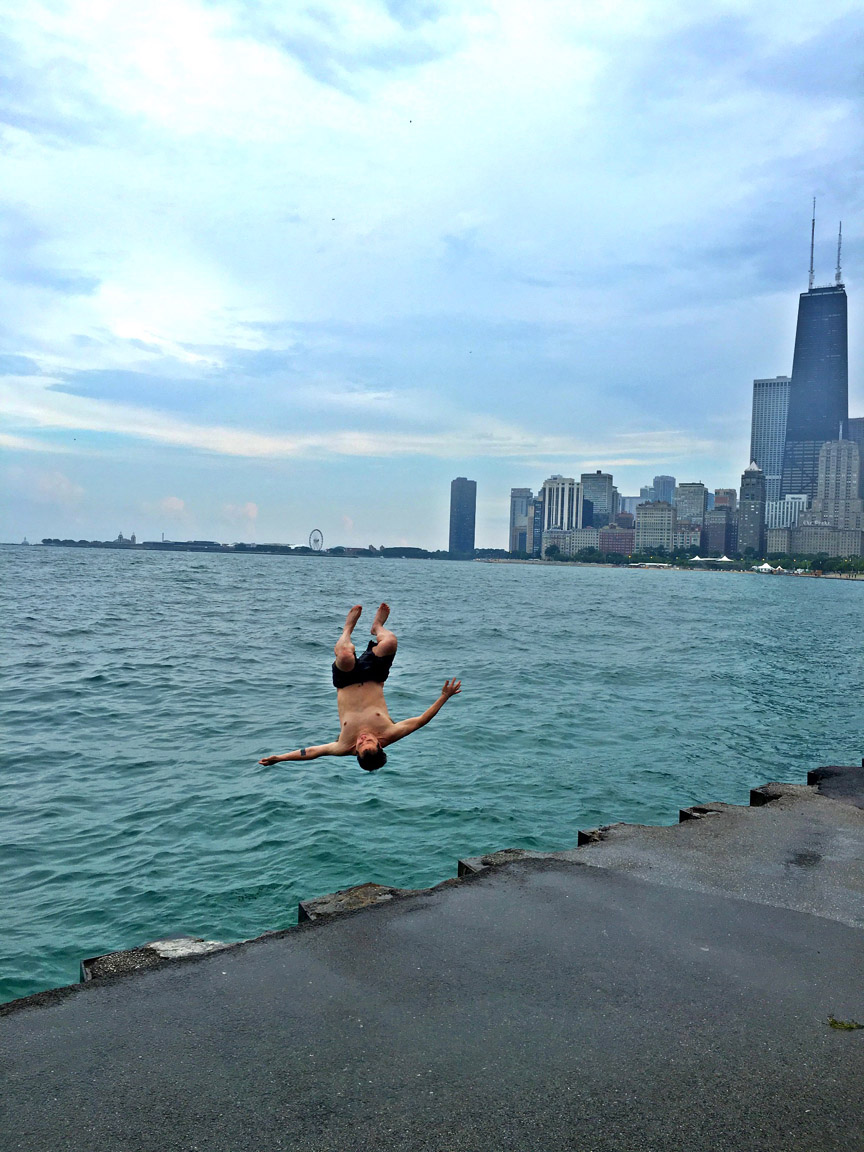 Lake Michigan | CHICAGO IL 2016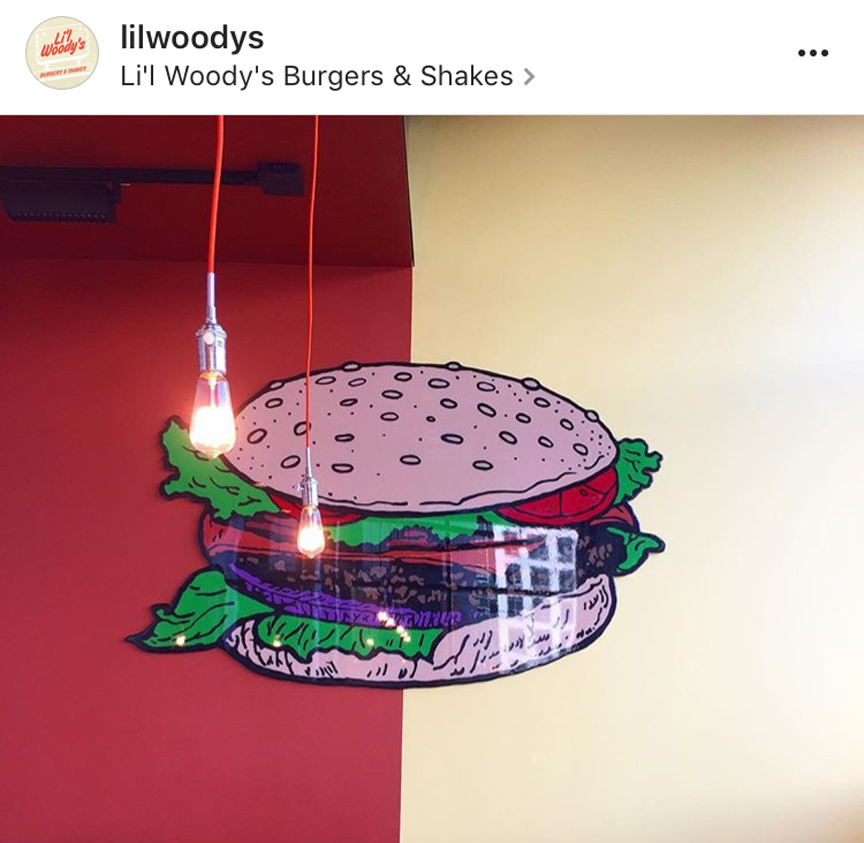 Restaurant Burger | SEATTLE WA 2016
DIY Letraset Lincoln | SEATTLE WA 2016
Lobby Movie Theatre | SEATTLE WA 2016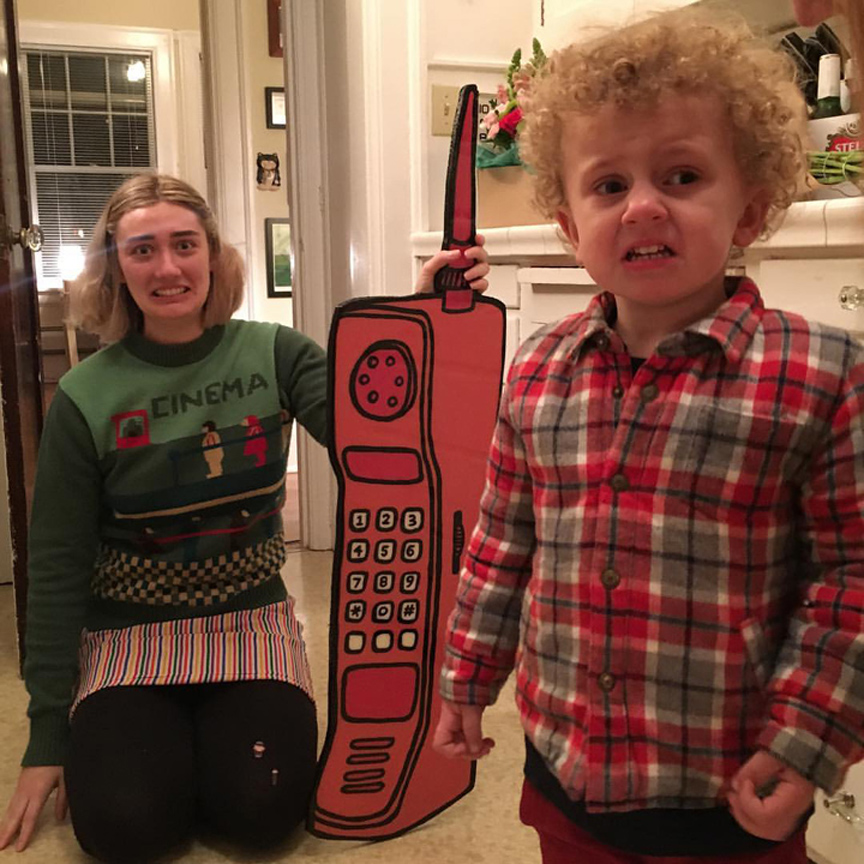 Ashley, Logan, & the Phone | SEATTLE WA 2016
Living Room Update | SEATTLE WA 2016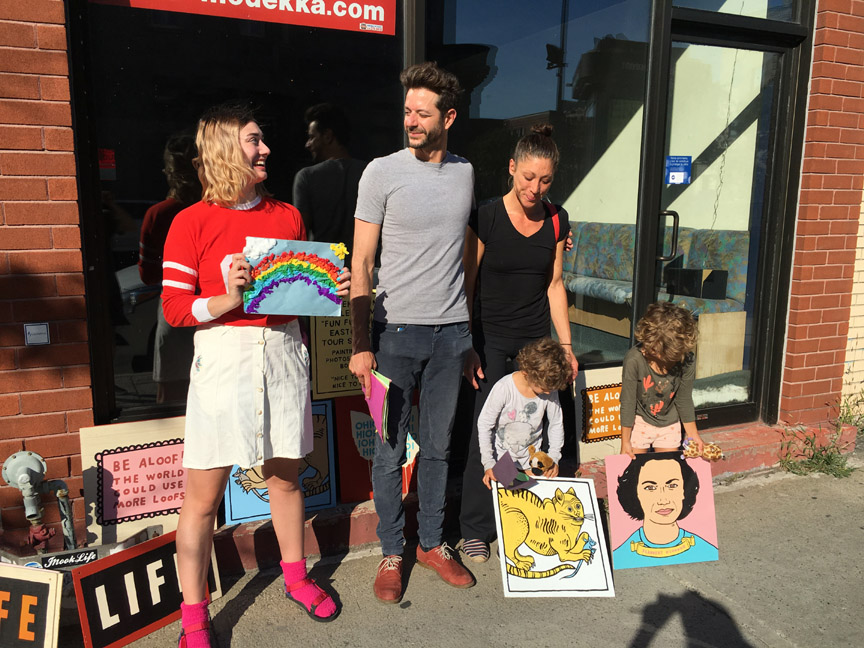 Montreal Street #1 | MONTREAL QC 2016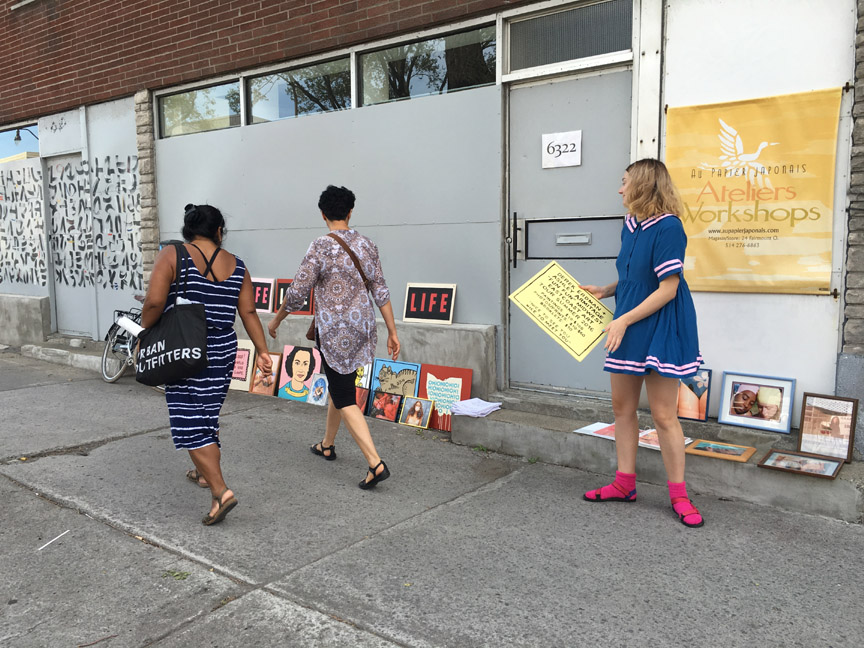 Montreal Street #1 | MONTREAL QC 2016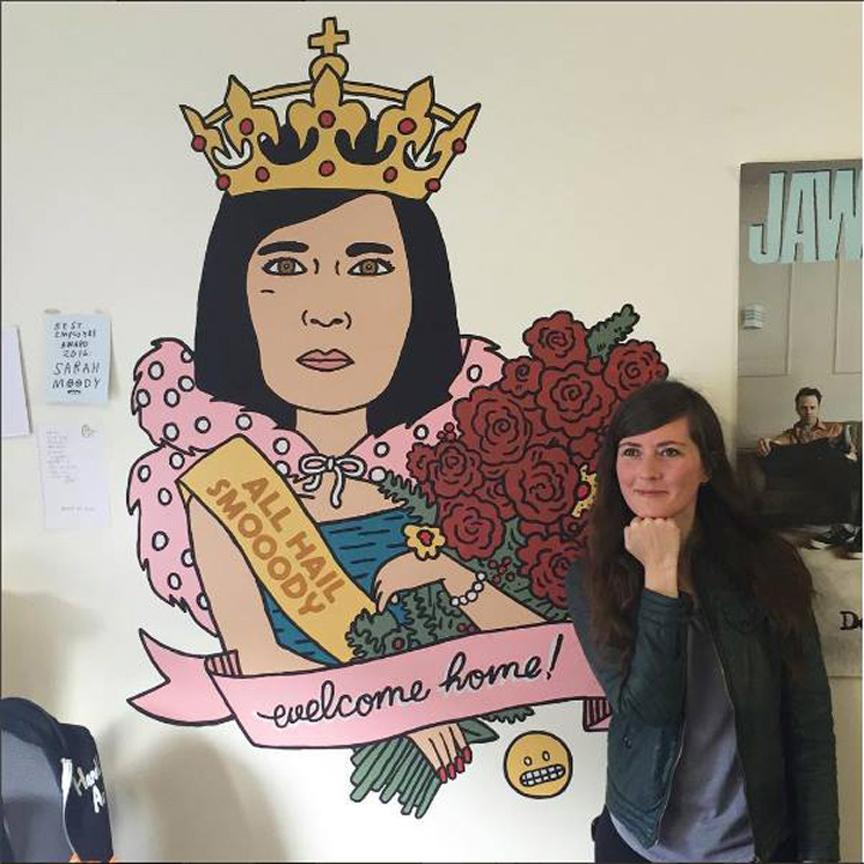 Moody Mural | SEATTLE WA 2016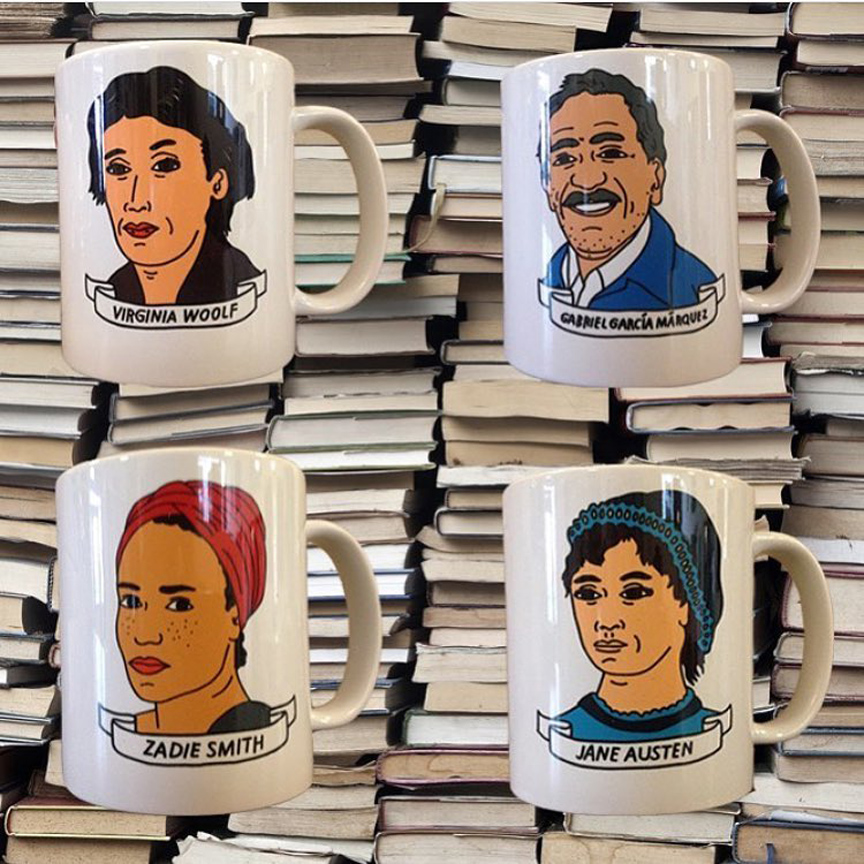 Four Author Mugs | SEATTLE WA 2016
(Buy them from here, if interested)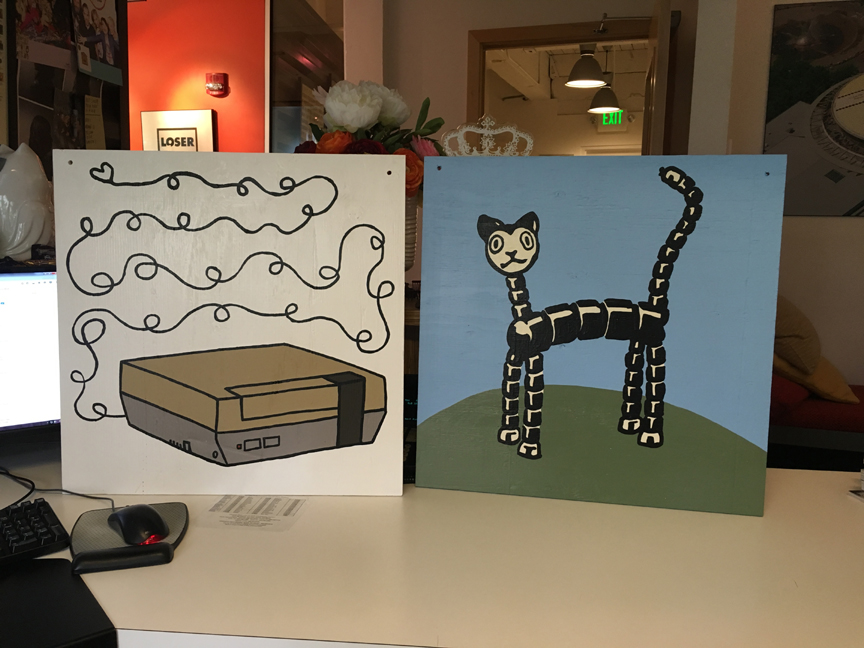 NES / Collapse Cat | SEATTLE WA 2016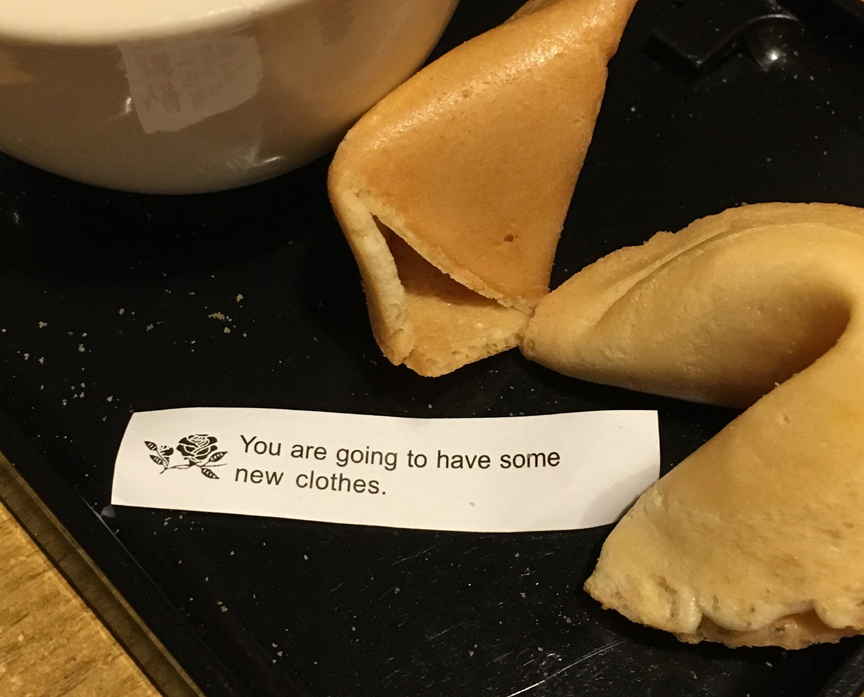 Shitty Fortune | SEATTLE WA 2016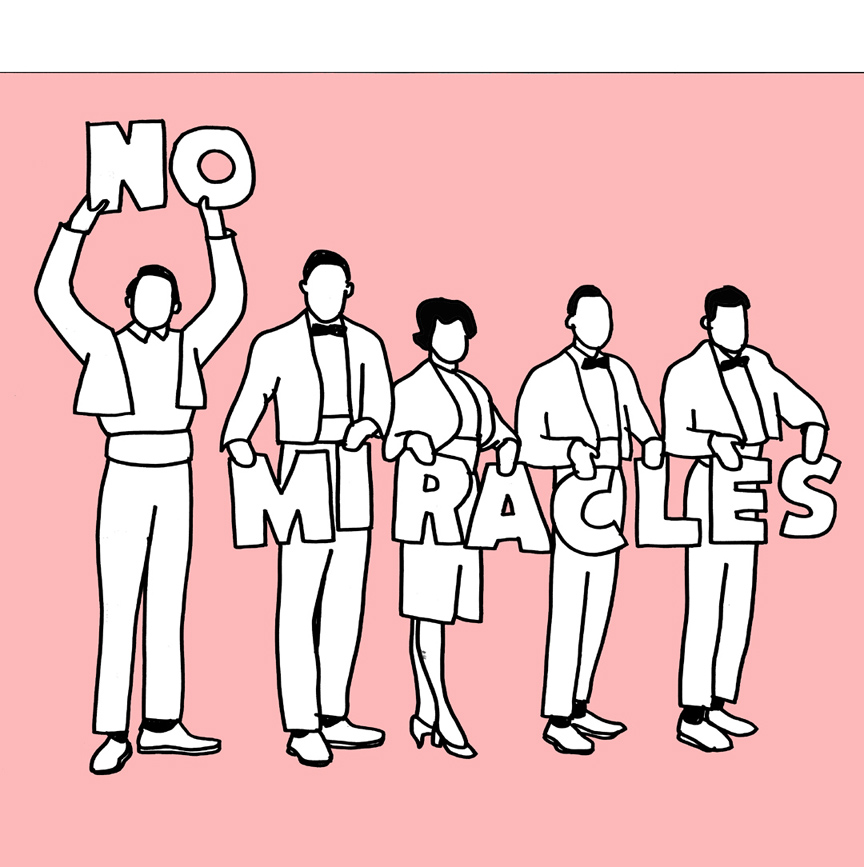 No Miracles | SEATTLE WA 2016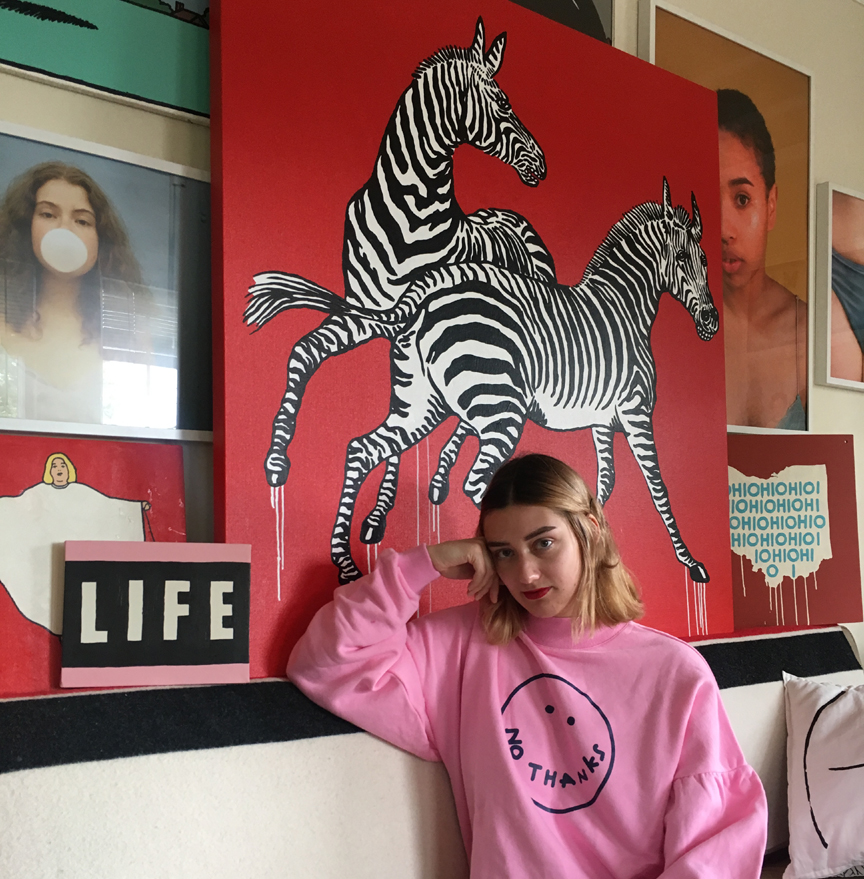 Life: No Thanks | SEATTLE WA 2016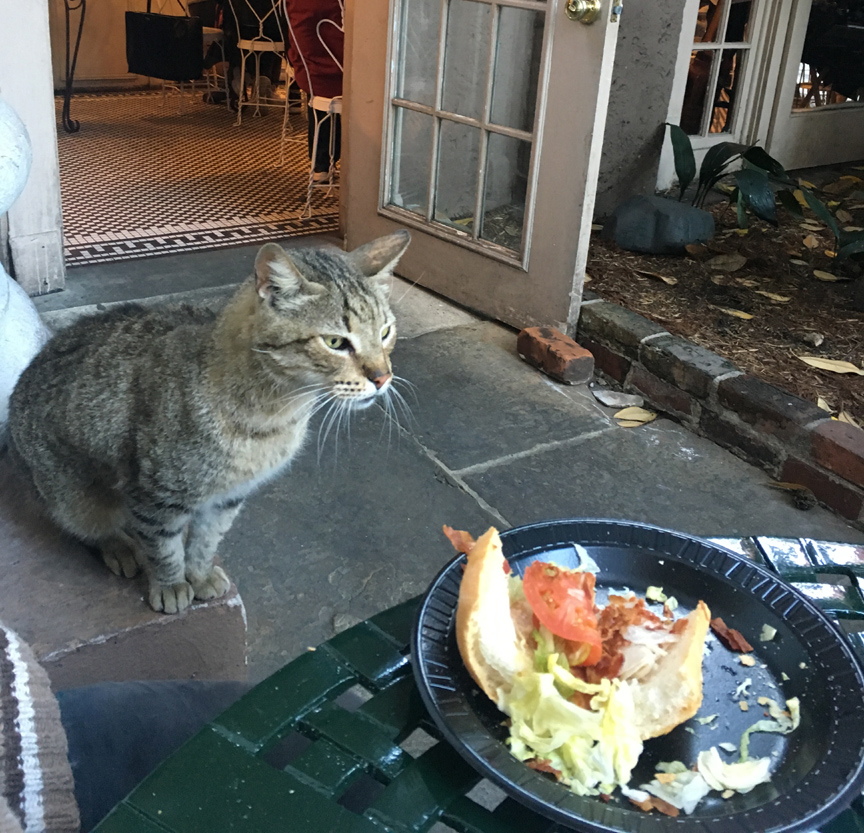 Jazz Cat | NEW ORLEANS LA 2016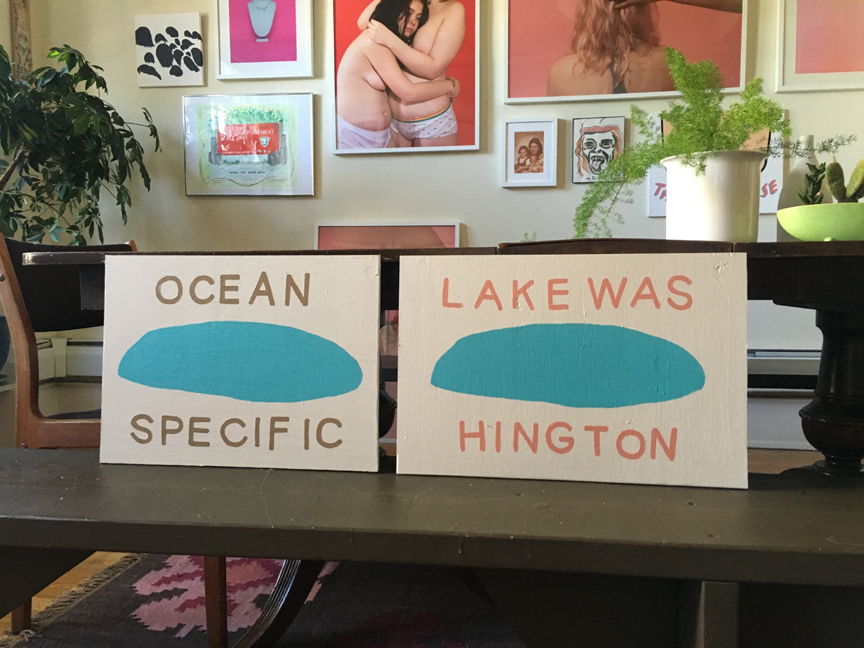 Ocean Specific / Lake Was Hington | SEATTLE WA 2016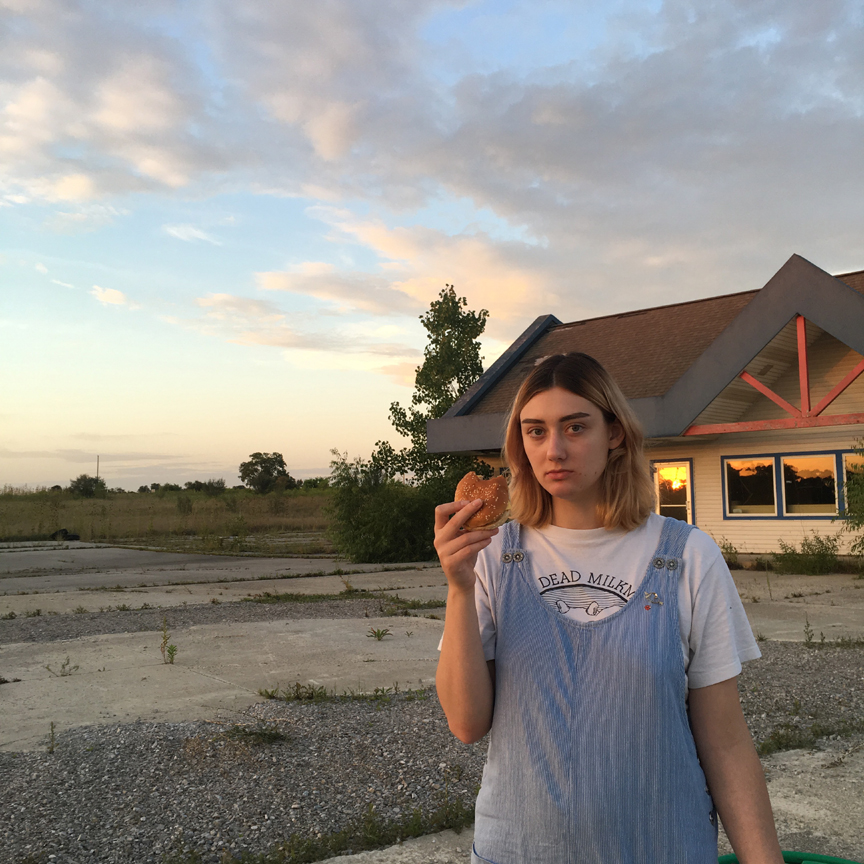 Indiana Ohio Border Burger | OHIO 2016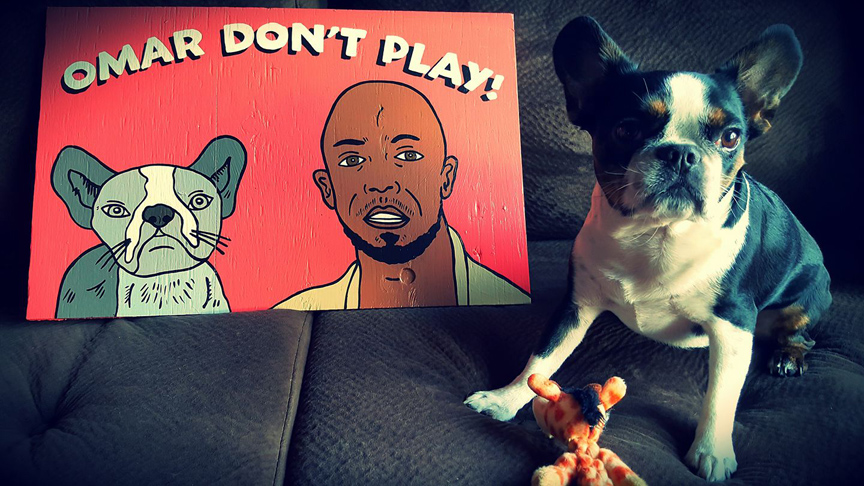 Omar Don't Play | SEATTLE WA 2016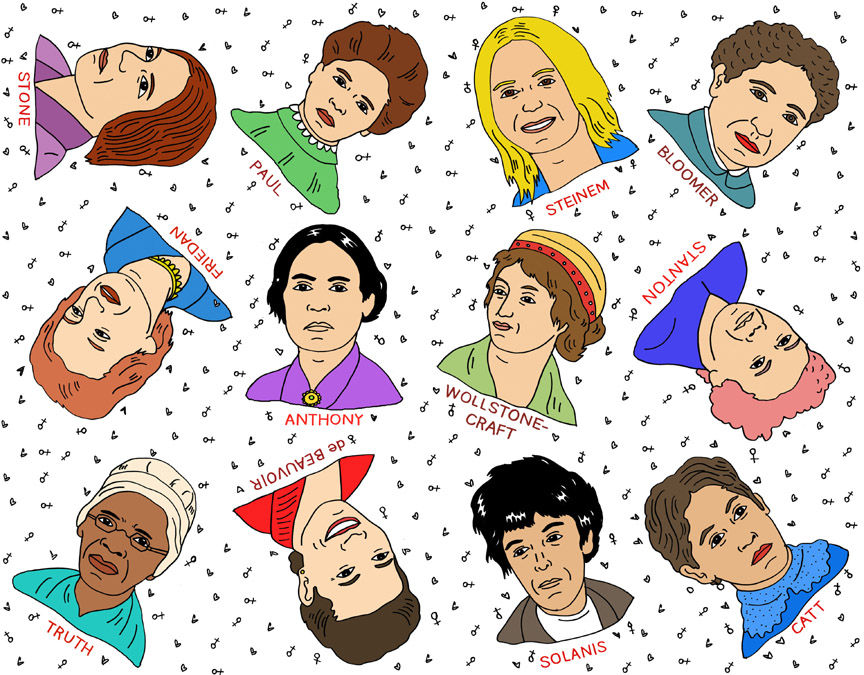 Feminist Wall Paper | SEATTLE WA 2016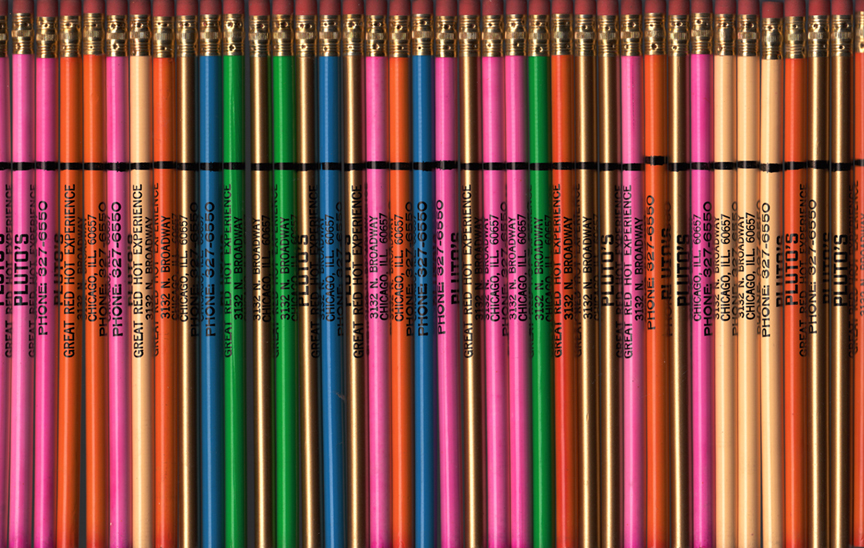 Pluto's Red Hots | SEATTLE WA 2016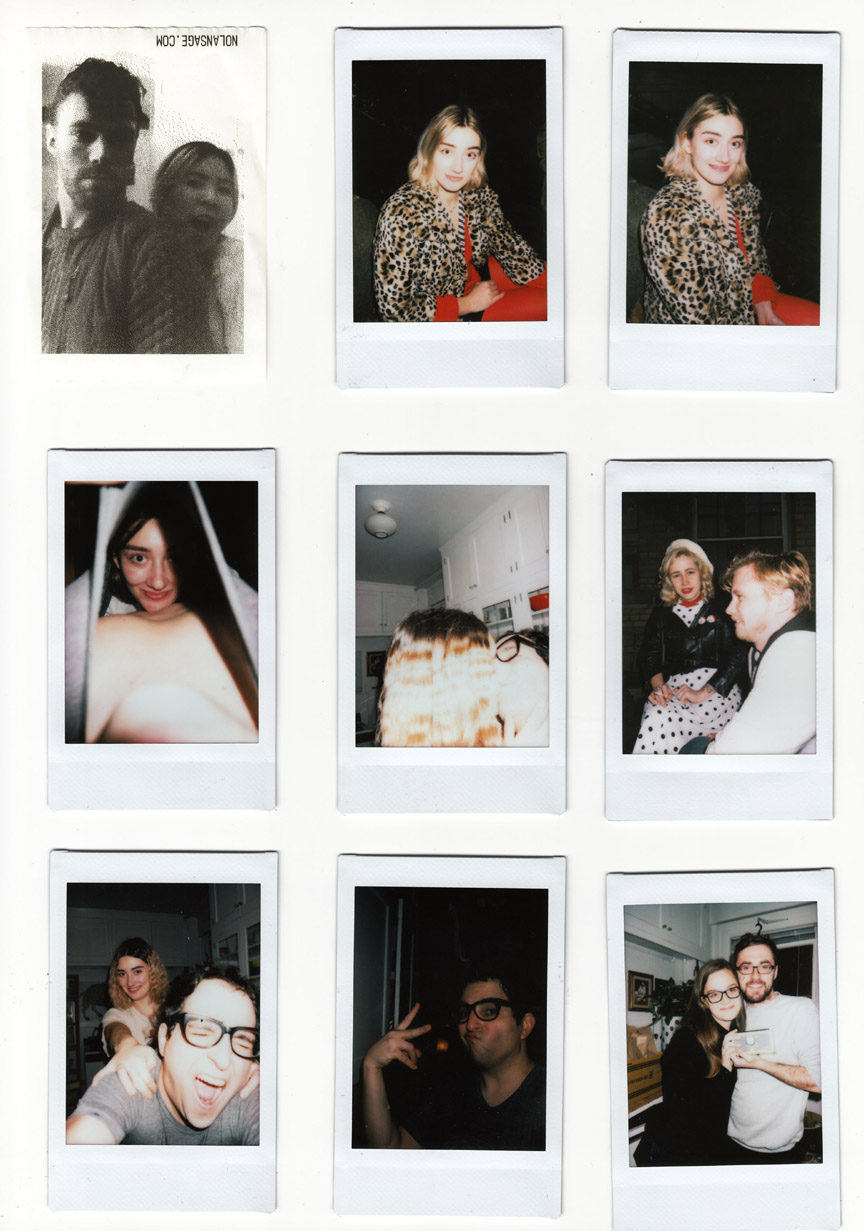 Birthday Party | SEATTLE WA 2016
(Thanks to Nolan Sage)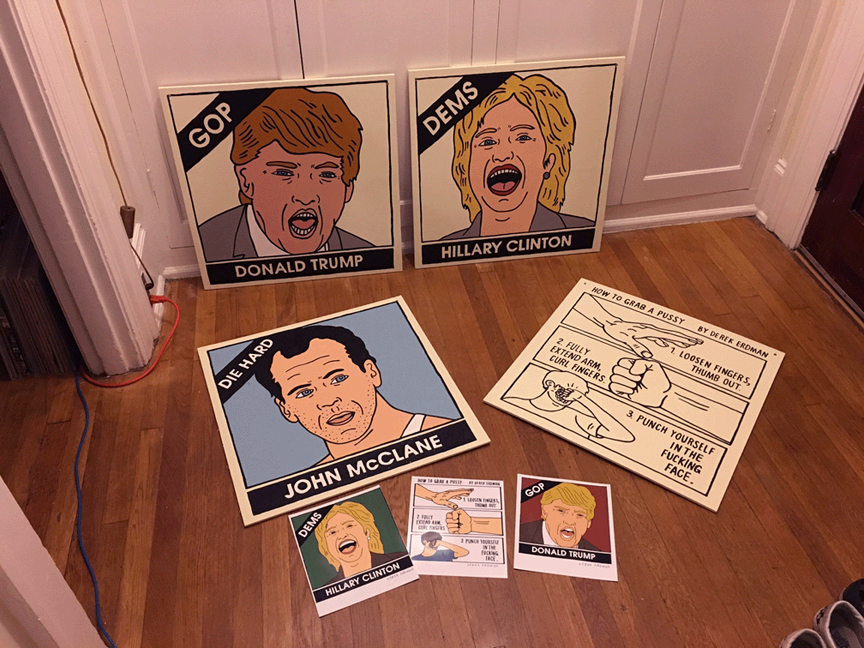 Political Yawns | SEATTLE WA 2016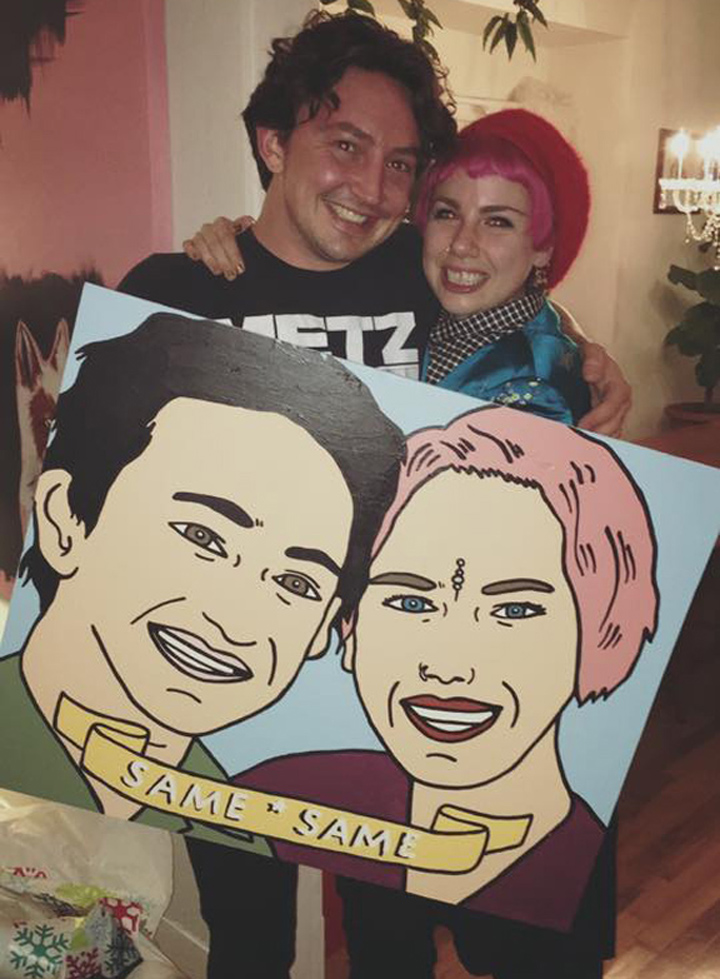 Wedding Present | SEATTLE WA 2016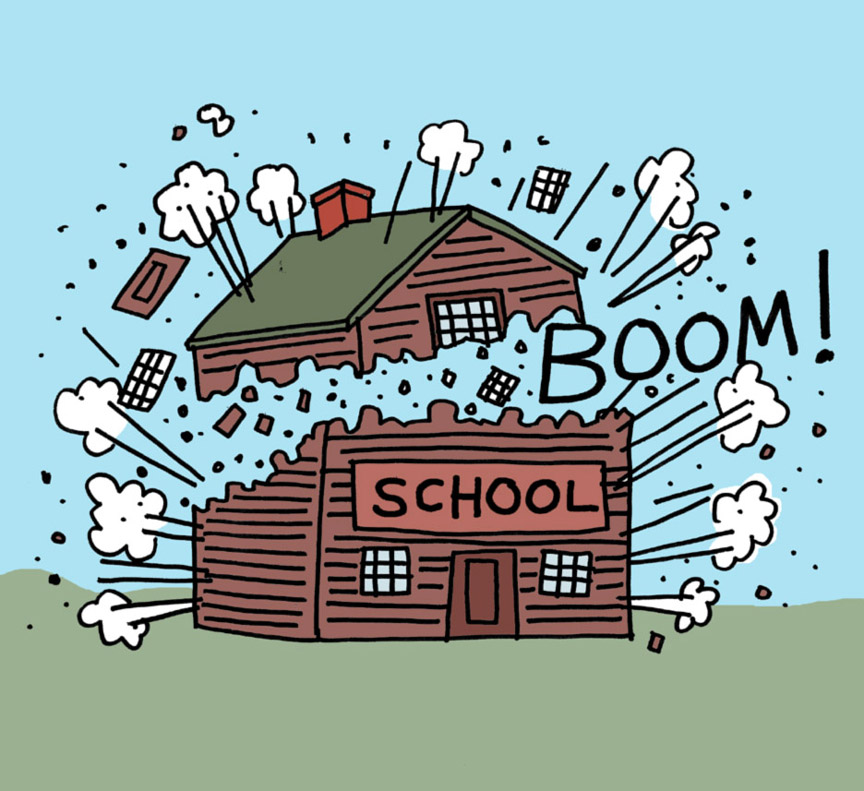 School Boom | SEATTLE WA 2016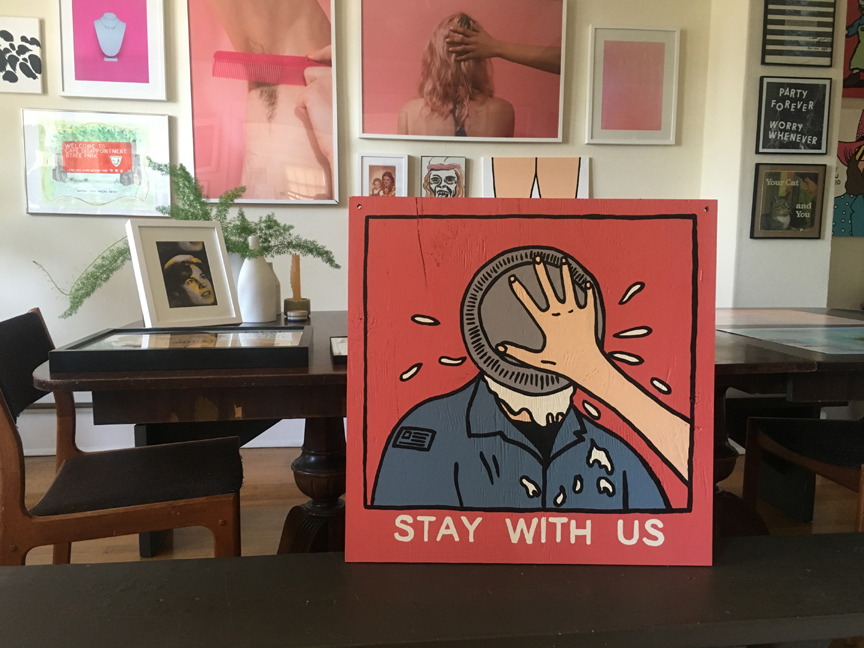 Stay With Us #25 | SEATTLE WA 2016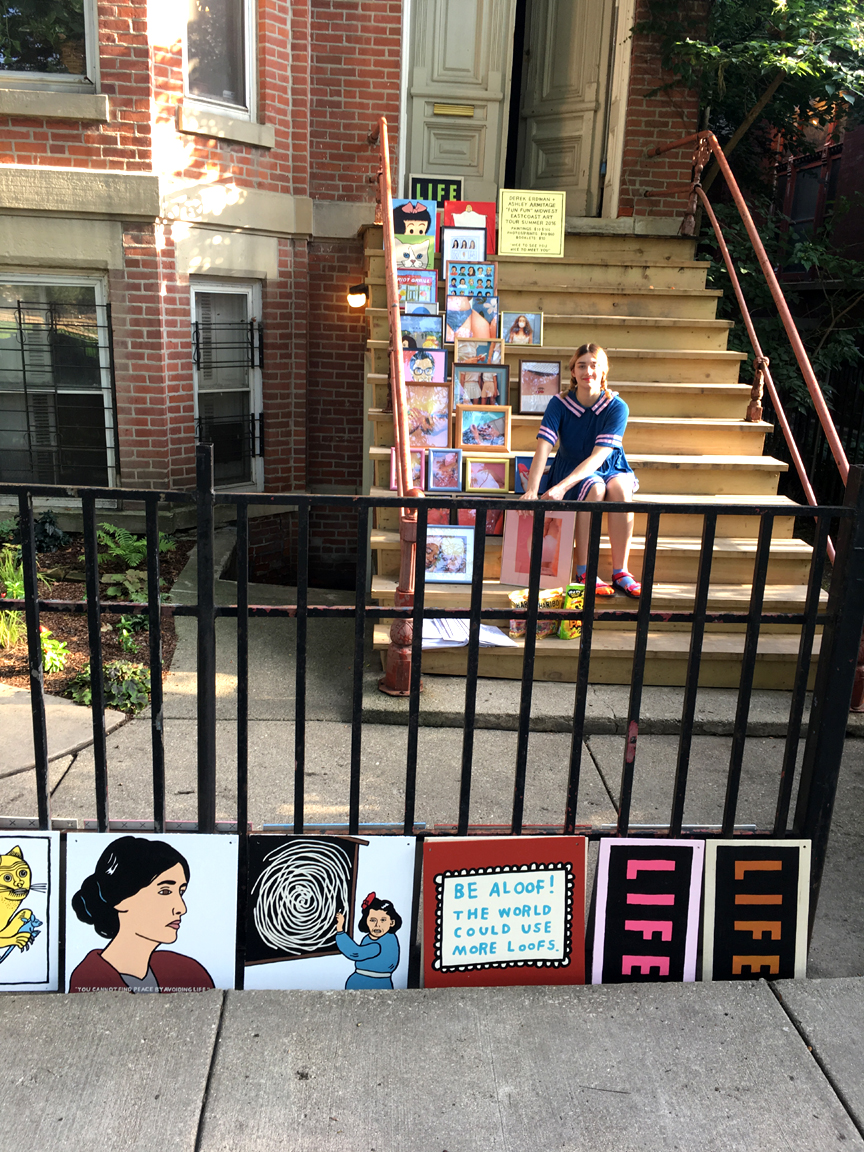 Stoop Show #4 | CHICAGO IL 2016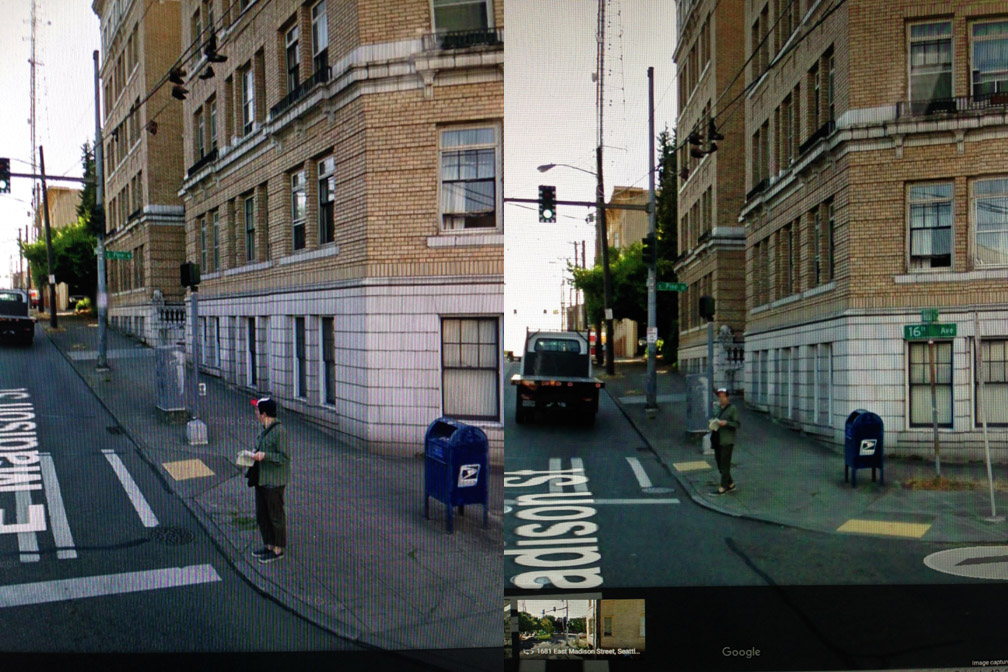 Google Street View | SEATTLE WA 2016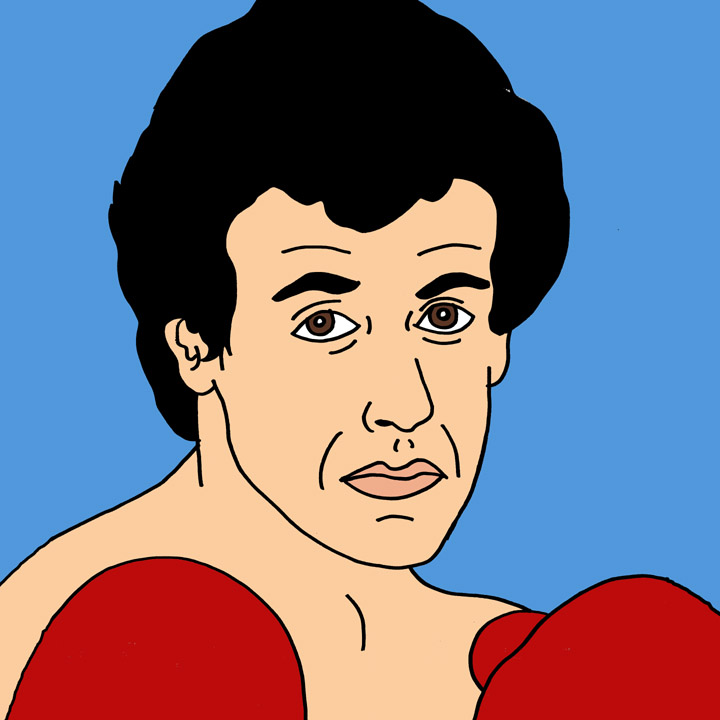 Rocky Balboa | SEATTLE WA 2016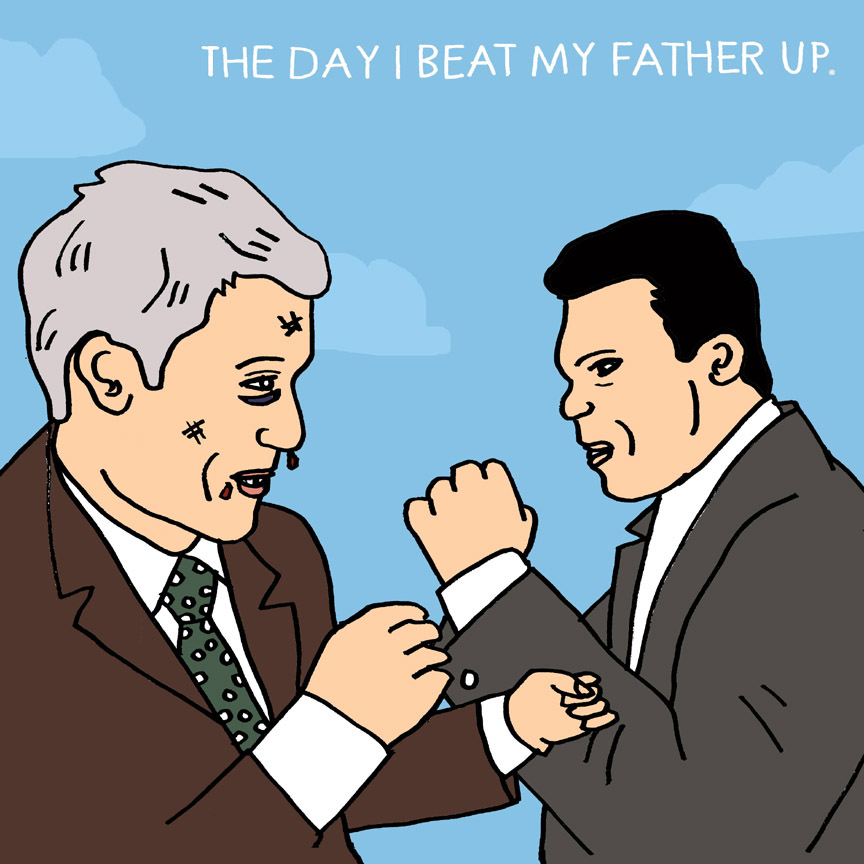 The Day I Beat My Father Up | SEATTLE WA 2016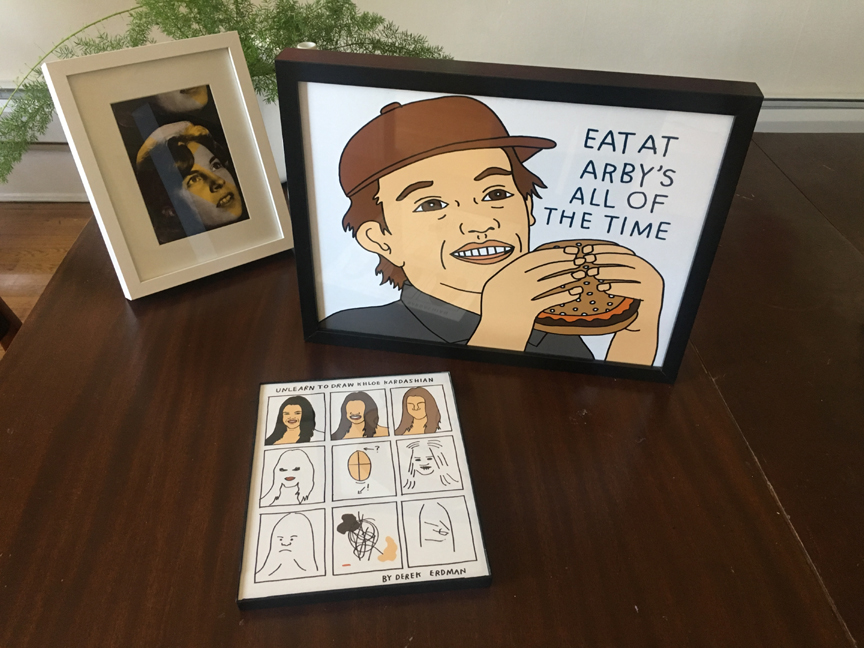 Eat At Arby's All of the Time | SEATTLE WA 2016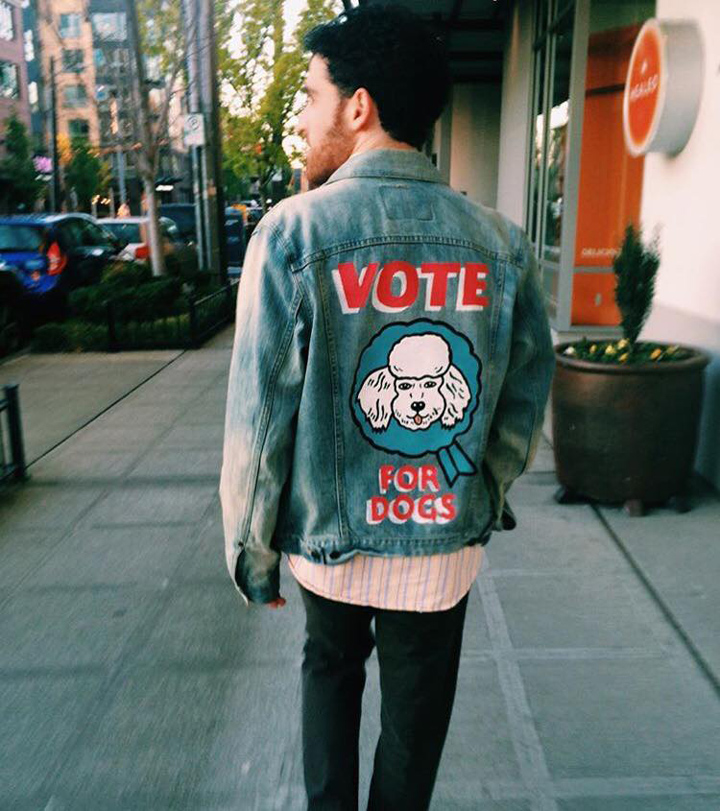 Vote For Dogs | SEATTLE WA 2016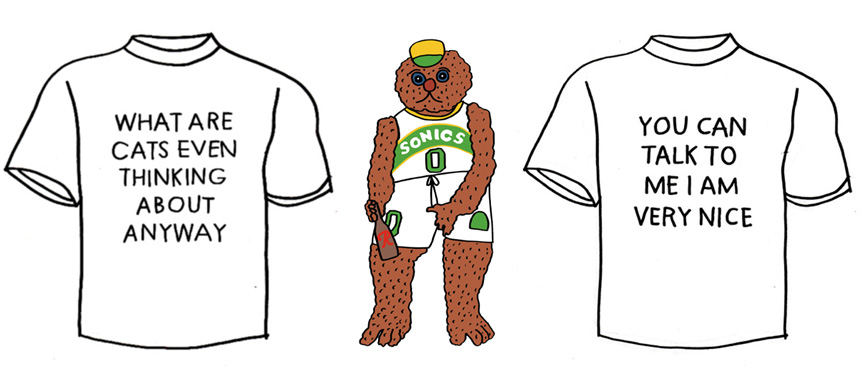 I Am Very Nice | SEATTLE WA 2016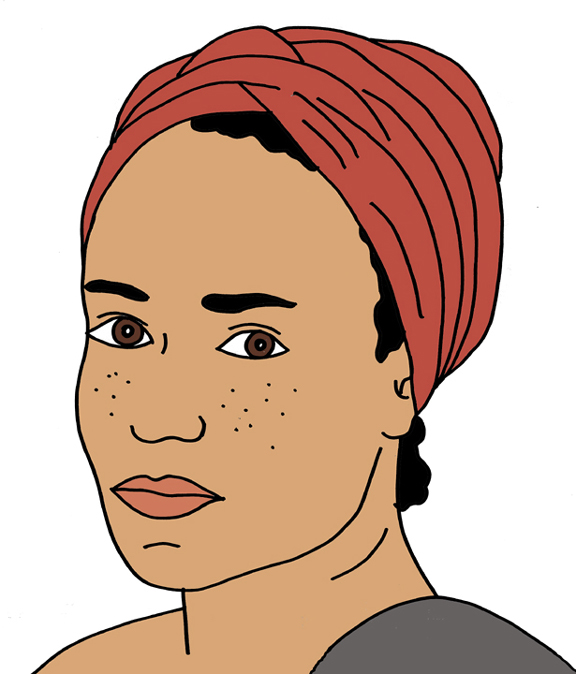 Zadie Smith | SEATTLE WA 2016

Actual Time Travel: 12/25/2016 | 07/13/2016 | 08/31/2015
07/15/2015 | 05/18/2015 | 03/15/2015 | 01/25/2015
11/24/2014 | 11/03/2014 | 10/02/2014 09/14/2014
08/24/2014 | 08/11/2014 | 07/20/2014 | 07/06/2014
06/22/2014 | 06/08/2014 | 05/18/2014 | 03/12/2014
BONUS: The Best Black Flag Digi-Bootlegs I Discovered in 2016
When I was a skatebrat in 1980s suburban Cleveland, Black Flag numbed the
seething pain of my tormented middle class home life. I was 12, my mother
was working on her third divorce, Vision Street Wear was my uniform, and I
was piiiiiised. Black Flag's entire catalog was my mantra, I saw no difference
between the seminal howl of Keith Morris and the tough n' crazy noodle jams
of In My Head. I can see the difference now, but I still appreciate all eras of
the band. So holy shit was I thrilled when user Ixi'kweez started bulk
uploading a collection of Black Flag live shows to YouTube. A majority of the
recordings are unlistenable, sounding like they'd originated from the breast
pocket of a denim punk vest while "caught in a mosh." But some of them are
blisteringly excellent, and this list makes it easier to separate the bad from
the baaad. Fuckin' a.
#8 1982 July 1st, OAP, Victoria Canada
Great audio (vocals are a little low) of a finely tuned band in the middle of
a grueling five month tour. Recorded less than a year after Henry joined,
which was an exciting time of chaos before everybody fell into their perma-
nent roles. Well, everybody except the ever-rotating bass and drums slots.
#7 1982 July 23-24, On Broadway, San Francisco, CA
This isn't officially a bootleg, it was recently licensed (and legimately?) re-
leased. The only semi-official document of the often deified five piece lineup
with Chuck Biscuits on drums. It's pretty fucking brutal, but almost, in a
strange way, too perfect. Like being poor and then winning the lottery, but
then still feeling empty, so you turn to religion, etc.
#6 1985 February 8th, Unknown Venue, Los Angeles CA - Instrumental
I'm a huge fan of the four track instrumental record The Process of Weeding
Out from 1985. From what I can tell, this show was recorded seven months
before that record was released, so probably around the time it was re-
corded. This show is all of the tracks from TPOWO plus "Obliteration" from
Slip It In. Altogether, a batch of songs best enjoyed while following Ginn's
ead of weed haze and a lapful of cats, also excellent music to work to, as
the lyrics and screaming doesn't get in the way.
#5 1986 June 27th, Graystone Hall, Detroit MI (The Last Show)
Ah, the infamous last show at the end of the In My Head tour. Jesus, can
you image Detroit in the middle of a sweltering summer in the mid 1980s?
John Brannon skulking around, Tesco Vee being gross in a corner… holy
shit, what a time. This is two years after the infamous "Henry Rollins is
Mean to a Fan Backstage" video clip, which I believe also took place in
Detroit. Regardless of that… the last show, what can you say? The record-
ing here is pretty fucking ripping, though the vocals are mixed kinda high. I
don't have much against this lineup, though I don't understand the decision
to replace Kira with C'el Revuelta. But who knows what life was like at that
time, culturally or within the band's social scene. I just considered though,
if I hadn't heard any music ever and this was the very first thing I'd ever
heard: man, I'd probably hate it. Context only right here.
#4 1986 April 20th, City Gardens, Trenton NJ
Just a few months before the Graystone Hall show, pretty much same set
list, sound, vocal inflections. I reckon you could read Get in the Van or
Planet Joe for some behind the scenes info, but what do you need to
know? C'el and Anthony were scamming on girls, Greg was ripping the
bong, and Henry was quoting Henry Miller, calling Diamanda Galas on the
telephone. What would have things have been like if they continued? My
opinion is that they broke up a year too late, but Henry got busy right
afterward on the right path. Everybody else tumbled right into a garbage
heap, IMO.
#3 1981 December 25th, Hittsville, Passaic NJ
Fuuuuucking awesome. If I'm not mistaken this was a Christmas show
with the Misfits, probably recorded by the same person who recorded the
infamous If You Don't Know This Song… What The Fuck Are You Doing
Here? bootleg. The sound is excellent, dirty and blown out. Henry does a
lot of Darby Crash growling. Classic recording from a classic era.
#2 1984 October 13th, JB's, Kent OH
I went to school at Kent State eight years after this show was recorded.
Eight years seems crazy now that I'm older. The difference between 2016
and 2008 is hardly anything. But 1984 to 1992? Worlds apart! Or even
1984 to 1976? That's crazy! This show is near-perfect, Bill Stevenson on
drums, Kira on bass, band tight as shit and Rollins firmly implanted in Rollins
mode. Raging. Killer.
#1 1985 August 23rd, Starry Night, Portland OR*
AHHHH, the number one best show recording on this list well thought out
list of show recordings. The reason? It's essentially the unedited material
that later became Who's Got the 10 ½. It's so cool to hear something like
this when the edited version has been pounded into your brain. Plus there
are backing vocals that were later removed. Especially on "Bastard in
Love," which sounds like somebody (Kira maybe?) yowls like a wounded
cat during the chorus. It's so good. Kira's got the 10 ½ indeed.
(*Some sources claim this was recorded in Los Angeles on August
31st. Fuck if I know, man.)

Actual Time Travel:12/25/2016 | 07/13/2016 | 08/31/2015
07/15/2015 | 05/18/2015 | 03/15/2015 | 01/25/2015
11/24/2014 | 11/03/2014 | 10/02/2014 09/14/2014
08/24/2014 | 08/11/2014 | 07/20/2014 | 07/06/2014
06/22/2014 | 06/08/2014 | 05/18/2014 | 03/12/2014